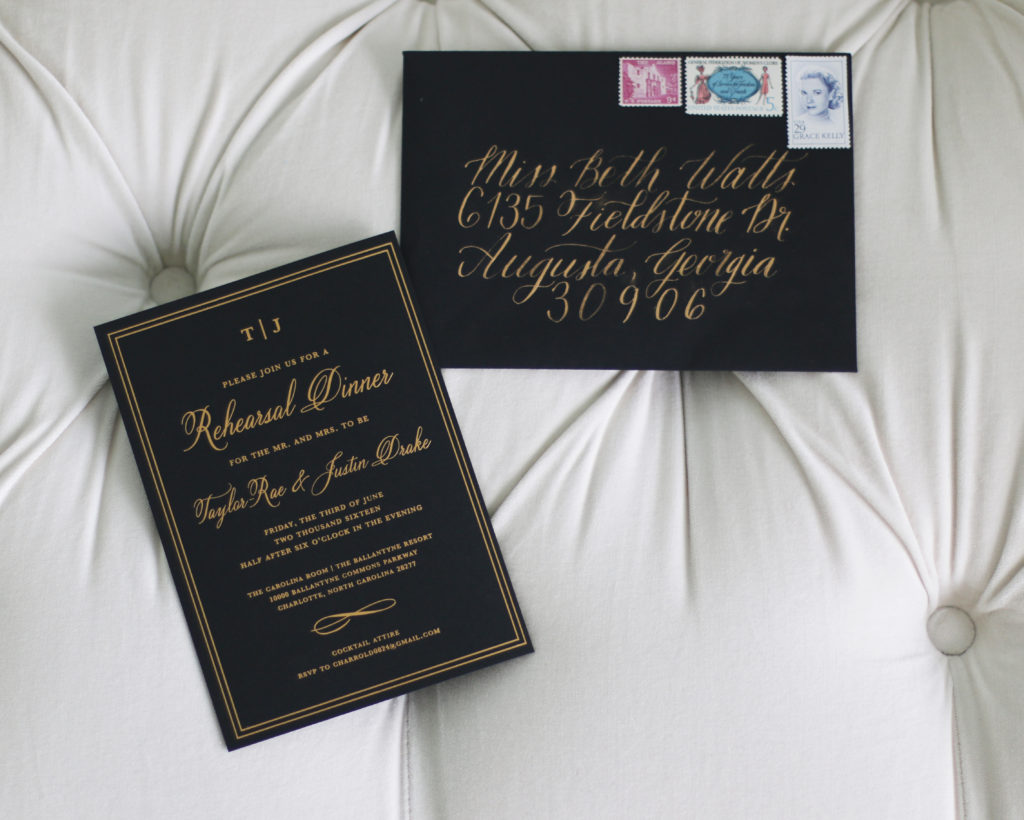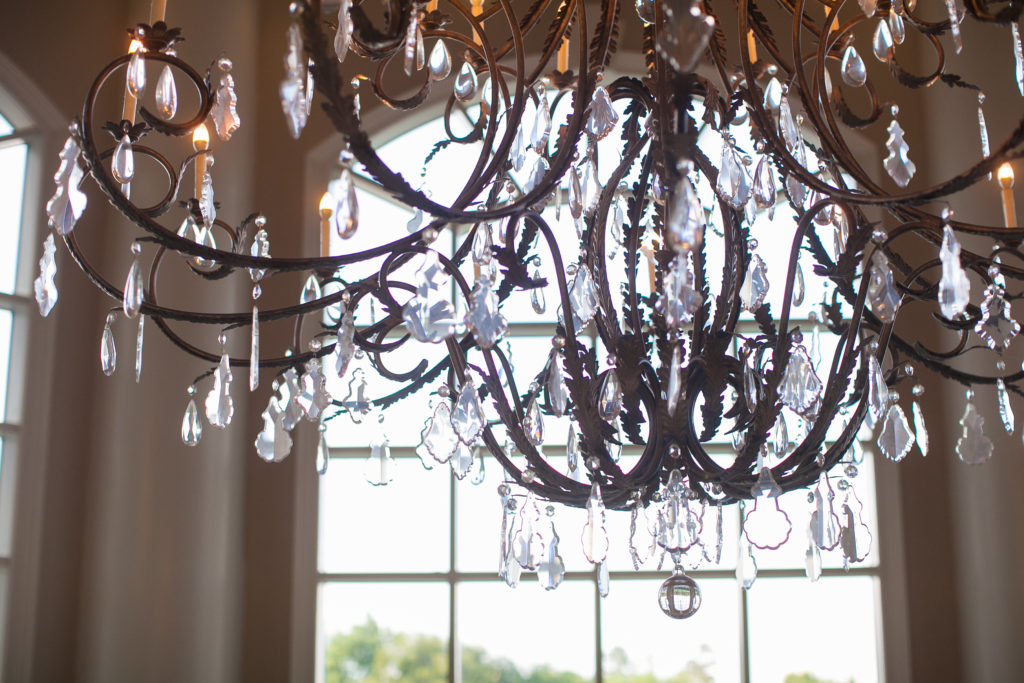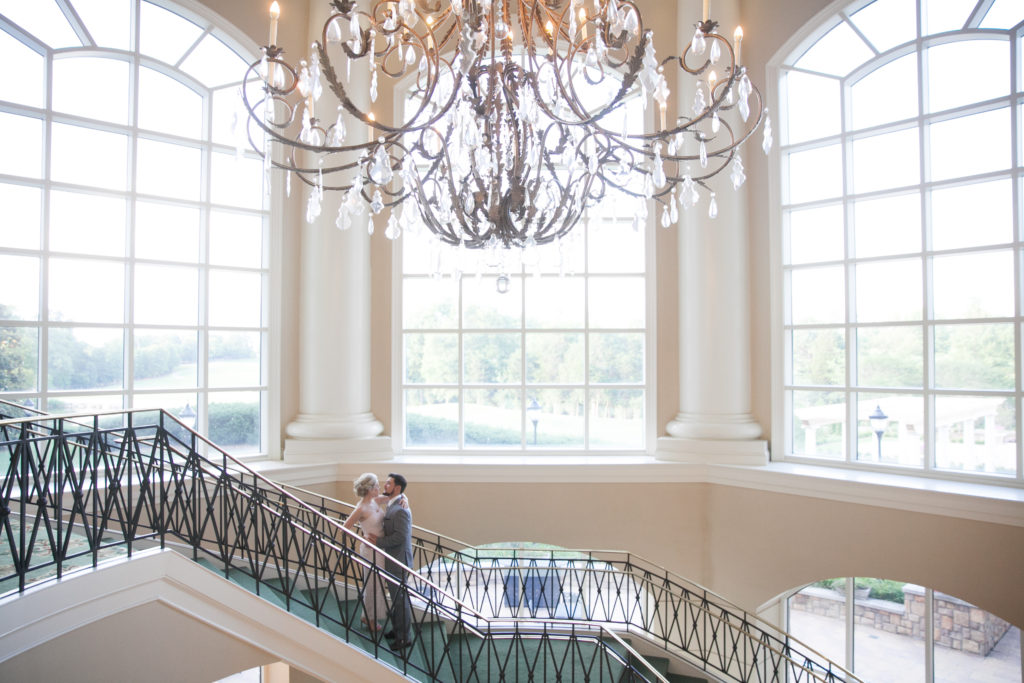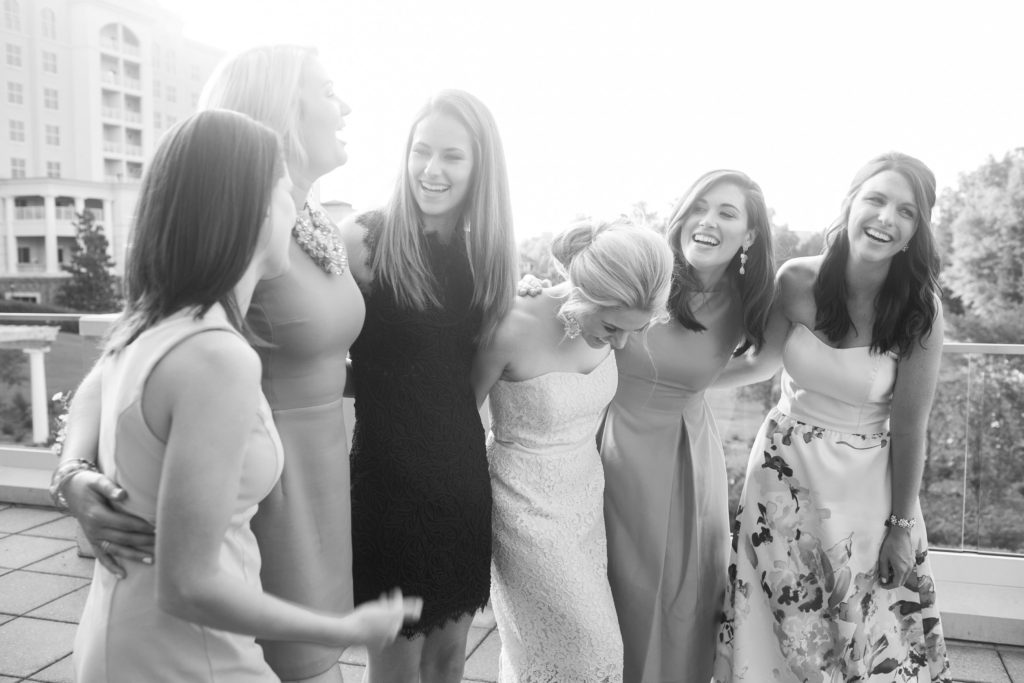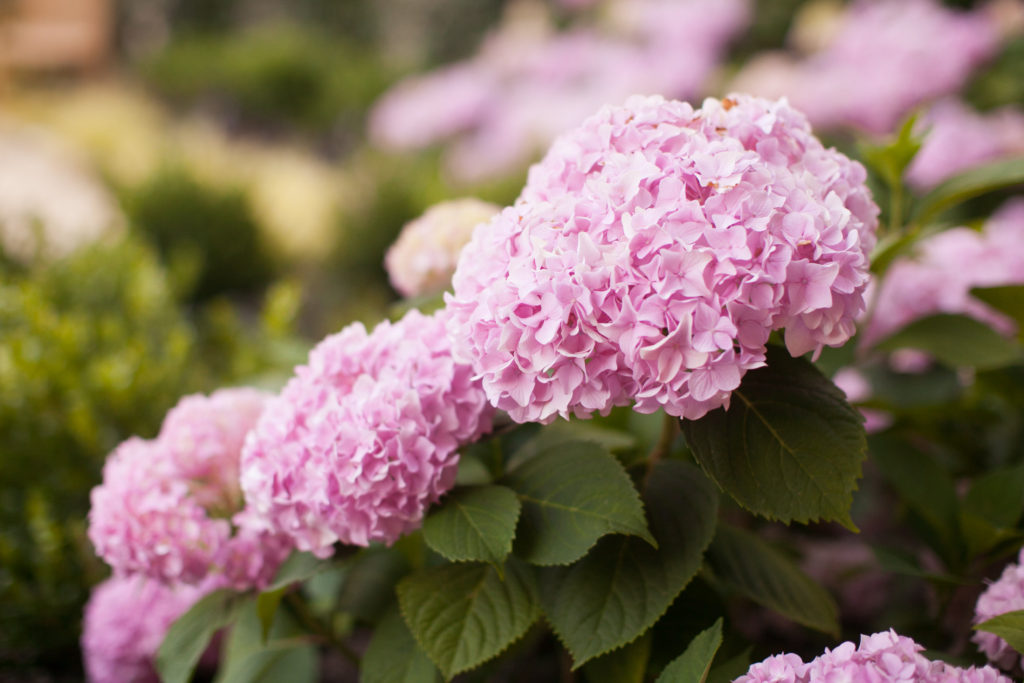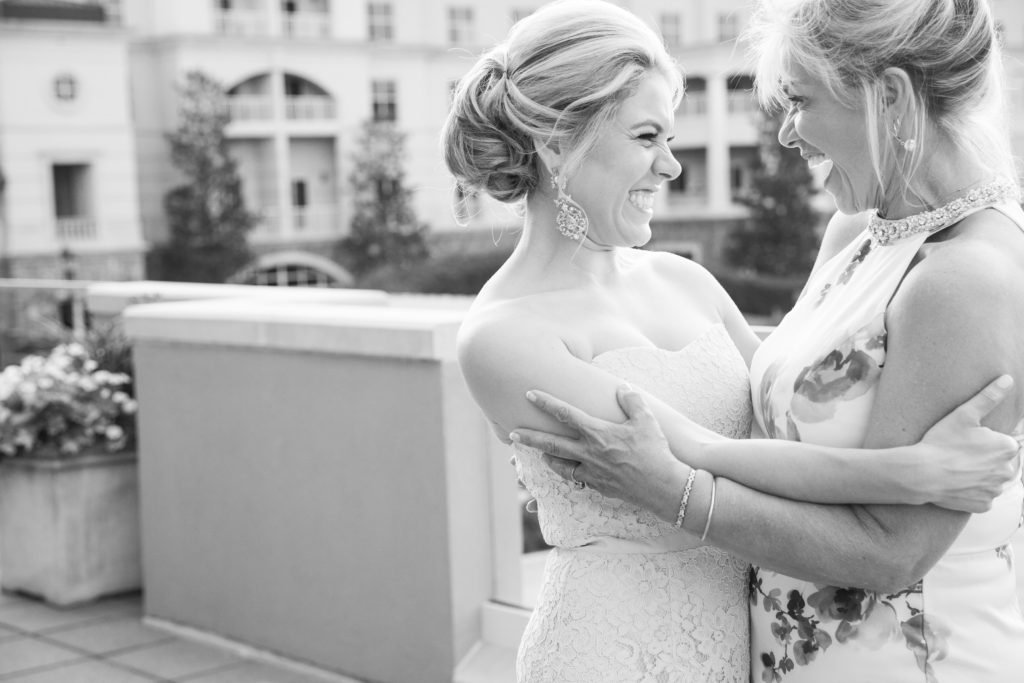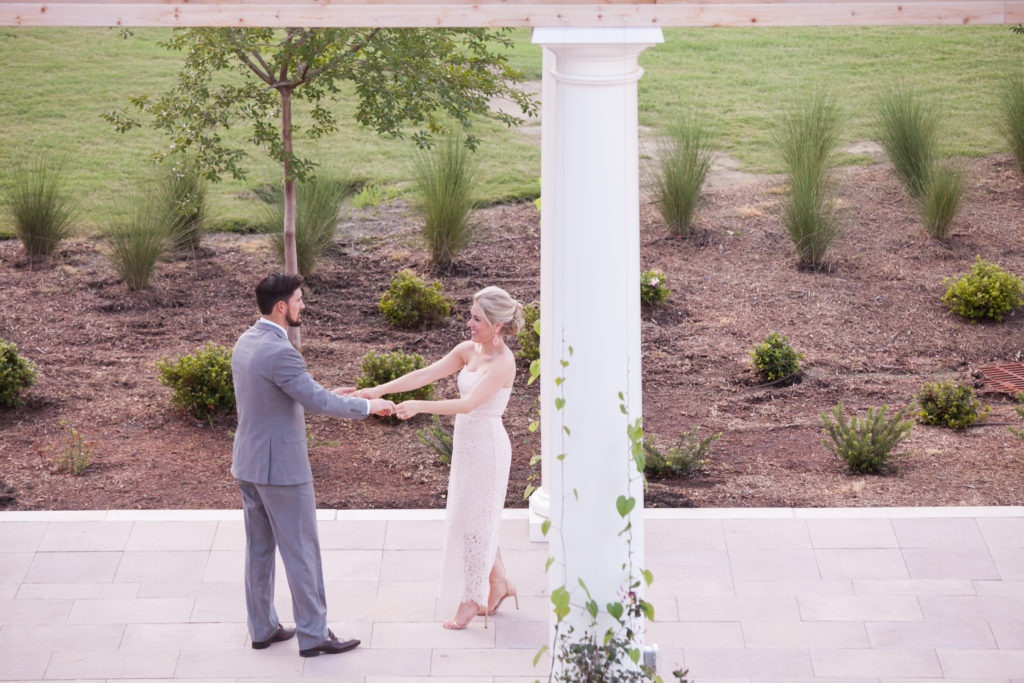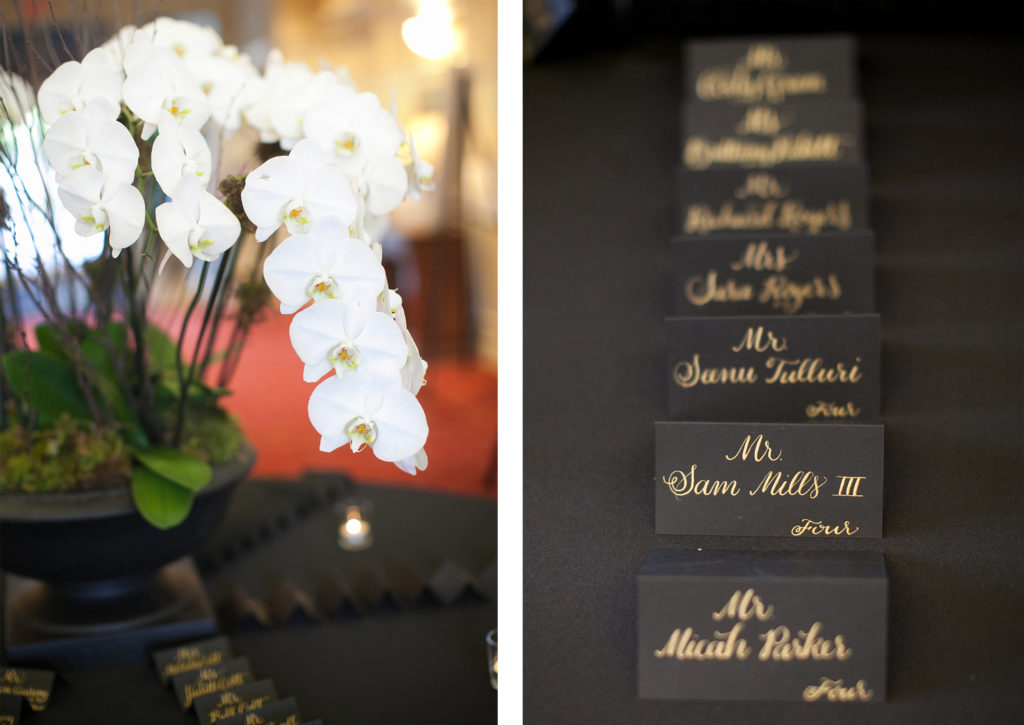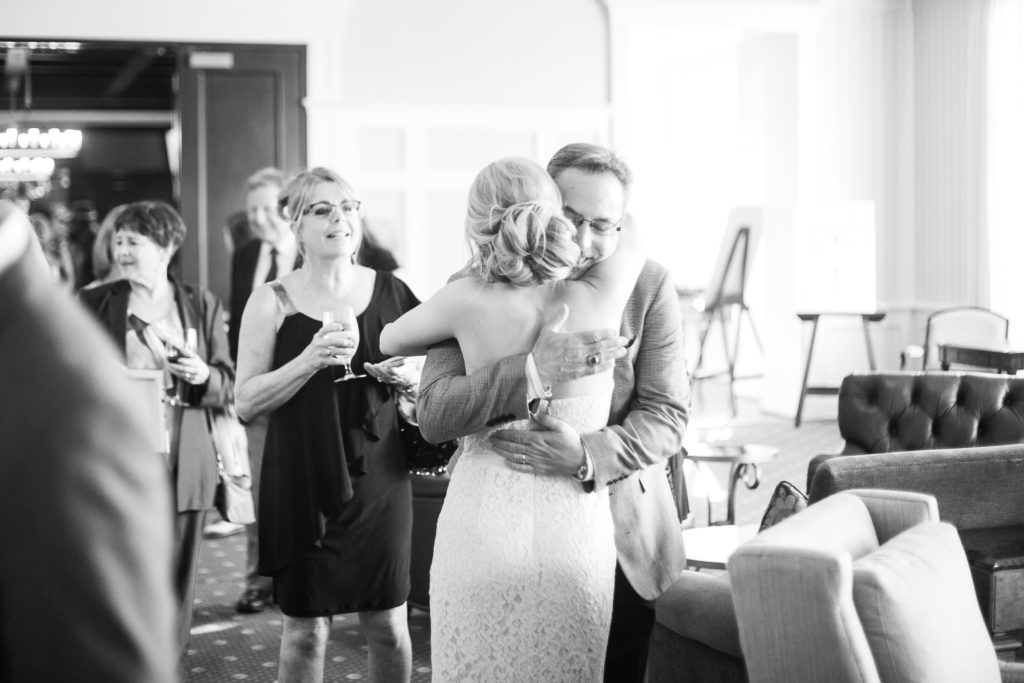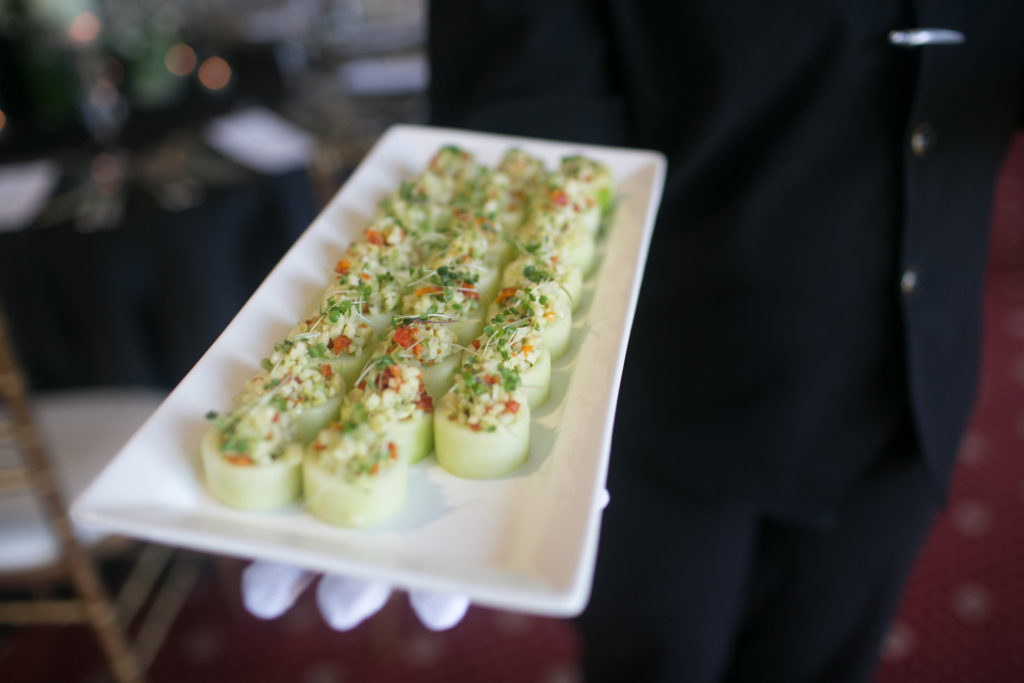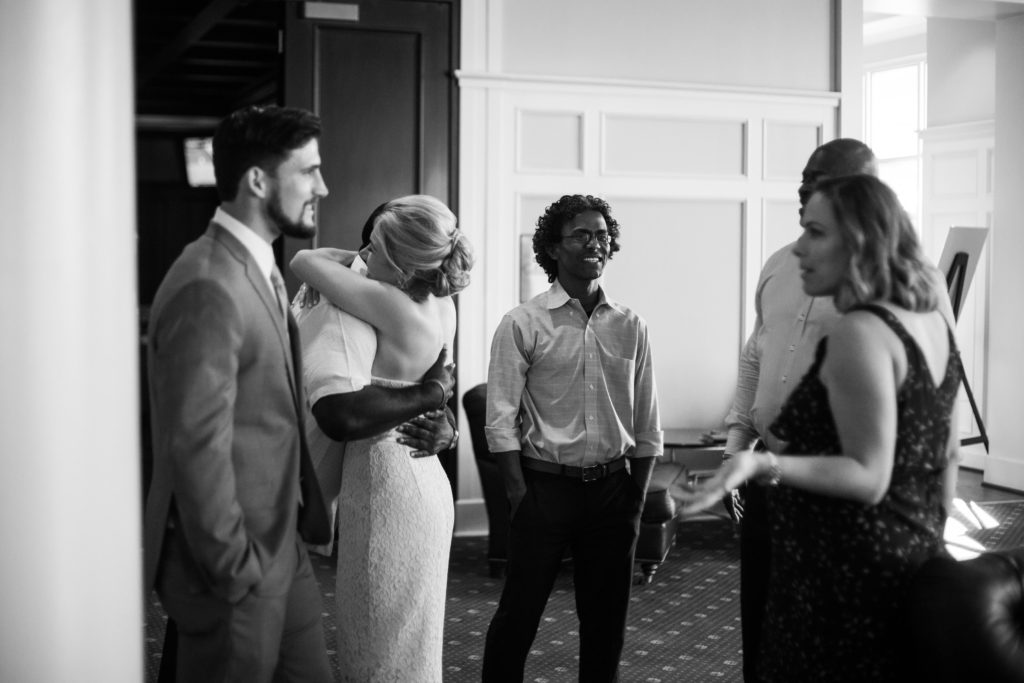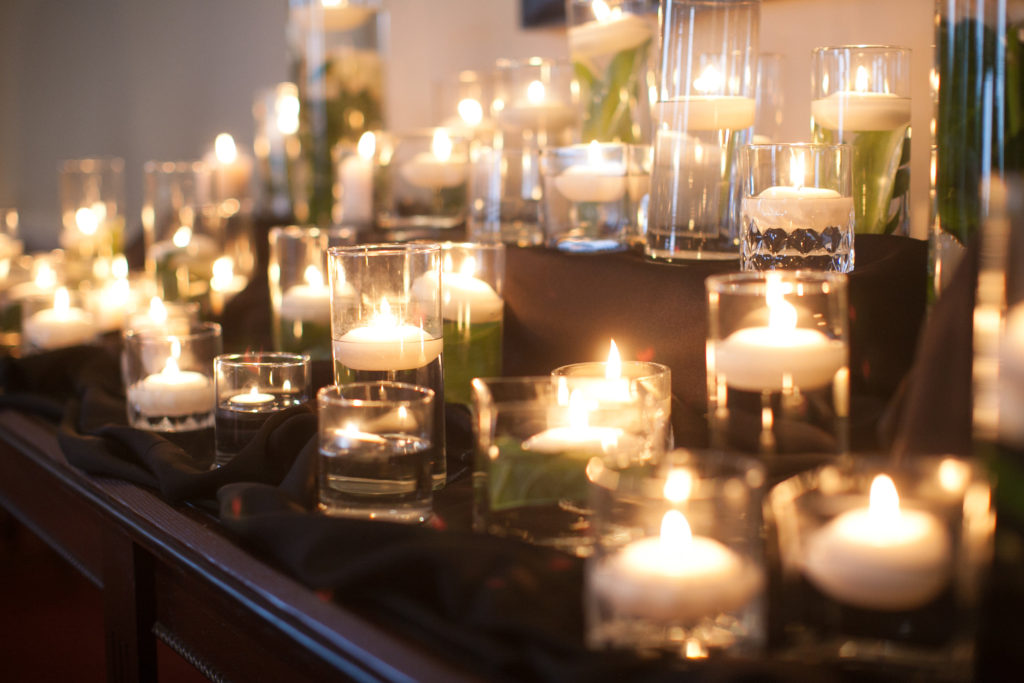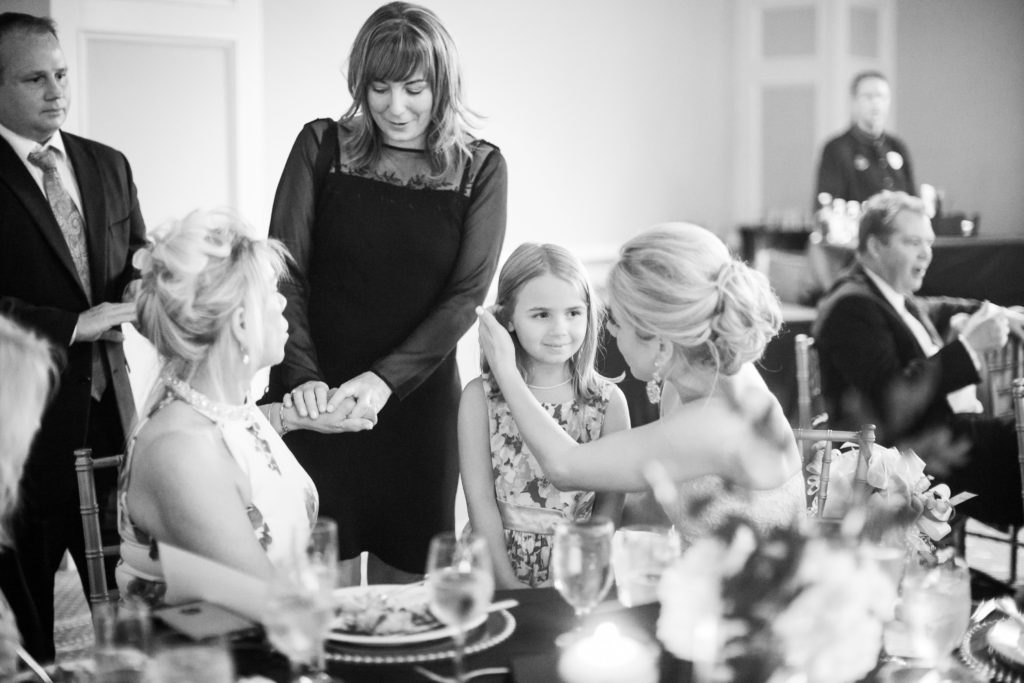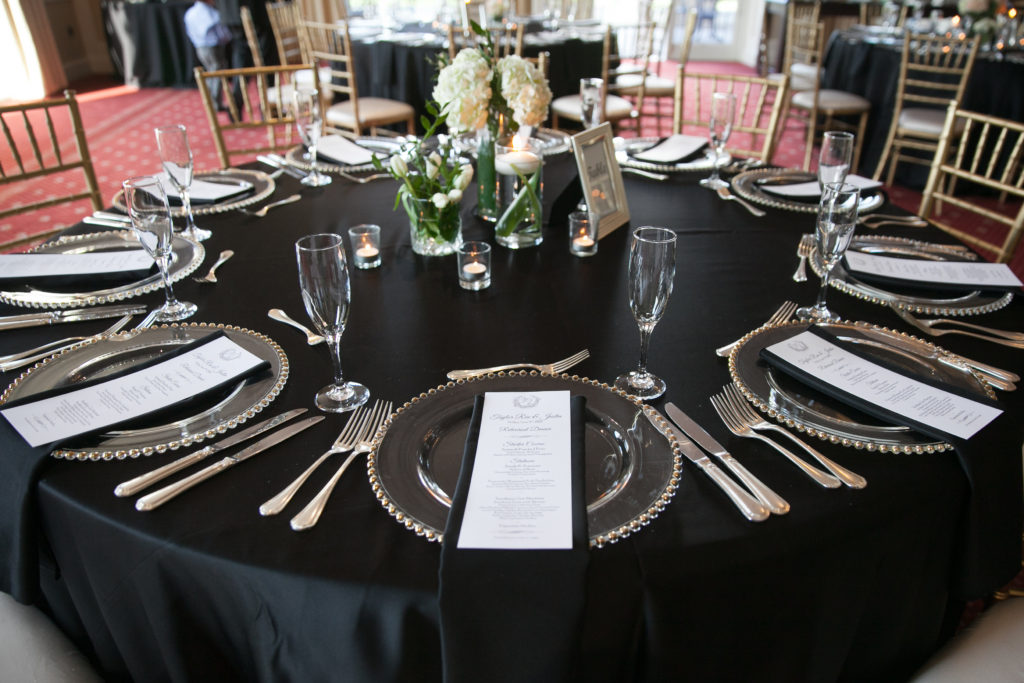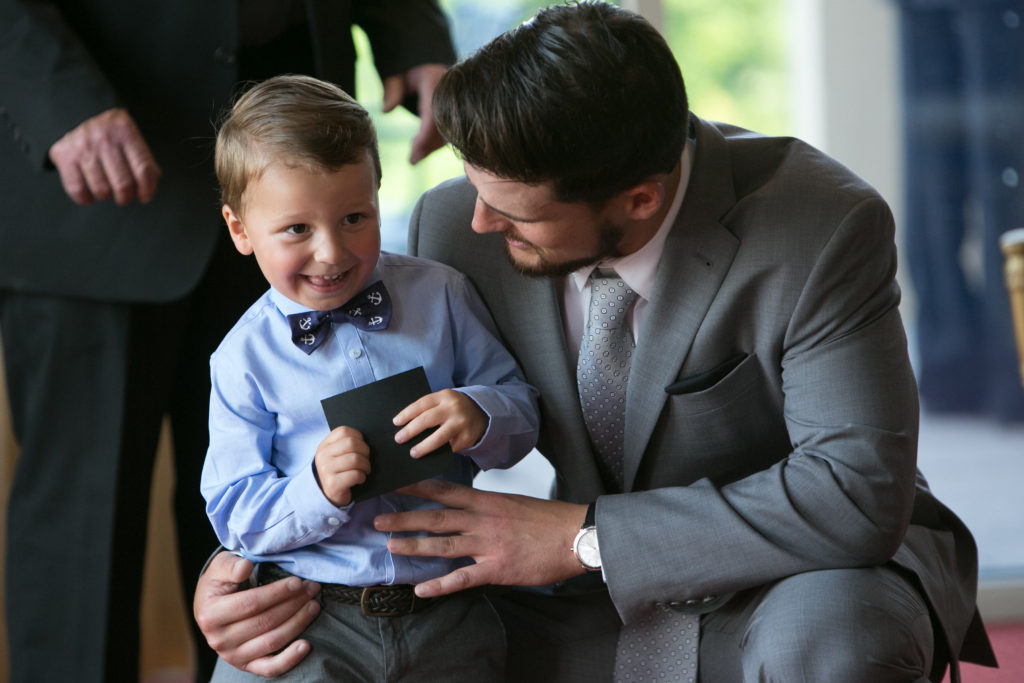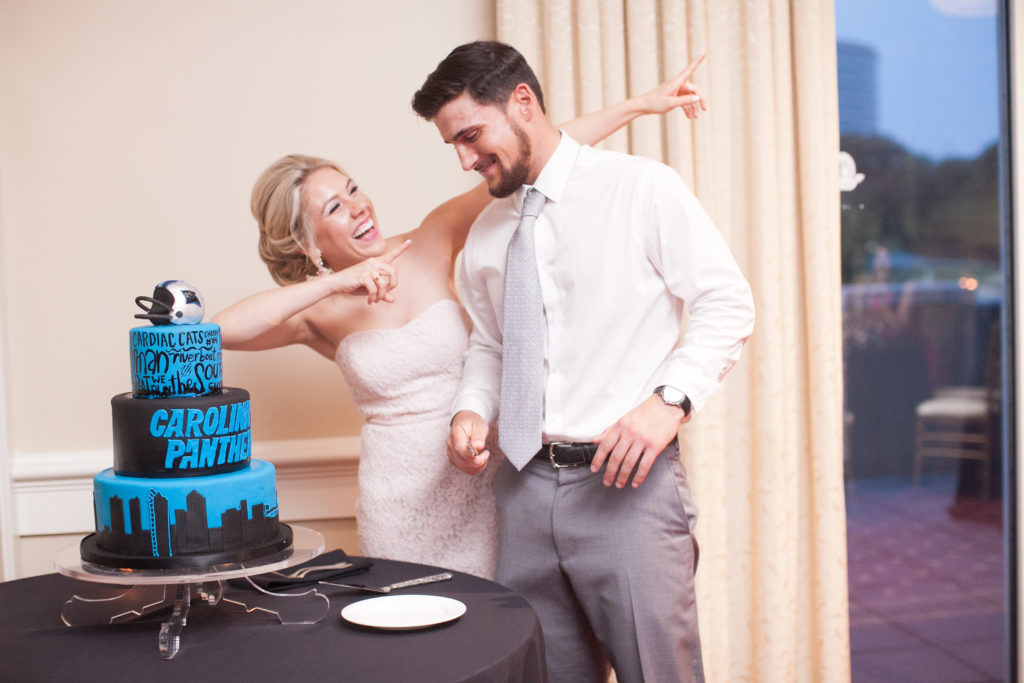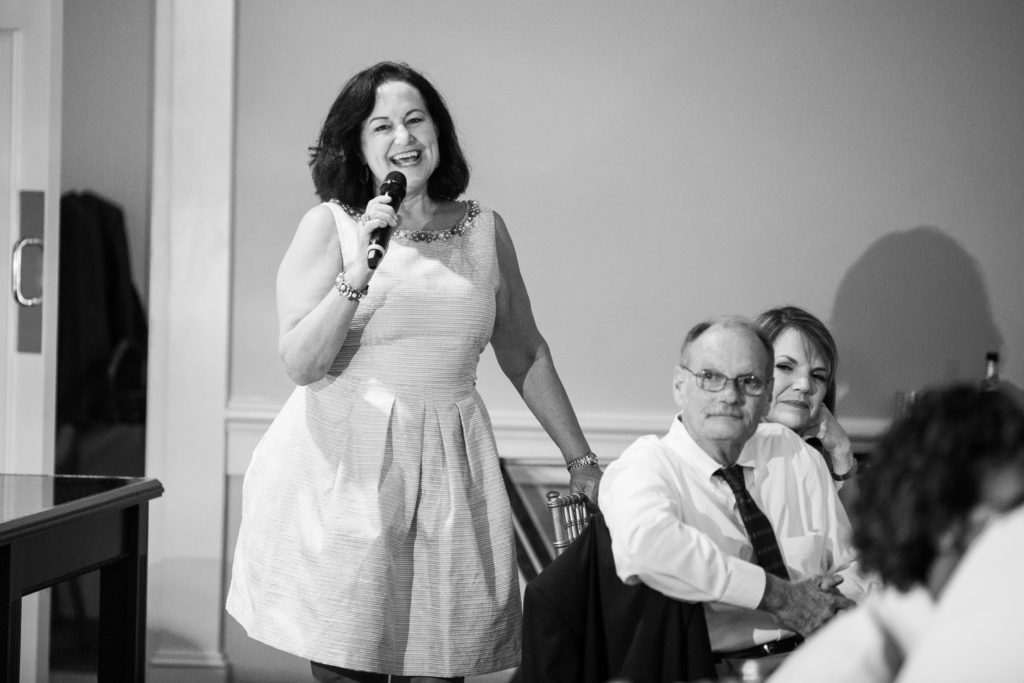 Having heard that your wedding day flies by so quickly, Justin and I wanted to embrace the opportunity of having those closest to us all together, before the wedding day blur began.  We welcomed around seventy guests to an intimate rehearsal dinner on the eve of our wedding, Friday, June 3, 2016, at The Ballantyne Hotel and Lodge in Charlotte, North Carolina. Personalized details, a fitting location, and a one-of-a-kind groom's cake made it a fantastic fete.
To set the tone for the evening, we worked closely with Swoosie's to design extravagant gold-foiled and matte black invitations, which matched hand written escort cards displayed at the venues entrance. Opposite of our wedding, we chose chose black, gold, lucite, and white floral designs.
As our family and friends arrived, they gathered in "The Great Room" where everyone mixed, mingled, and enjoyed cocktails and butler-passed hors d'oeuvers with the soft murmur of a jazz melody in the background.  That evening we were reunited with family and close friends for the first time in years, so emotions were running high! Following cocktail hour, dinner took place inside "The Carolina Room", that was lined with floor to ceiling windows offering a lovely view of the property's signature 18th green.
Our custom crest, designed by Alexis Deaton of Darling Devotion, to also be used throughout the wedding, was engraved at the top of flat-printed menus.  True to our roots, the evening's menu was influenced by Southern flavors, yet it exuded sophistication.  We began the evening with Spinach Poached Pear served with goat cheese and walnuts. For their main course, there were three stations from which to choose: Sirloin of Beef, Prosciutto Wrapped Pork Tenderloin, and Southern Grit Martinis with Shrimp, served with local stone-ground grits.
Native to Charlotte, Justin has always had a deeply rooted love for the NFL's Carolina Panther's!  We incorporated this into the evening by creating a groom's cake that tied in many aspects of the team. I'm sure you've heard of "dab on 'em?" Yeah, the Panther's coined that (for all you non-carolinians)!
Initially, just the maid-of-honor and a groomsmen were to give a toast, but after one speech ended, another guest stood to say something, and before they knew it, the night was filled with heartwarming messages, concluding with my sweet groom toasting to his bride-to-be.
Honestly, and I can say this without any hesitation, our rehearsal dinner was just as memorable as our wedding, if not more. Having made the decision to extend our rehearsal dinner to family friends gave us the opportunity to spend time with them that we would had been unable to otherwise, especially considering how far they traveled to be part of our special day. I highly recommend any bride-to-be reading this do the same!
Venue, The Ballantyne Hotel & Lodge
Photography, Kristin Byrum Photography
Hair & Make-up, Lindsey Regan Thorne of Be Pretty
Invitations, Swoosie's 
Custom Crest, Alexis Deaton of Darling Devotion
Escort Cards, Lauren Mullett of Elle Dee Designs
Cake, WOW Factor Cakes
Flowers, August Lily Florist