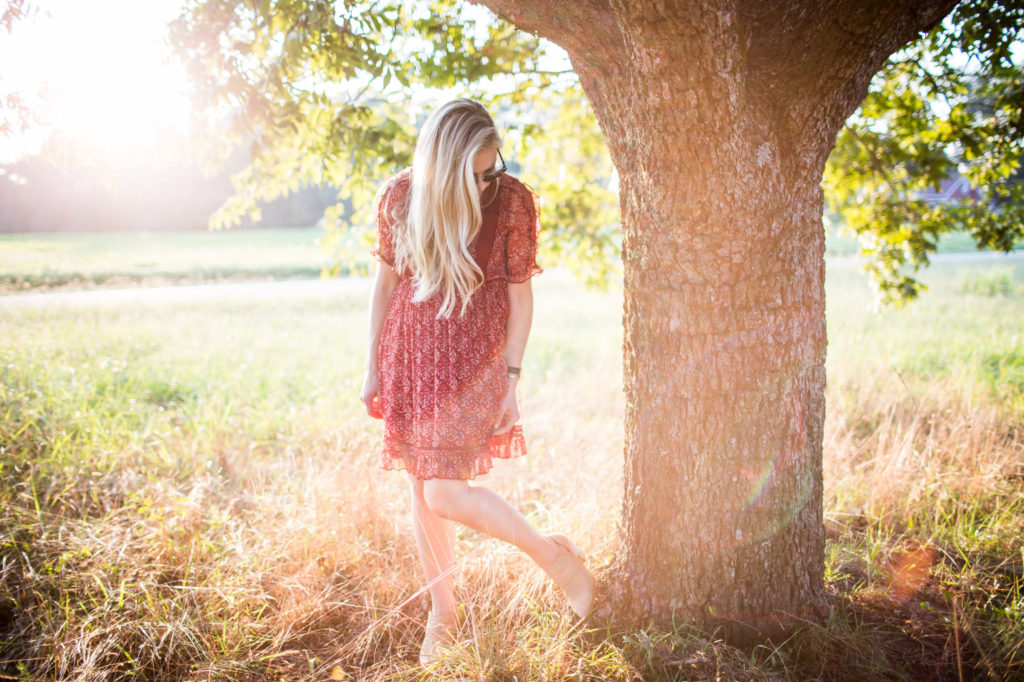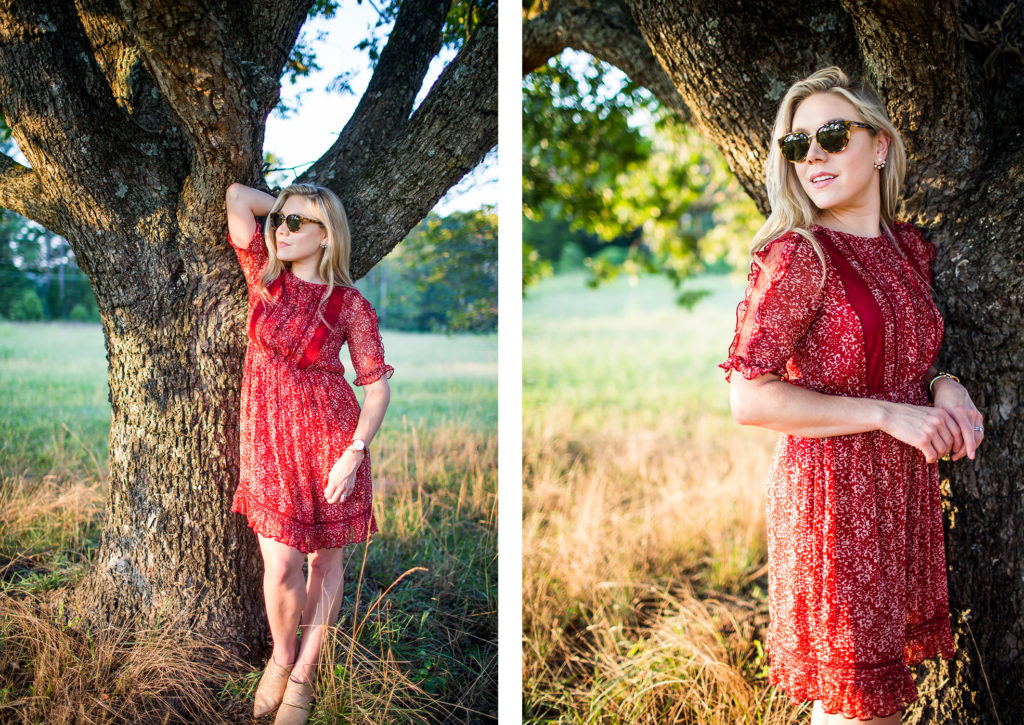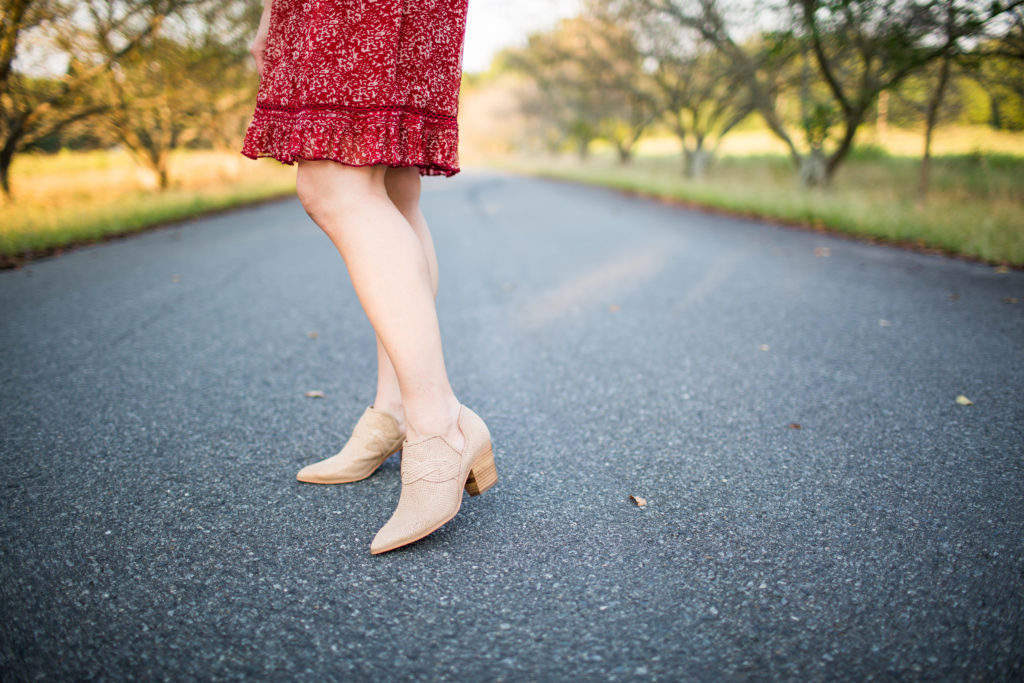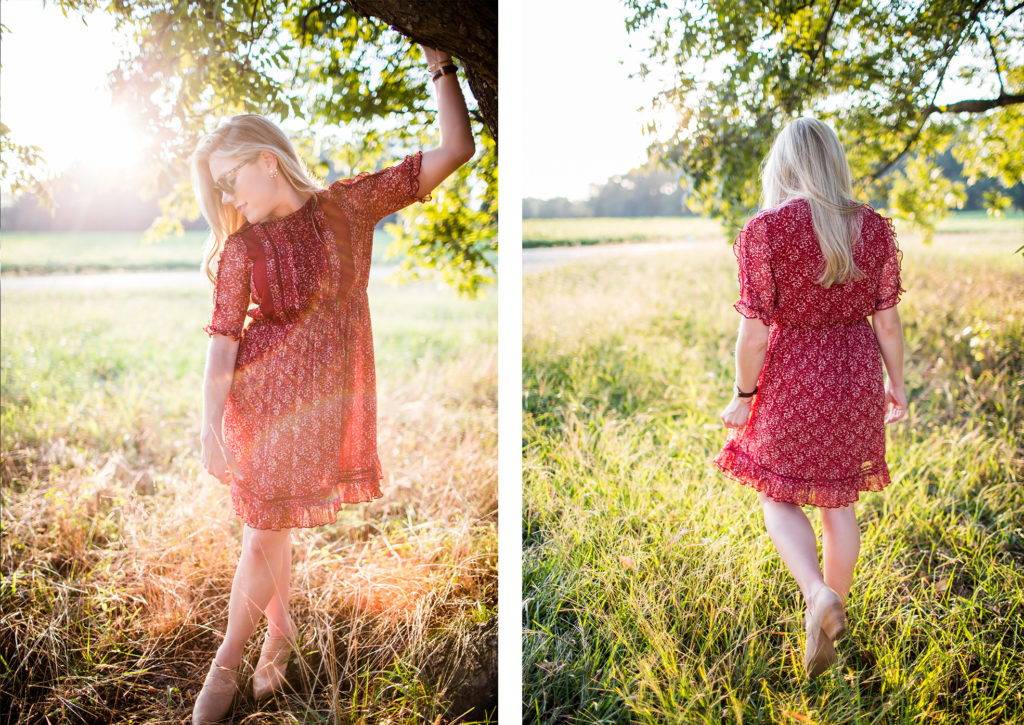 Dress: Anthropologie | Boots: Anthropologie | Sunnies: Tory Burch |Earrings: Nordstrom (similar) | Watch: Daniel Wellington c/o
My style is variable for the most part, as it should be.  As a self-proclaimed girly-girl, some of my favorite designers include, Self-Portrait, Alice + Olivia, and Rebecca Taylor; however, there is no denying my heart also aches for all things Anthropolgie. To walk into an Anthropologie store is to experience another state of consciousness. I've never been the type to own a Peruvian-style poncho, and yet, last week I spot one artfully displayed on a mannequin, and suddenly imagined myself swaddled in it while frolicking with alpacas on a hazy hilltop. Seriously, the store feels like you're walking into a hug from your kindergarten art teacher!  I could spend hours pausing their girly kitchen gear, ruffled aprons and whimsical doorknobs, and that's exactly what I was doing when I stumbled upon this vibrant red dress (here).  The delicate, yet sweet, detail on the style was too beautiful to pass up. Not to mention it's perfect for fall – at a camel colored shawl and these booties, and viola!
With the end of summer comes the start of the fall season: back to school, cooler weather, and a clean slate.  Oh, here I am gawking over Fall again, but in all seriousness, one of the things I love most about the autumn is the opportunity to revamp your wardrobe. While I'm itching for cooler temps, I know that as soon as it gets 'cold' I'm going to wish it were summer again. Yes, I'm "that girl" (insert eye roll).
xx, Taylor-Rae
Click images below for details: