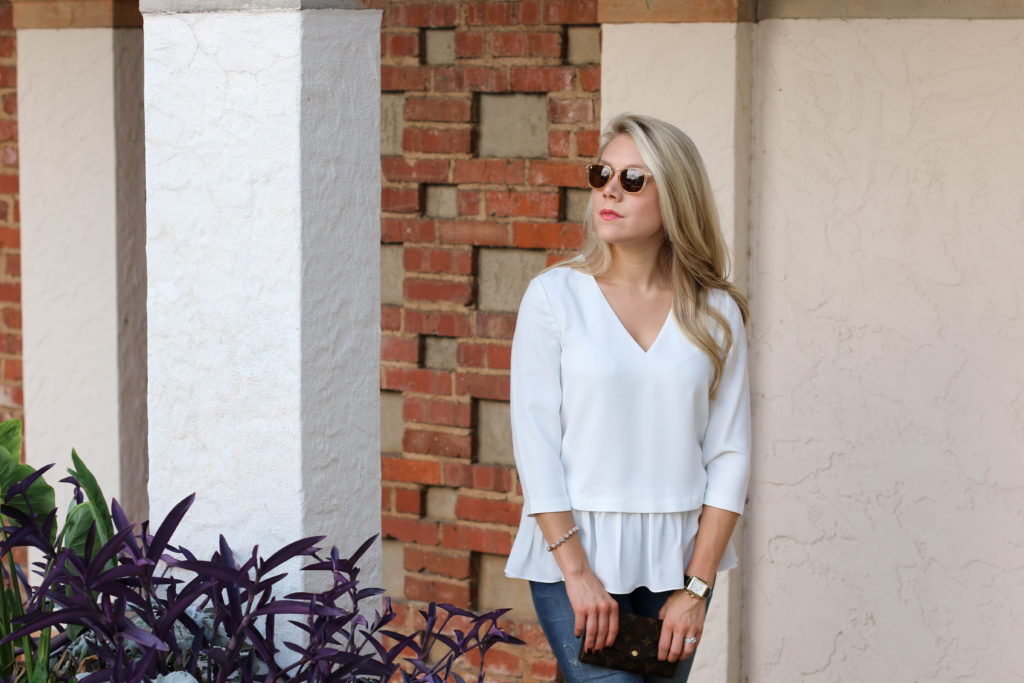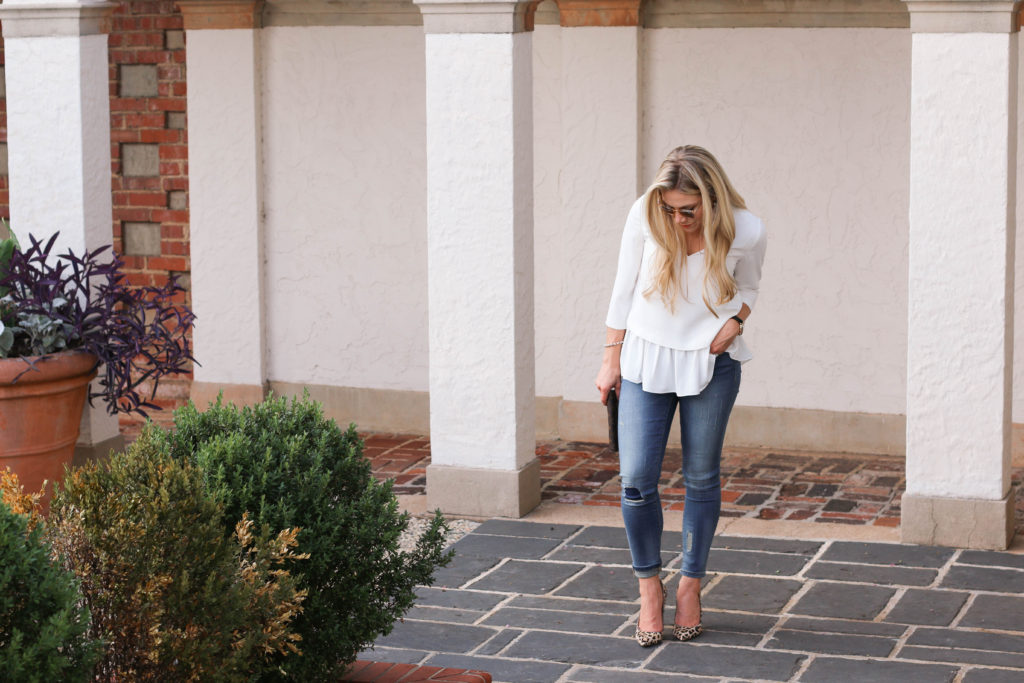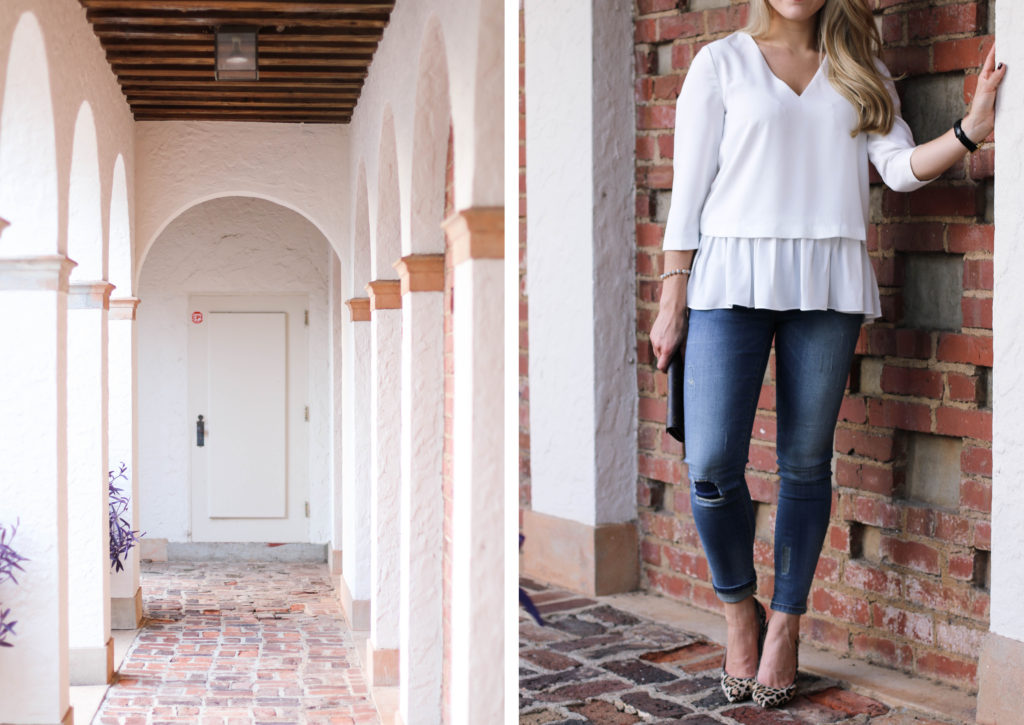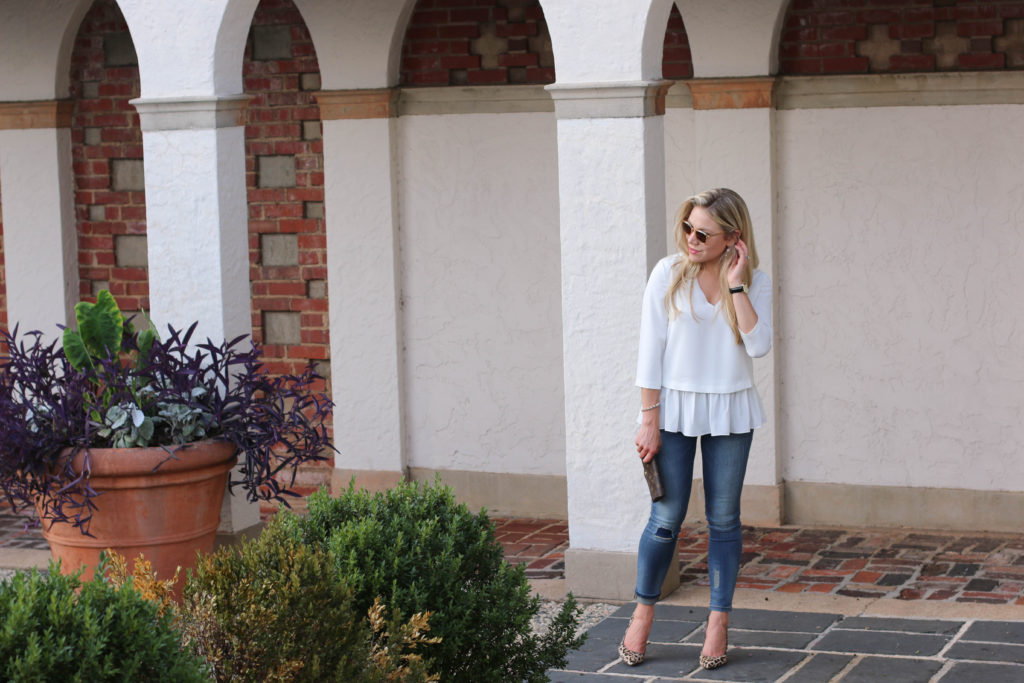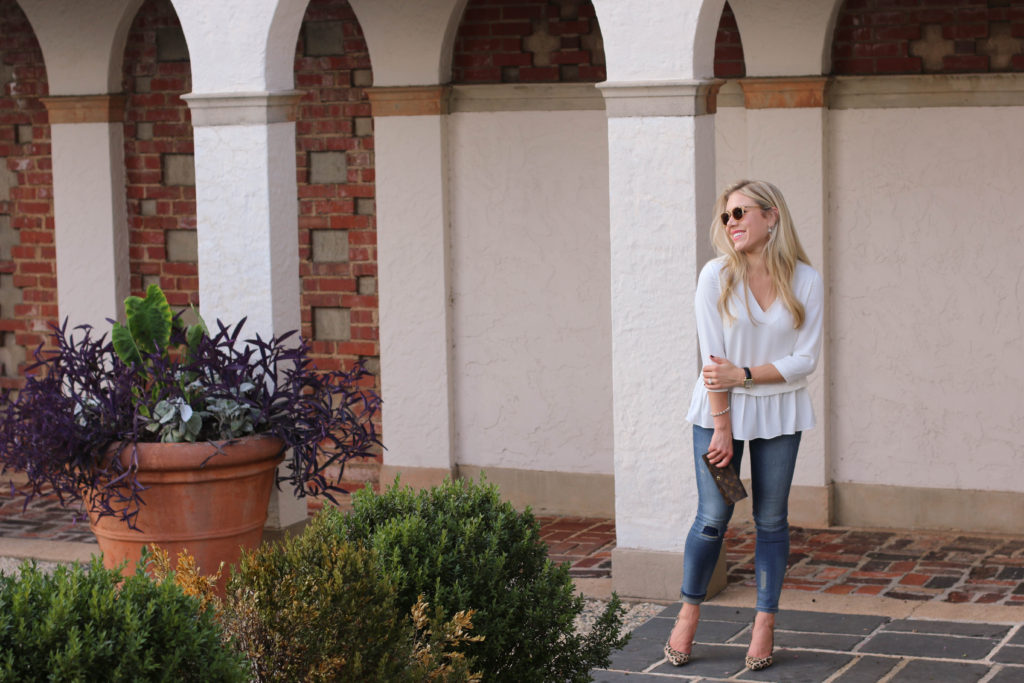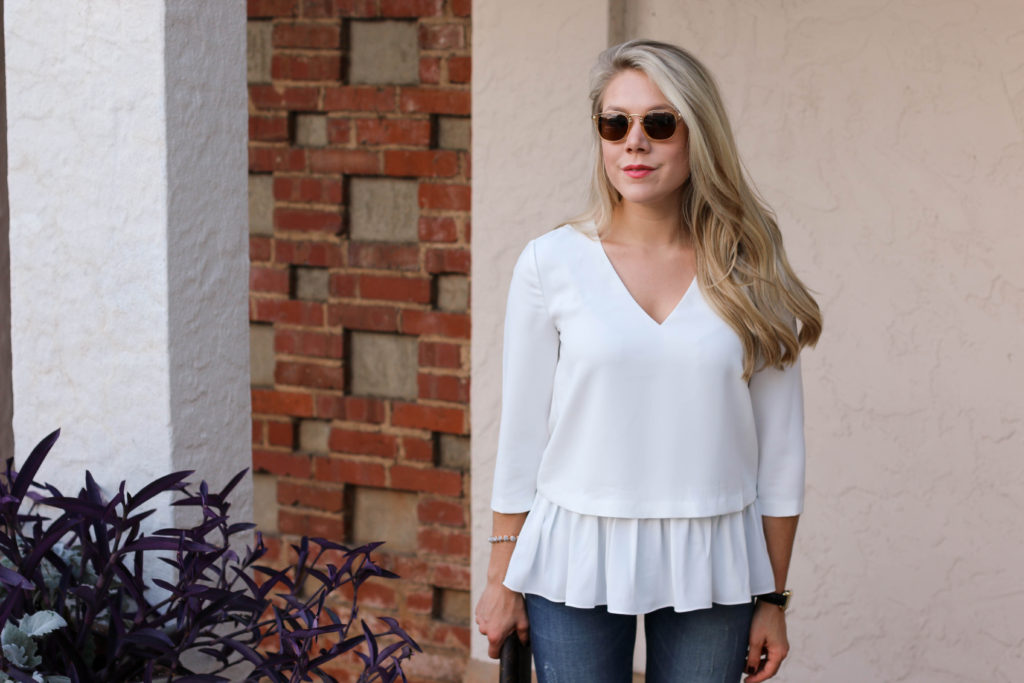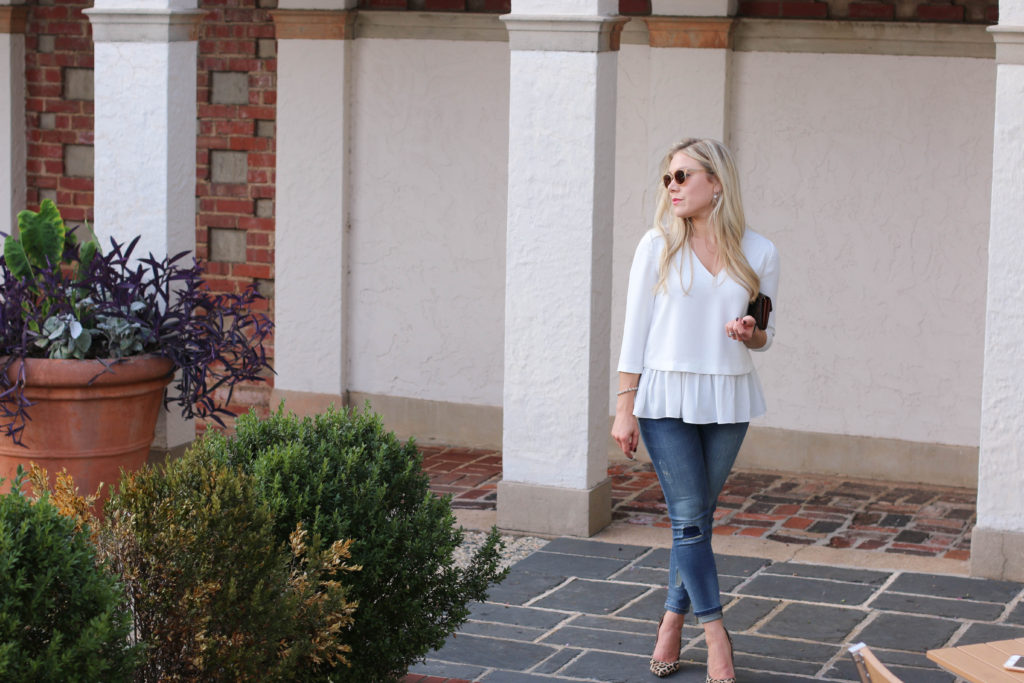 Outfit Details:
Denim: c/o The Limited | Top: c/o Cooper & Ella | Shoes: Ivanka Trump (similar, Nordstrom) | Wallet: Louis Vuitton | Watch: Michelle (face/ band) | Sunnies: KREWE
As many of you know, distressed denim is one of my all-time favorite ways to add interest and an element of edginess to an outfit.  However, with my shorter stature and athletic body type, finding the right pair of jeans that flatter my figure can become a search of trial-and-error. I was so pleasantly surprised when I found this newly released pair of Destructed Ankle Skinny Jeans from The Limited.  They are so comfortable, flattering, and have a lot of interest with the distressed elements and patches.  Never have I found jeans that have truly felt like they were made for me, like these do.  The Limited recently released their new Fall collection, and I'm swooning over this denim skirt, here.
When creating outfits, it's important to pair pieces that balance well together. As with this outfit, I felt a loose-fit blouse, like this one from Cooper & Ella, would complement and off-set the structure of these distracted ankle skinnies.  The added texture of the peplum chiffon hem also adds a flattering element to the look.  Nordstrom recently starting carrying Cooper and Ella pieces, so be sure to check out their selection next time you're perusing the department store; they have such a well-made selection of pieces that a great for professional dress and a casual evening out!
xx, Taylor-Rae
Click below for details:

This post is sponsored by 'The Limited'; however, all opinions are my own.