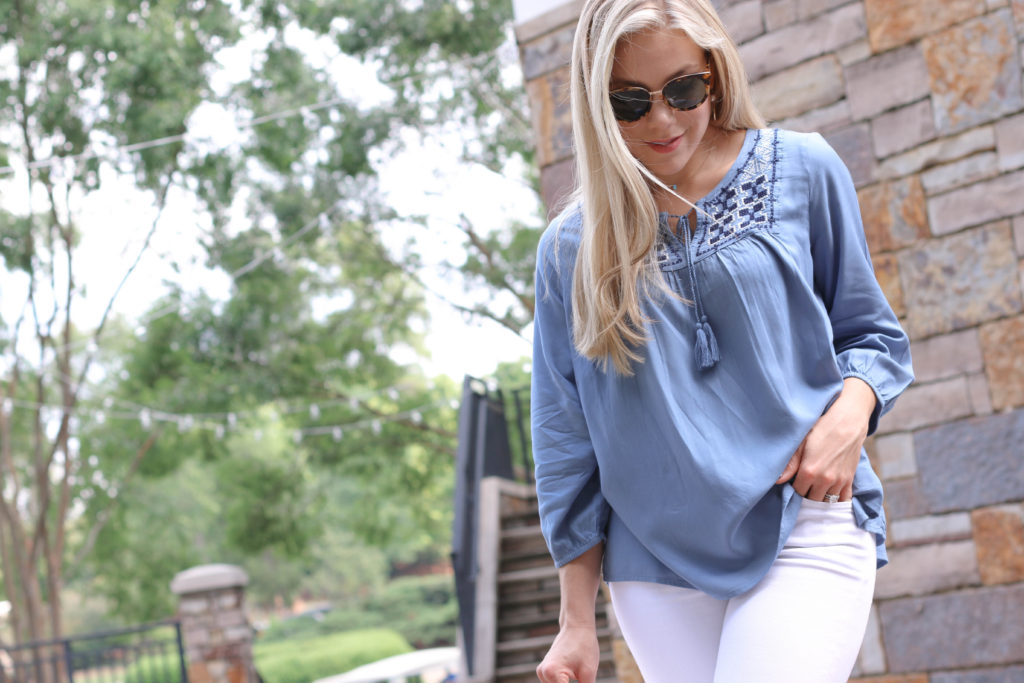 Outfit details:
Top: Old Navy | Pants: Citizen of Humanity | Glasses: Tory Bruch (similar) | Hat: Anthropologie | Shoes: Target (similar)
Hello darlings!  My apologies in advance for my brief absence here on Style Soufflé; the past several weeks, although very exciting, have been quite busy.  My husband and I have several projects in the works that I am itching to share with y'all, my beloved readers, and hopefully that time will be sooner rather than later.  God is so good, friends!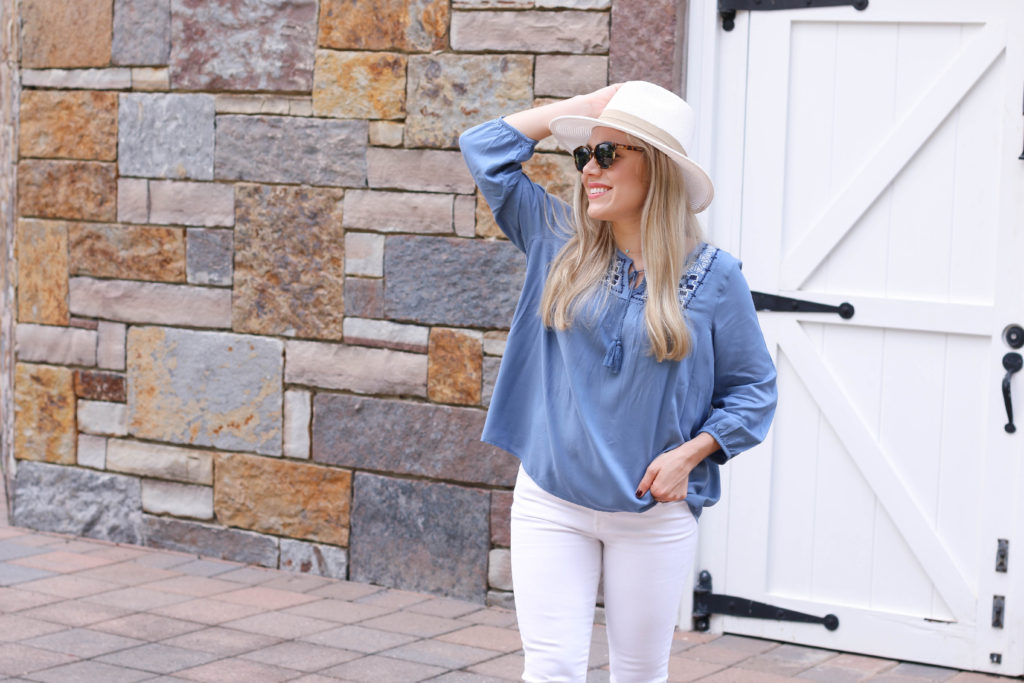 Time seems to be fleeting the older I get, but August is always an especially busy time for me as there are eleven birthday's and two anniversary's to celebrate (is it just me, or was everyone born in the month of August?).  This year there were a few baby showers thrown into the mix.  Last week, I popped into Old Navy to pick up a few gifts for a baby shower, and naturally I came across a several pieces that I couldn't live without, like this Swing Boho Blouse. I'm all about fabrics and textures, and I couldn't get over how incredibly soft it was.  Needless to say, it came home with me! It's perfect for Fall, which will be here before we know it.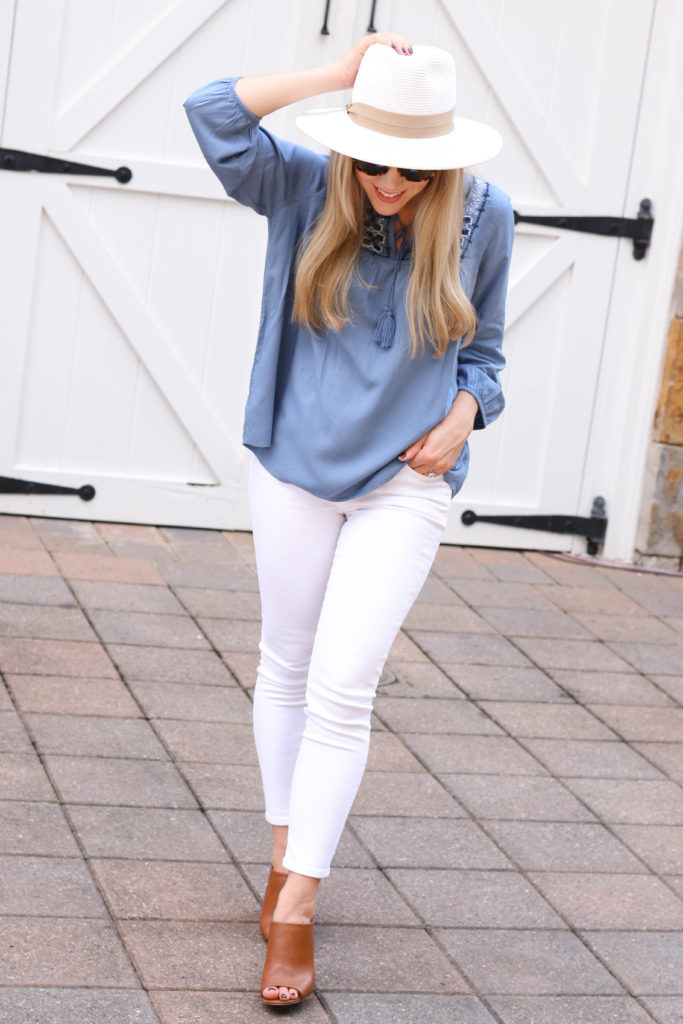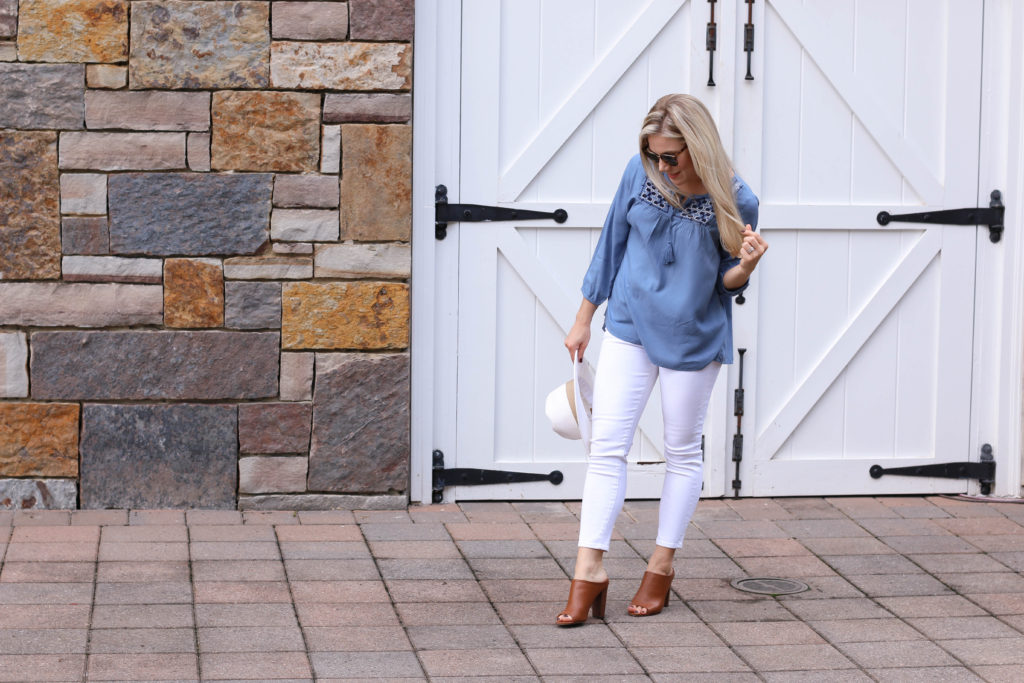 I paired this blouse with a pair of white denim crops from Anthropologie.  They're made by Citizen of Humanity and have proven to be incredibly resilient in the few years that I've owned them. One piece of advice when purchasing Citizen of Humanity denim: SIZE DOWN. While incredibly comfortable, their denim tends to stretch out a good bit when worn.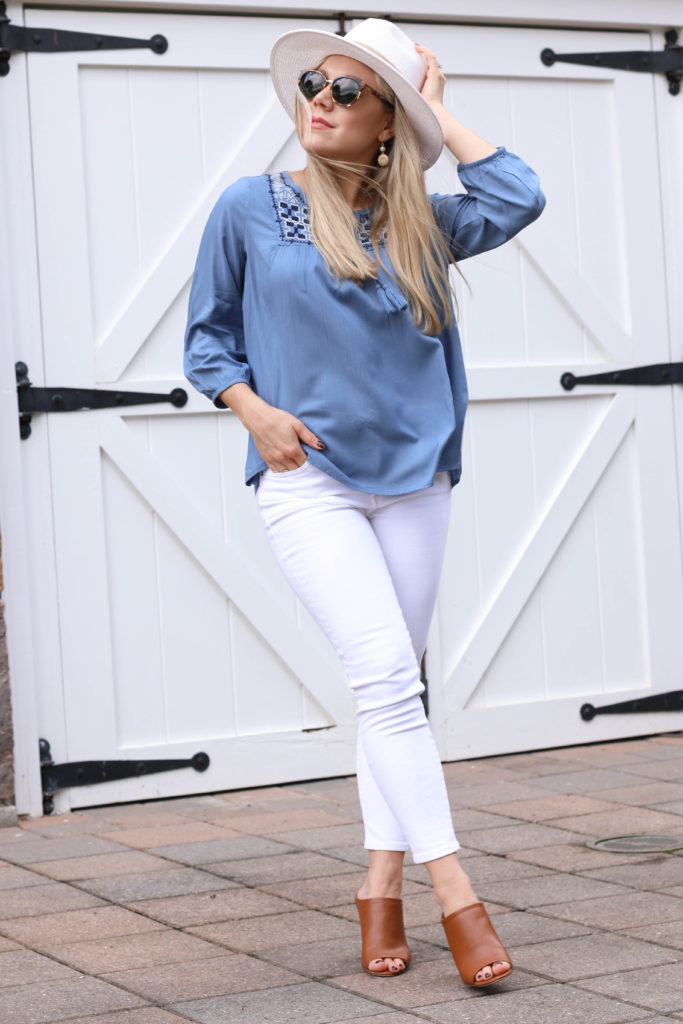 As the fall season near, I've started to prep my wardrobe for the cooler temps, and learning to layer is key!  For this in-between time, not that cold but definitely not warm, I'll use lighter fabrics, like this blouse, instead of heavier sweaters in the winter.
xx,
Taylor-Rae
Click below for details: