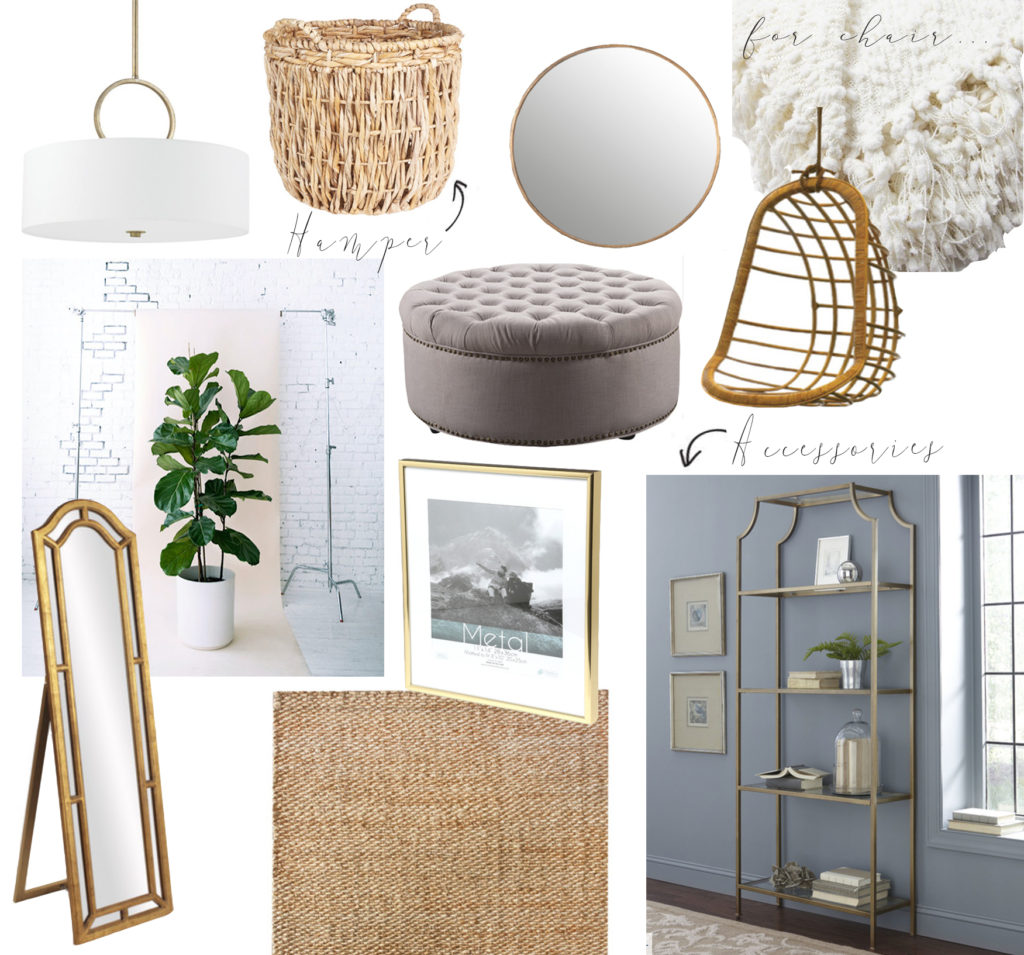 Left to Right: Ceiling Lamp (LOVE, this one) | Floor Basket | Round Mirror | Throw (on sale) | Fiddle Leaf Fig | Round Ottoman | Hanging Chair | Floor Mirror | Frame | Rug | Floor Shelves | Lipstick Holder
In addition to my love for fashion, interior spaces has always held a special place in my heart.  Building and decorating a home with my husband is something that I have looked for to for years, and I've been living vicariously through Pinterest (thank God for Pinterest).
Justin and I currently live in the town home that he purchased around the time that we started dating.  He agreed to let me transform one of the spare bedrooms into a closet, or what I like to call, "Girl Cave".  I've wanted to completely redecorate and reorganize that space for some time since it's furnished with my childhood furniture as well as a few recycled pieces from college.  While I plan to keep most of the larger furnishings, the space lacks elements and accessories that give it style and character.  I've created a little vision board as a source of inspiration, and want to decorate it in a way that feels very inviting and cozy without screaming closet/ dressing room.  Above is my color palate and overall theme.
xx, Taylor-Rae
Click below to shop: