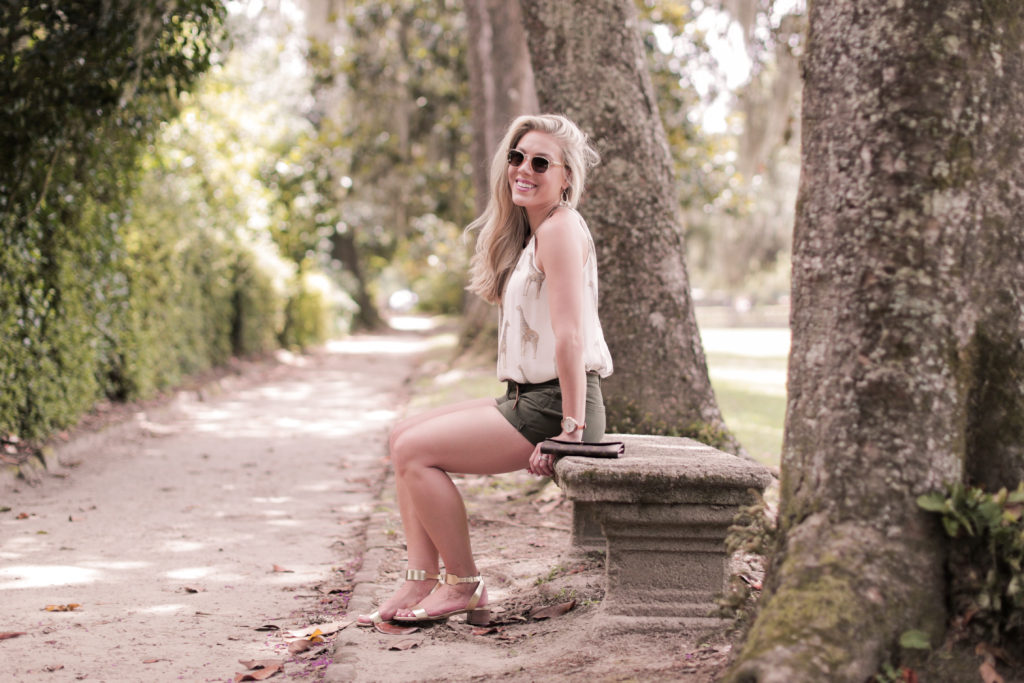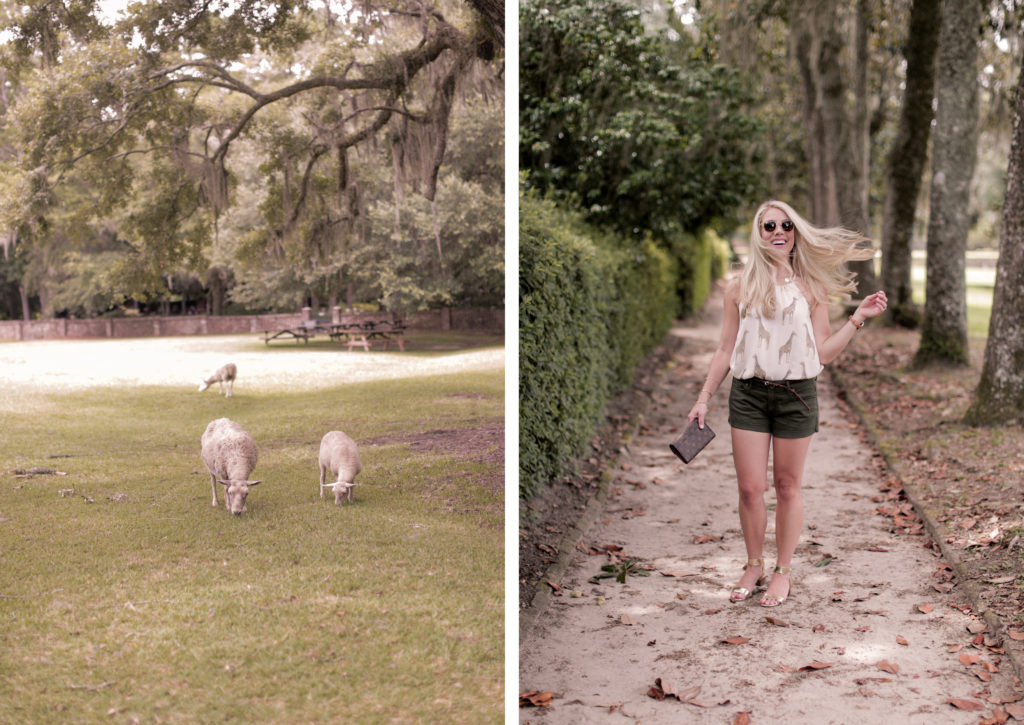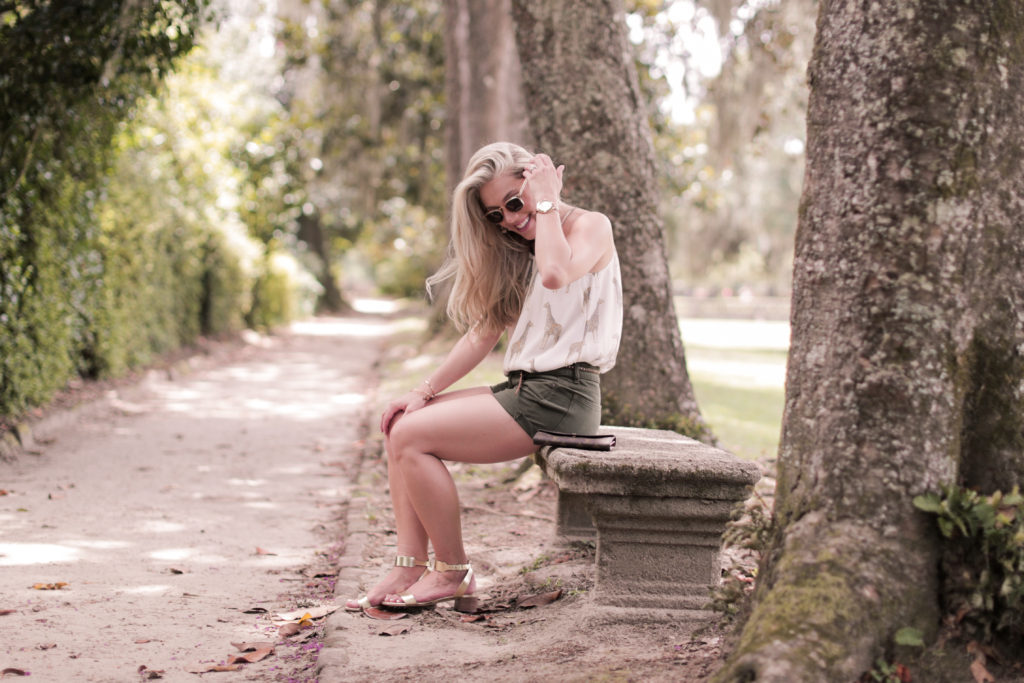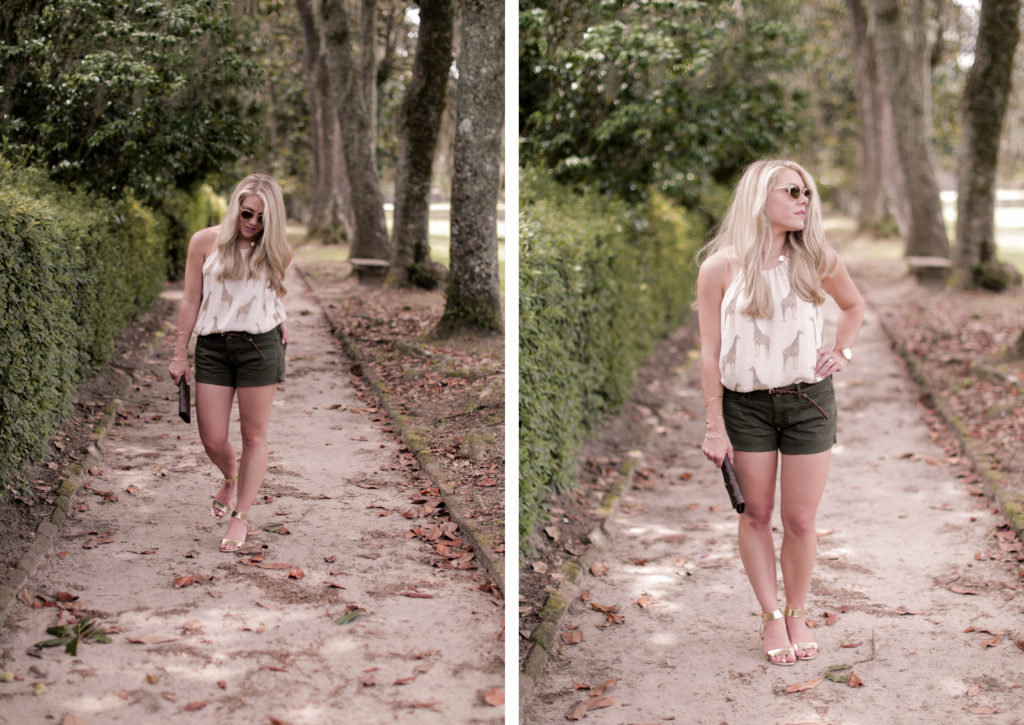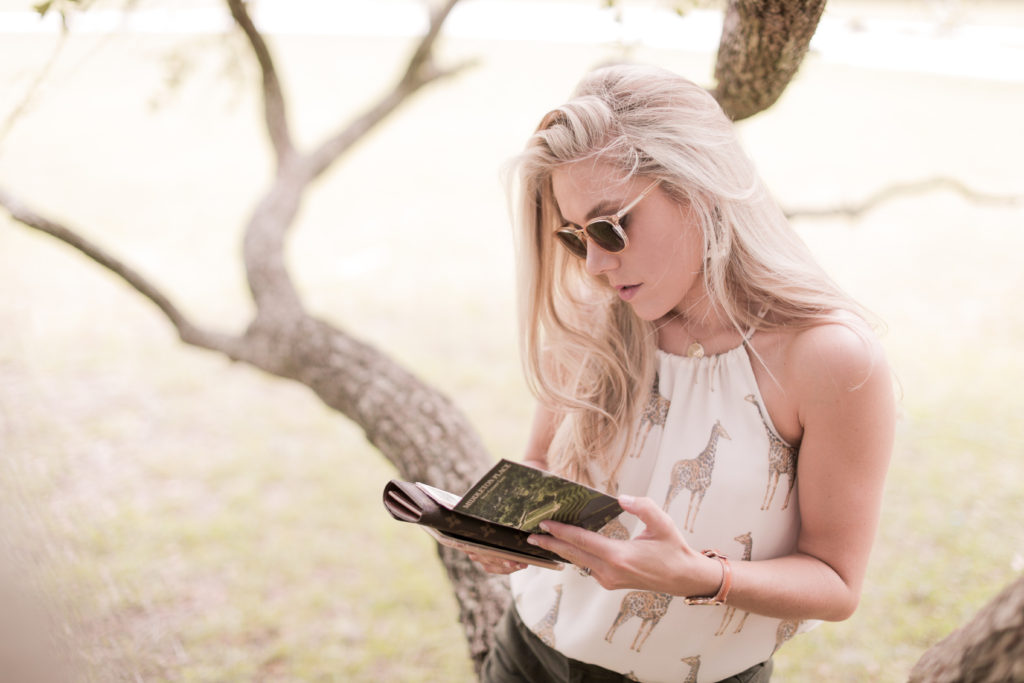 Location: Middleton Place, Charleston, SC | Photography: Garrett Price
Outfit Details:
Top: Ella Moss | Shorts: DL 1961 | Shoes: J.Crew (similar, TopShop) | Watch: Michael Kors | Earrings: Anthropologie | Necklace: AGJ | Belt: Anthropologie

Hi friends!  For those of you who follow me on Snapchat (taylorraeh) and Instagram (@StyleSouffle), you may already know that I traveled back to Charleston this past weekend for The Blog Societies 4th Annual Conference, or #TBSCon.  This was the first blog related conference I had ever attended, so in some ways, it brought back feelings of excitement, anticipation, and nostalgia. You can read all about my first experience, here.
I joined TBS shortly after launching Style Souffle, and since then it has offered me the opportunity to connect and partner with some amazing brands that I use and love, like People StyleWatch, Clinique, L'Oreal, Swoozie's and Vera Bradley to name a few. I'm grateful to be a member of such an elite group of creatives, and take part in all this organization has to offer.
Unfortunately, my time in Charleston was cut short, as I came down with a nasty respiratory infection that made talking without coughing nearly impossible.  I decided that was my final cue and that I was long overdue for a break. So, I took this past weekend off form blogging (I didn't open my computer once!) and to be honest, it was so nice.  Since my wedding, and taking on the blog full-time, I have struggled with separating work from my personal life. It's left me a little burned out, if you know what I mean?! So take this as a little reminder to not be so hard on yourself and to take a break when you need it. 🙂
xx, Taylor-Rae
Click below for outfit details: