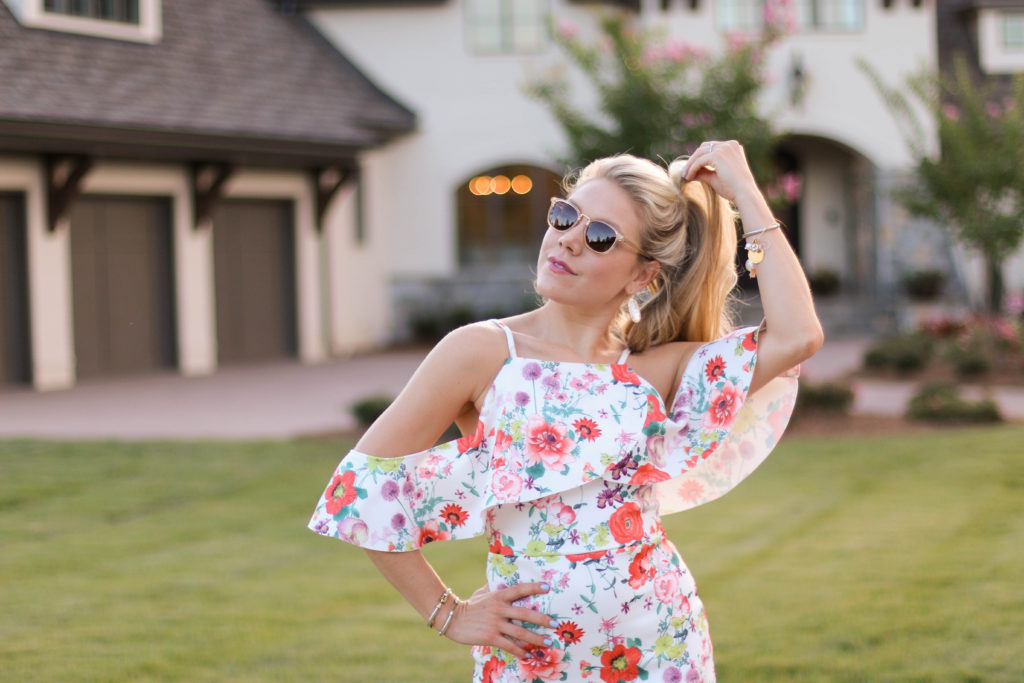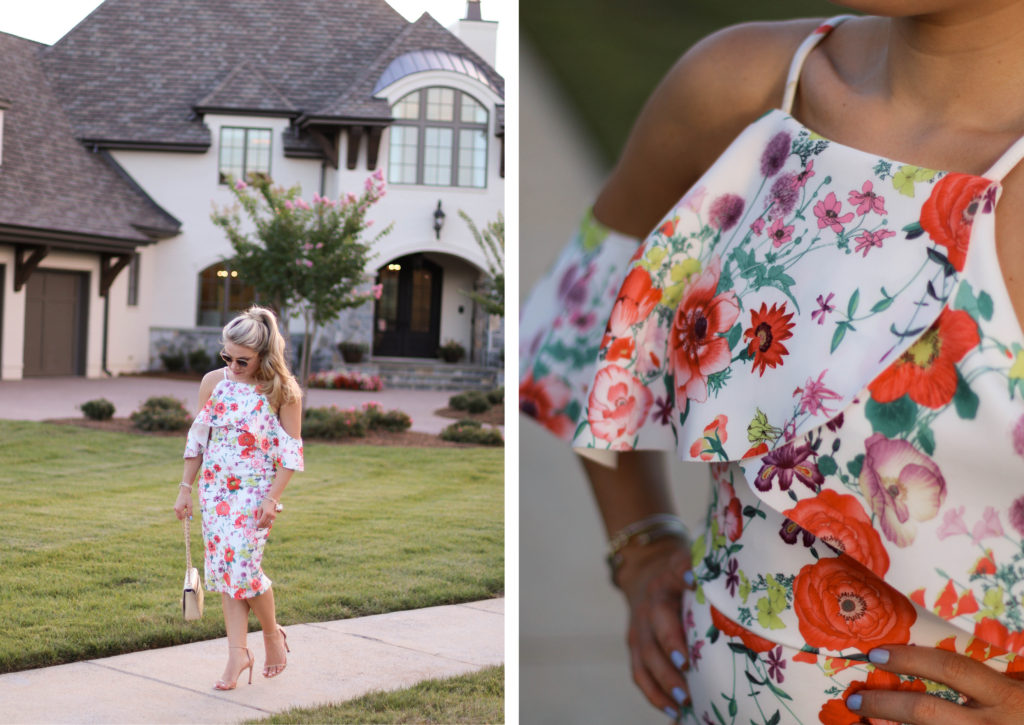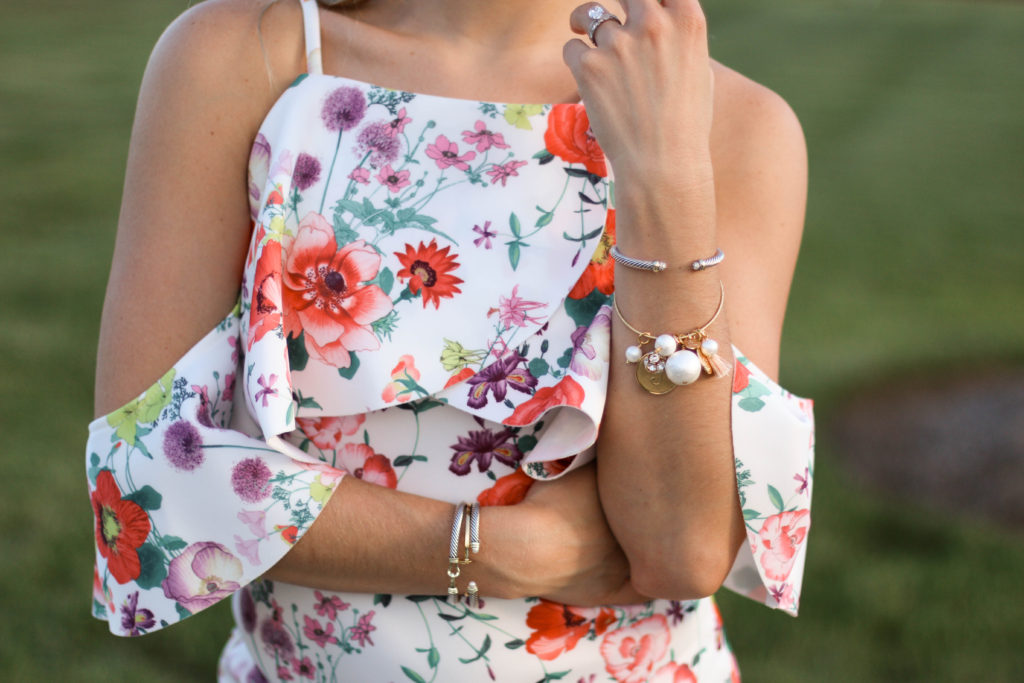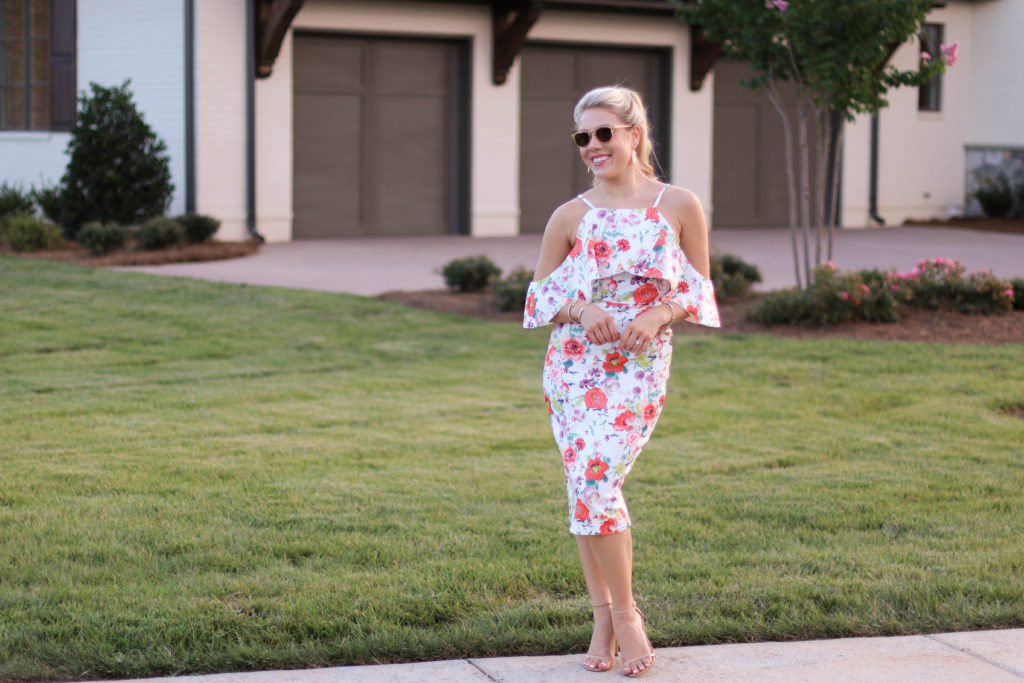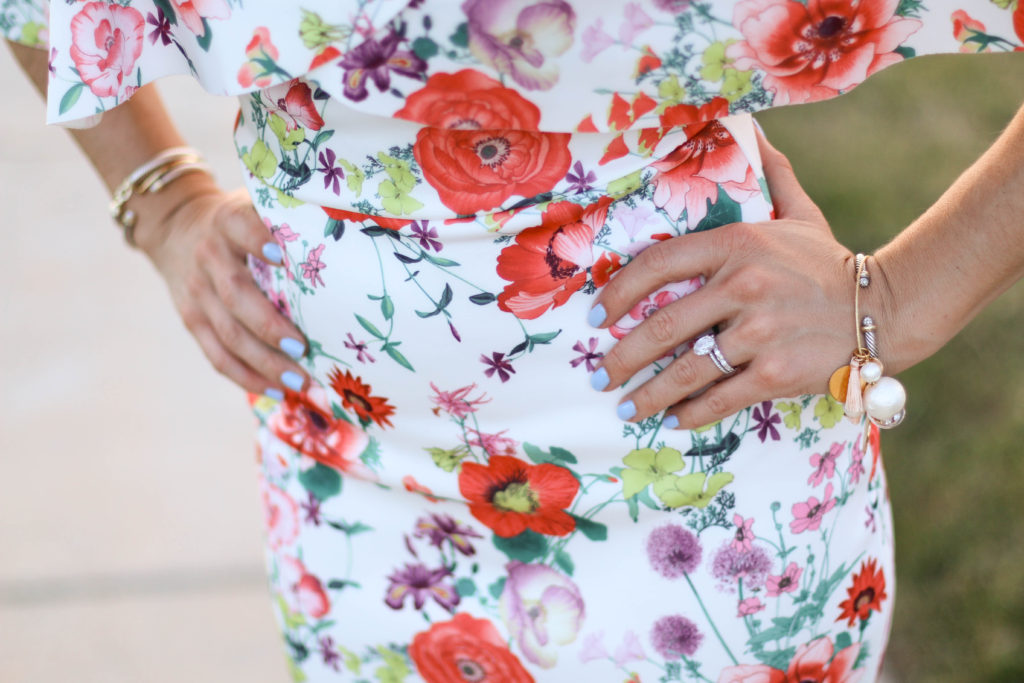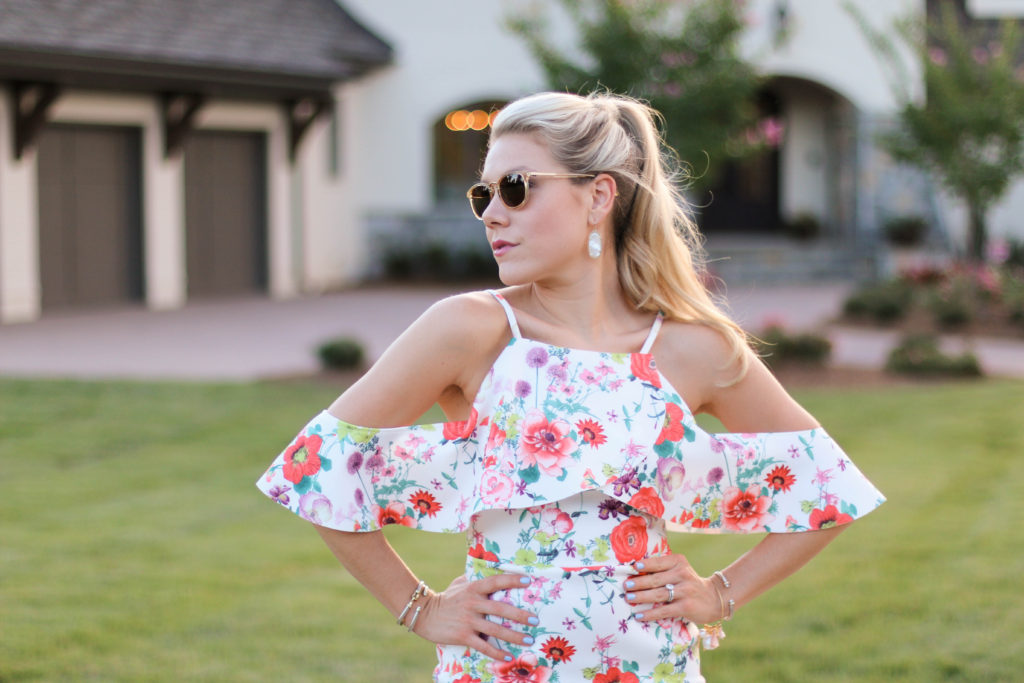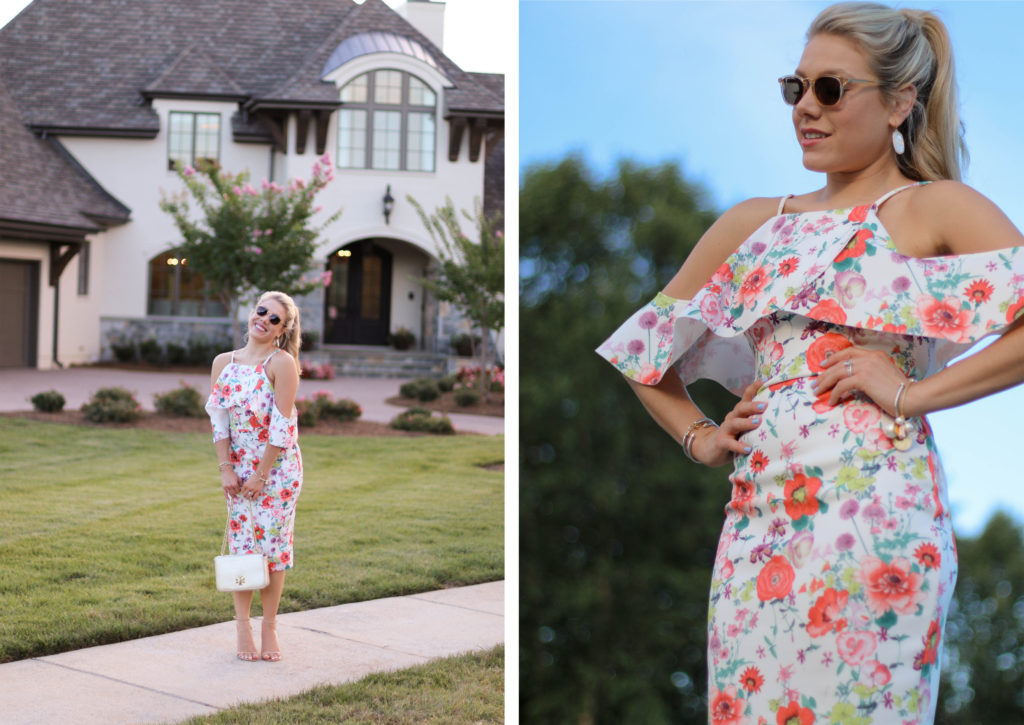 Outfit details:
Dress: ASOS (on sale) | Bag: Tory Burch (similar, Tory Burch) | Shoes: Stuart Weitzman | Sunnies: KREWE (Love, Self Portrait)
I honestly cannot believe it's almost September. I know I say this every new month but I have zero clue where all the time is going!  Thankfully, (to a certain degree) temperatures are still peaking and summer is still in full swing for a short time longer!
Growing up outside of Charlotte you would think I would be used to a little heat and humidity, but a trip to the mountains this past weekend has me thinking otherwise, because these scorching days have gotten to the best of me.  Give me a pool, a swimsuit, and a beach and I'm good to go, but these in-between days when the heat is so intense I find myself struggling to find a chic, comfortable look to wear.
While I crave cooler temperatures, and a change in season, I know as soon as the temperature significantly drops I am going to wish it were Summer again (can anyone else relate?).  So, to take advantage of these long summer days without melting in the sun, I had to call on a staple made for elevated temps: the off-the-shoulder dress. Clearly I'm a fan of this summertime silhouette if you've seen this post or this post — but it's because it's seriously too good, especially in the heat. With all the perks and lightness of an off-the-shoulder dress this dress is a spin off of the contemporary off-the-shoulder, and it's neoprene fabric is perfect for scorching temps. It's on sale too: $26!
On typical summer days I'll pair my outfit with a neutral sandal, a forever favorite shoe of mine. Stuart Weitzman for upscale, evenings out, and a pair of flats (beautiful for only $110) for a day at the off or running errands around town! As lightweight accessories to keep the simple and cool!
xx, Taylor-Rae
Click for details:

On a sidenote… I recently had a close friend of mine question how to navigate my website to find out details and links to pieces featured in my blog posts', as well as, on my social handles.  This peaked my curiosity; if someone whom I consider very close to me has problems finding shapable links, than maybe other readers do as well.  Therefore, I wanted to take the time to explain how to shop my site.  Any text highlighted in 'pink' is clickable, and will navigate you to the page or site described in the text linked.  Also, after each post I typically write out where each piece is from, linking it to the website or retailer where the item was purchased.  Furthermore, anytime you see an image or box featuring clothing, decor, and/ or accessories those a clickable as well, and will take you directly to the online retailers for product details!  If for any reason I fail to link an within the individual post, you can refer to my
'SHOP' page
, which can be found in my
navigation bar
at the top of my site, where I always link details featured in recent posts' on Style Souffle!  I hope this helps! 🙂