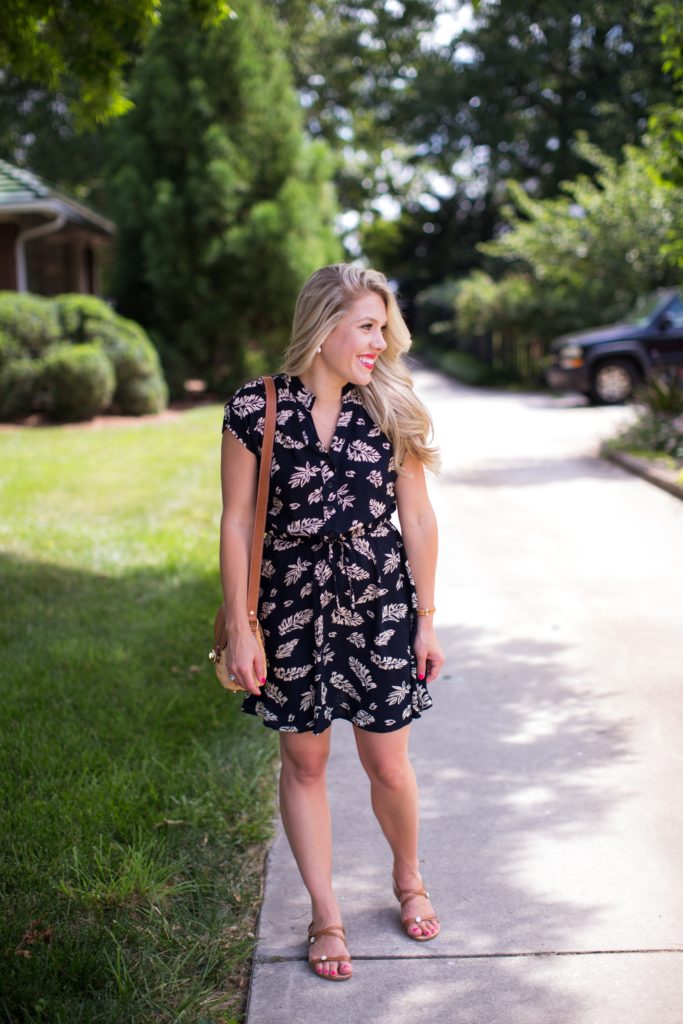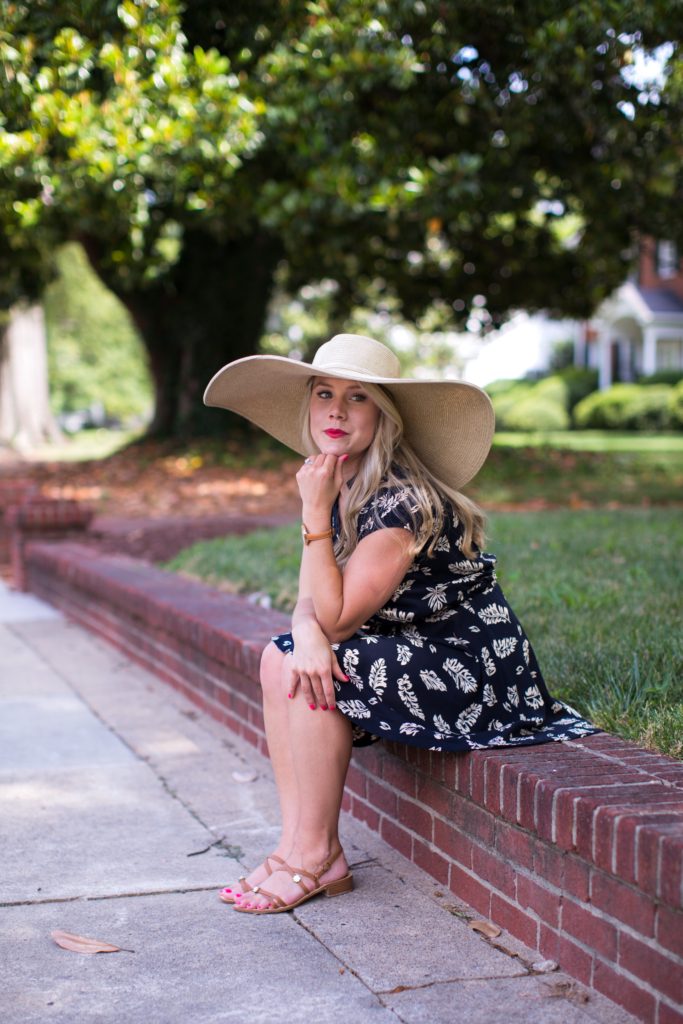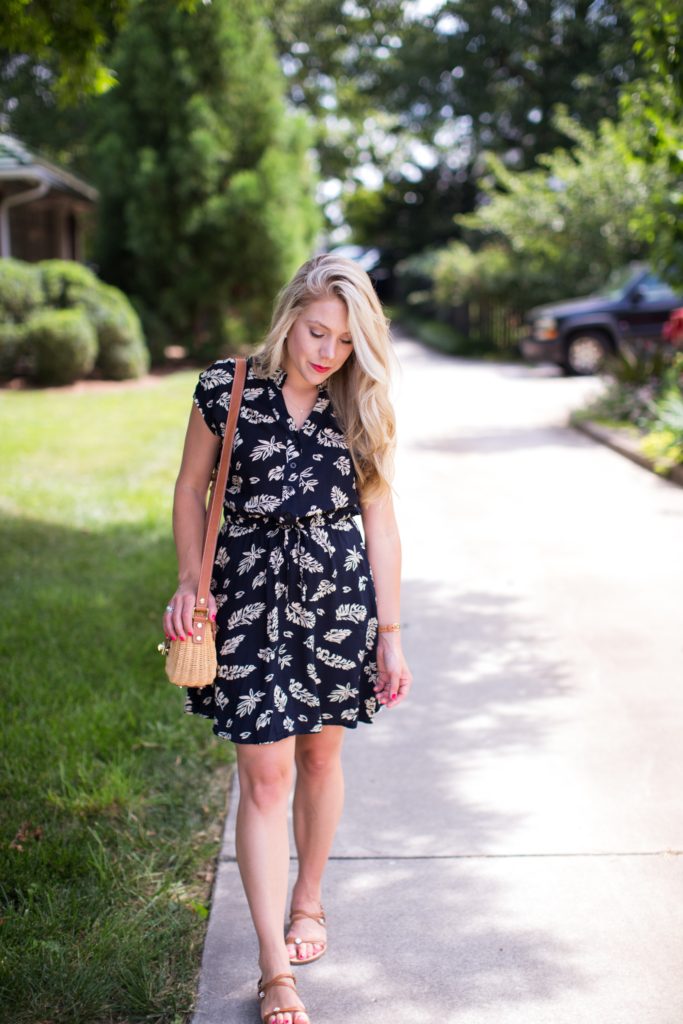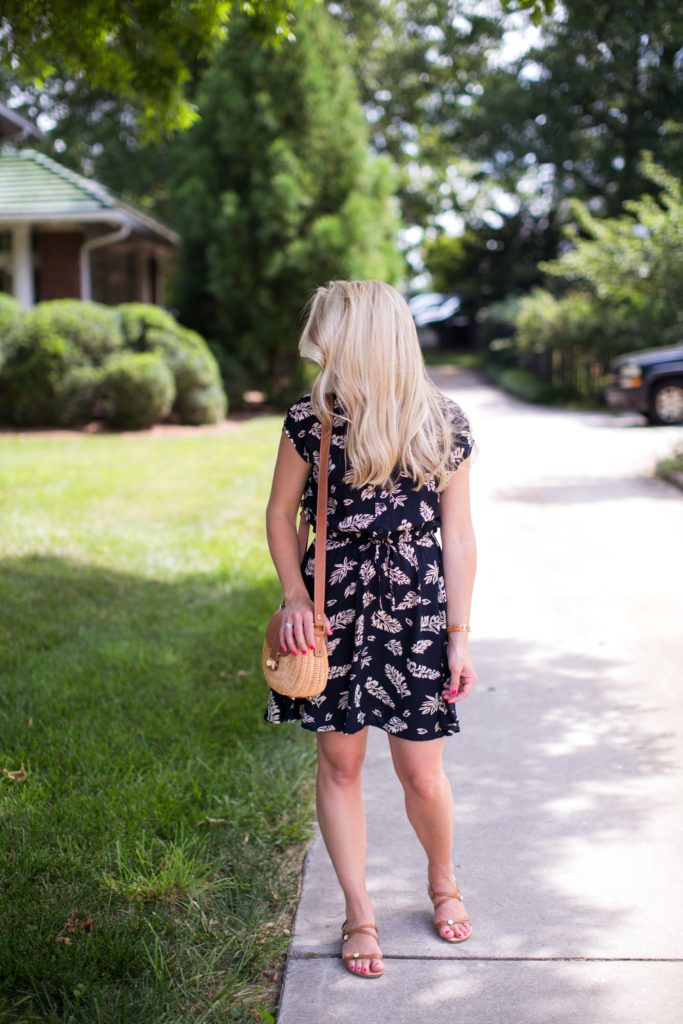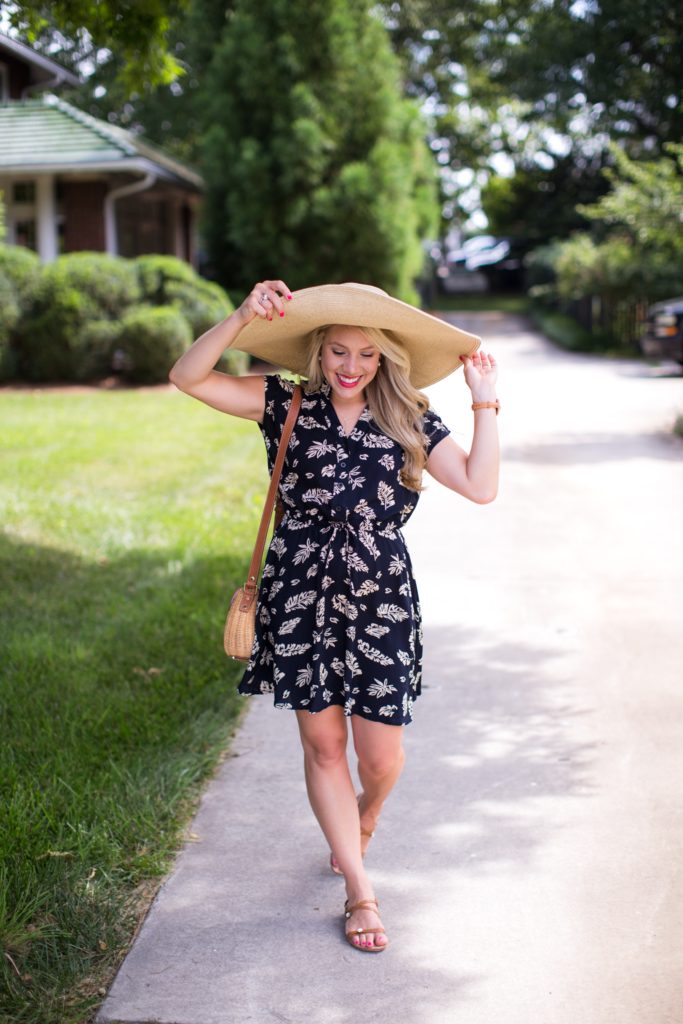 Dress: Goodnight Macaroon | Sandels: Purchased in Antigua (similar, Dolce Vita) | Hat: San Diego Hat Company (love, SDHC) | Bag: J. McLaughin | Watch: Michael Kors 
Unique, one of a kind pieces are few and far between.  You know, that go-to item in your wardrobe that everyone loves.  Usually, when I find these pieces they are either: 1) sold out, or 2) ridiculously over priced.  One of my best kept secrets is Goodnight Macaroon.  They always have an updated inventory of such unique, tasteful pieces for a fraction of department store prices.  They are on-trend, but in an understated approach.  Like, how adorable is this 'Hillary' Chambray Blouse?  Or, this 'Stewart' Black-and-White Stripped Dress?  I'm obsessed, and so much that I'm giving away my secret weapon! 🙂 Happy Shopping, friends!
Speaking of secret weapons, guess what time it is…. #NSALE!  Every year, I count down the days until it is time for Nordstrom's highly anticipated Anniversary Sale, running from Friday, July 22nd until Monday, August 8th.  What makes this sale so spectacular is that the new Fall arrivals for the store are available at a discount, but after the sale ends, everything increases back to their regular prices.  Another interesting aspect of Nordstrom's Anniversary Sale is that it grants its store cardholders access to the sale on Thursday, July 14th- a week before it opens up to the public!
If you don't hold either a debit or credit card with Nordstrom, I would highly recommend signing up for one now, so that you can purchase your favorite items before they sell out (and trust me, things sell out quickly!) I've also found that planning out which items you want to purchase ahead of time makes shopping the sale much less stressful, and makes it easier to ensure you're getting the items you want. In addition, I will be posting images and links here on the blog and on my ShopStyle page with my favorite items from this year's sale for your shopping convenience.
Oh, and accessories and makeup typically are the first things to go, so I will be sharing all of my favorite items first, so that you don't miss out on the opportunity!
xx, Taylor-Rae