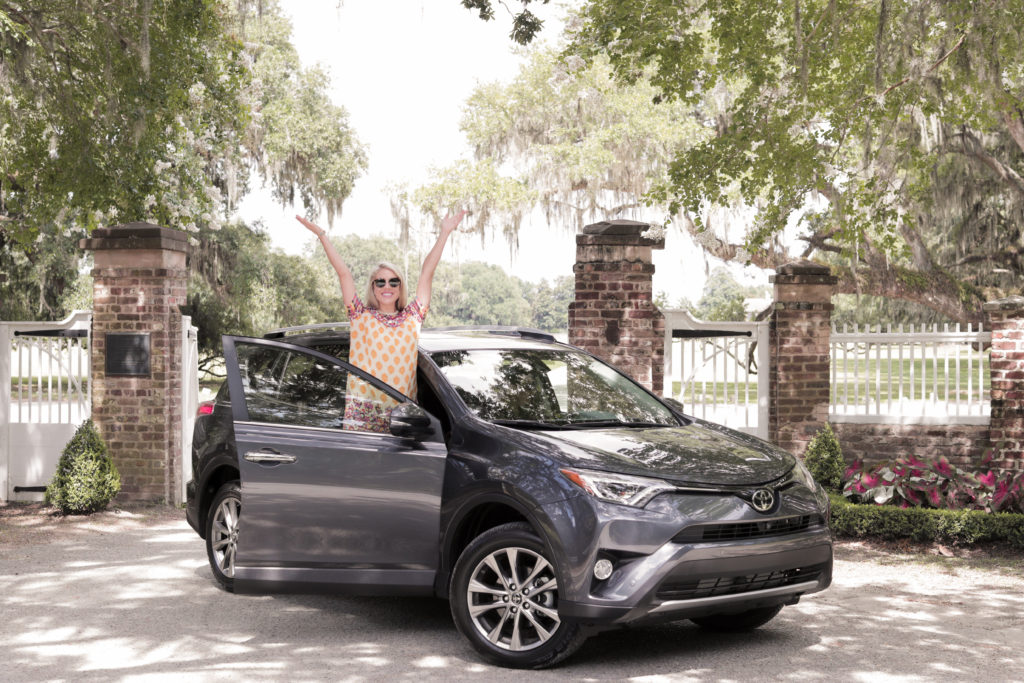 Location: Middleton Place, Charleston, South Carolina | Photography: Garrett Price
Outfit Details:
Dress: Anthropologie | Shoes: Stuart Weitzman | Necklace: AGJ | Sunnies: Tory Burch
Oh Charleston, where do I begin? The past few days have been an absolute whirlwind in the best way possible. Being here, as it always does, feels like home. There is a sense of comfort and calmness that the familiarity of Southern hospitality brings. As quickly as we arrived to our quaint little suite at Belmond's Charleston Place, we were off exploring new territory in our Toyota RAV4. Our first stop was Middleton Place, a former rice plantation, where we strolled the beautiful riverside botanical gardens, visited the stable yards, and enjoyed collard greens and fried pickle BLT's at the property's restaurant. Characteristic of southern summers, a thunderstorm would ultimately send us on our way, and boy do I appreciate having our Toyota RAV4 to get us back to the city safely.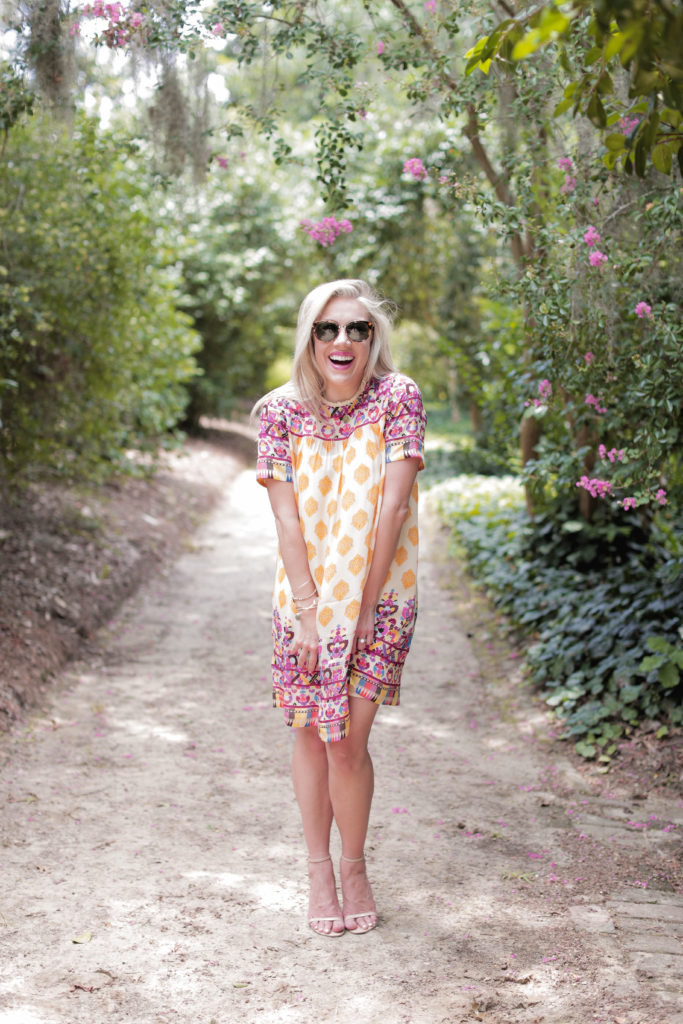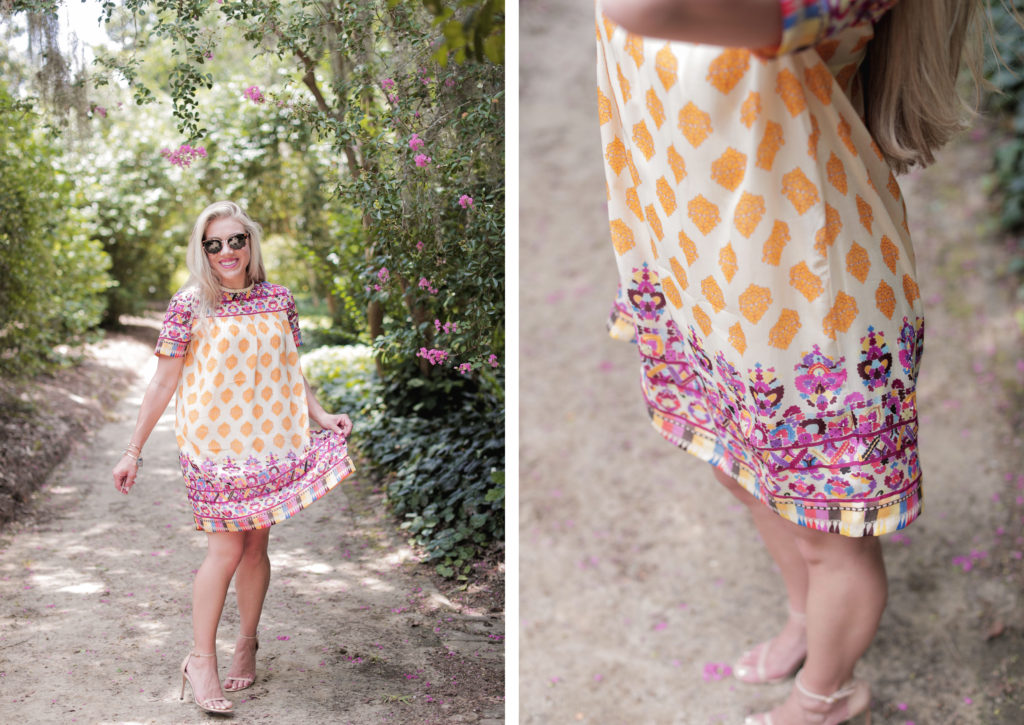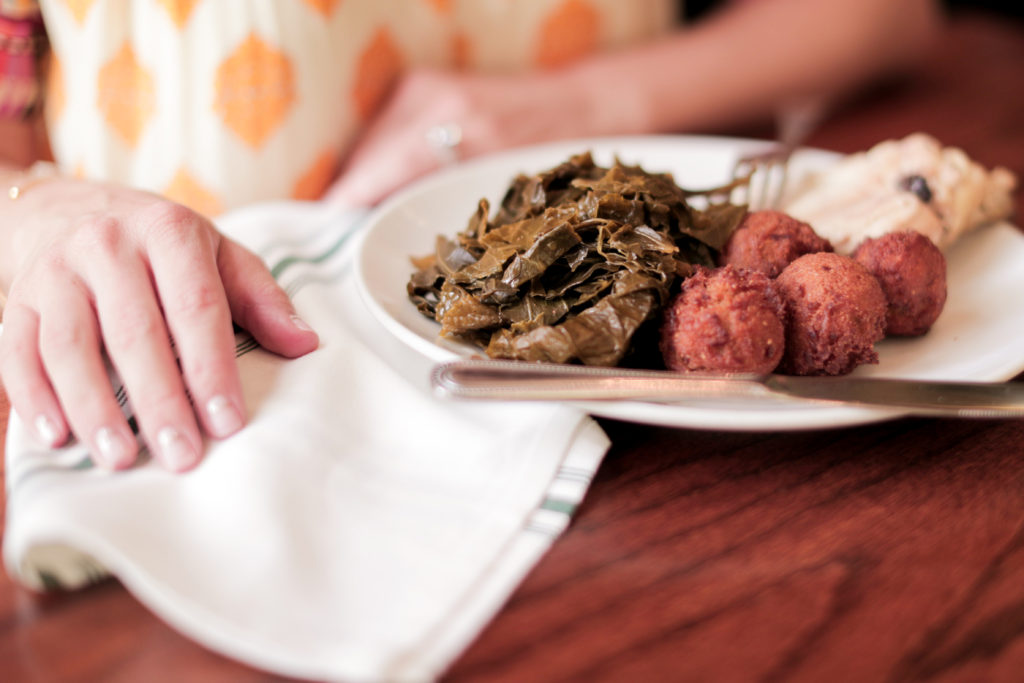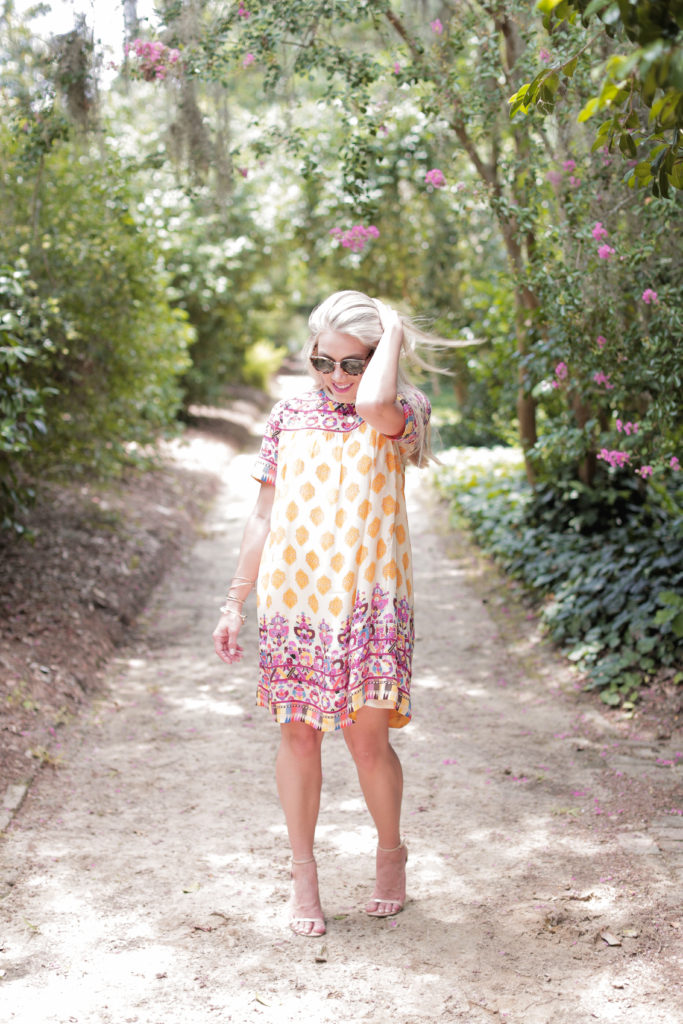 After leaving Middleton Place, and before heading back to the hotel, we had a few errands to run on King Street. For those of you unfamiliar with the city, it is easily one of Charleston's busiest streets. Between the high traffic and flooding that often comes along with Charleston's thunderstorms, parking can often be difficult to say the least. However, our limited edition of the RAV4 offered front and rear parking sonar, which almost seemed like magic to someone like me that drives an older vehicle. Another feature that made navigating our way around King Street possible was the new Bird's Eye View Camera that projects a panoramic, 360 degree view of the vehicle's surroundings. Especially in Charleston, with so many people walking and riding bikes along the sidewalks and in the streets, it was comforting to know that the car offered technology to keep everyone safe.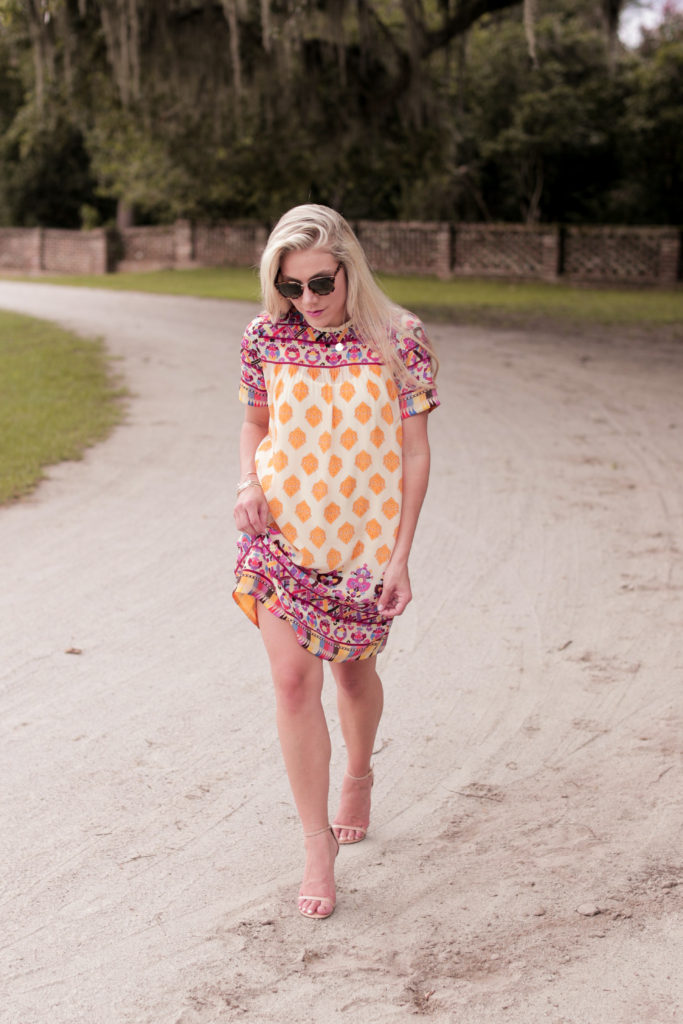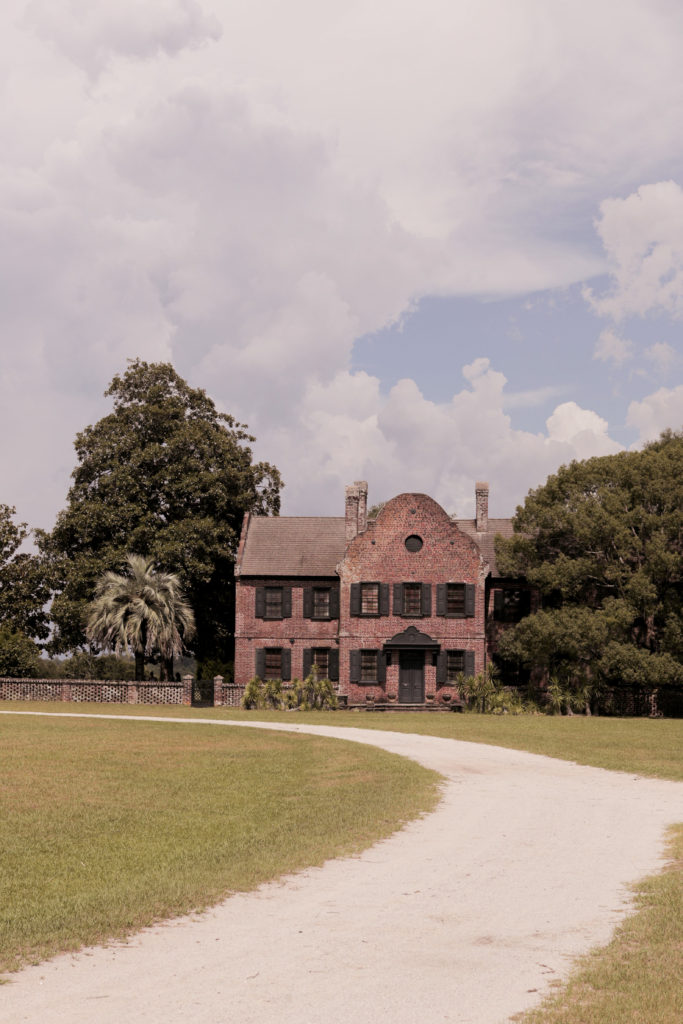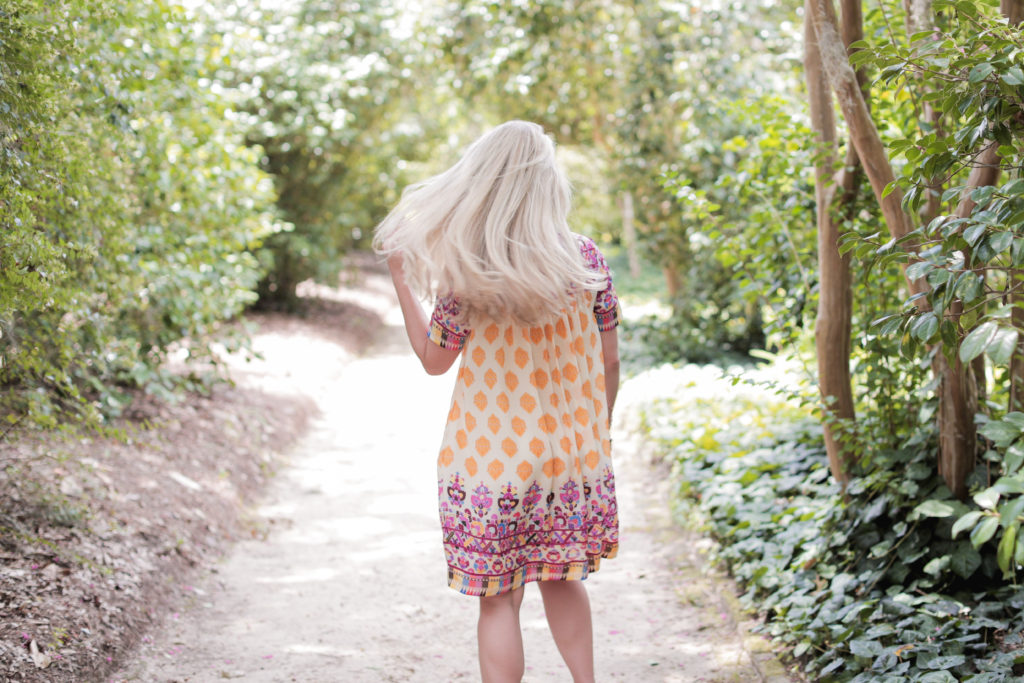 To brave the Charleston heat, I chose to wear my Caltha Swing Dress from Anthropologie. When I purchased this dress it was one of very few left, and immediately sold out online. Luckily, it's back in stock. It's such a fabulous dress, and if you decide to purchase it I would encourage you size up. I'm wearing an XS, and I typically wear a S-M.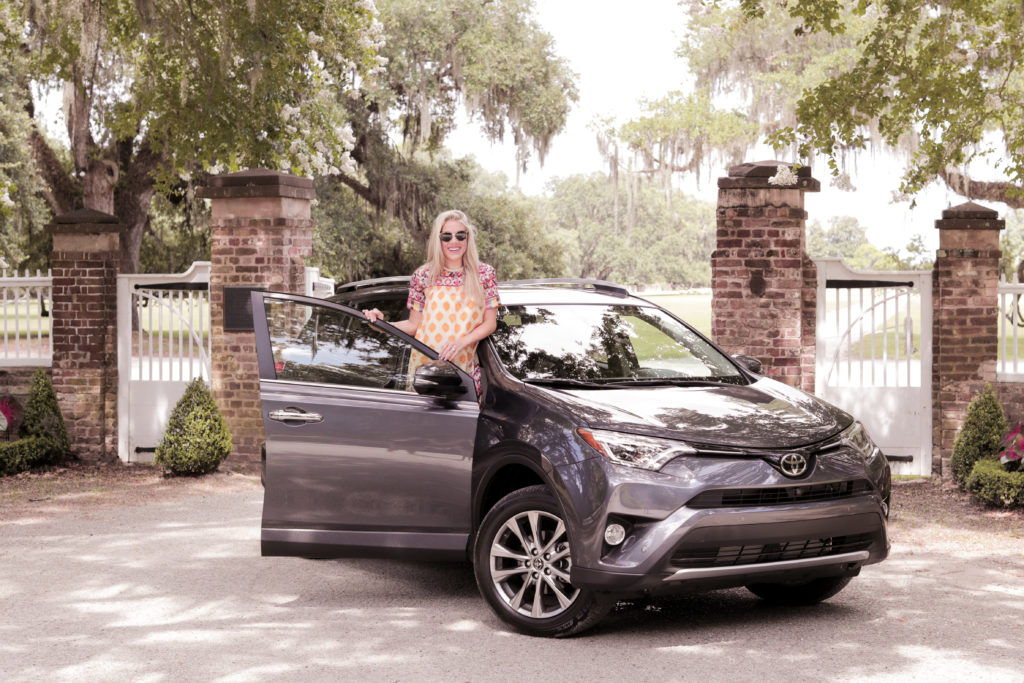 Our evening would end at The Restoration Hotel's rooftop restaurant, where we had the most amazing dinner and watched the sun set on the holy city. Speaking of bird eye views, the panoramic view from the hotel was incredibly romantic and a great way to wrap up the first part of our adventure. And, it's just day one…
xx, Taylor-Rae
This post is sponsored by Southeast Toyota via 22squared; however, all opinions are my own.