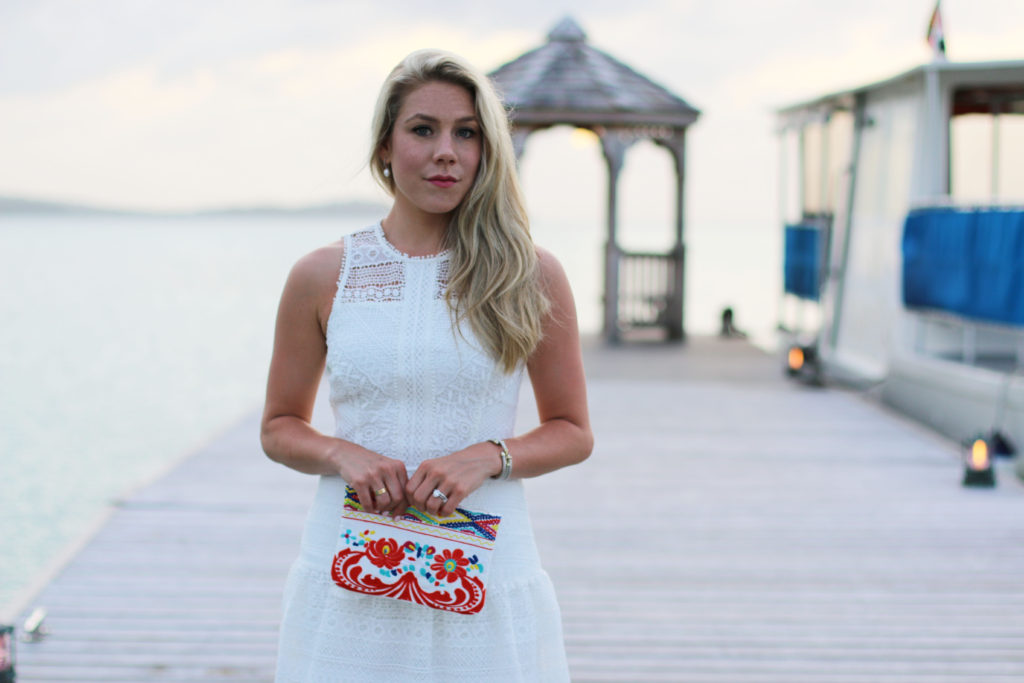 Dress: Parker NY c/o Shop Luna | Clutch: c/o Shop Luna | Shoes: Tory Burch
Hi friends!  I'm MARRIED, happy and tan.  Being married is cool and all.. but TAN?!  That's exciting (I'm naturally the color of the dress I'm wearing in today's post).  Seriously, could life get any better?  The past two weeks have been nothing short of amazing, as I became Mrs. Taylor-Rae Drake (pinch me) and honeymooned with my husband on the island of Antigua.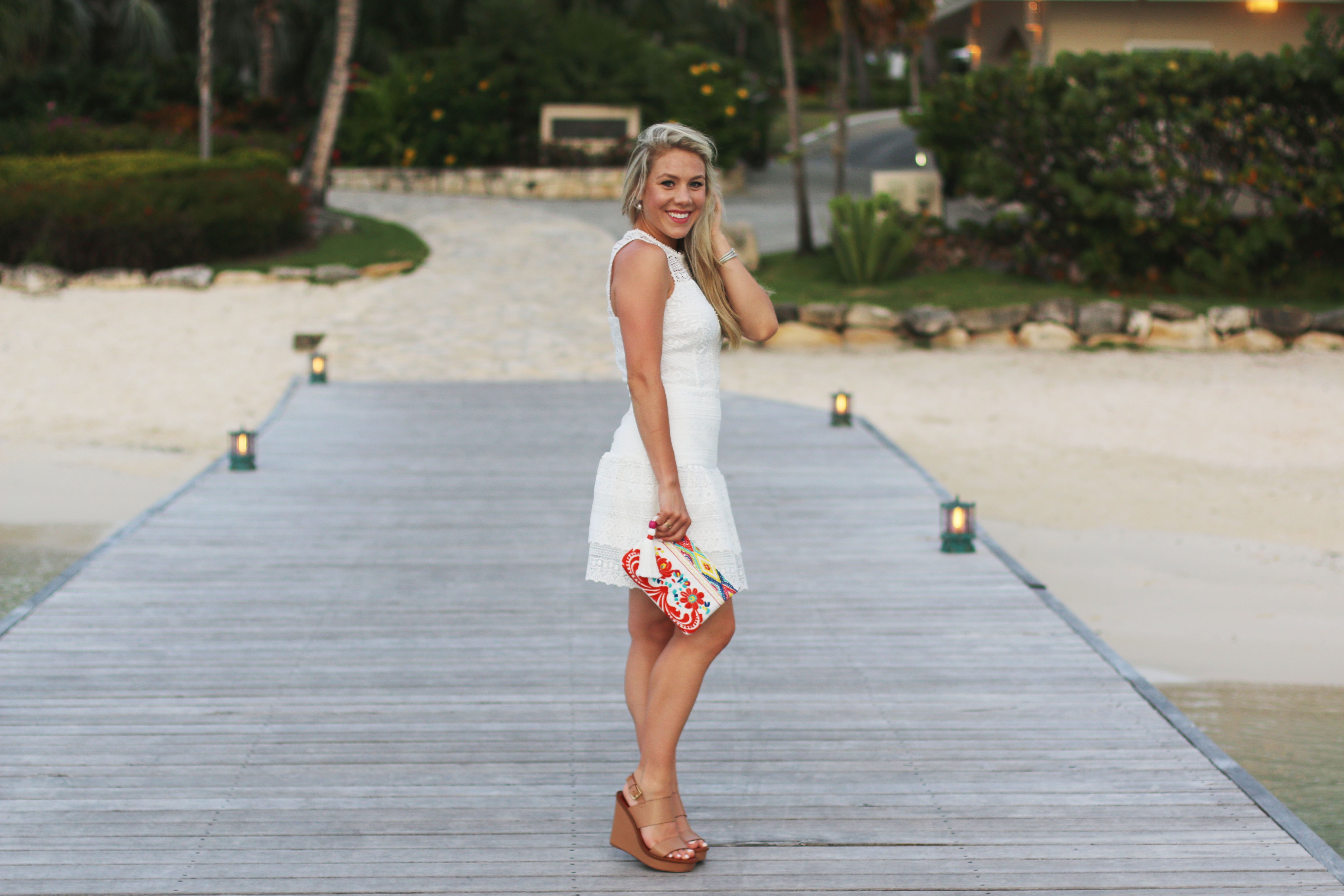 Our honeymoon began the moment we were whisked away in the back of vintage Rolls-Royce to The Ballantyne Hotel & Lodge, where my mom had secretly arranged for us to spend our first night as husband and wife.  Once there, the bellman, who had anticipated our arrival, immediately escorted us to a suite adorned with rose petals, champagne, chocolate covered strawberries and an unexpected gift in a not-so-little blue box, from Allison, who had coordinated our rehearsal dinner there the night before.  Once in the suite, I vaguely remember Justin and I just standing there holding hands in complete silence, he in his tuxedo and I in my wedding gown, processing all that had taken place within the last 48 hours.  It was a whirlwind; it was a complete dream.  We had never felt more loved nor special in our lives, as we had just spent the most unforgettable two days with those we love most.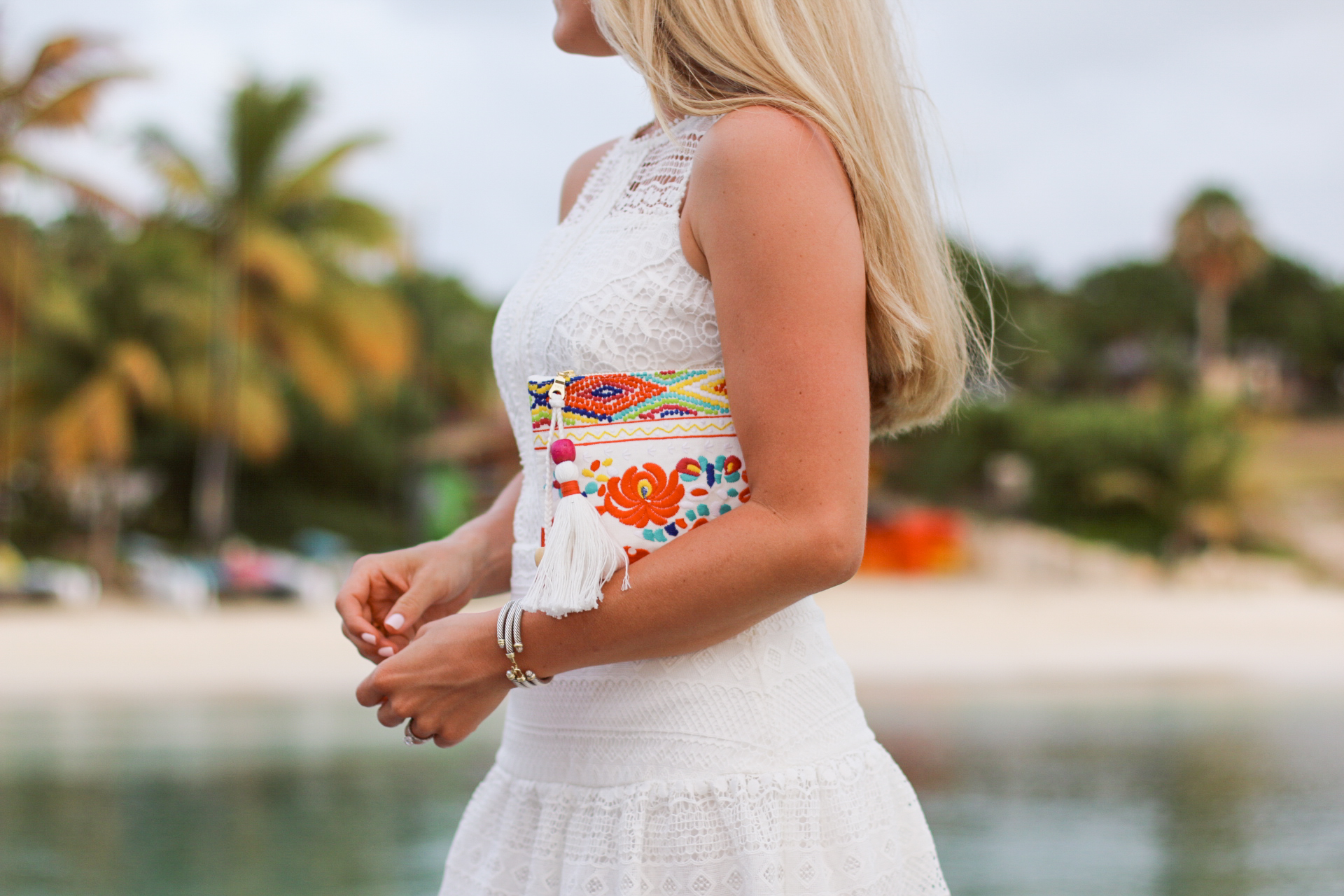 The next morning we were awakened by a 4:00AM courtesy call…. 🙂  And, running on adrenaline from the night before we were headed to Charlotte Douglas to catch a 6:00AM flight to Antigua.  We were beyond tired, but you would never know.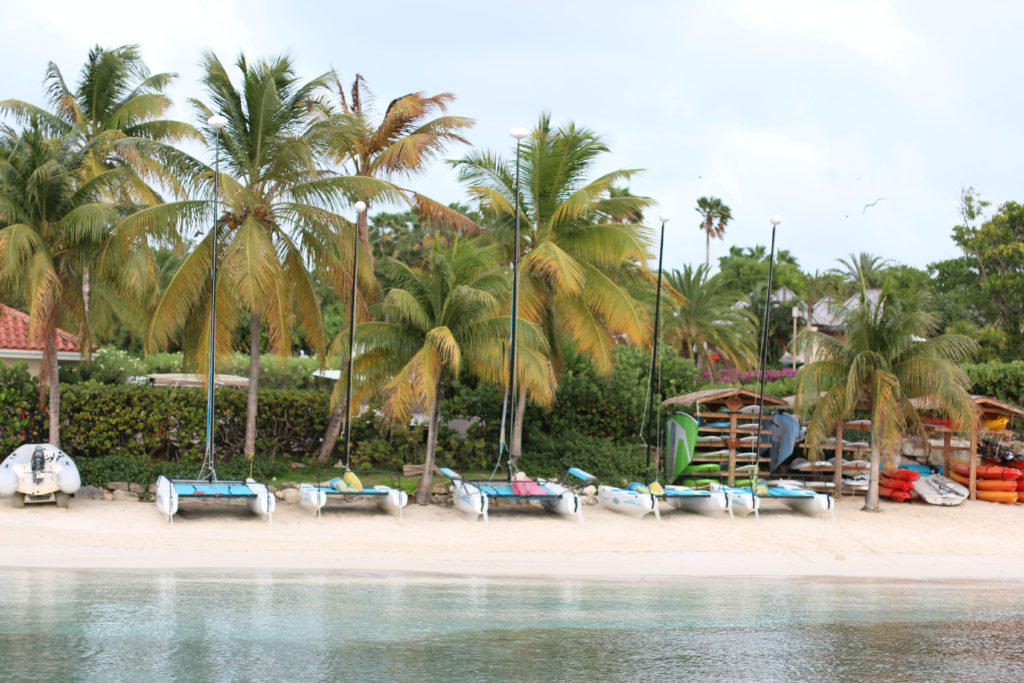 During our time in Antigua we stayed at two properties, Jumby Bay and Hermitage Bay, which were very different from one another thus offering completely different experiences.  Unlike the tropical rainforest where we ended our trip,  Jumby Bay welcomed us with endless white sand beaches and turquoise waters.  After checking into our beautiful villa, we slipped into our swimsuits and soaked up the last bit of sun before heading back to get ready for dinner.  We made sure to each pack a white outfit for the special "white night" dinner that is held every Sunday night on the beach by the waters edge complete with the Geminates Steel Orchestra playing nearby.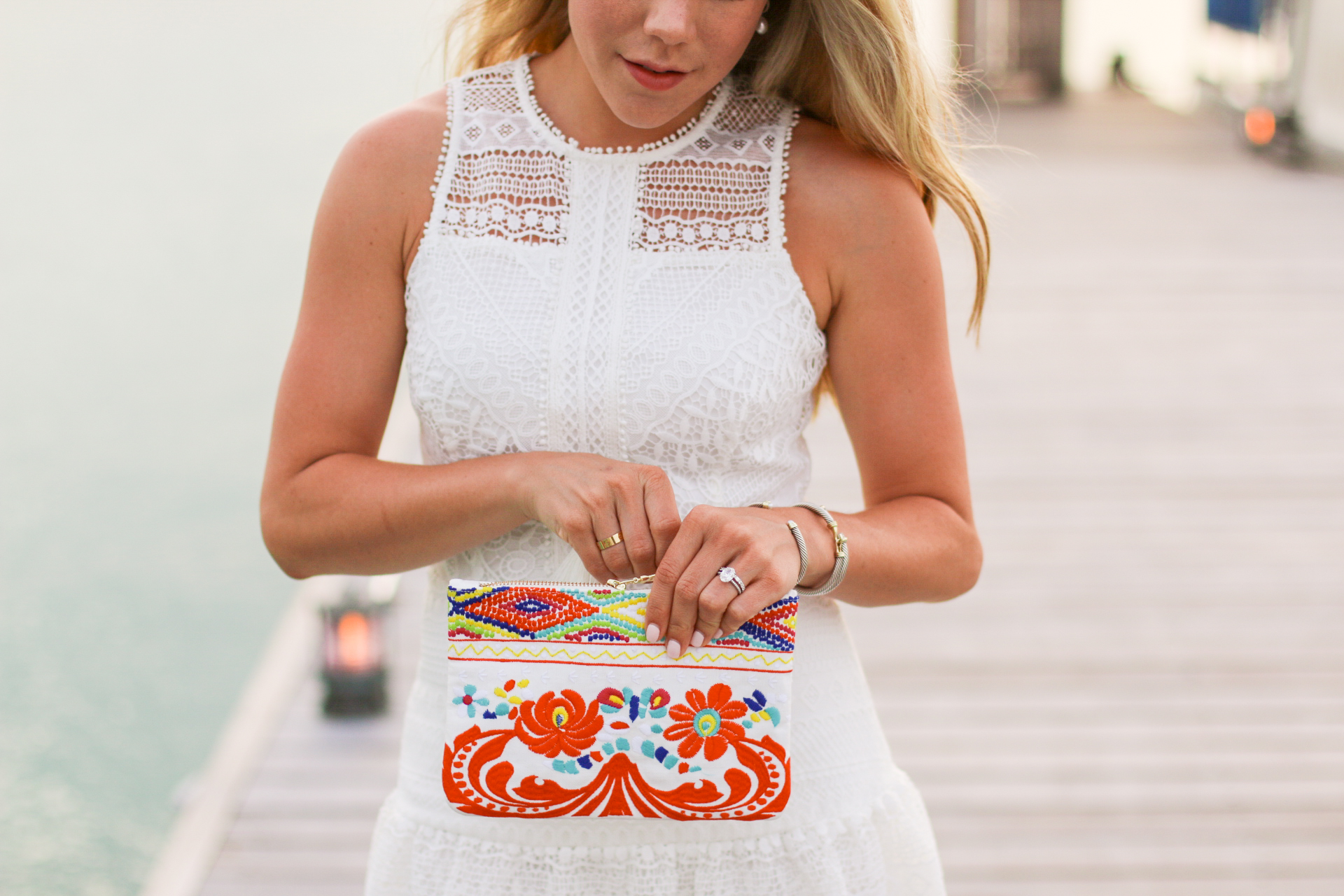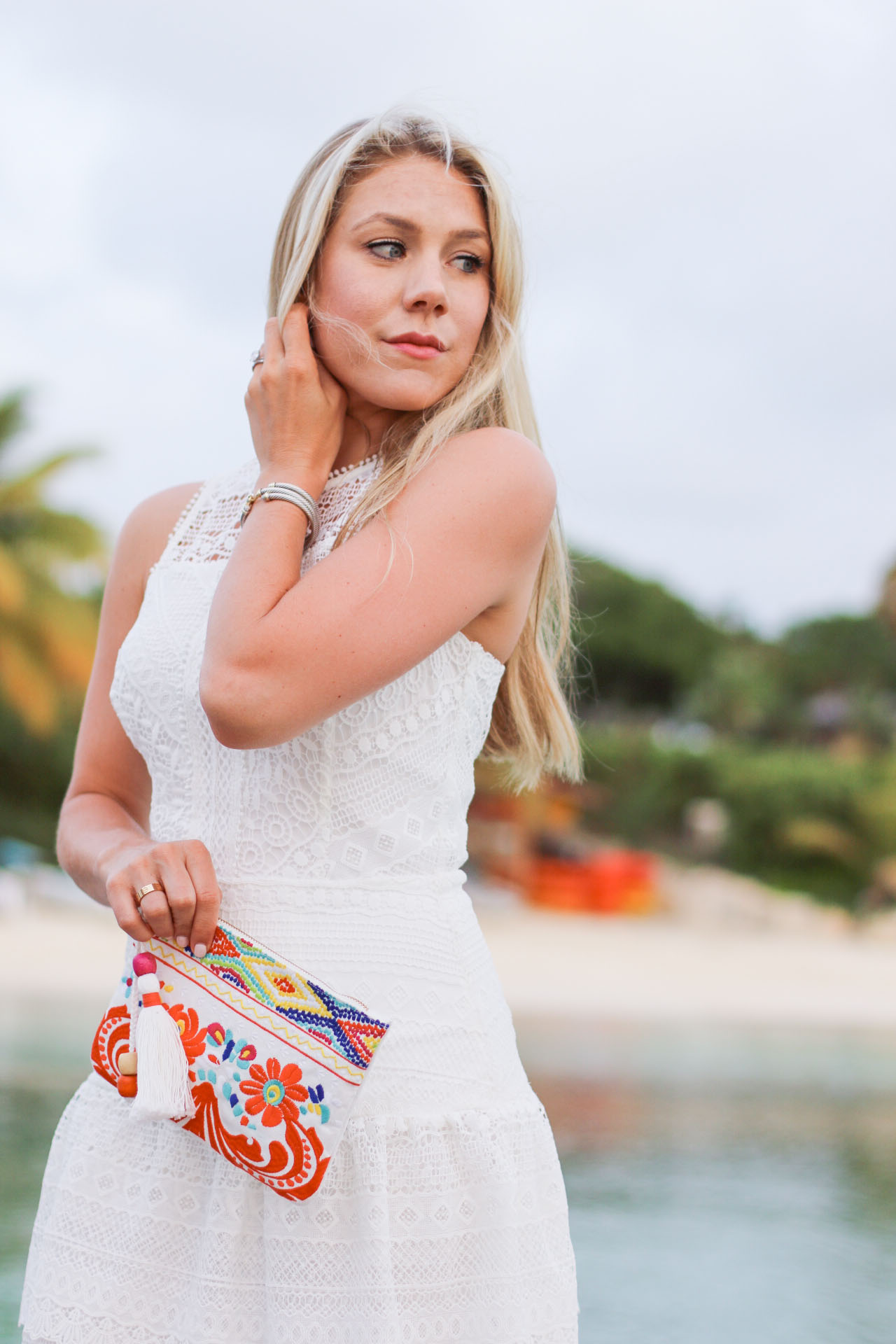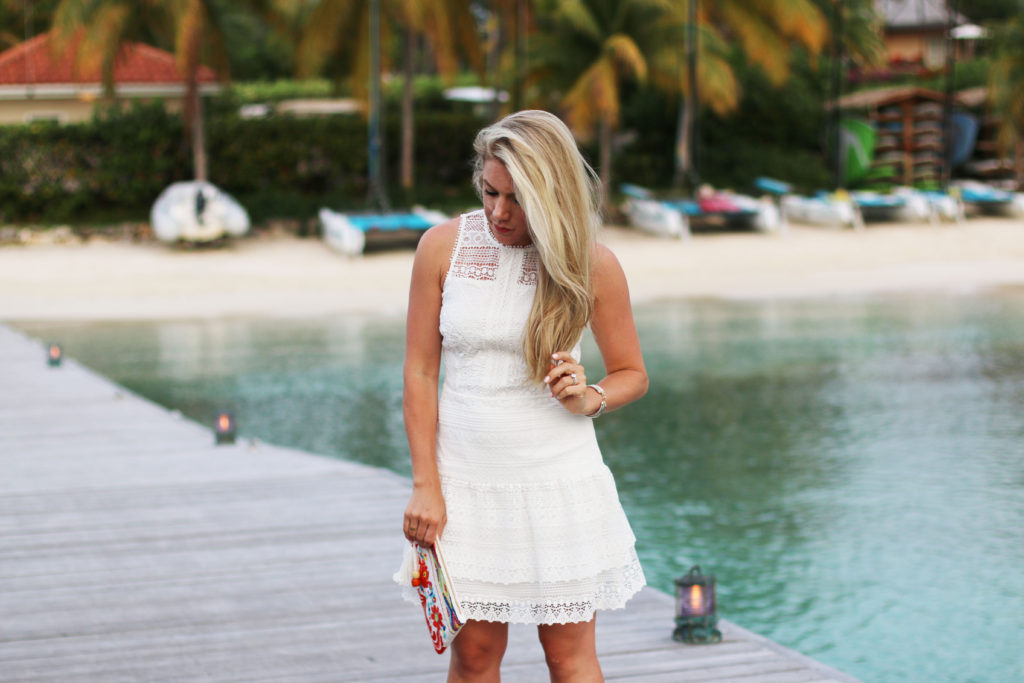 I'll be sharing more of our trip throughout the coming weeks, as well as, reviews on the different properties we stayed at during our time in Antigua.  Our travels were arranged by Laura (laura@smartflyer.com) at SmartFlyer, and I'm excited to finally share with everyone how we met – you'll never believe it – and how much she helped Justin and I put together the honeymoon of our dreams.
xx, T
Shop details below: