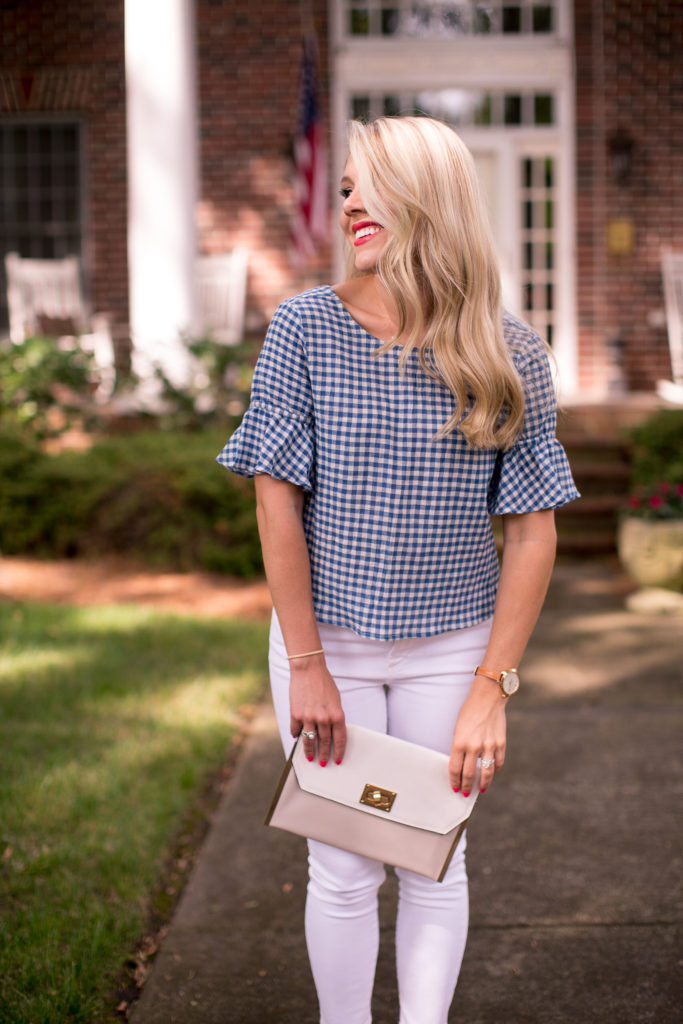 Top: Goodnight Macaroon | Denim: Citizen of Humanity | Bag: JMcLaughlin | Wedges: Tory Burch | Lips: M.A.C.
It's that time of year again.  When families come together in their red, white and blue – a combination I will never grow tired of wearing.  Growing up, the 4th of July was one of my favorite holidays.  Our family would travel to Ocean Isle Beach (OIB :)) for the week to play in the sand, each yummy food, and watch fireworks at the pier.  This year my husband and I have several trips planned weeks after the 4th, so we decided to stay in Charlotte to celebrate with close friends.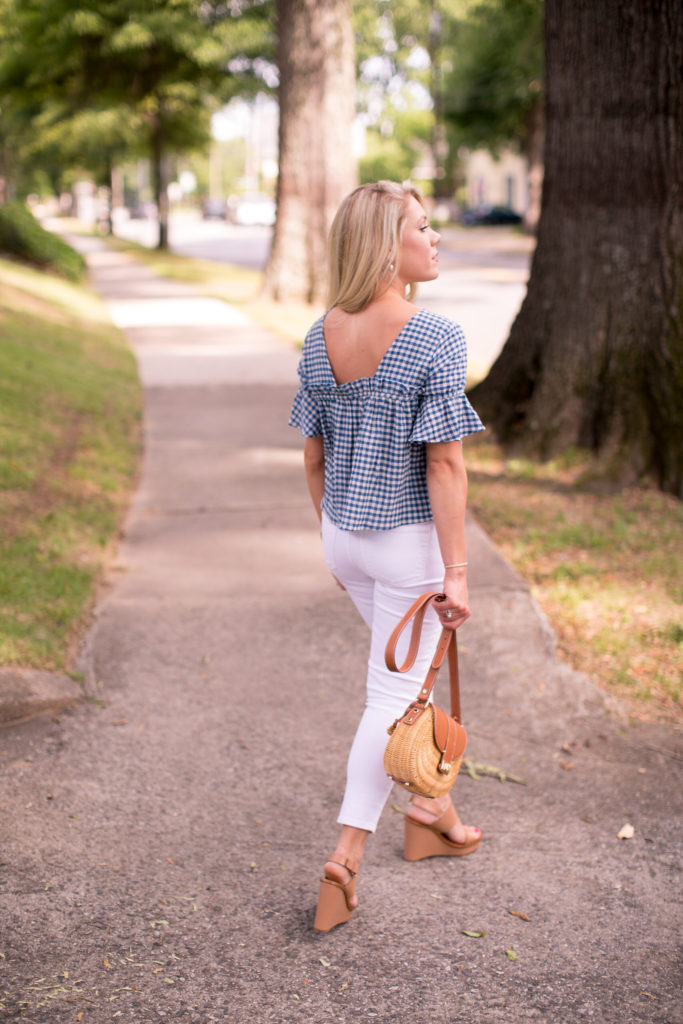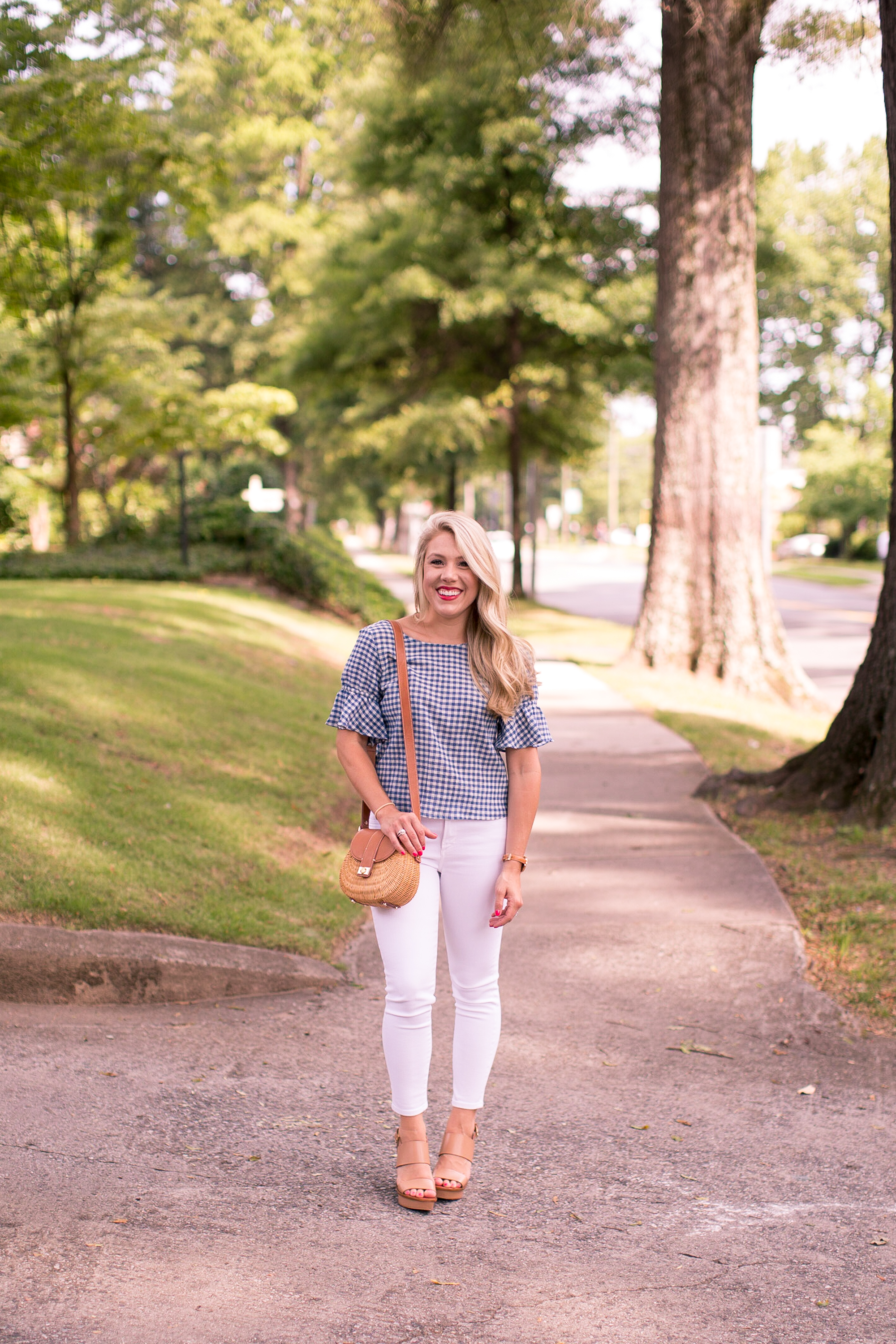 Gingham and stripes have always been a staple in my wardrobe, especially in the summer months.  They're classic prints that I know will receive a lot of millage and can also be used to create of a variety of outfits.  This blue & white gingham top from Goodnight Macaroon is one of my all time favorite tops, and not to mention perfect for the 4th of July.  Everything from the ruffled details lining the back to the bell-shapped sleeves are uber feminine and sweet.  The top also offers a plunging backline that is unlike any other piece in my wardrobe. If you purchase this top today you can receive 30% OFF using promo code: 4JULYLOVEGM at www.goodnightmacaroon.com!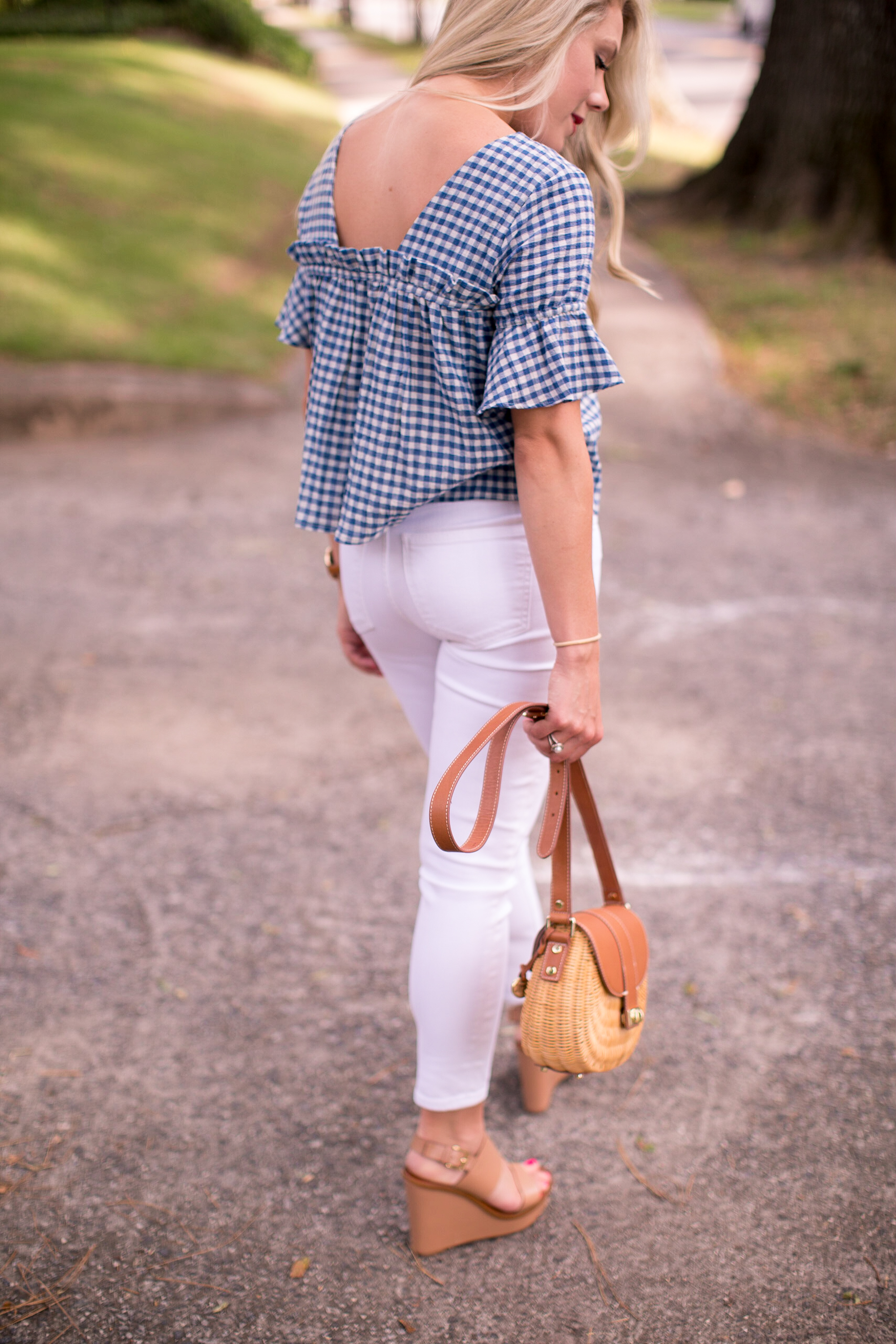 I've been a big fan of Citizen of Humanity jeans for a long time, ever since purchasing my first pair a few years ago from Luna Boutique.  Out of all the denim I own, they seem to keep their structure the longest and I find myself reaching for these white crop denim pants from CofH at least once a week.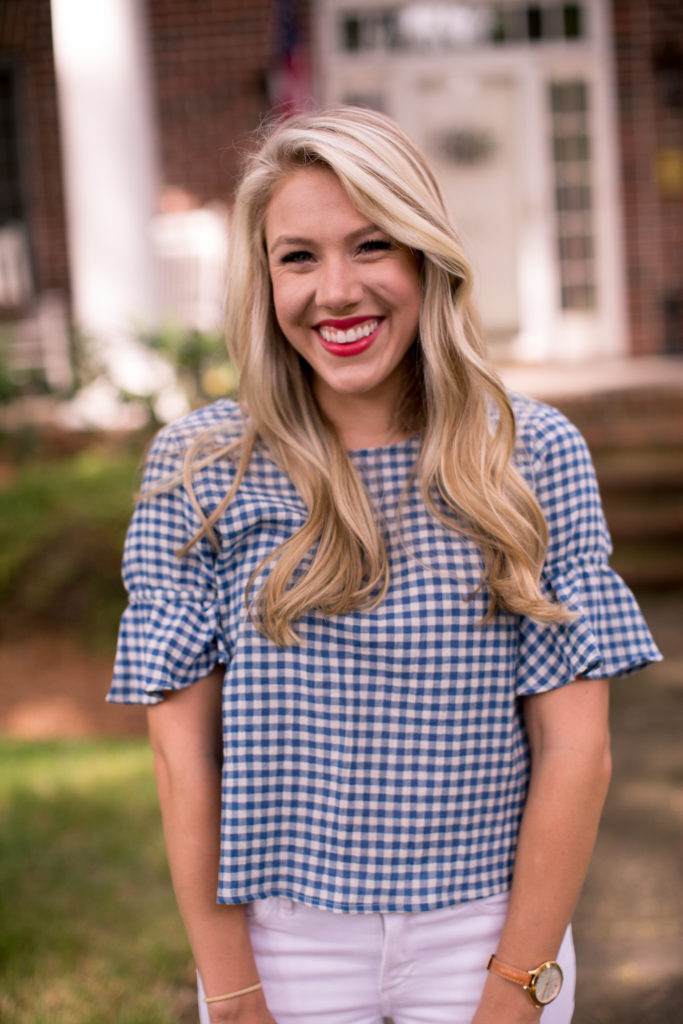 For years, I was on the prowl for a picnic basket handbag. I could never find one that I liked that wasn't outrageously priced.  That is until I hosted a J.McLaughlin event earlier in the year, where I discovered this J.McLaughlin cross-body!  It was made for this gingham top!
Another way to accessorize your look is with a bold red lip. I love a pops of red details – in fact, there are so many red accessories on my wish list.  It's a color that's in style all year long!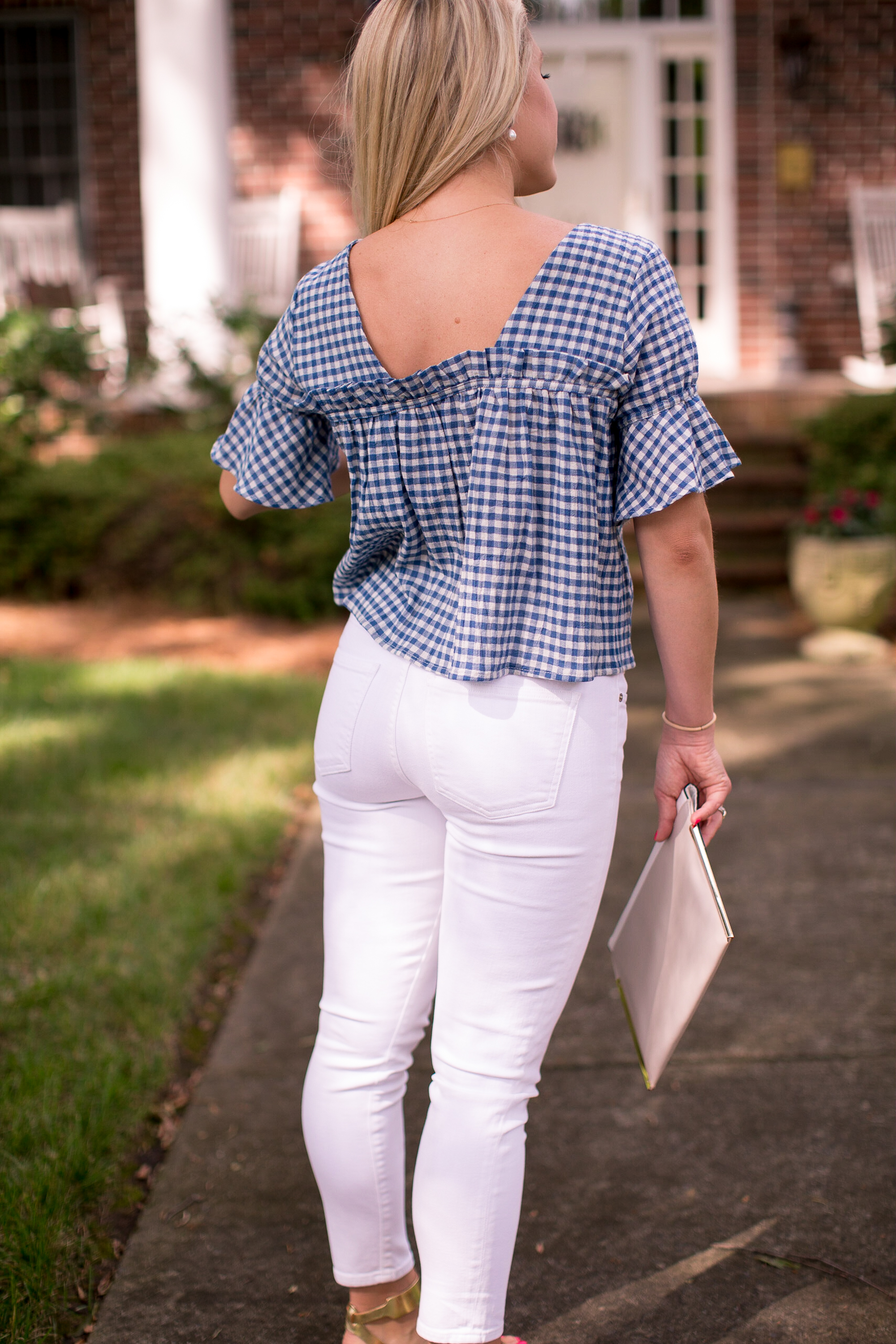 Navy & white with the occasional red lip is a classic combination that needs no season, but it's always fun to show your patriotism on or around Independence Day!
xx, Taylor-Rae
Click images below for details: