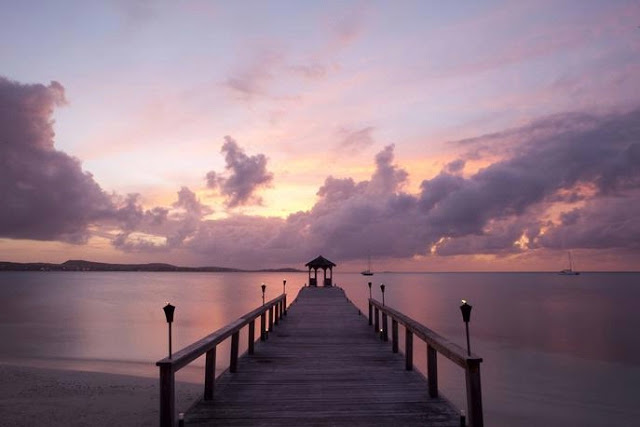 Oh, how I've looked forward to typing this post!  Wedding planning was enjoyable for the most part, but there were, of course, moments of stress and anxiety.  During those moments, I would eagerly anticipate my honeymoon with Justin, and the endless white sand beaches and turquoise waters that would be reality once we were wed.
As most of you know, we spent our honeymoon on the island of Antigua. I have so much I want to share from this trip and I am busting at the seams to spill all of the details with you!  But first, I want to explain why we chose Antigua, as well as how we went about booking our trip.
Here's What I Packed:
How We Decided Where To Honeymoon
When we initially began considering our options we both agreed on somewhere topical and warm — both Justin and I love to be in the sun, by the pool and on the beach.  We spent hours each day planning our wedding and wanted a honeymoon (that special, one on one time) to be hassle free.  Finally, we wanted to leave for our honeymoon immediately following our wedding and, assuming we would be tired, we knew it would be best if it were not too-too far away… nothing more than a half-day's travel time anyway.  We had considered far out places, like Bora Bora and the Almafi Coast, early on in our engagement, but we feared the travel would be too ambitious (and too expensive) immediately following our wedding.
After hours of researching different islands in the Caribbean, we loved the idea of Antigua.  It was the perfect location for our 8 day, 7 night vacation-of-a-lifetime.  To be honest, it wasn't that hard of a decision… I mean look at the water.
Accomodations
Early on in our search we discovered two resorts that left a lasting impression and thus largely influenced our overall decision to honeymoon in Antigua: Jumby Bay and Hermitage Bay.  They were both highly ranked as top Caribbean properties on Travel + Leisure and Condé Nast Traveler's 2015 Travel Guide.  However, few things in life are as good as they are broadcast to be, so before making any concrete decisions I turned to Instagram and social media to see the most recent (tagged) images of the two properties.  Has anyone ever done this?  Needless to say, the pictures exceeded all expectations.  The water was as turquoise as any doctored image I had seen on the internet.
It was during my search sesh that I stumbled upon the Instagram handle of Laura with Laura Crafton Custom Vacation's.  My comment on her photo sparked a conversation that lead to an email followed by a phone call.  Laura, who had recently traveled to the two properties on the island, is a travel advisor for Smartflyer, one of the country's premier travel agencies.  When it came time to secure reservations for our honeymoon, I shared with Justin all that I had learned during my phone call with Laura, and how she suggested splitting our time between the two resorts on the island, as they would offer completely difference experiences (and they did).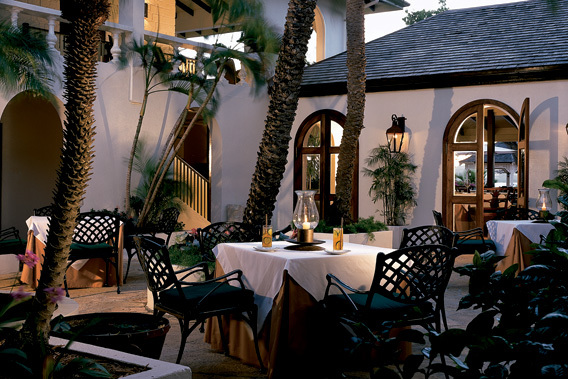 Smartflyer was monumental in helping us plan the honeymoon of our dreams.  We were relieved to know that we could trust someone to handle the details of our honeymoon, so that we could focus our attention on planning our wedding.  Had I not decided to search social media that afternoon, I would have never met Laura, nor worked with her colleagues at Smartflyer to plan what was an unforgettable week in paradise.
On Friday I'll be sharing more on our experience at Jumby Bay, so you'll have to check back to read about our time there and the friends as a result failed plans.
xx, Taylor-Rae
*This post is no way sponsored. I just wanted to highlight the works of someone that made what could have been a difficult experience extremely easys for myself and my (now) husband!