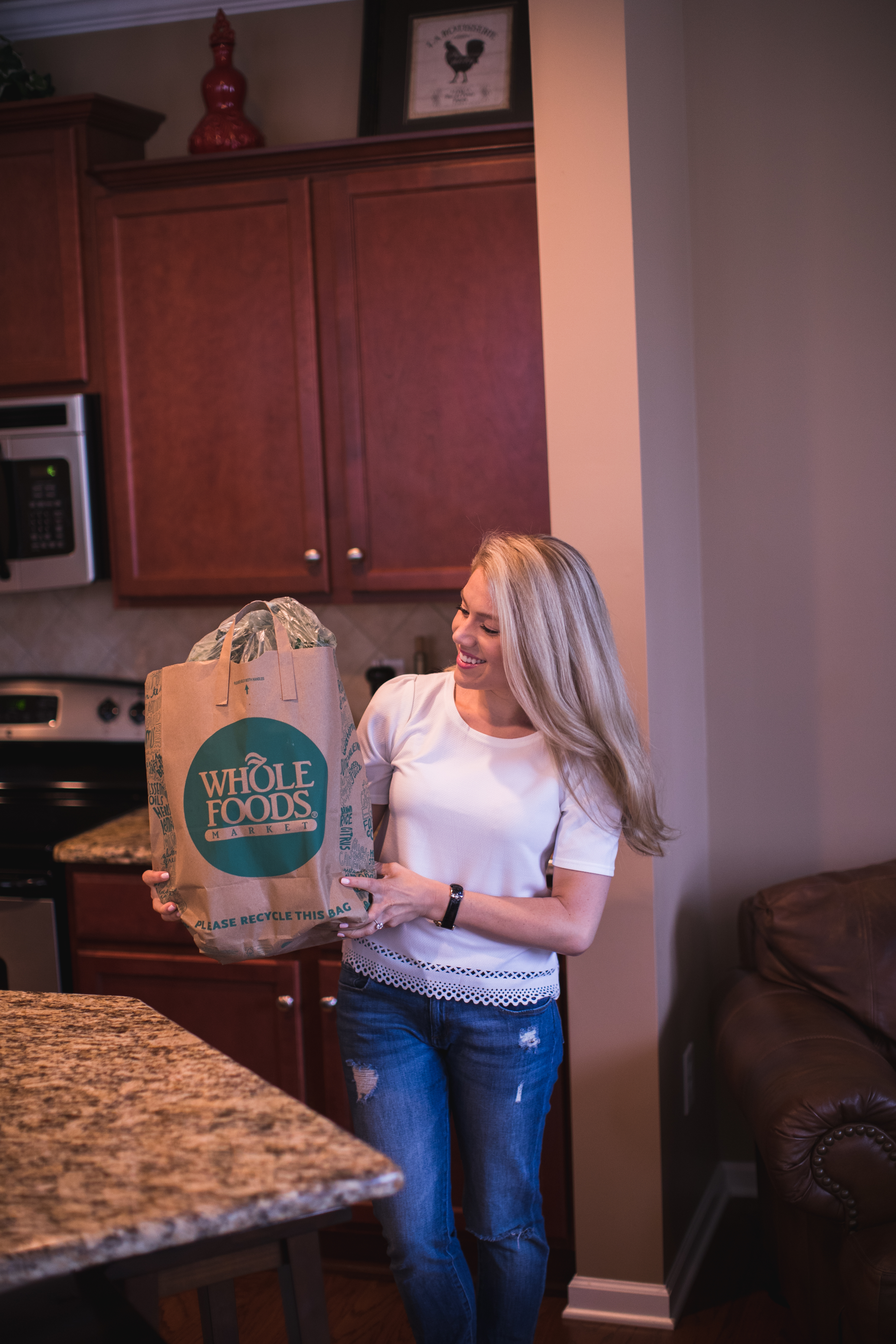 Top: Goodnight Macaroon | Bottoms: DL Denim 1961 | Watch: Michelle (face/ band)
Over the past few months my schedule has been extremely hectic with balancing my career and planning a wedding.  While I love clean eating and preparing home cooked meals, finding the time to grocery shop has been a bit of a struggle.  When I learned of Instacart, a grocery delivery service, I was eager to try it out – especially considering that they deliver fresh food in as little as an hour from some of my favorite grocery stores like: Whole Foods, Publix, and Harris Teeter.  The process is as easy as three little steps:
Order Fresh Groceries Online.
Schedule the Delivery.
Have your order delivered to your doorstep.
To sign up is easy, and requires no upfront costs or membership fees.  Also, there is no minimum requirement for deliveries, which means you can essentially have lunch catered to your office or ingredients delivered to your doorstep just in time for dinner.  One of my initial concerns was having someone else hand select my produce for me, as I am very particular when it comes to my bananas, berries, and all things green!  However, I found comfort in knowing that in the checkout menu there is an option to add notes to any item you put in your cart meaning that, like me, you can specify how you too like your bananas to be a slight shade of green.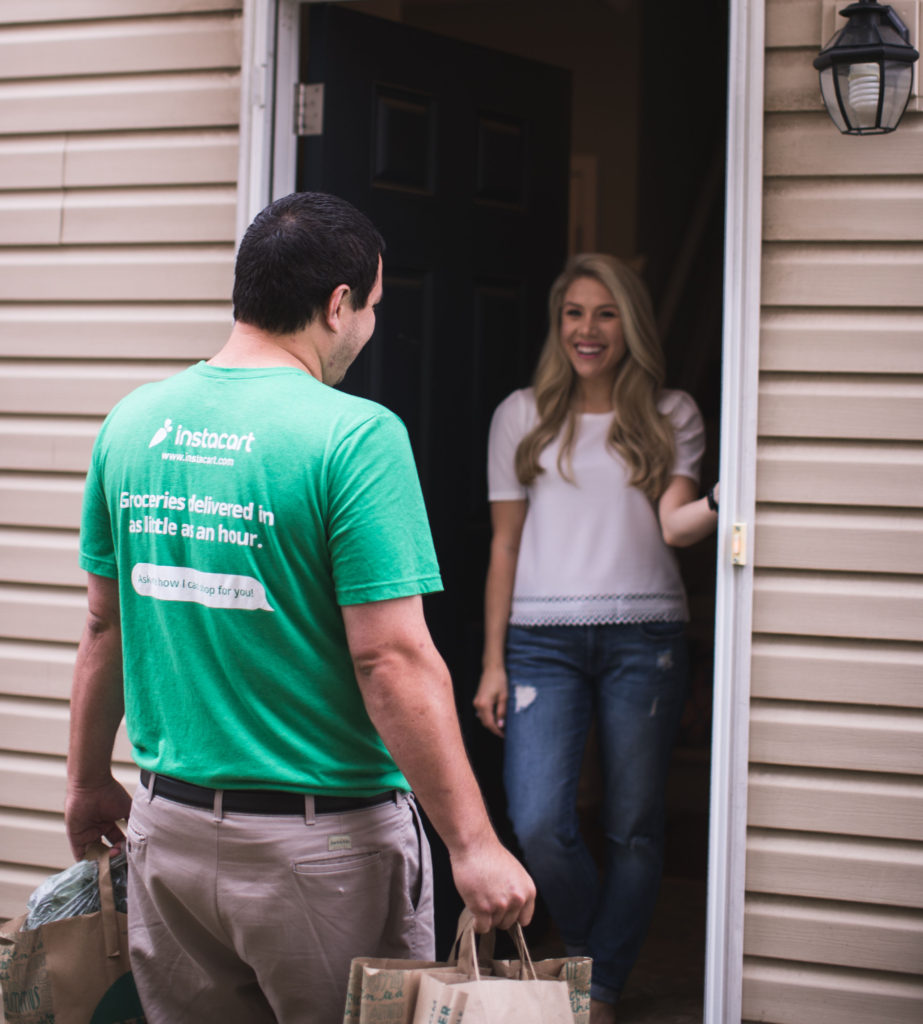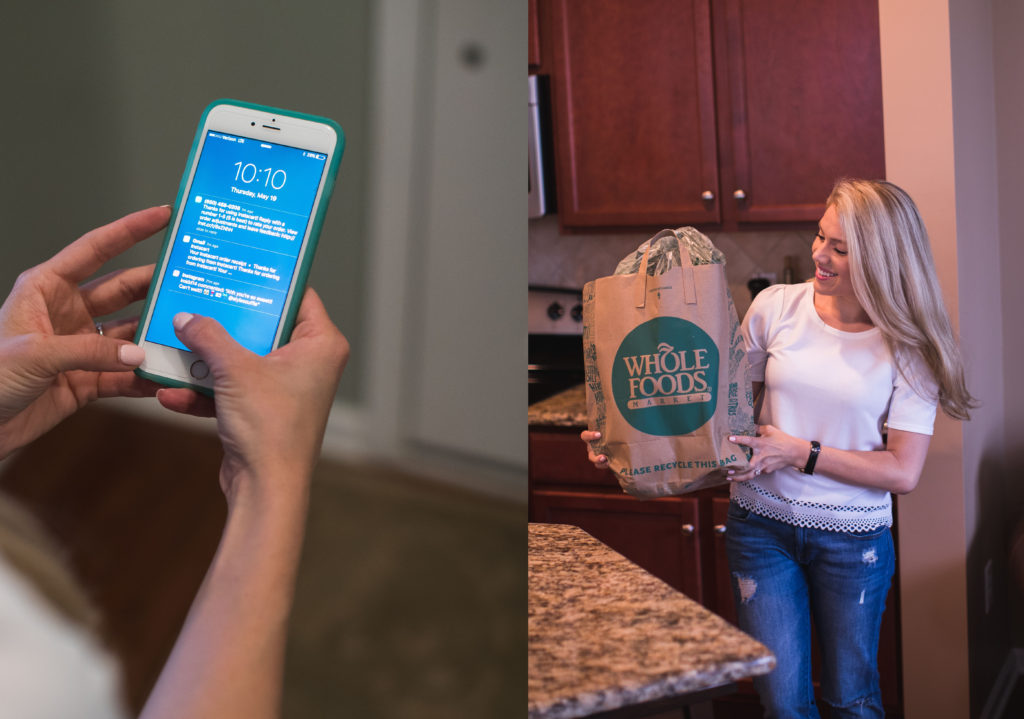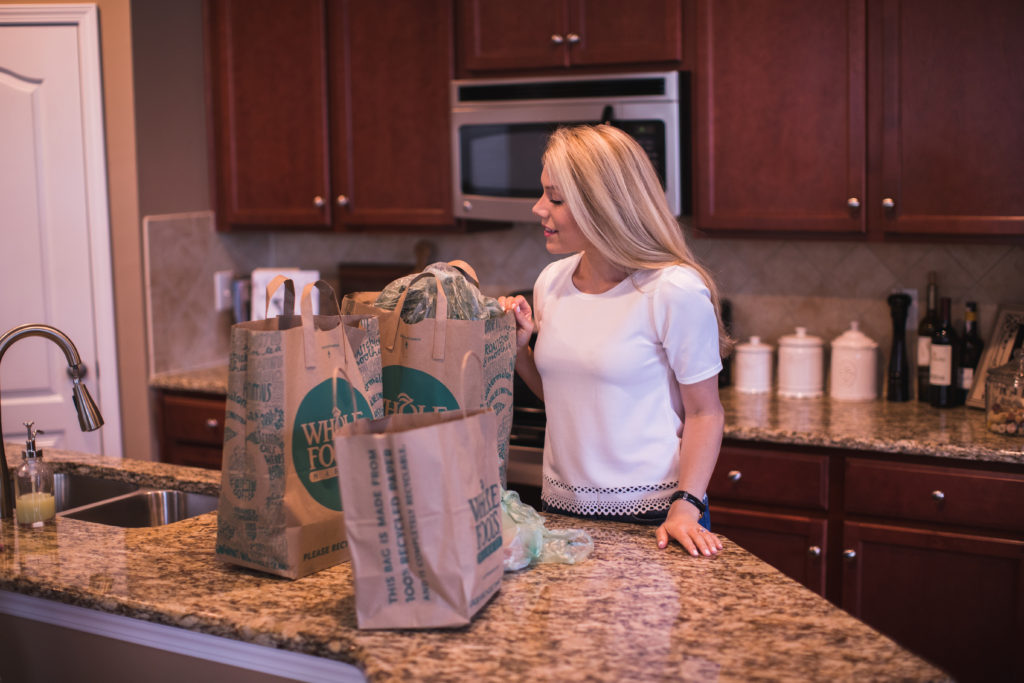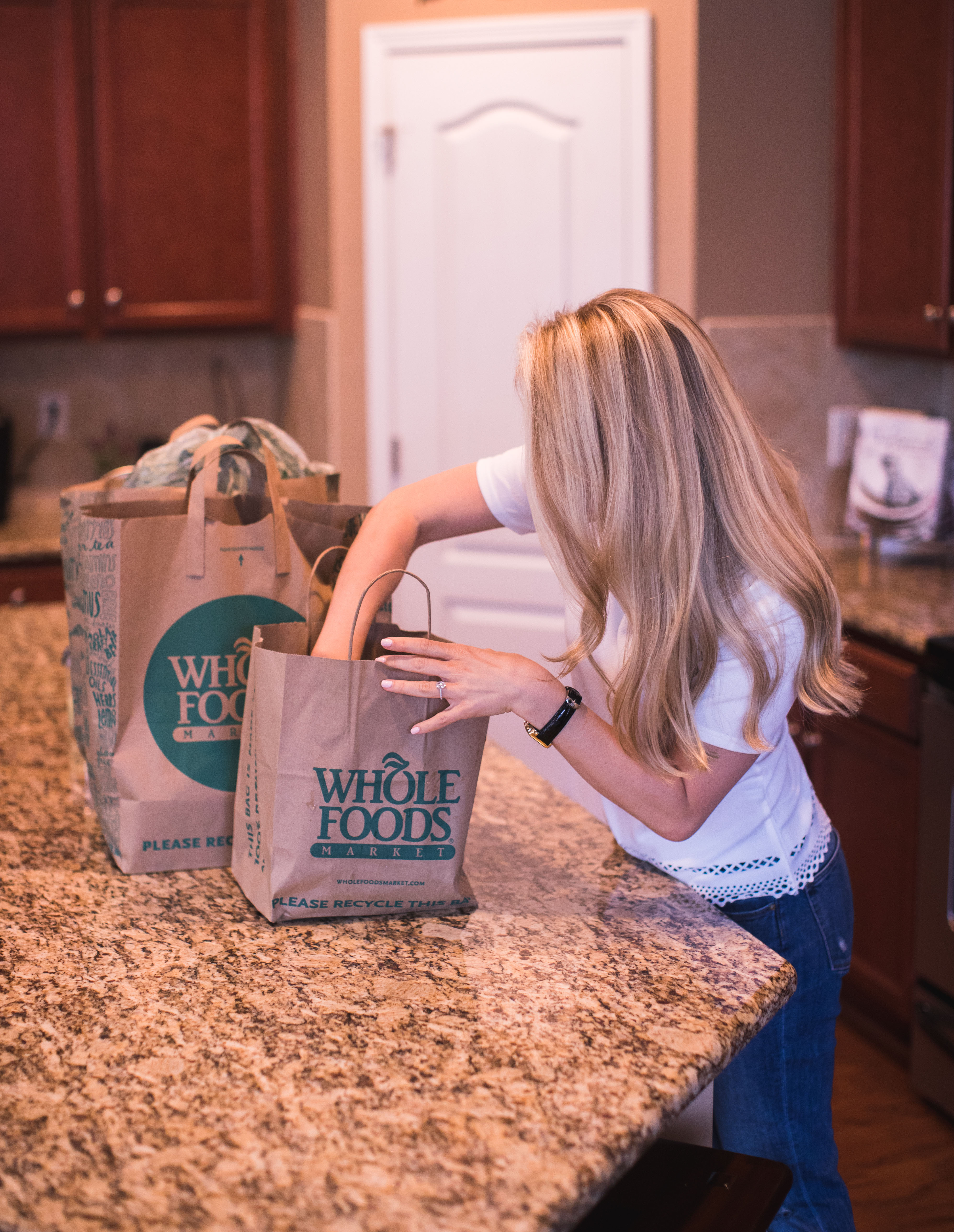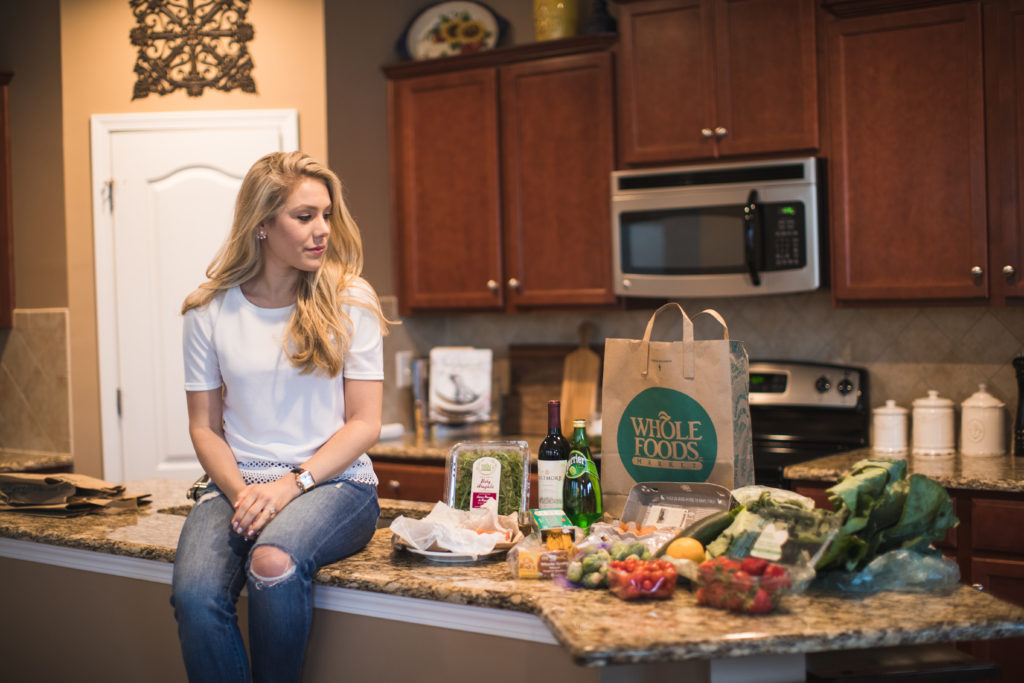 Also, you can download their app and follow the driver from the grocery store to your home (similar to the Uber app). Really cool, right?! Your personalized shopper will also send you a text message with their estimated time of arrival.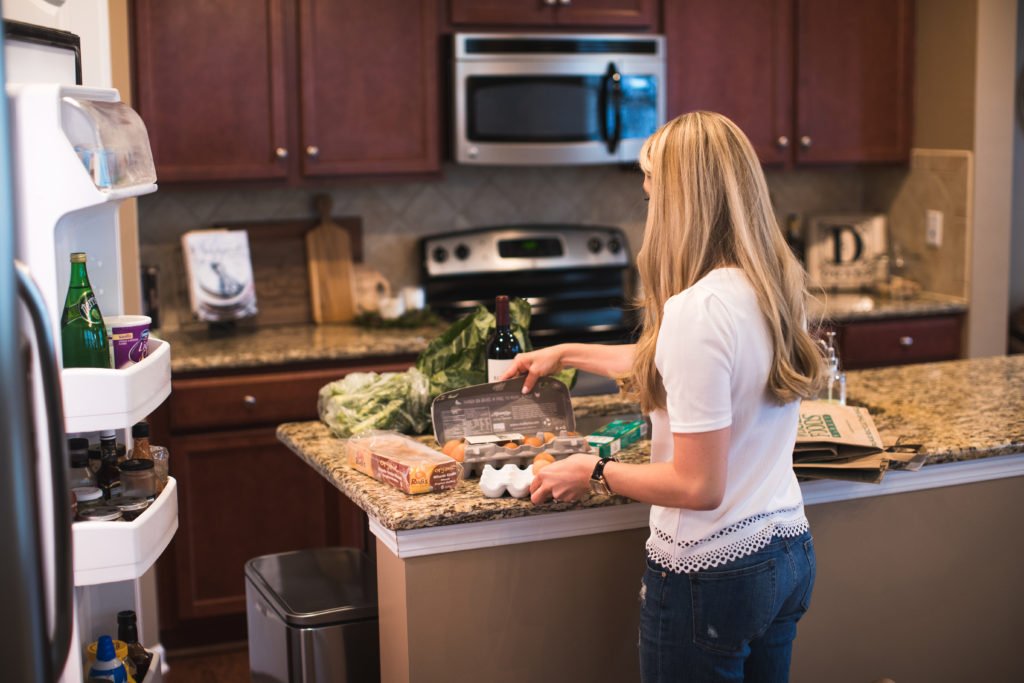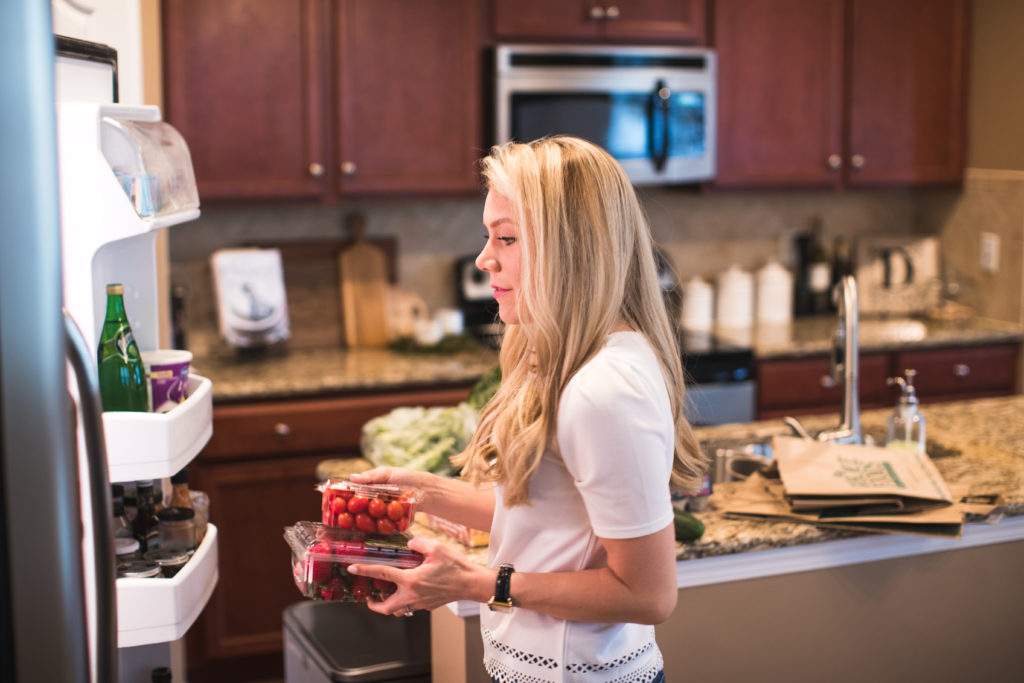 You're probably thinking, "Okay, what's the catch?"  There is none!  It's as simple as signing up, filling your virtual cart, and paying the $5.99 standard delivery fee. Oh, and your first delivery is free! In fact, I was so impressed with how seamless the process was that I had to share it with my friends here on Style Souffle.  And, luckily for you, I am giving away $50 dollars and one months worth of free deliveries. To enter all you have to do is:
The giveaway will run from Wednesday, May 25th to Friday, May 27th at 10pm, and the winner will be announced Monday, June 1st on INSTAGRAM.
If you have any questions about Instacart please feel free to leave a comment below or send me an email at: taylorrae@stylesouffle.com. I'm more than happy to answer any of your questions and share my positive experience. Oh, and remember to sign up HERE.
xx, Taylor-Rae
Photography by: Garrett Price
I'm blogging on behalf of Instacart, but the views expressed herein are solely mine. Contract terms and conditions can be found here.