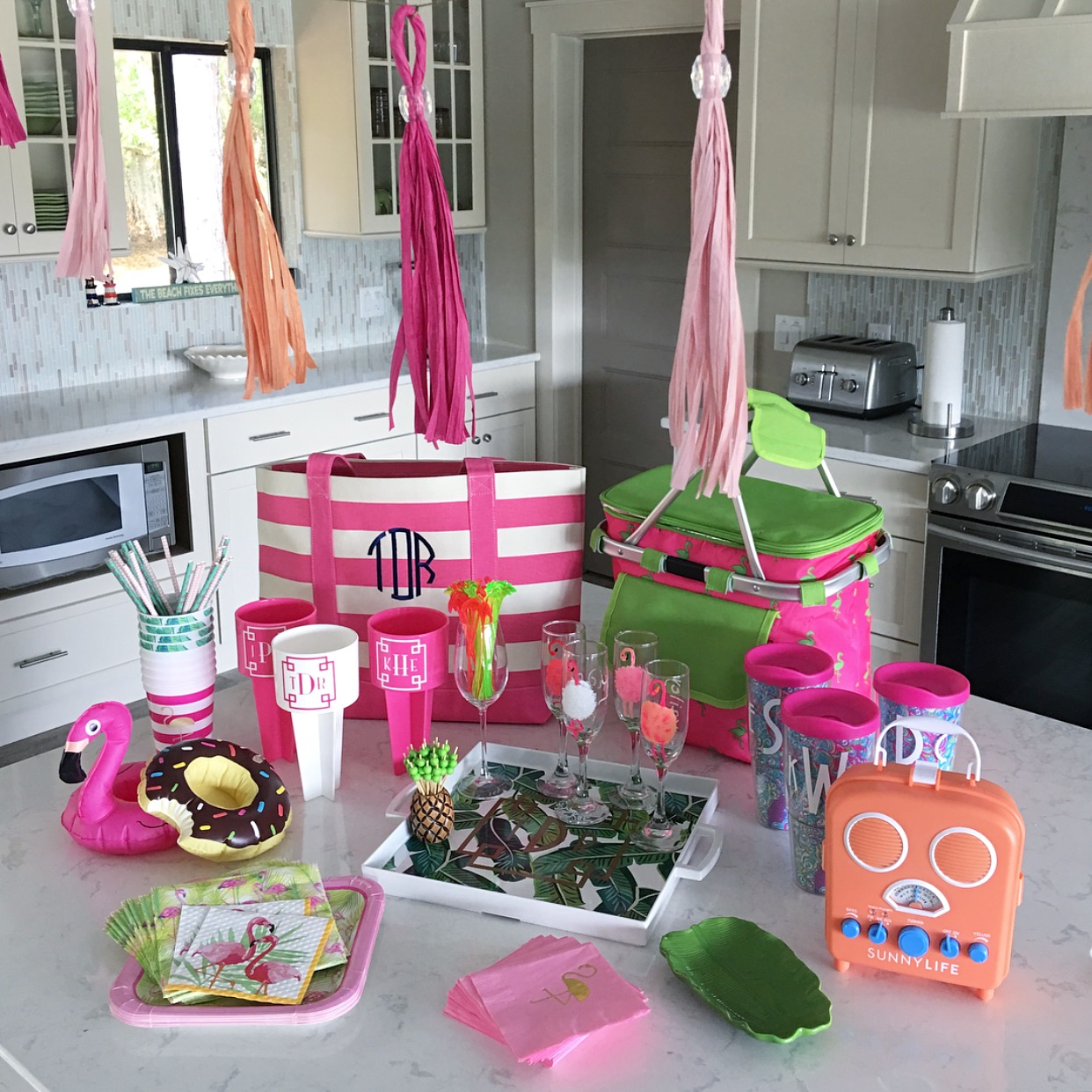 Flamingo Cups | Palm Leaf Cups | Palm Leaf Tray | Beach Radio | Pineapple Toothpick Holder | Garland
For me, a dream weekend getaway includes sandy feet, salty air and relaxing on Hilton Head Island with my girlfriends; so when it came time for my "final flamingle," that is exactly what my Maid of Honor planned.  Rather than booking a hotel, we rented a house in Sea Pines, a private plantation community on the island, so the group of ladies would all be together.  The end result: eight girls (only one bridesmaid couldn't make it) bunked up in a rental for one epic slumber party.
Our modern gem of a house was situated in the heart of Sea Pines – and, thanks to the bikes that were arranged by a friend of ours, just a short drive from our favorite restaurant and local dive, Salty Dog Cafe.  Our first night there, after getting unpacked and sipping champagne, we rode our bikes to the cafe where we enjoyed cocktails, dinner dockside and live music.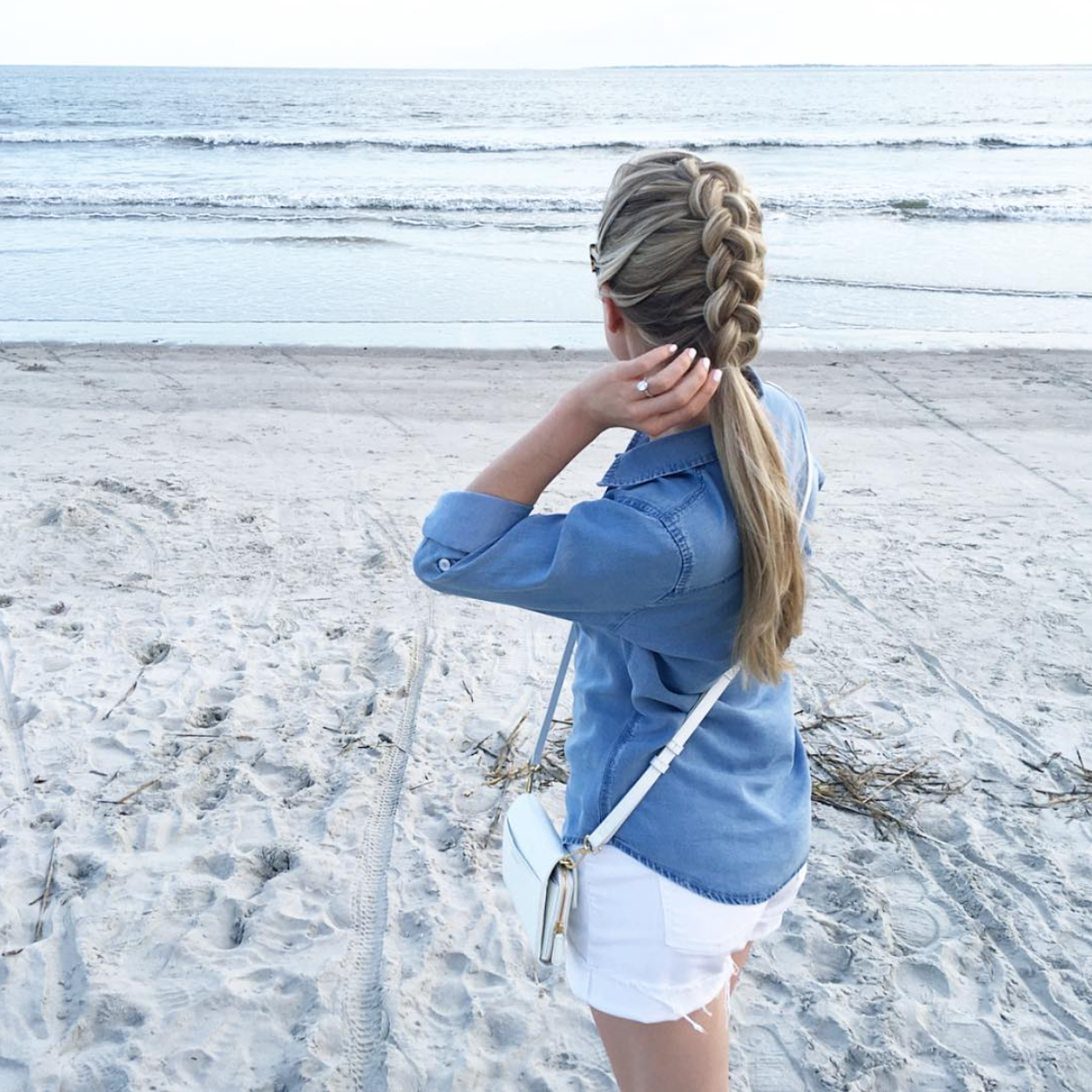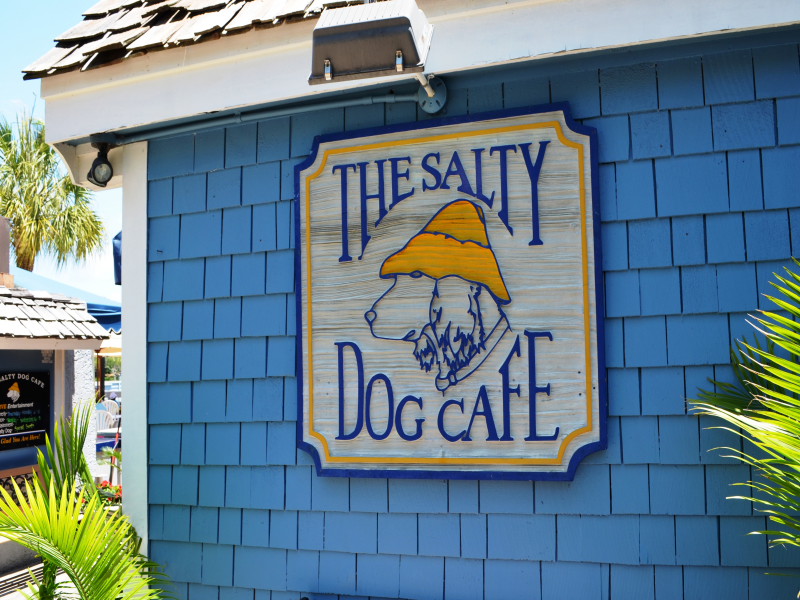 My bridesmaids and I (with the exception of two), grew up together in a small town outside of Charlotte, North Carolina, so the weekend was also the first time we'd all been together since grade school – so to make the occasion extra special for them my Maid of Honor and I worked with Swoozie's to create custom totes embroidered with each gal's monogram that they could use to carry their stuff to the beach throughout the weekend.  Inside each tote tote was a monogramed tumbler and beach striker, and a bachelorette-approaipate custom tank complimentary of Shop Pink Social.
My girlfriend Emmy worked with Swoozie's to bring the theme 'Her Final Flamingle' to life, and surprised the crowd with a fun assortment of Sunnylife inflatable pool floats.  If you too are in need of any party decor or fun summer Sunnylife accessories, head over to www.swoozies.com and use promo code 'STYLESOUFFLE' to receive 20% off any purchases made throughout the month of May!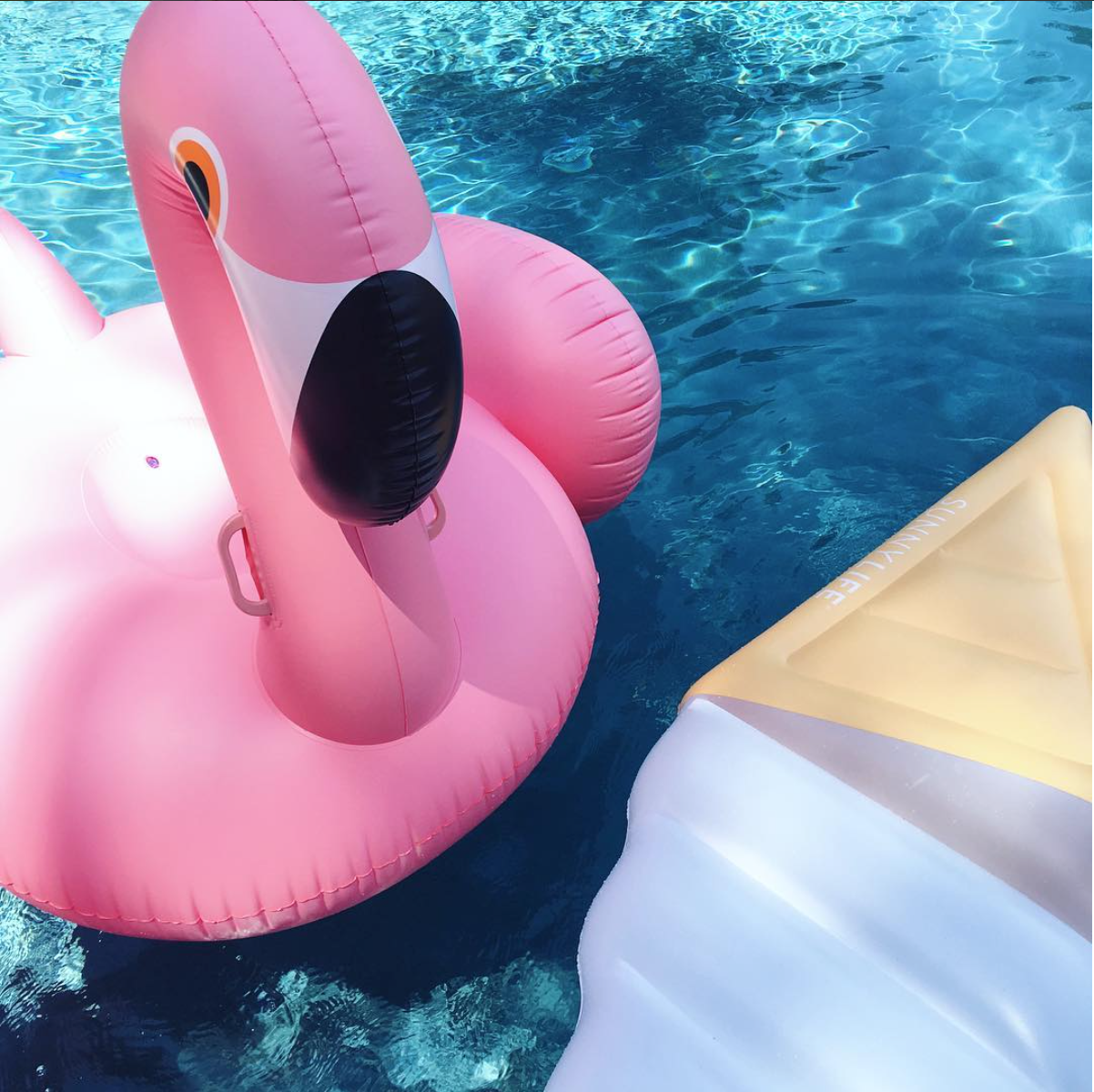 We spent Friday laying by the beach/pool enjoying the beautiful weather, and later that evening (still in our swimsuits) whipped out a deck of cards for a game of  'Around The World' that would end up lasting two hour because no one could stay on topic.  That night I laughed so hard I could hardly catch my breath.  We ended the night like every night on the island: sitting in the spa, sipping champagne and talking about the future!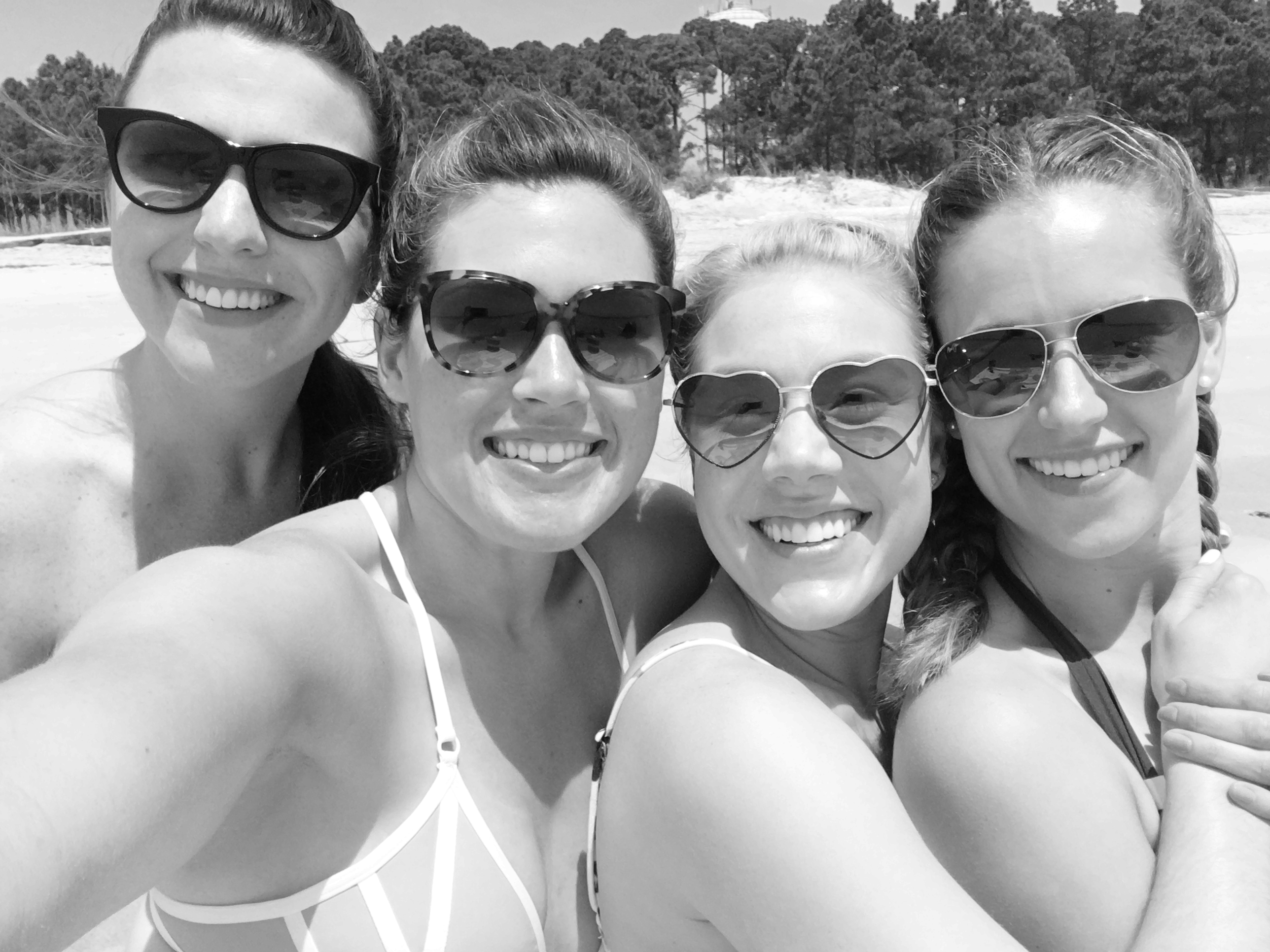 On Saturday night we ventured into town for dinner at Coast.  If you are ever on the island I highly recommend you try their lobster ravioli.  That evening I remember looking around and thinking to myself how blessed I am to have such amazing and beautiful girlfriends.  As cheesy and cliche as it may sound, they are truly incredible women and they all treat me better than I deserve.
For all things #DrakesDukeitout, follow along on Instagram @StyleSouffle, and check back here for more insight and inspiration as the wedding planning continues!
xx,
Taylor-Rae
_____________________________________________________
Since my Bachelorette weekend, you may have noticed I've been pretty detached from the blogging world aside from posting a few things on Snapchat, which doesn't require much effort.  Not because I've gotten bored with it, but because I've started to love blogging so much that I haven't been doing much else with my life for the past couple months (aside from wedding planning of course).  While it's fun to work on collages or come up with ideas for new content, sometimes as a blogger you get lost in the mix between real life and how life is portrayed through social media and the digital space.  Going on my bachelorette party helped me realize how long overdue I was for a break and also just how hard it was to step away from the computer and spend time off work (and all the social networking/ emailing that comes with it).  Every time I started to do something else, I felt this urge to open a social app or check my inbox.  And, I quickly learned that my actions not only impacted me, but those I love most, as it can easily become all-consuming.  While I am incredibly grateful for the time I was able to spend over the weekend with some of my best girlfriends, it encouraged me to live more in the moment and re-focus my attention on what is really important in the beautiful life we lead!