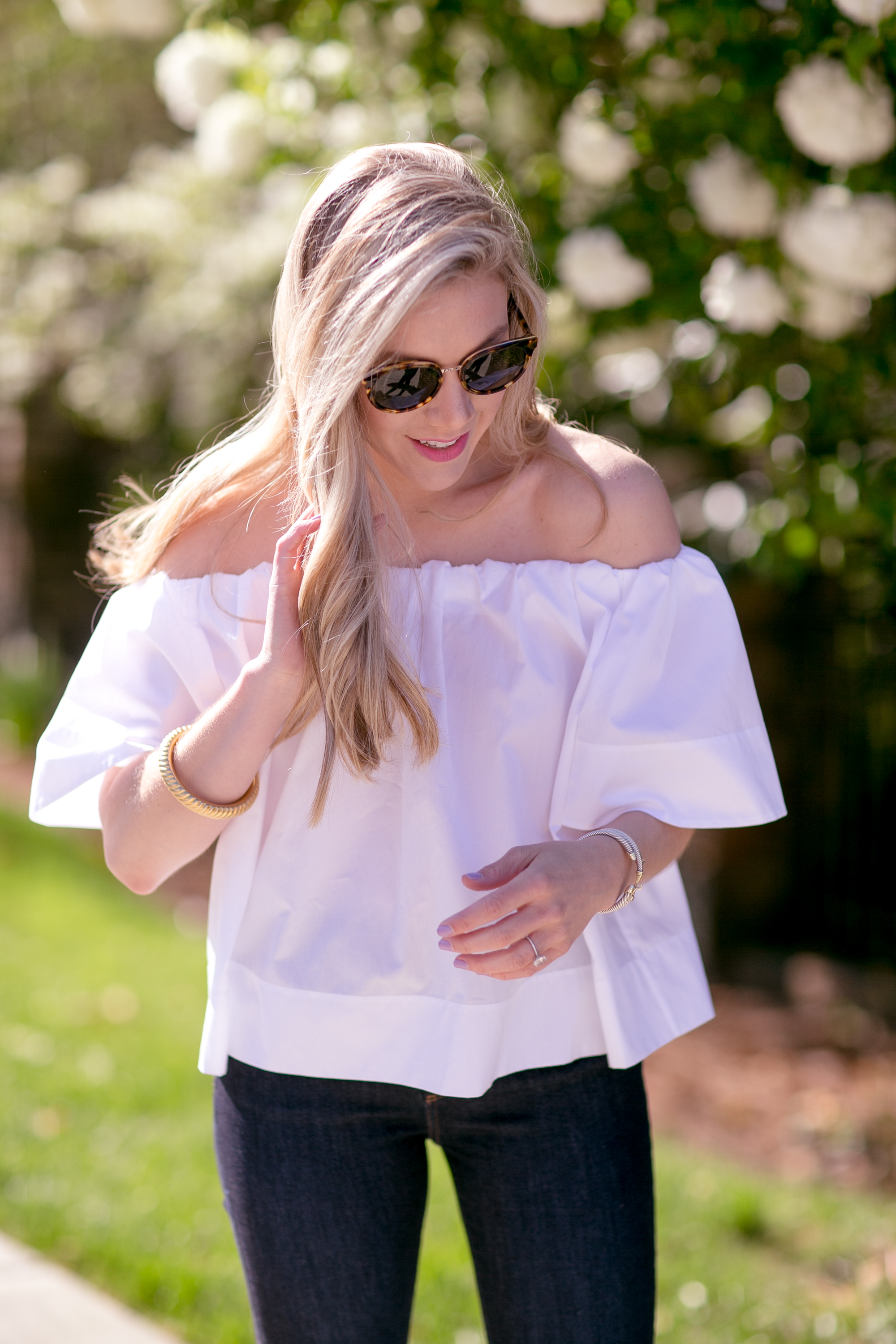 Outfit details:
Denim: Banana Republic | Top: Nordstrom, similar (here and here)| Bag: Louis Vuitton (consigned duplicate) | Shoes: Tory Burch (sold out), similar (here, here and here)
For those of you who follow me on Instagram and Snapchat (taylorraeh), you may recall that I traveled to Hilton Head Island the latter part of last week to celebrate a my final days as a bachelorette.  We couldn't have asked for better weather despite what the forecast had predicted and, if you are interested, I'm sharing more about the weekend later this week under the Wedding tab on my blog!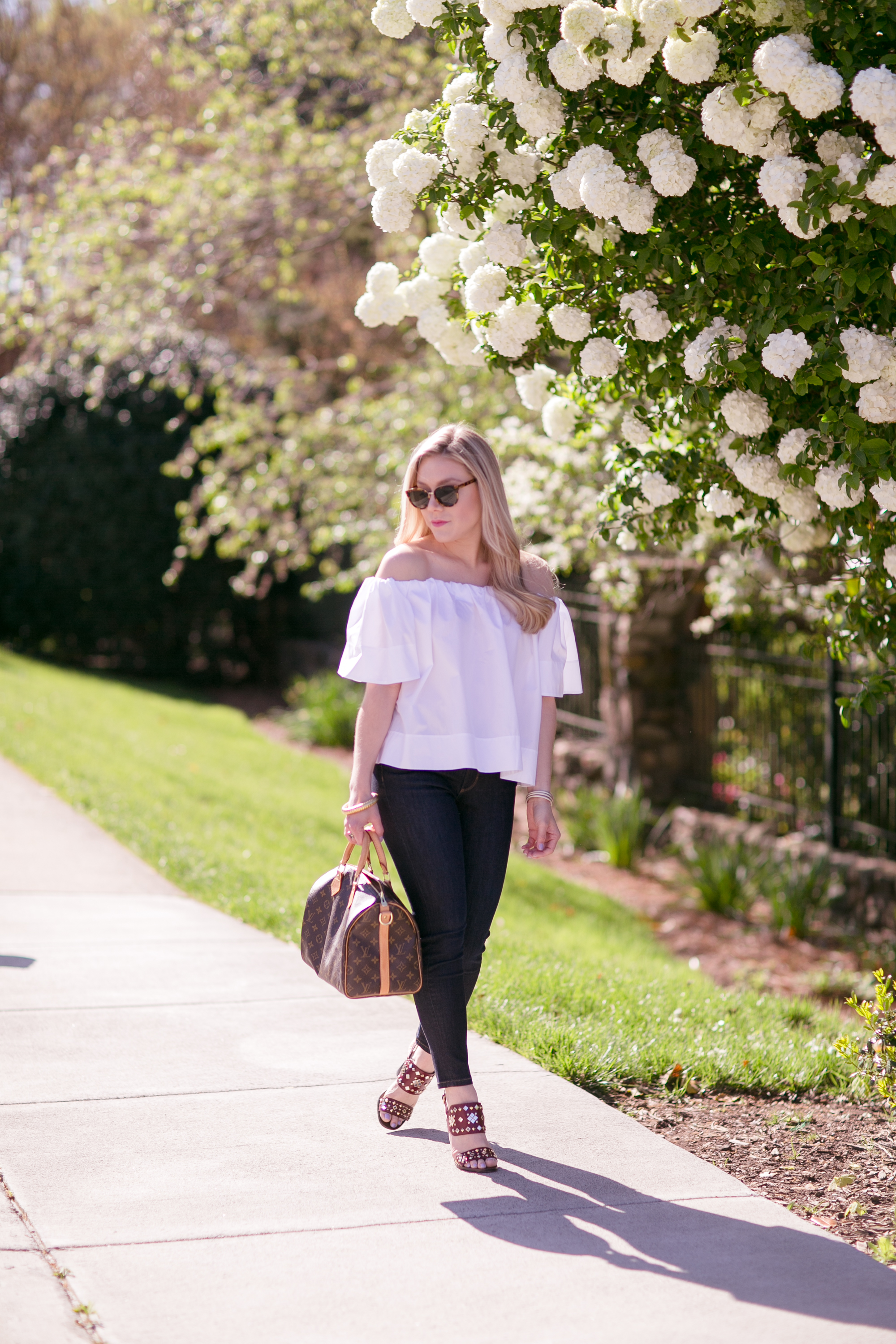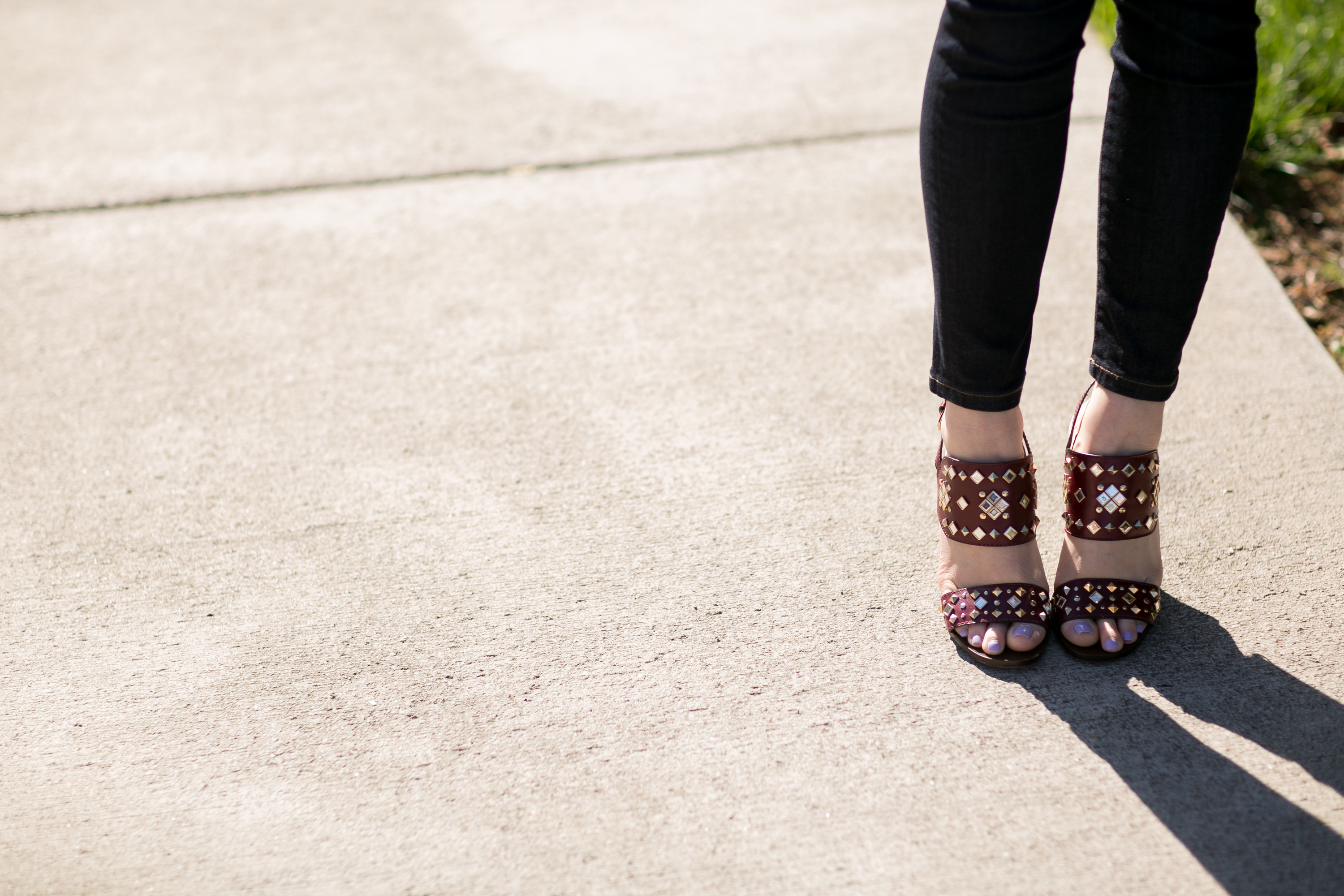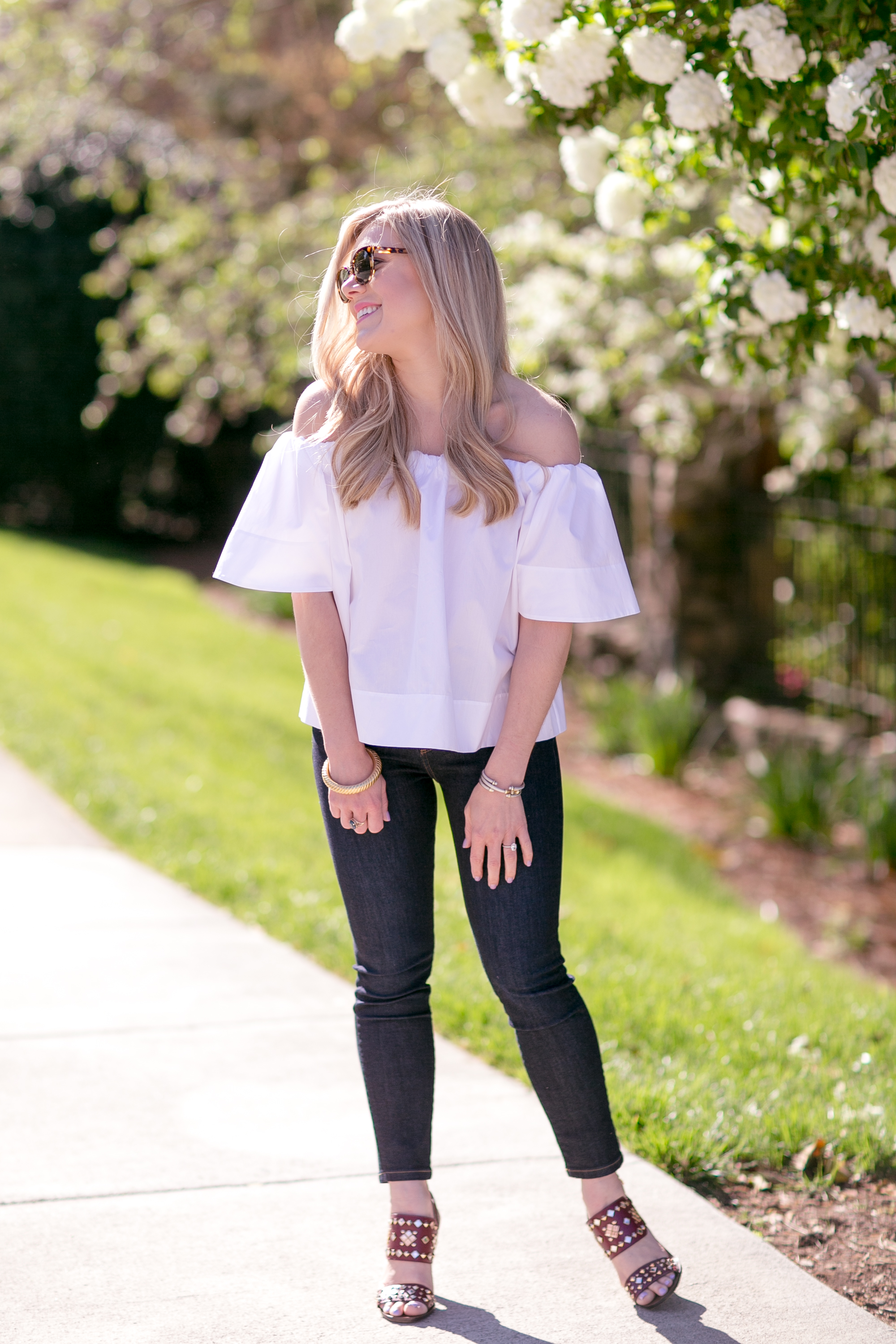 Speaking of wedding, we are officially 38 days away for getting married.  38 days, y'all! I can't believe it! It's all coming together so perfectly and I'm looking so forward to celebrating with family and friends! And, with so few days between now and June 4th you are most likely to find me wearing this… jeans (either shorts or pants) and a large box top!  You can never go wrong with pairing a crisp, bright white top with a pair of  dark wash denim, and this pair form Banana Republic are on sale for $68!  A few summers back I grew a strong affinity for off-shoulder pieces. They exude romance while also offering a more fun and flirty vibe.  I've linked the top worn in today's post, here, and included a few other (more cost affective) options here, here and here.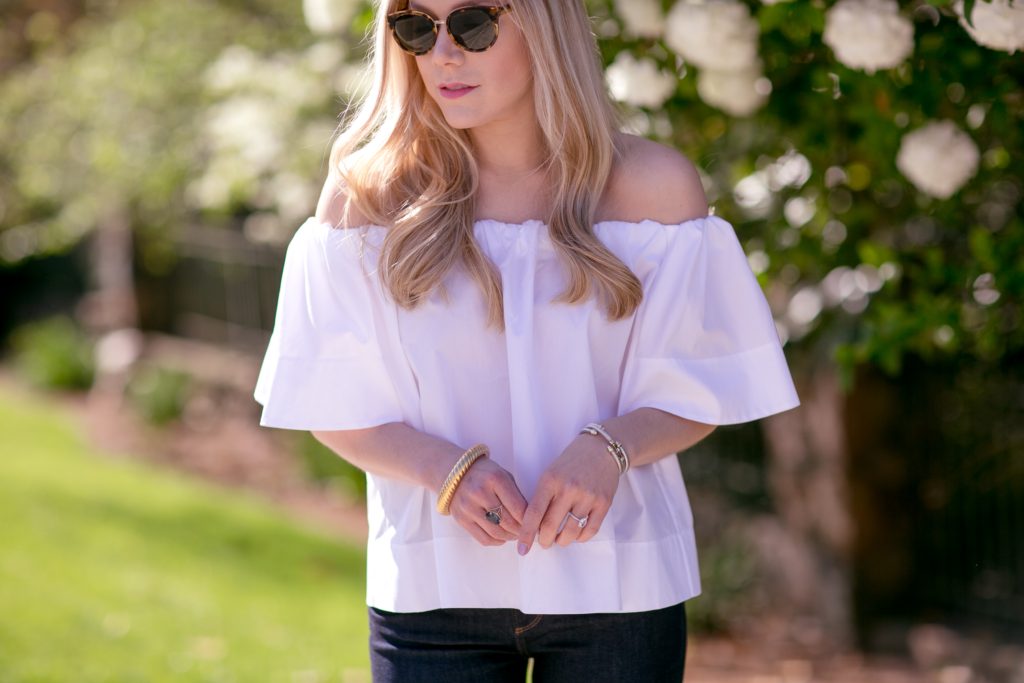 Lately my days have been spent running earrings in between meetings with clients and brands, so I've found solace in wedge sandals. There are beautiful and are also comfortable for long days on my feet. I purchased these maroon studded wedges back in January for the Create & Cultivate Dallas conference, and remember them selling out fairly quickly. I've linked a similar pair HERE that I love. In fact, I just purchased these Lexington Wedges for my honeymoon after beating myself up for not purchasing them last summer!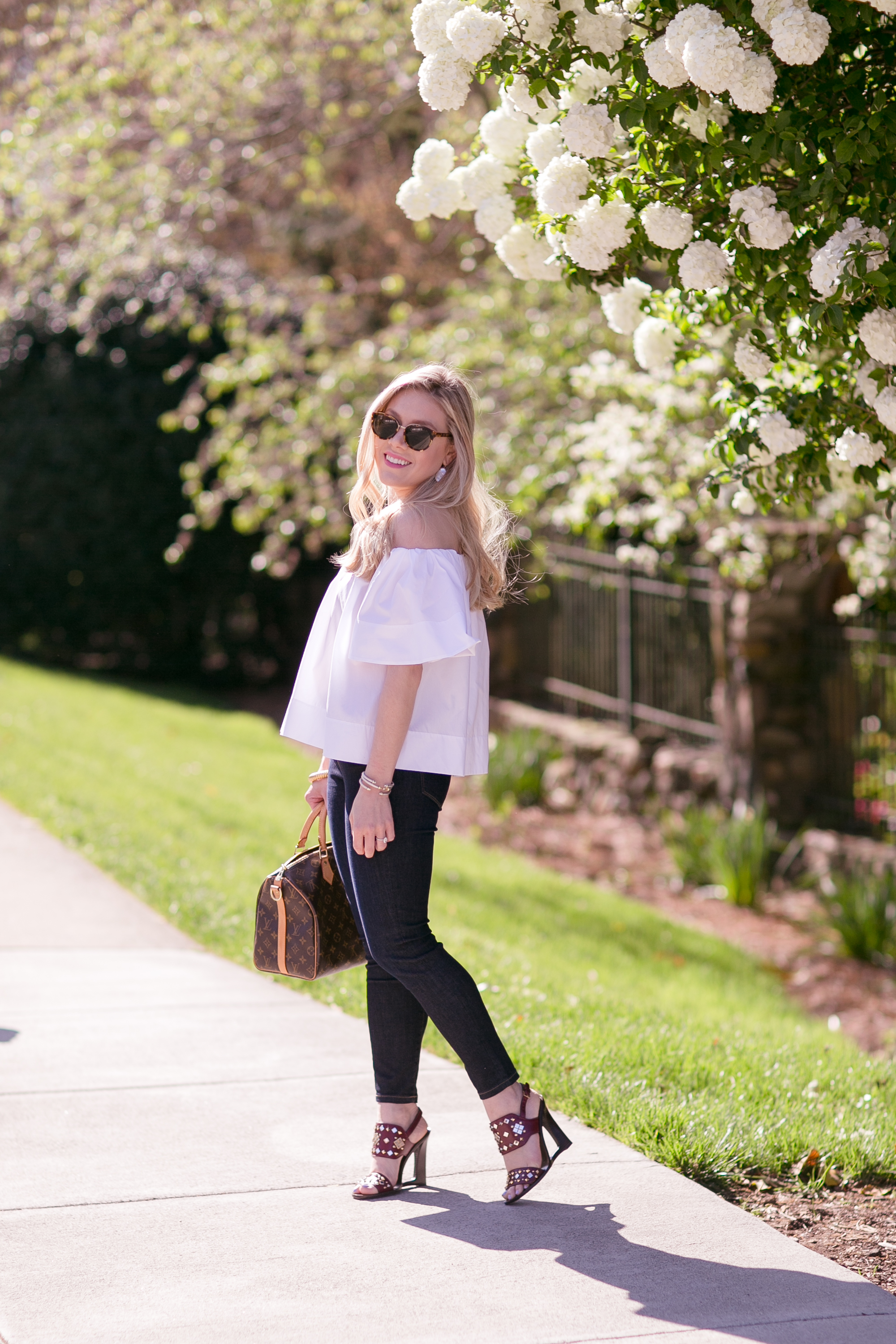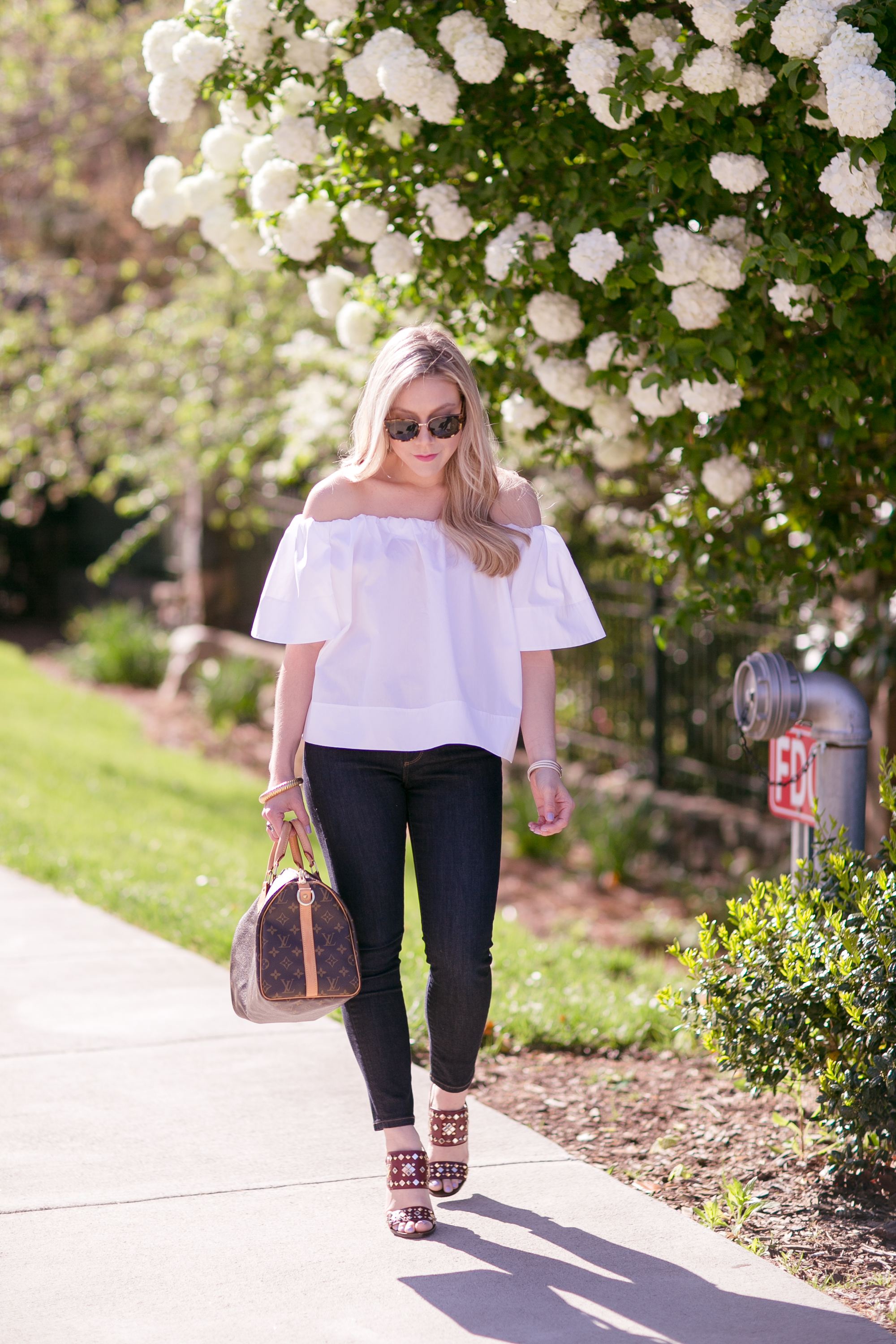 Lastly, when it comes to my day-to-day bag I've been carrying my Louis Vuitton Speedy 30. I received the handbag as a Christmas gift from my fiancé years ago while visiting NYC, so it's very sentimental for many reasons.  Initially, I was concerned I wouldn't be able to find anything given it's size and structure, but it's proved to be the opposite: large enough for my calendar, phone, external charge (because let's be honest my phone is always dead or close to it), my water and other nic-naks while also no too large that my belongings get lost!  If you've been on the fence about purchasing one I'm here encouraging you to pull the trigger already – you will not regret it!!
Thank you for stopping by to read today's post, and if you don't follow me on social media (you totally should), than I encourage you to check back later in the week for more on my Bachelorette fun!
xx,
Taylor-Rae
Shot by: Garrett Price
Shop Outfit Details Below: