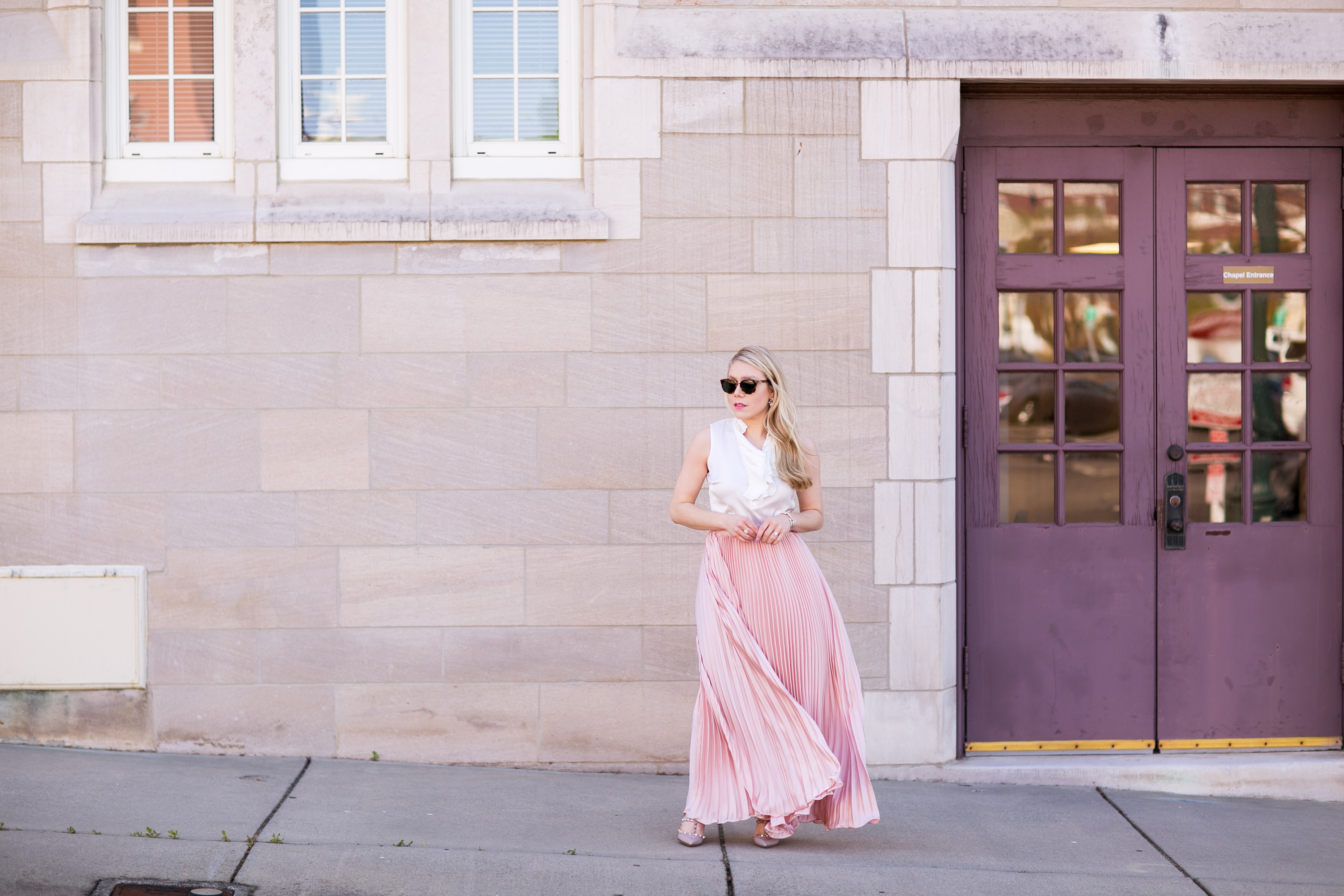 Shot by: Garrett Price
With all the hype surrounding festival season, it's hard to resist all of the boho glam fashion even for this East Coast native; however, despite my hankering to break out my bohemian best, today's post is all about taking a sophisticated approach to the flower child trend.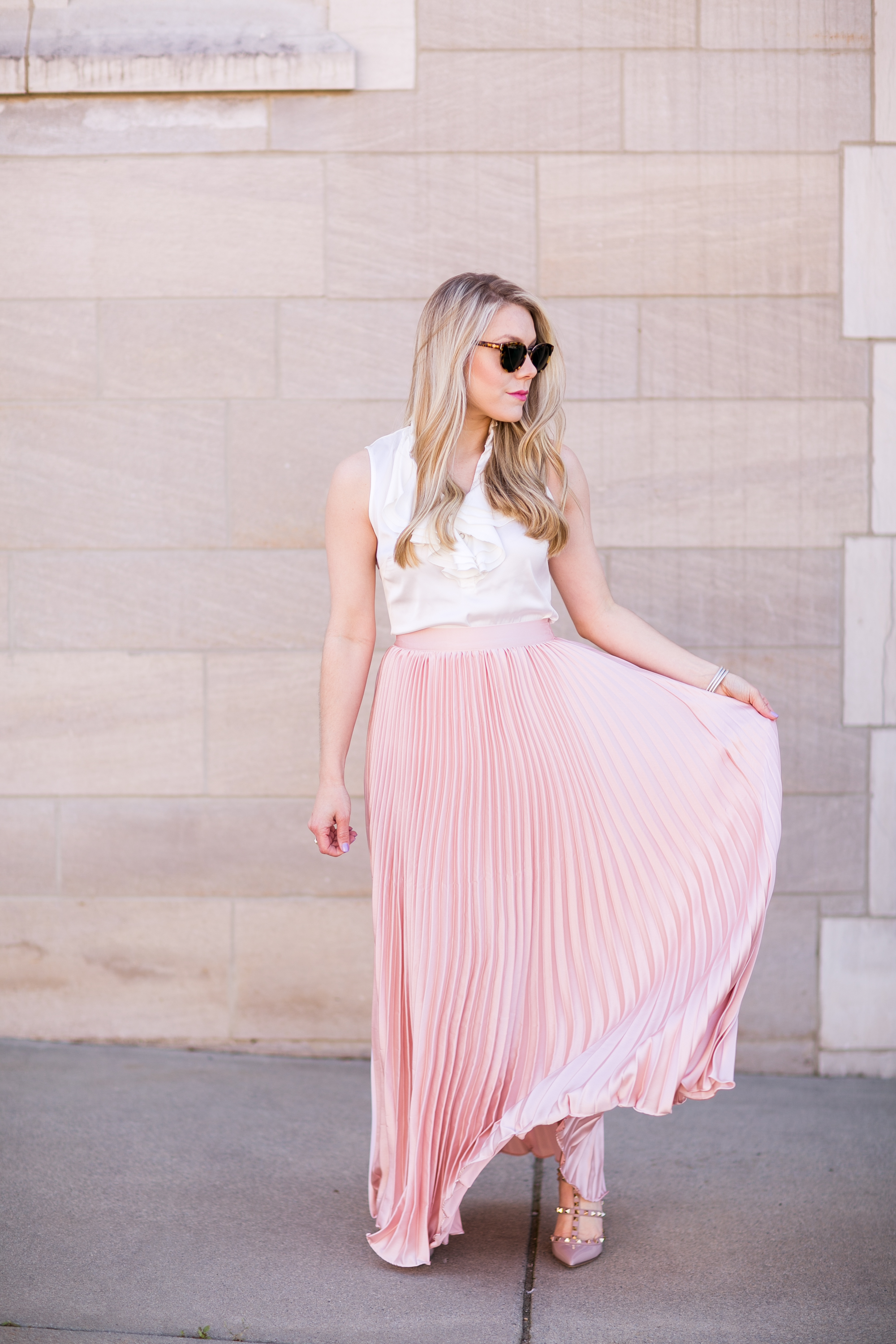 Seeing as Spring is finally in the air might have had something to do with this sudden urge to trade in flared denim for flowy maxi pieces. They're undeniably comfortable and yet functional for a multitude of occasions – both formal and casual depending upon how you style and accessorize the look.
For obvious reasons, garments like a maxi skirt are easily the focal point of an outfit, so I always prefer those that come in bold prints, fun fabrics or, like the pleated SheInside skirt worn in today's post, offer a great deal of texture. Speaking of which, this skirt is extremely affordable (only $27), and is available in several different colors. If you are wanting to add a SheInside piece to your collection, I recommend considering going one, if not two, sizes up. I'm typically a 2, or small, in most contemporary brands, but I'm wearing a medium in this pleated maxi skirt.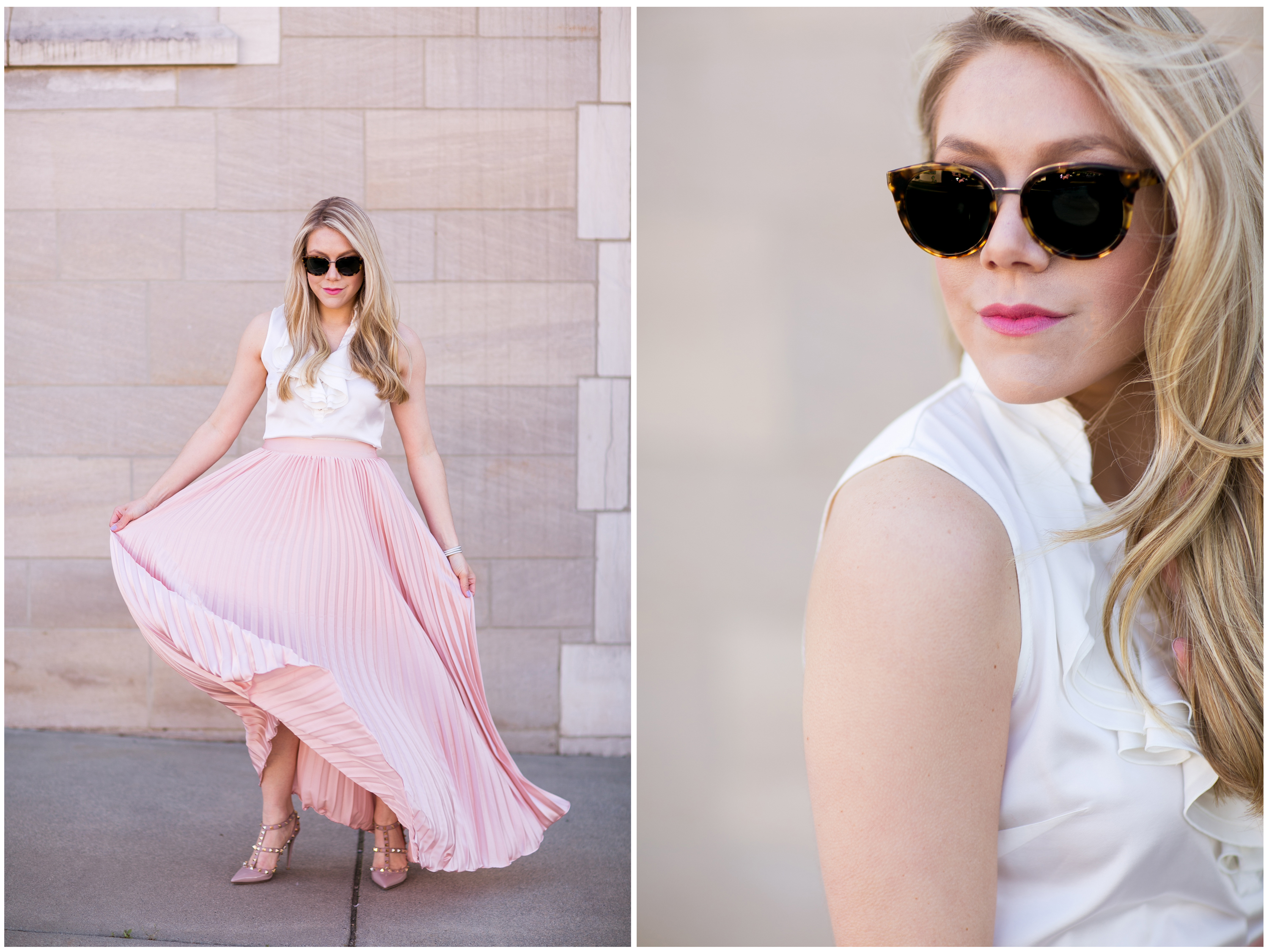 Balance is key when working with textured fabrics or bold colors, prints and patterns.  To create a balanced look I always first consider the piece that demands the most attention. Then I will work around that piece pairing other garments and accessories that compliment and not compete with it's material, color, texture and fit.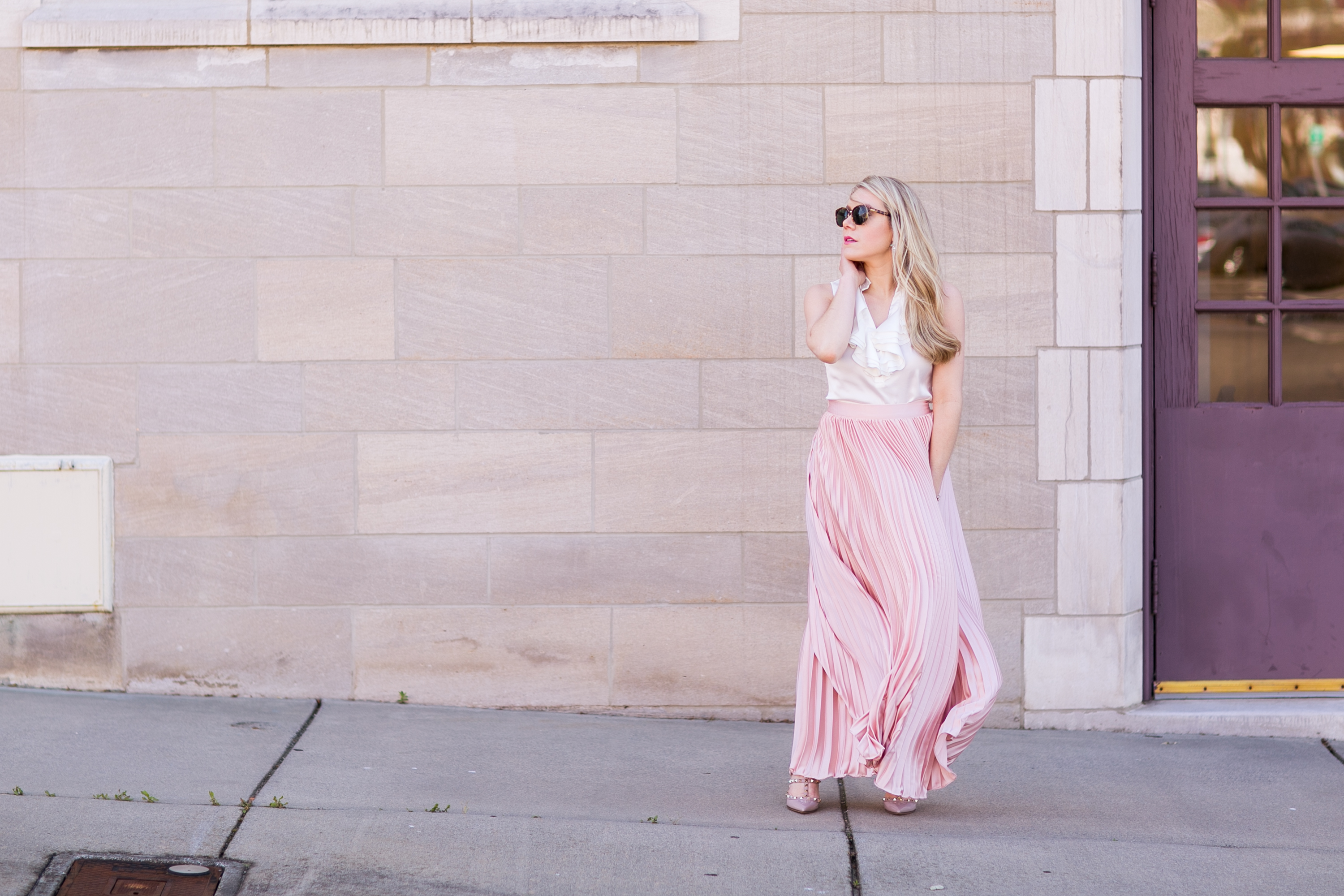 xx, Taylor-Rae
Shop outfit below:
Skirt: SheInside | Top: Old/ Similar from SheInside | Shoes: Masion Valentino via Neiman Marcus | Sunnies: Tory Burch