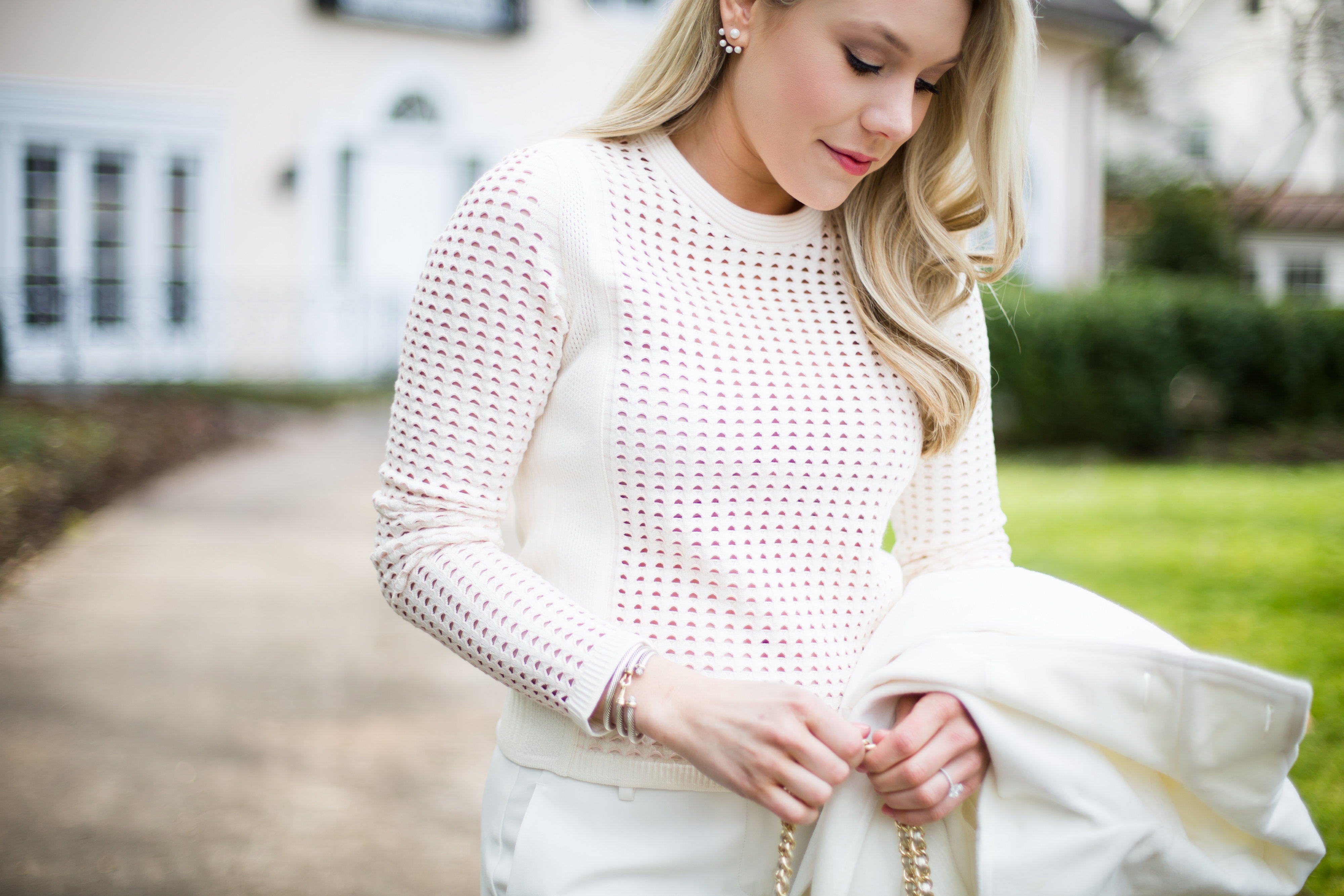 Top: Tory Burch | Pants: Nordstrom, similar Ann Taylor | Coat: old, similar Macy's | Earrings: Nordstrom | Purse: old, similar Tory Burch | Shoes: Maison Valentino
Despite the old cliche fashion "rules", if there is one look I've been waiting to wear this season, it's got to be head to toe winter white! I know what you are thinking, but the whole "no wearing white after Labor Day" is pretty much a thing of the past! These days, breaking tradition is infinitely more trendy than looking like you have a fashion rule book in your back pocket. And, with winter whites ruling the runways you'd be pressed to find someone who really abides by the dated notion, #duh! Honestly, there are few things I love more than white, especially when it comes to interiors and home decor!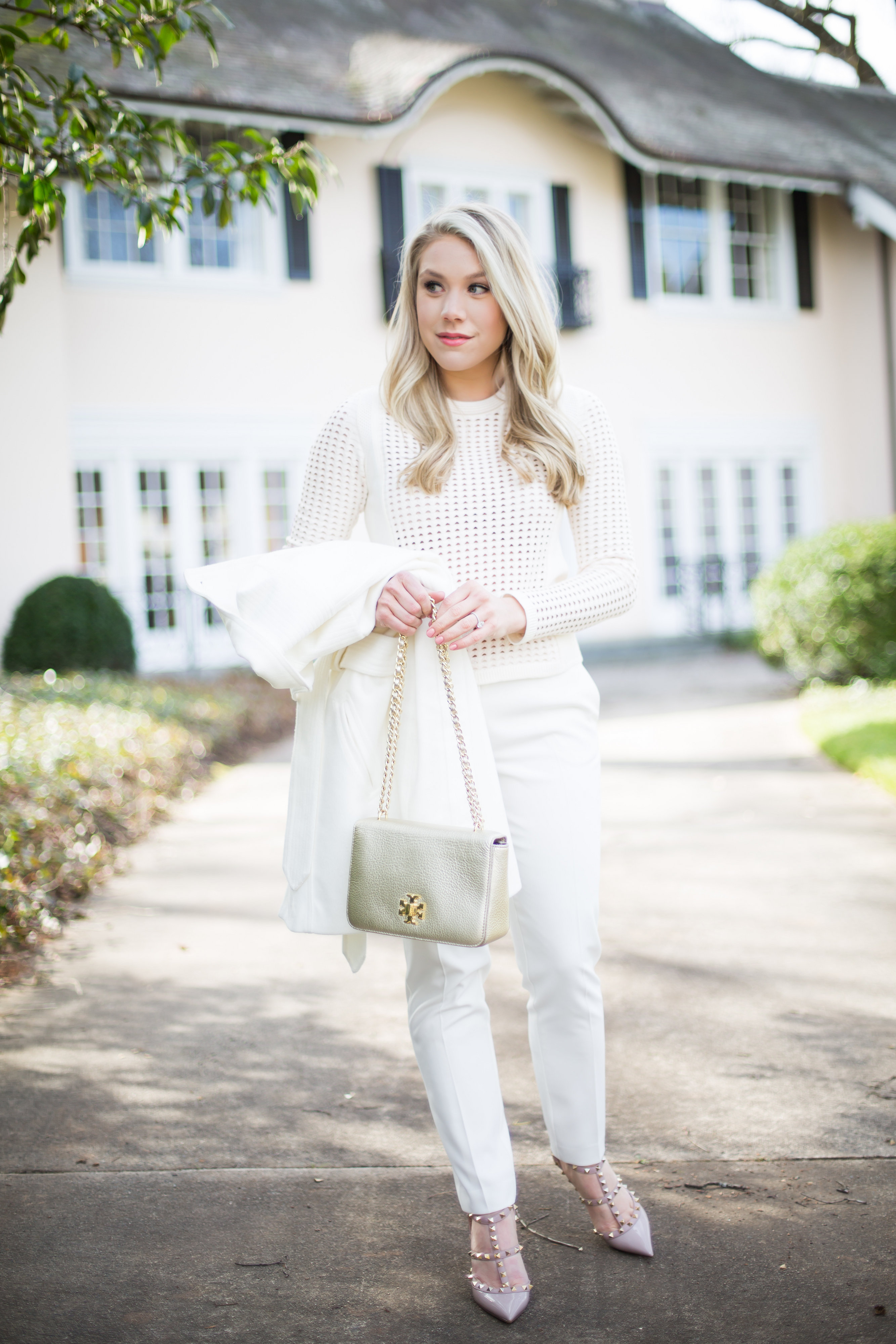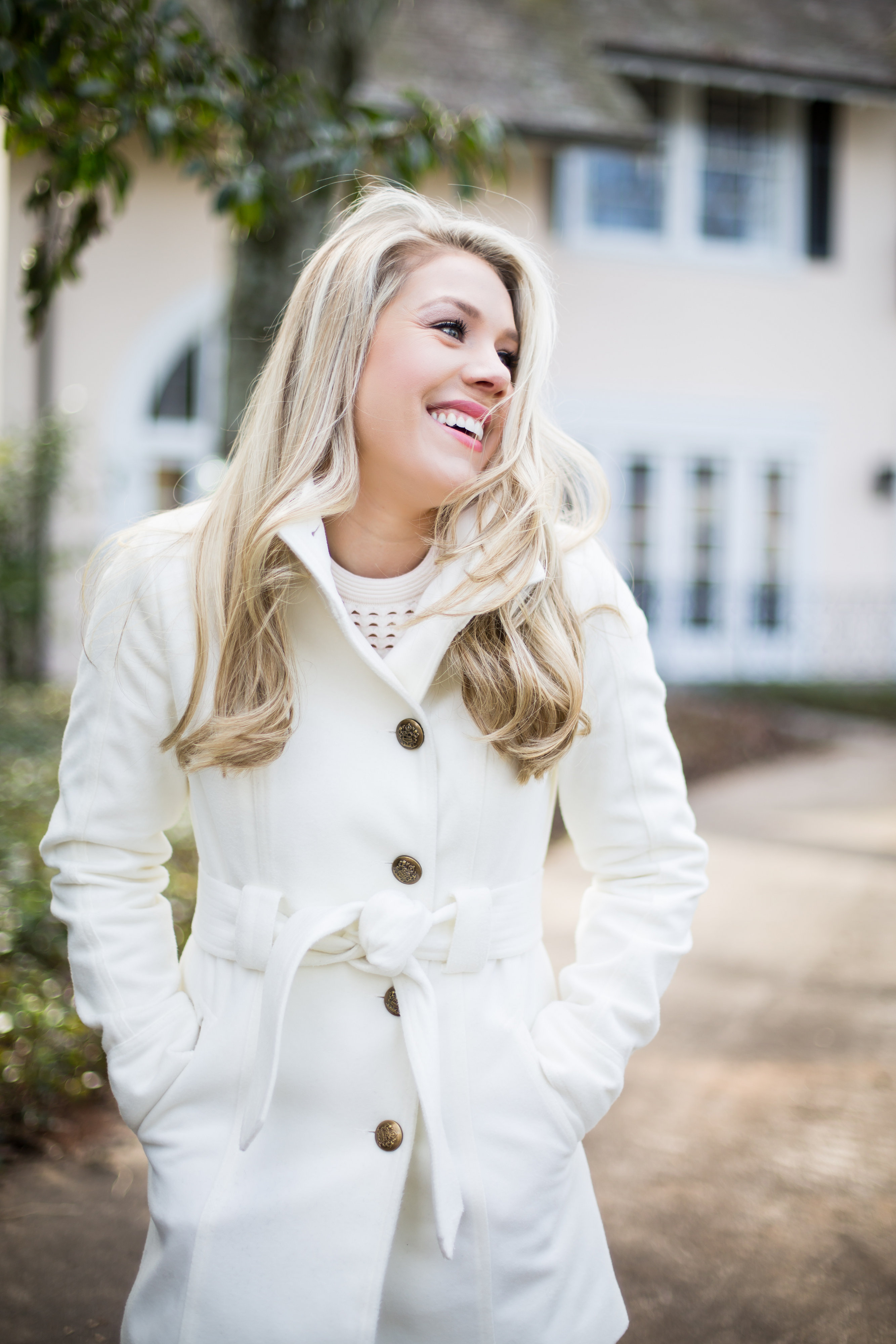 Still, it's important to know how to wear whites in colder temps. Luxurious cashmere, thick cotton and wool, like this white coat from Macy's, are winter-ready materials, so wearing them in white will add a streamlined element to your ensemble. Also, it is important that you keep your experimentation with fabrics, like laces and chiffons, to a minimum unless you are pairing them with something edgy or structured.
Unfortunately, this exact coat is no longer available, but I found an almost identical one from Macy's for $120! And, in my search I stumbled across this blush beauty from Nordstrom. It is 50% off too! Department stores are slashing their prices on Winter pieces that closer we get to Spring, so I highly recommend taking advantage of these sales, especially on neutral – timeless pieces that will never go out of style!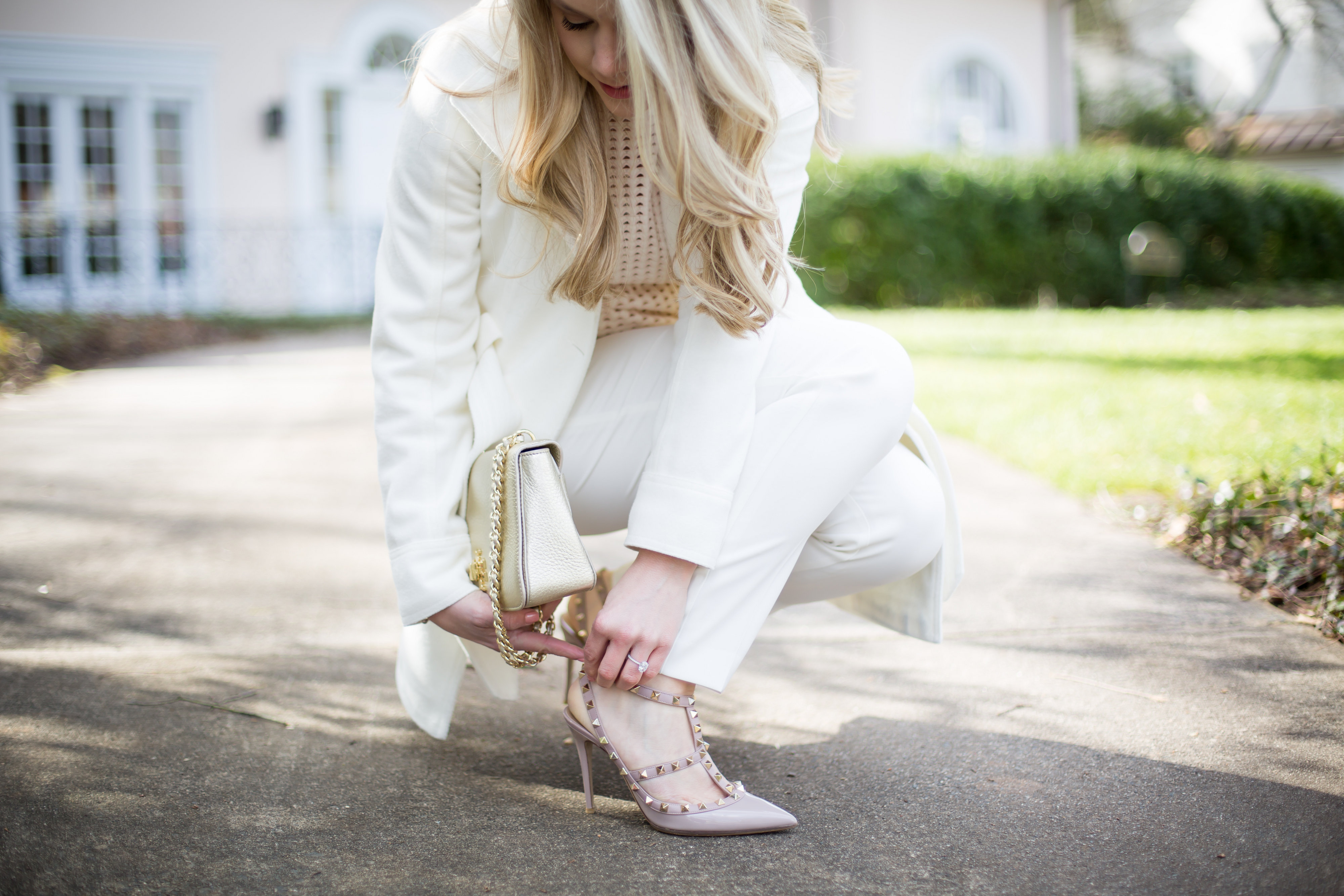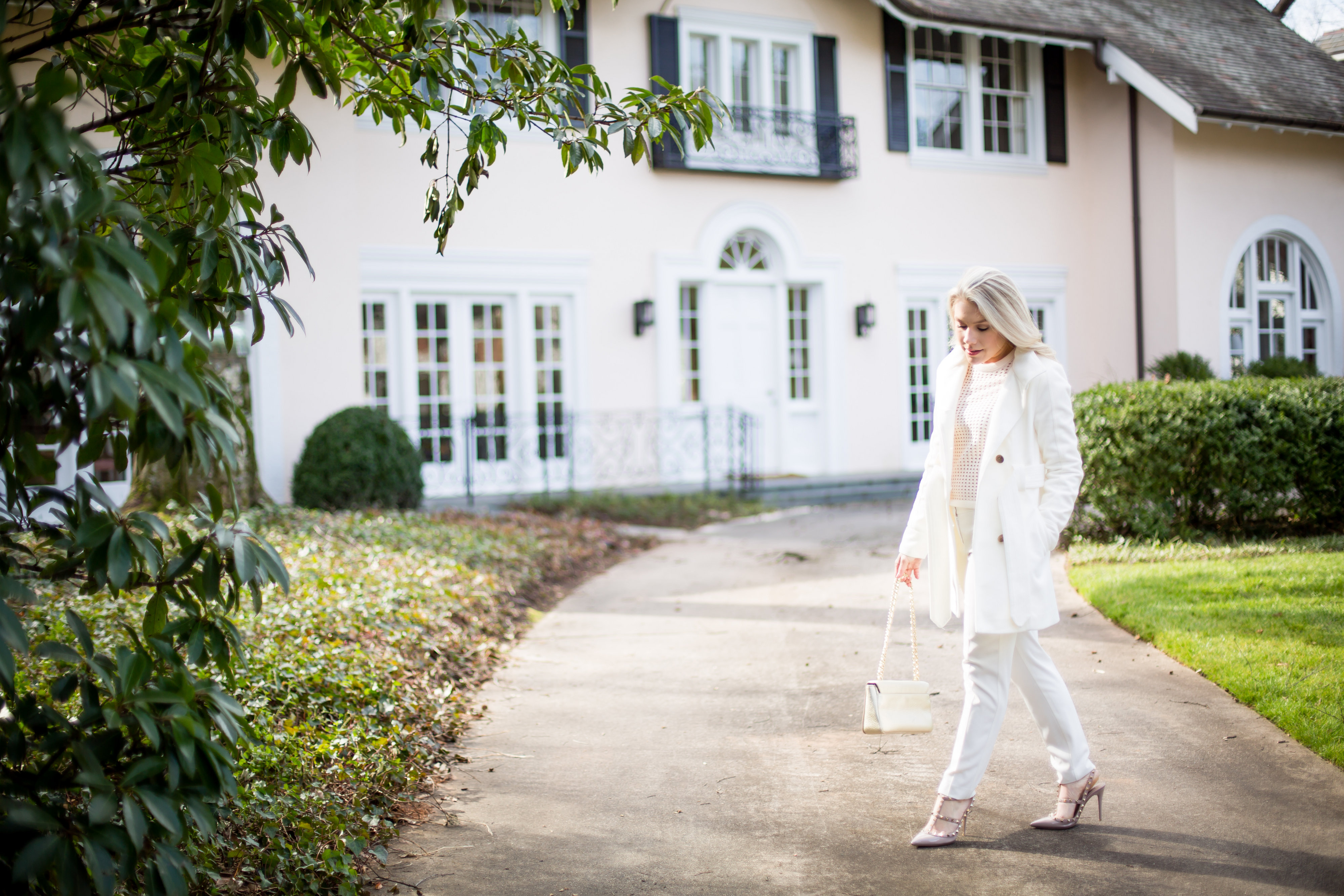 This honeycomb sweater is adorned with blush lined cutouts, adding a bit of texture to an otherwise streamlined look!  What I love most about this sweater is its functionality. The cutouts make it perfect for either layering in the winter or a spring day.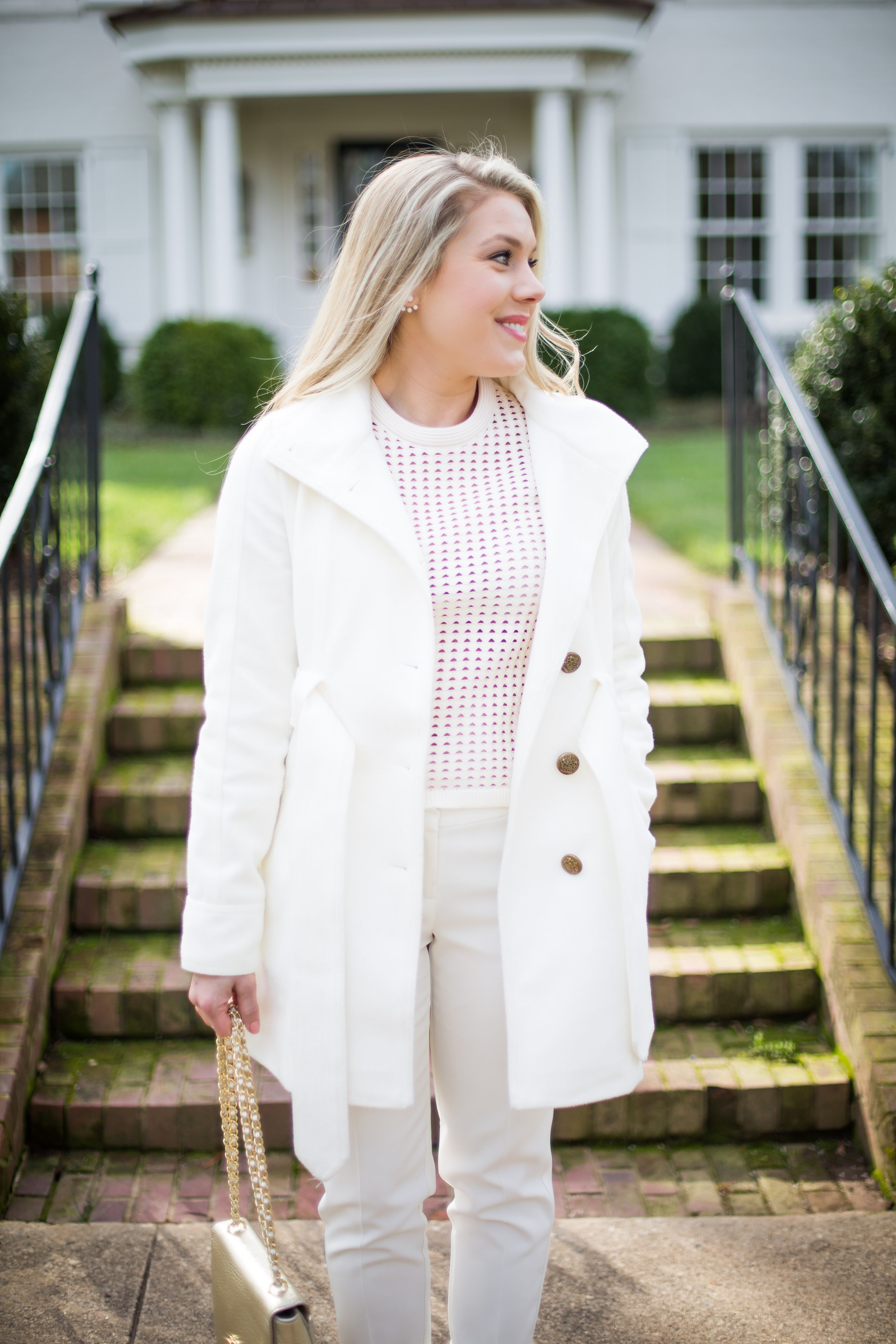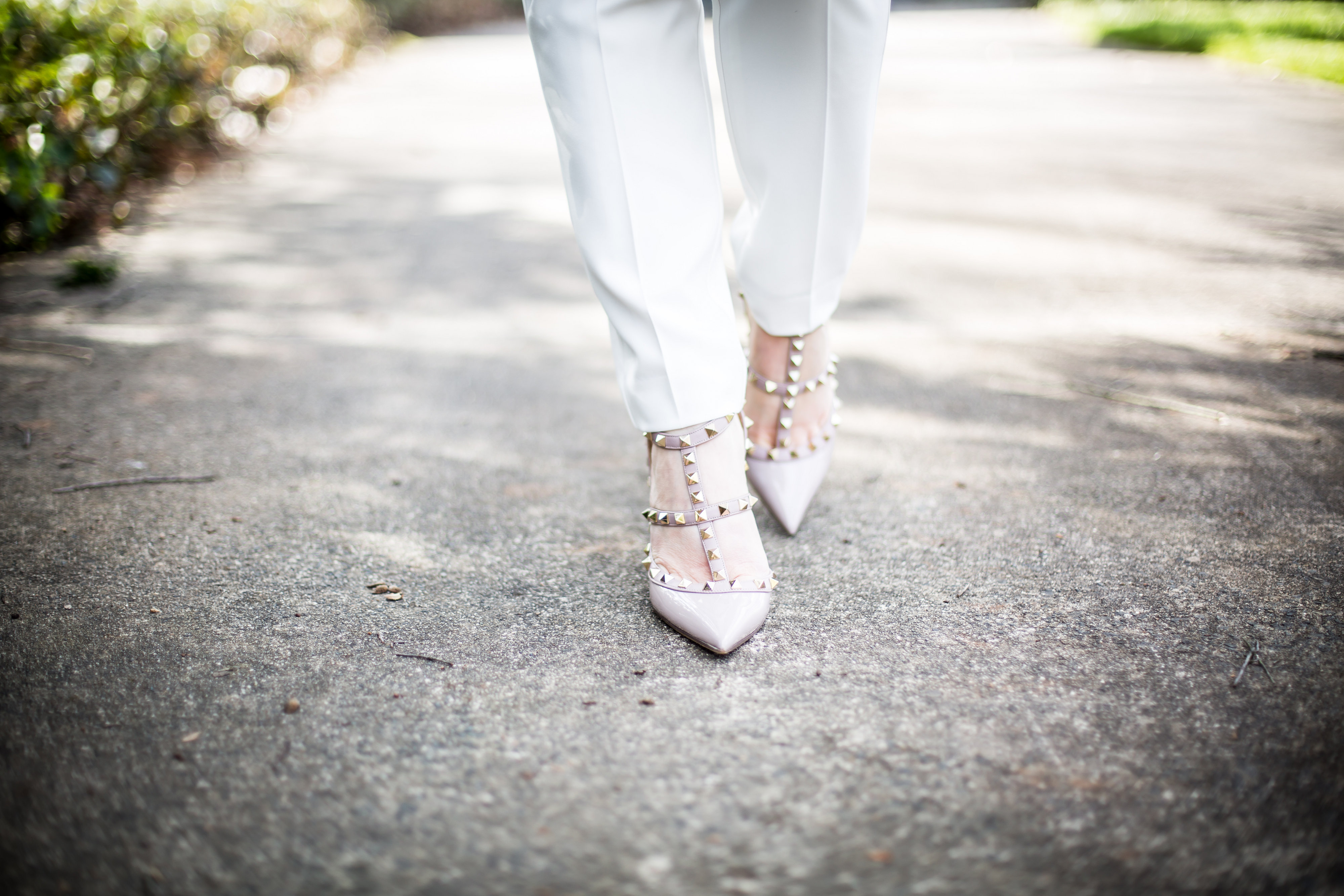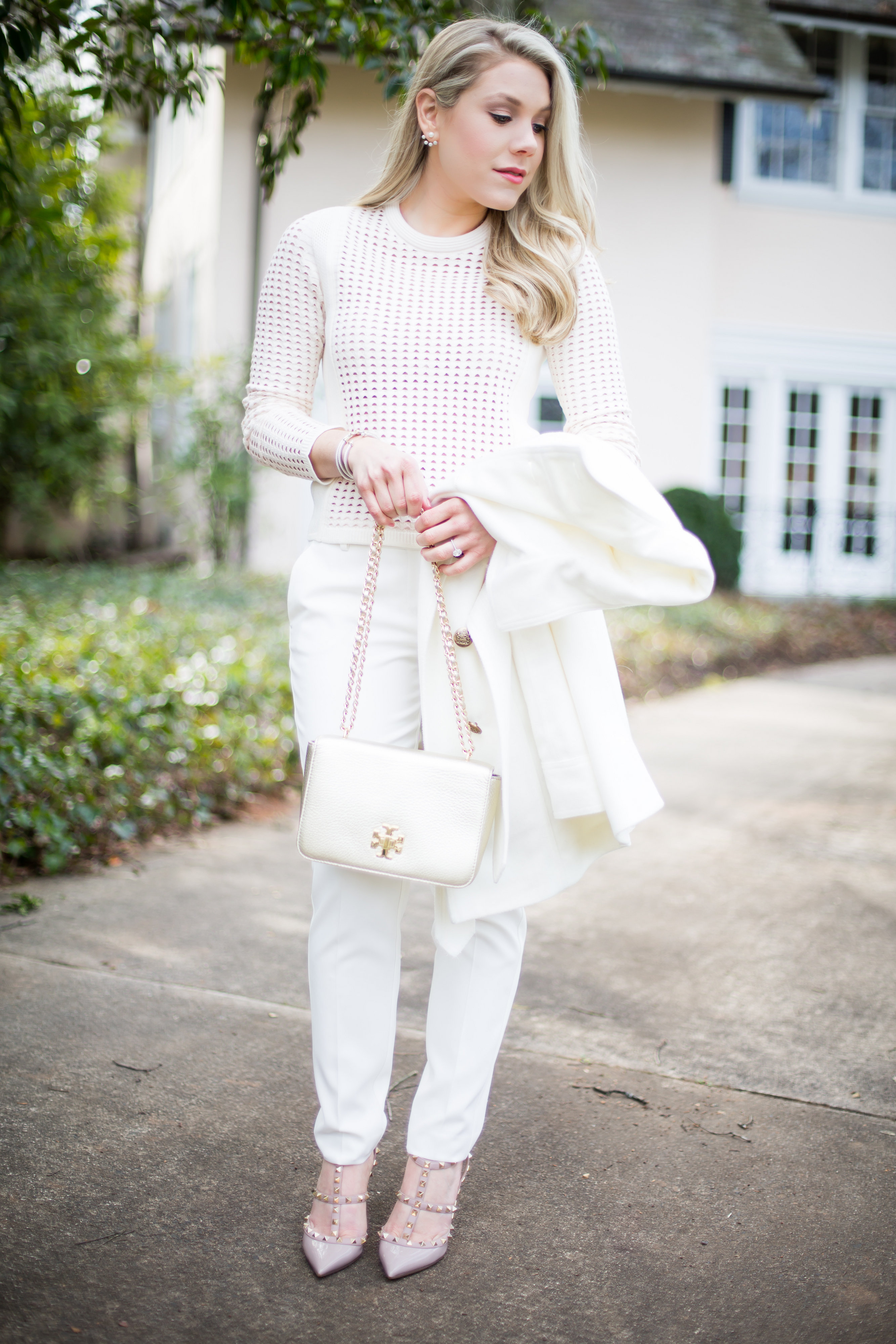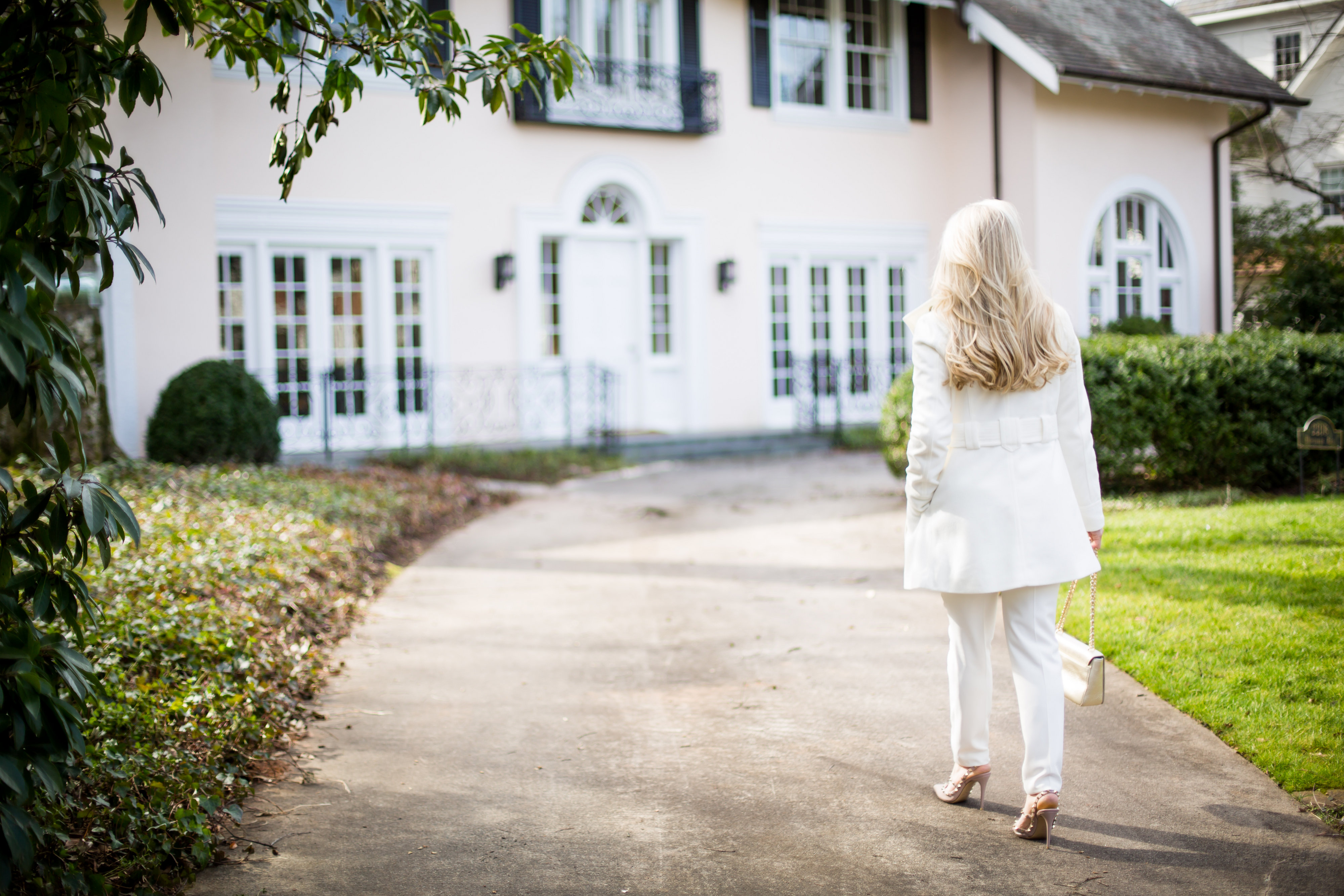 To accessorize, I paired my blush Valentino pumps and gold Tory Burch shoulder bag. Unfortunately, this exact bag is no longer available, but I have linked a similar one in white, here!  This Spring/ Summer prepare to see a huge surge in white accessories, like this shoulder bag. I recently purchased these designer look-alike white flats, and am excited to pair them with cutoffs, and my the honeycomb sweater worn in today's post!
Shop my outfit below:
Top: Tory Burch | Pants: Nordstrom, similar Ann Taylor | Coat: old, similar Macy's | Earrings: Nordstrom | Purse: old, similar Tory Burch | Shoes: Maison Valentino