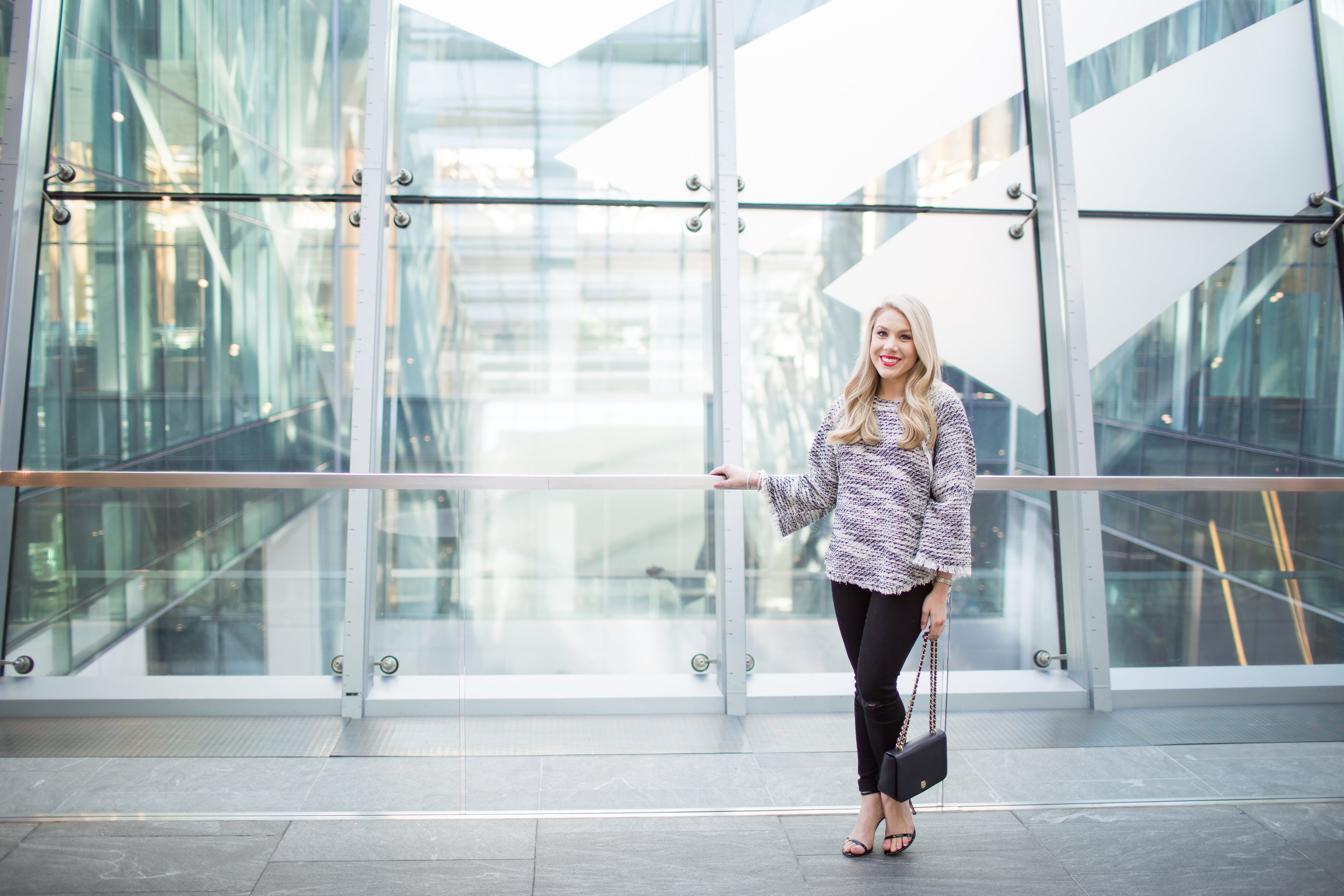 Outfit Details:
Pants: Ted Baker (similar, less expensive) | Poncho: IRO Paris (similar, less expensive) | Shoes: Stuart Witzman (similar, less expensive) | Purse: Tory Burch | Lips: YSL
Photography: Brittney Rowland
Hi everyone! I hope you all had a wonderful weekend. Mine was spent here in Charlotte with my forever valentine and our sweet pup, Tucker! Much like the entire Eastern Coast the weather in Charlotte has been painfully cold, so we have enjoyed keeping warm at home and tackling our to-do's!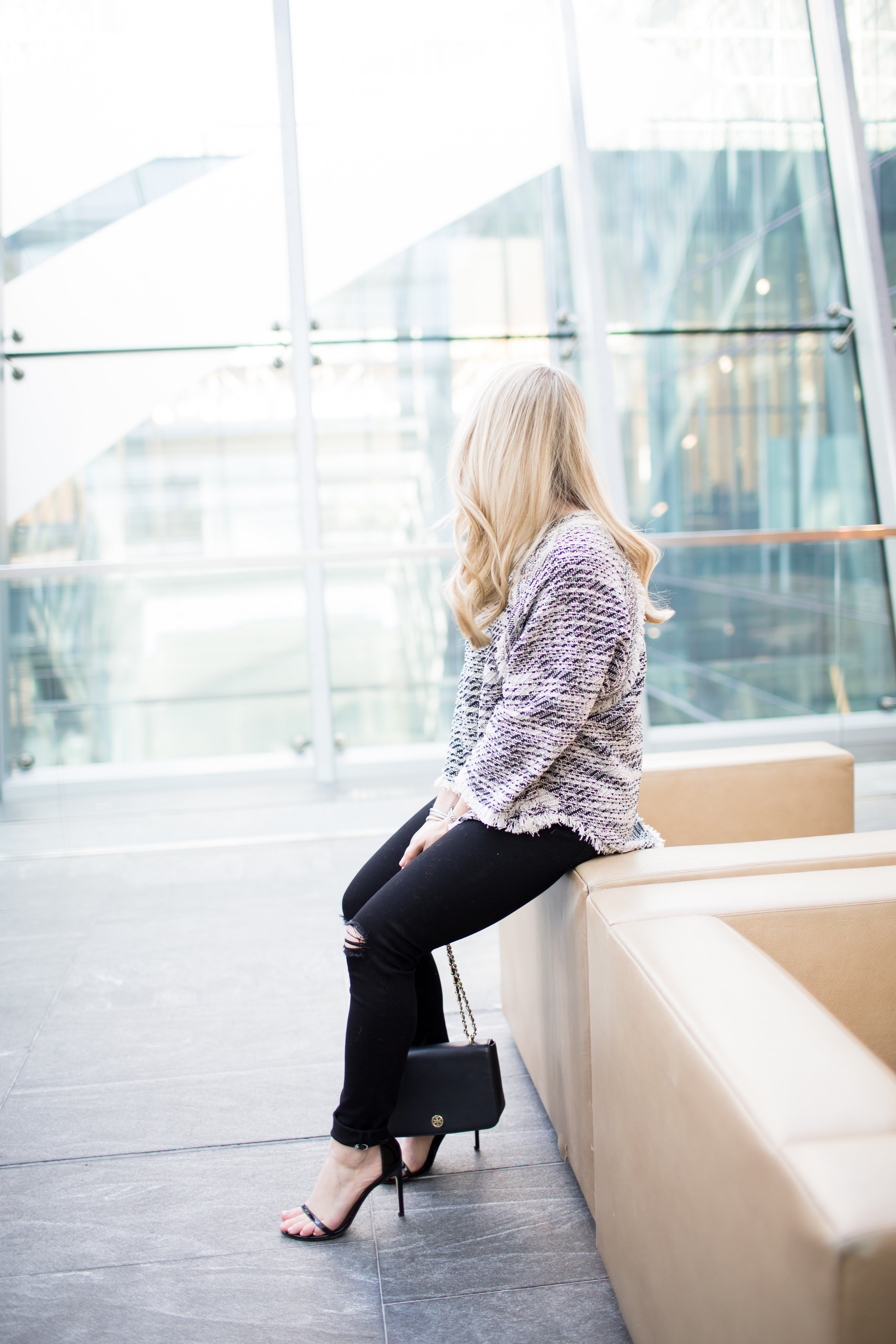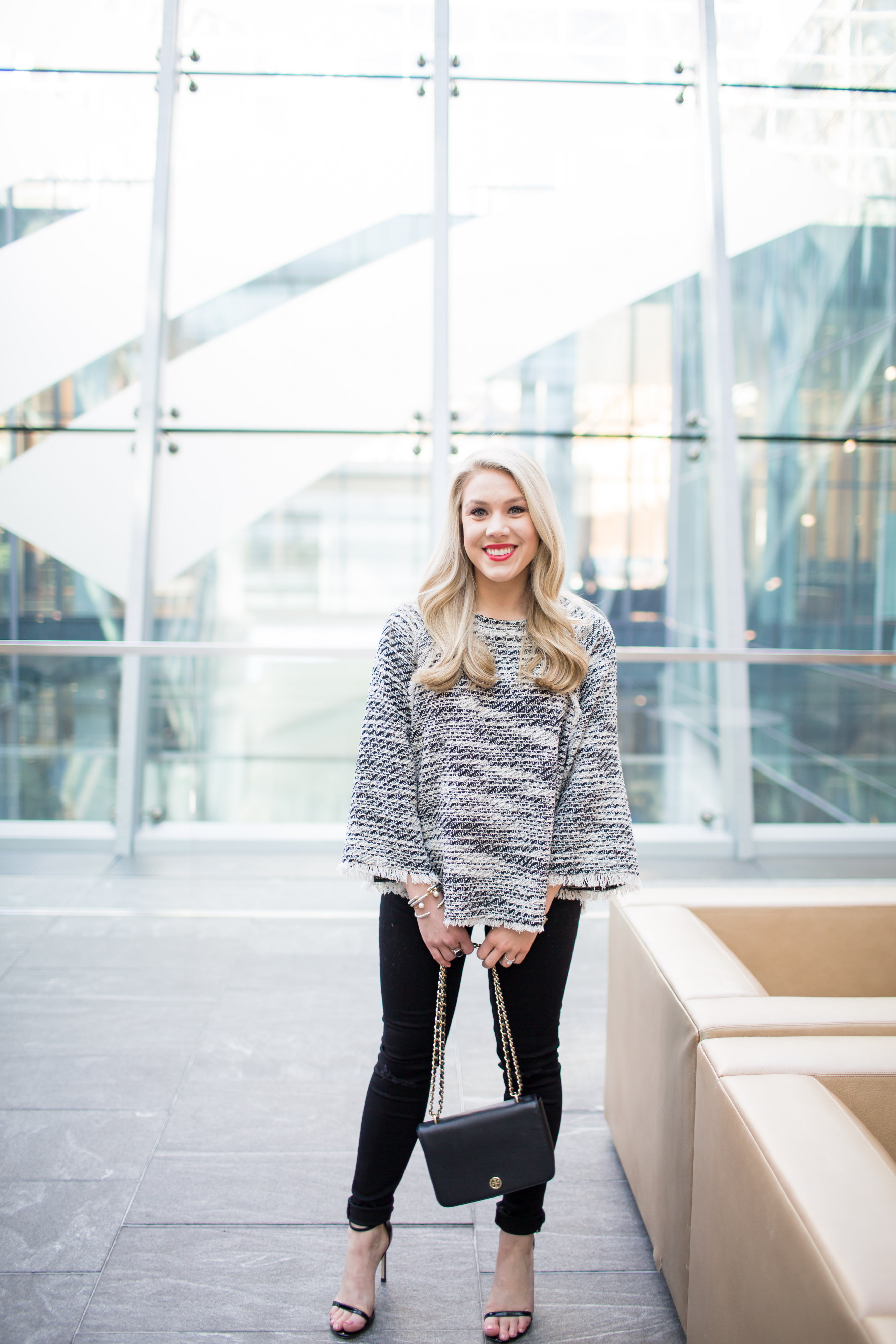 Lately I have been such a huge fan of non-restricting clothes, like the oversized top in today's post! As an advocate of tailored garments it's hard to believe I am even typing this, but it is true, my yearning to be comfortable has ultimately guided my decision in what I leave the house wearing each day! I blame the weather; I'm over rigid temps and Winter altogether. I've found similar versions of this top, like this darling fringe sweater from Nordstrom ($50) or this Poncho form ASOS ($18).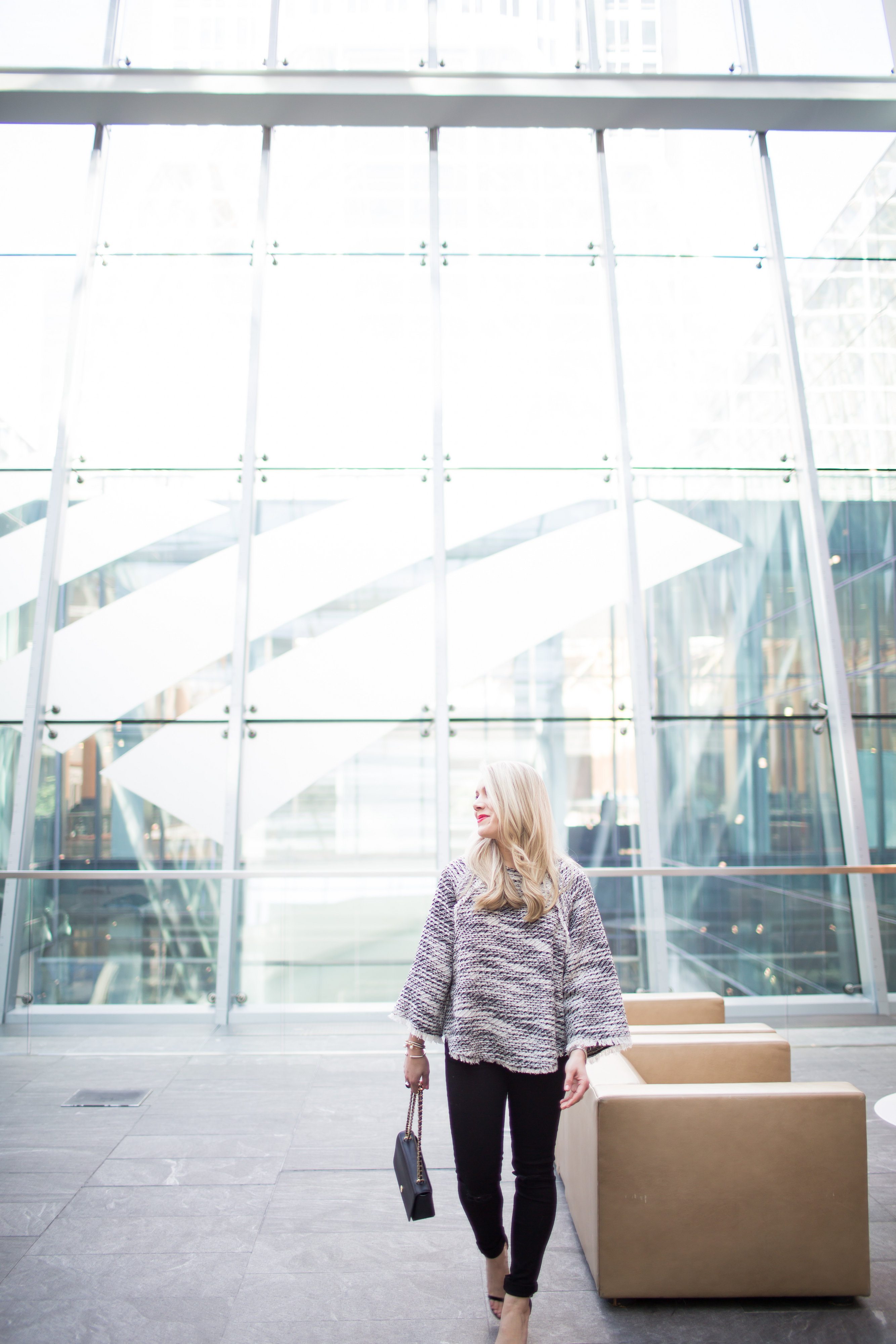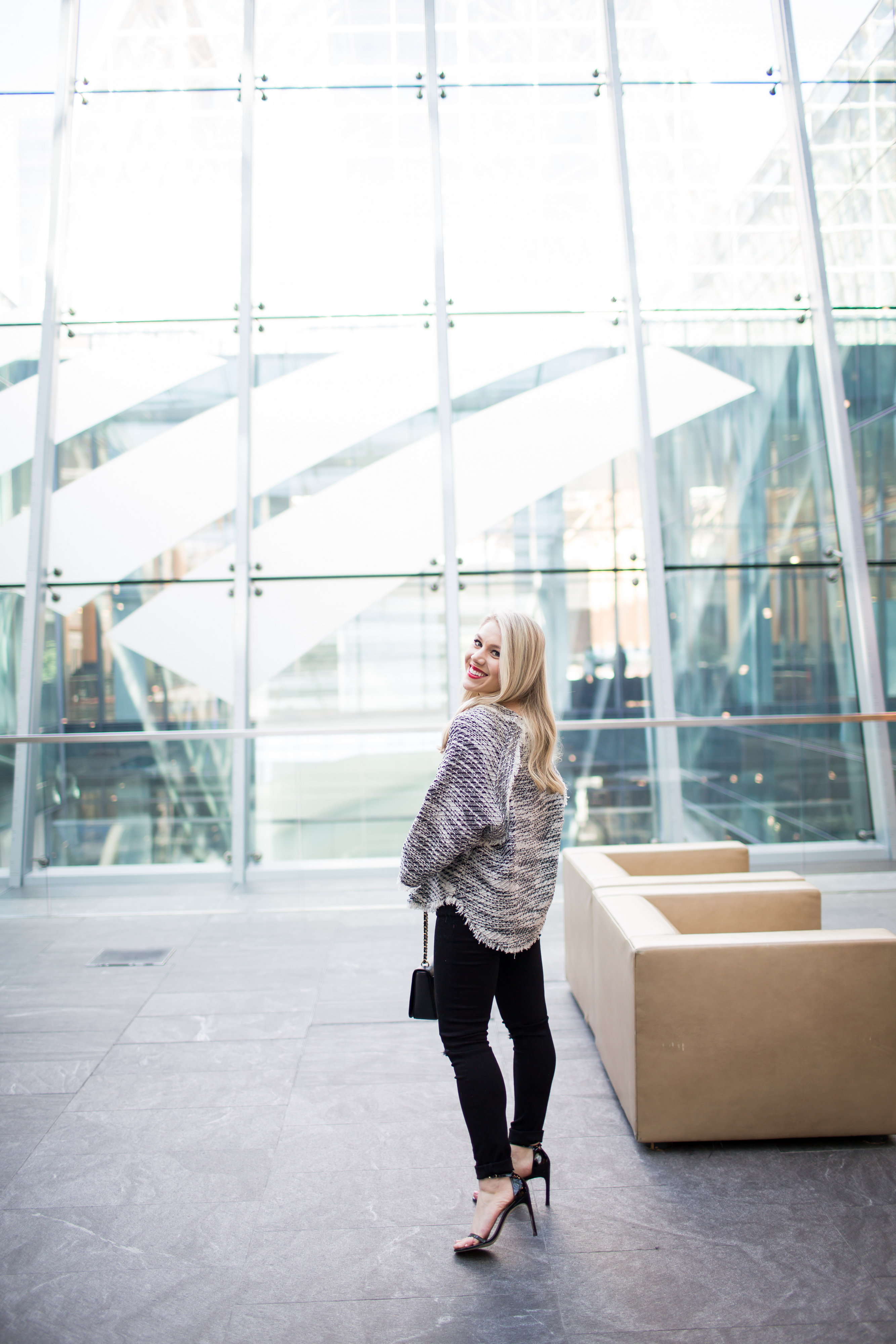 Being petite, it's important to balance oversized garments with more fitted pieces. For this look I dressed down my IRO fringe top with a pair of fitted black denim pants, which are distressed at the knees.  The rips at the knees are very subtle, so it dresses down the look without taking away from its overall aesthetic.
Black denim pants are a closet staple that I deem worthy of investing in. They pair well with a variety of outfits and are extremely slimming to say the least! This pair from Ted Baker are well made, don't stretch, and have remained vibrant after being washed numerous times. I have also included a few budget conscious pairs: here ($54), here ($54), and here ($35). I actually own a pair of the Rockstar's ($35), and cut the knee for a little DYI frayed action!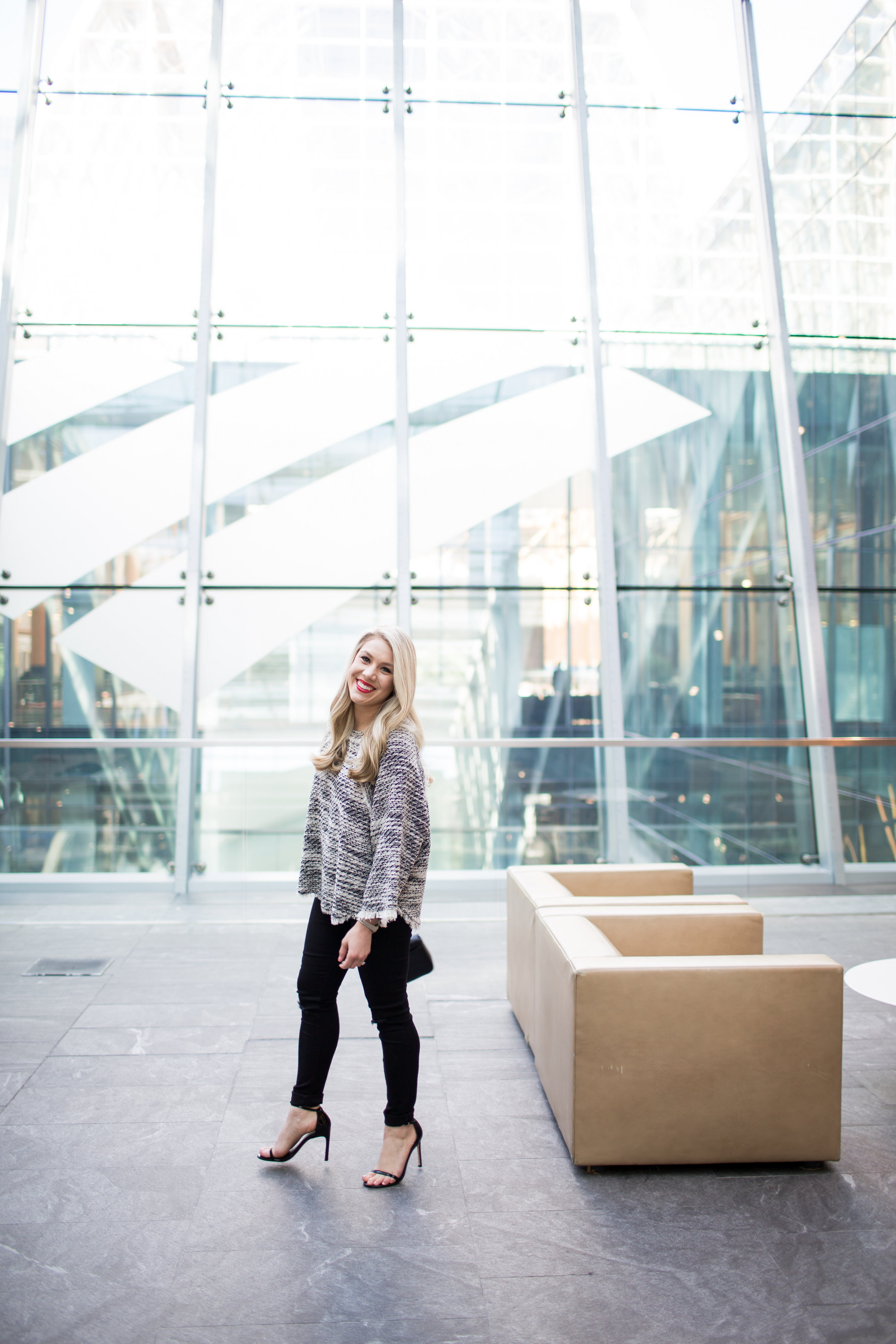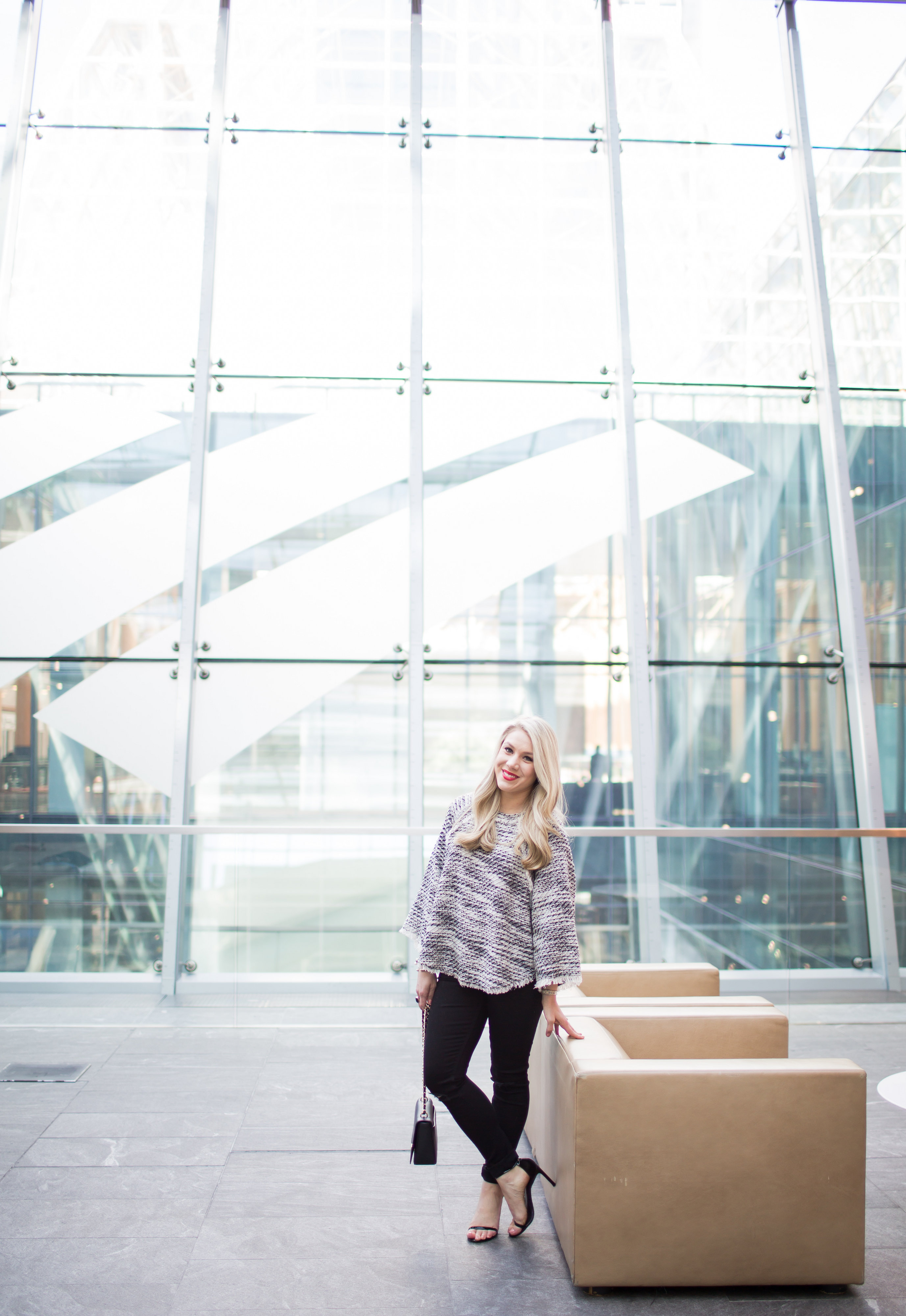 To keep things minimal and classic I paired my black Tory Burch Crossbody and a bold red lip and I was out the door!
To showcase versatility within my wardrobe, I've created several completely different looks wearing the same denim pants worn in today's post! Stay tuned!
xx, Taylor-Rae
Outfit details:
Pants: Ted Baker | similar: here [$54], here [$54], here [$200]
Poncho: IRO | similar: here [$25], here [$59]
Shoes: Stuart Weitzman | similar: here [$47], here [$89]
Lips: YSL