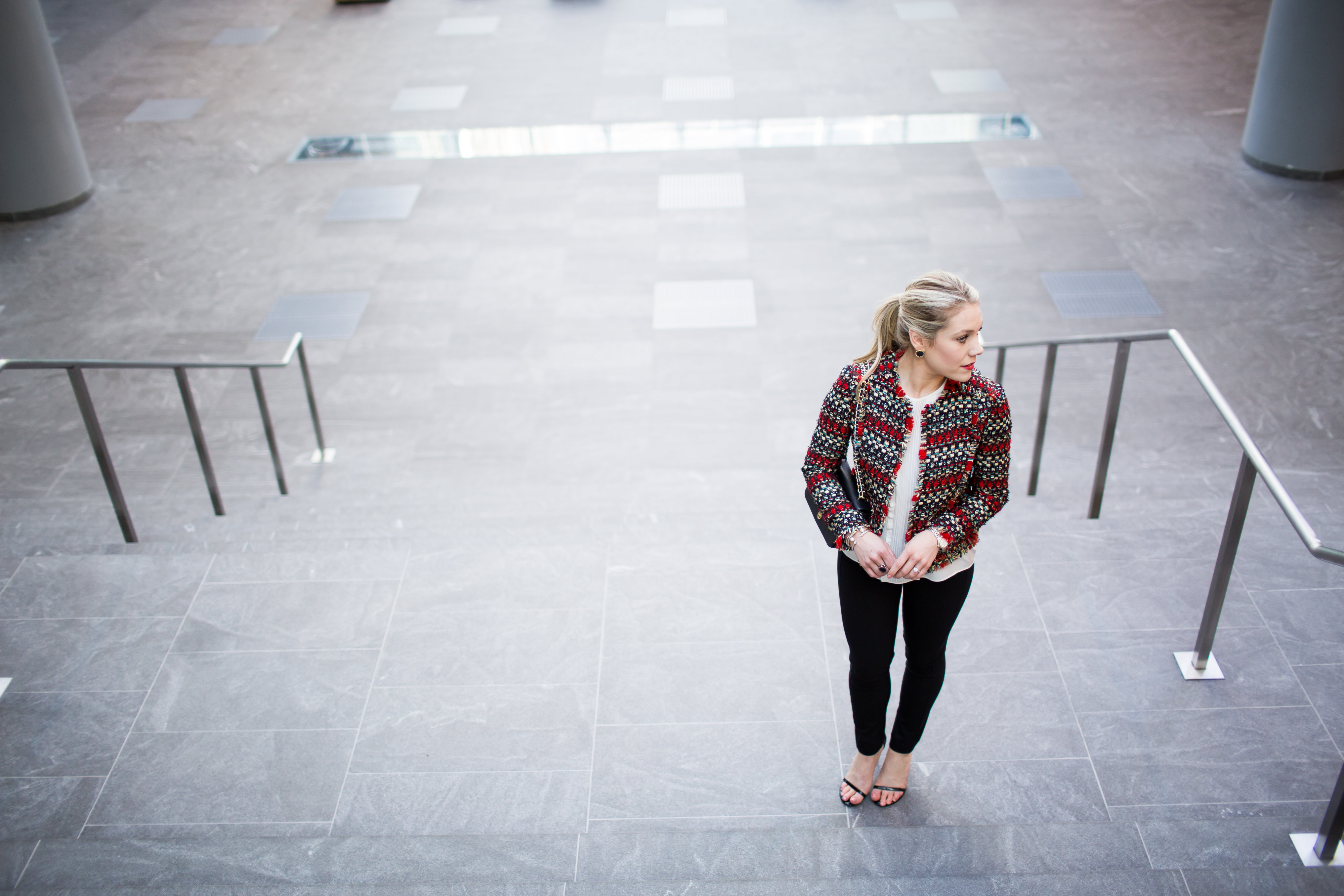 – Outfits details –
Blazer: Truth & Pride | Top: Kate Spade c/o Nordstrom | Pants: Rag & Bone c/0 Nordstrom | Shoes: Stuart Weitzman | Alternative Shoe: ASOS | Purse: Tory Burch | Earrings: House of Harlow 1960 | Lips: MAC
It may seem as though I have been on a blazer kick, as last week I shared this look on Style Souffle, which featured a fabulous Rebecca Taylor tweed blazer in my favorite neutral shade, blush.
Today I am sharing yet again another blazer. Quincidence, maybe.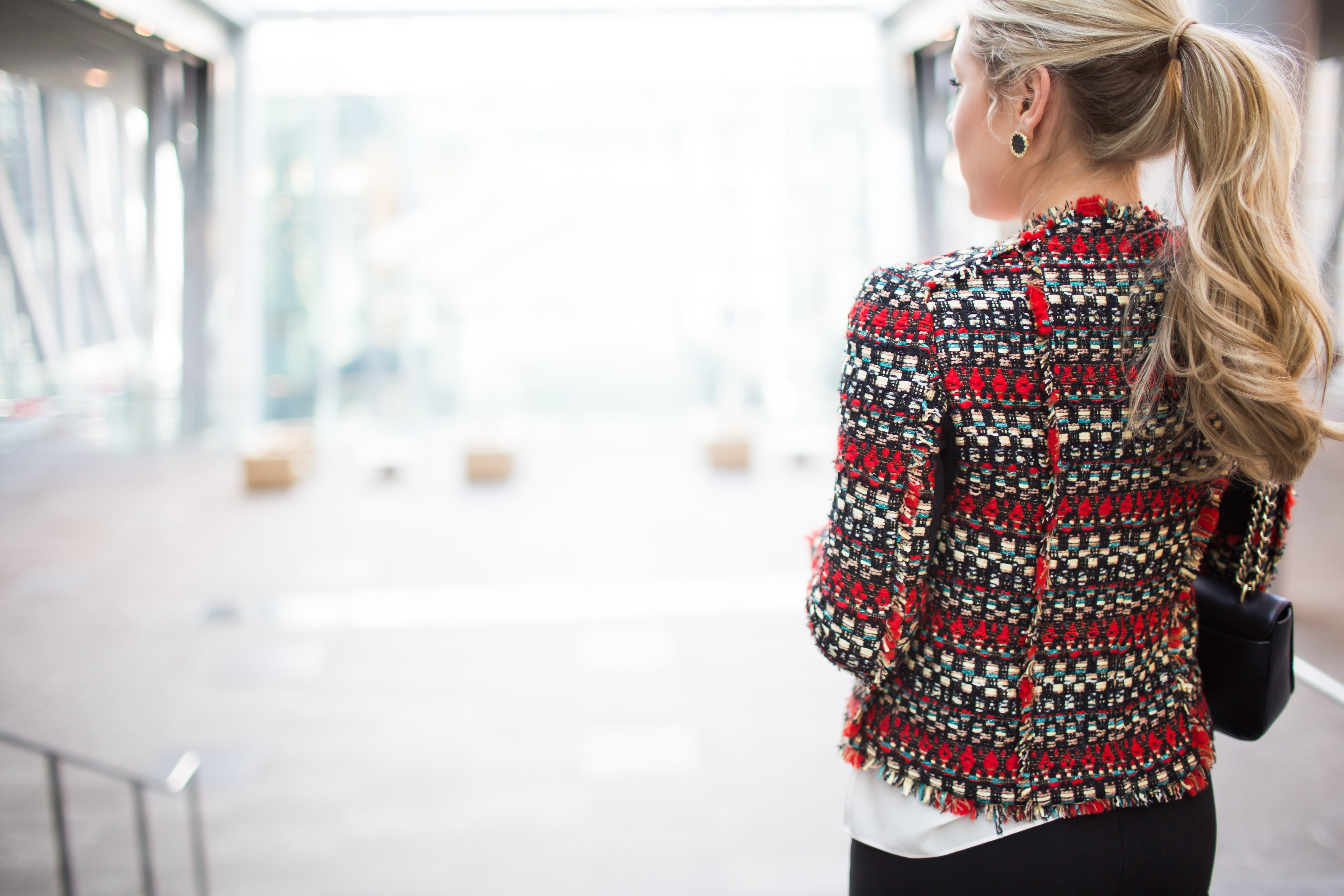 When it comes to creating a classic, well-rounded closest it is important to consider timeless and basic pieces, like a quality blazer, black slacks, and a great neutral pump. While you can find such items at better than department store prices, these are definitely investment pieces, so don't be afraid to splurge on certain ones if the time is right. They're classic and (if you take care of them) can last for years or even decades. They'll carry you through work weeks, networking soirees, job related functions, and days when you want to look your best.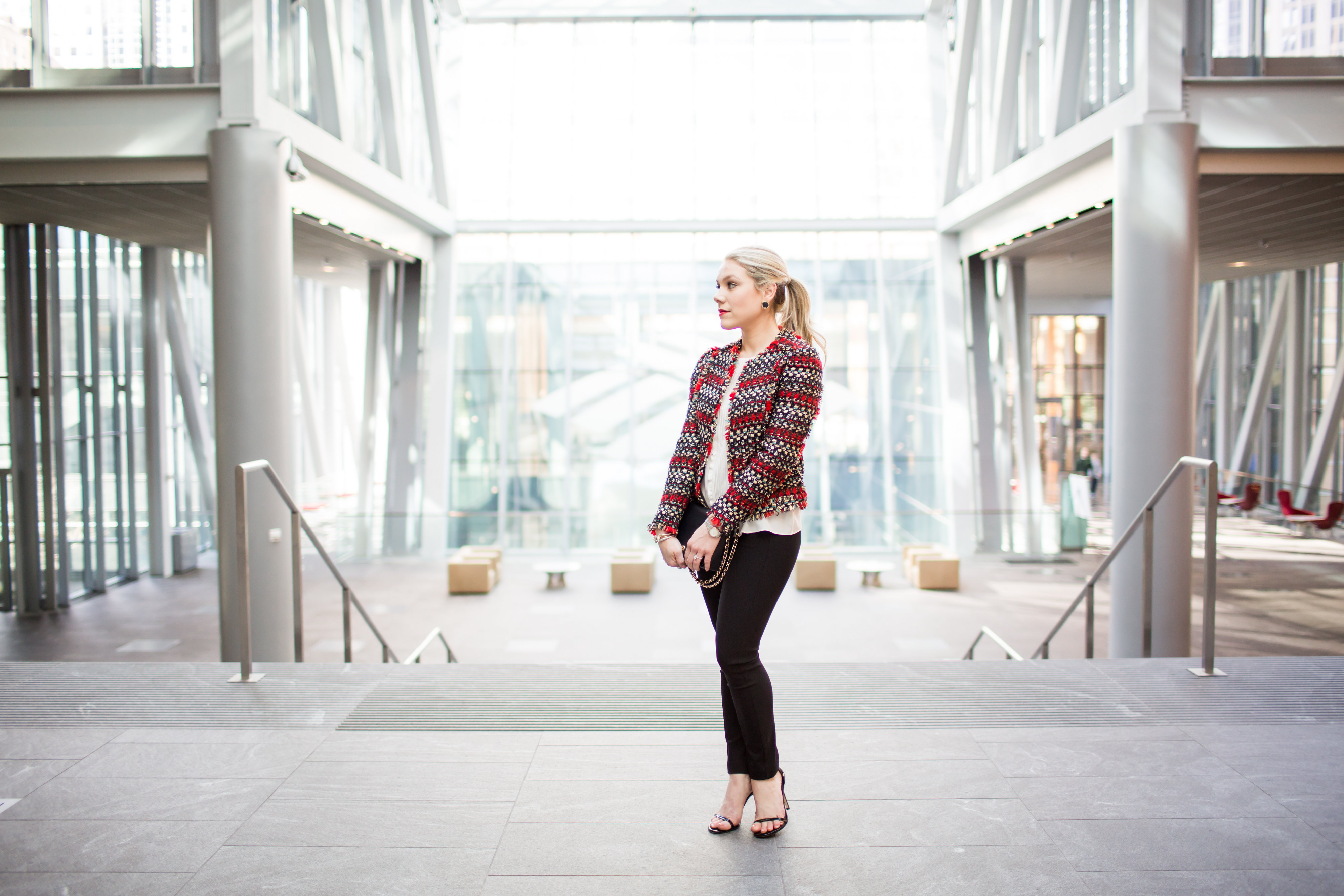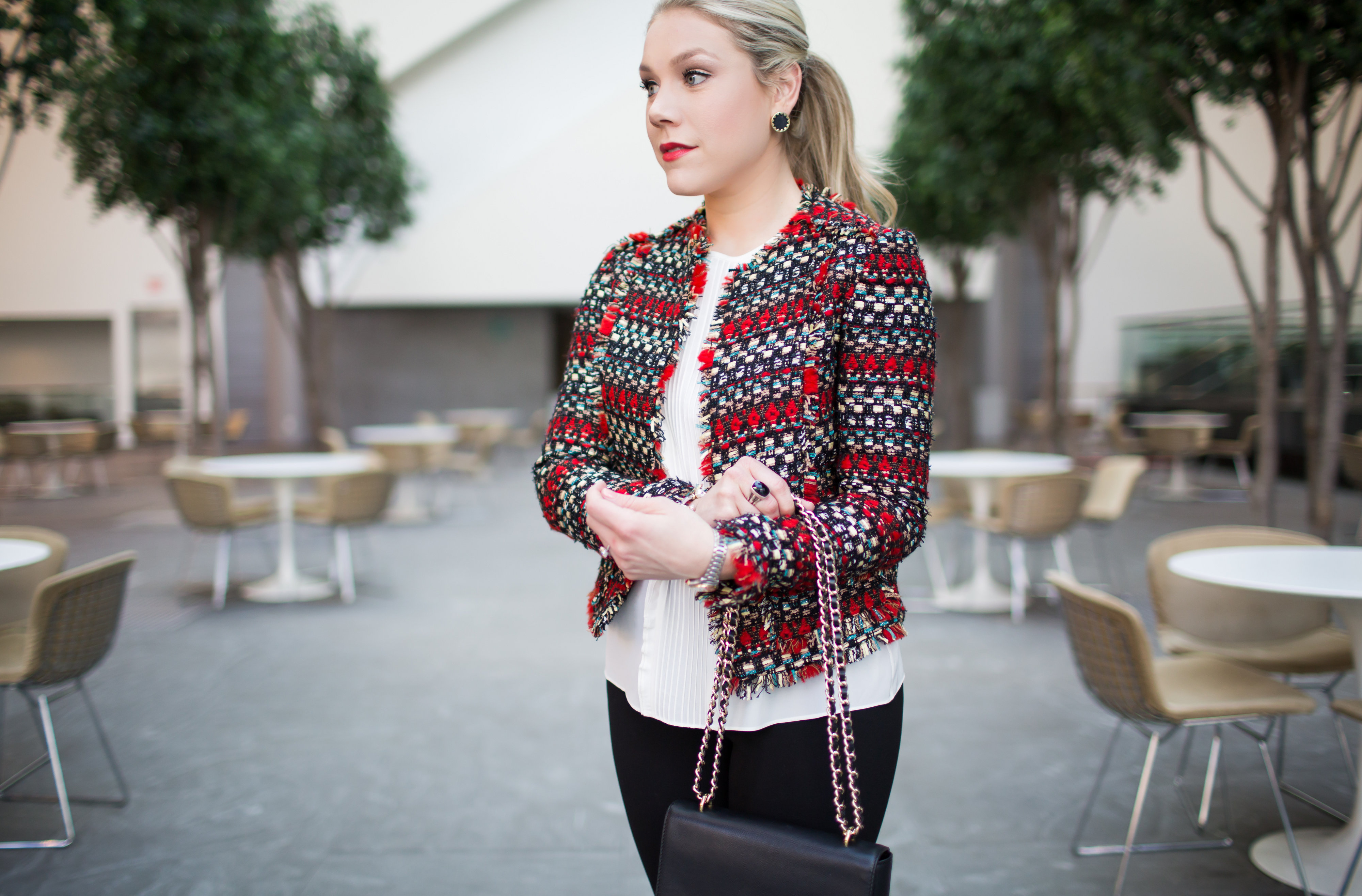 Around the holiday's I realized my wardrobe lacked the color red. And, if you think about, red is such a versatile color that is appropriate for many occasions throughout the year (i.e. Christmas, Valentine's, the Holiday's, and if it's season specific, The 4th of July). So when I discovered this red tweed Truth & Pride blazer at Nordstrom I couldn't pass it up.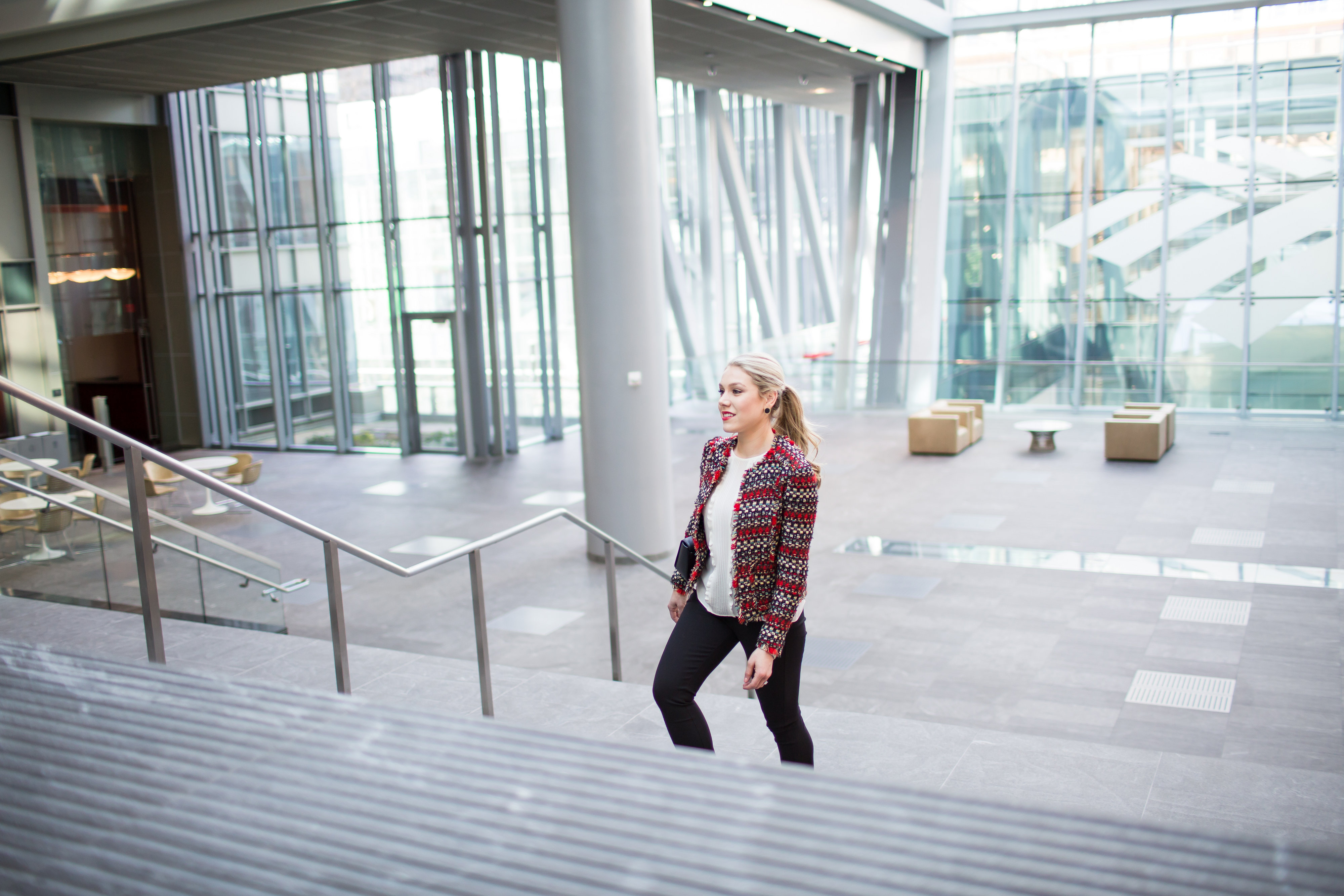 Another go-to of mine are black slacks. The Rag & Bone pair worn in today's post are extremely unique in their design, and are in class of there own.  They have the structure of a dress pant while offering the relaxed fit of a legging – it's like wearing yoga pants to work!  An added bonus is the asymmetrical seam, which is designed to slenderize and elongate your legs to create a more streamline look. Seriously, if I were a pant this would be it!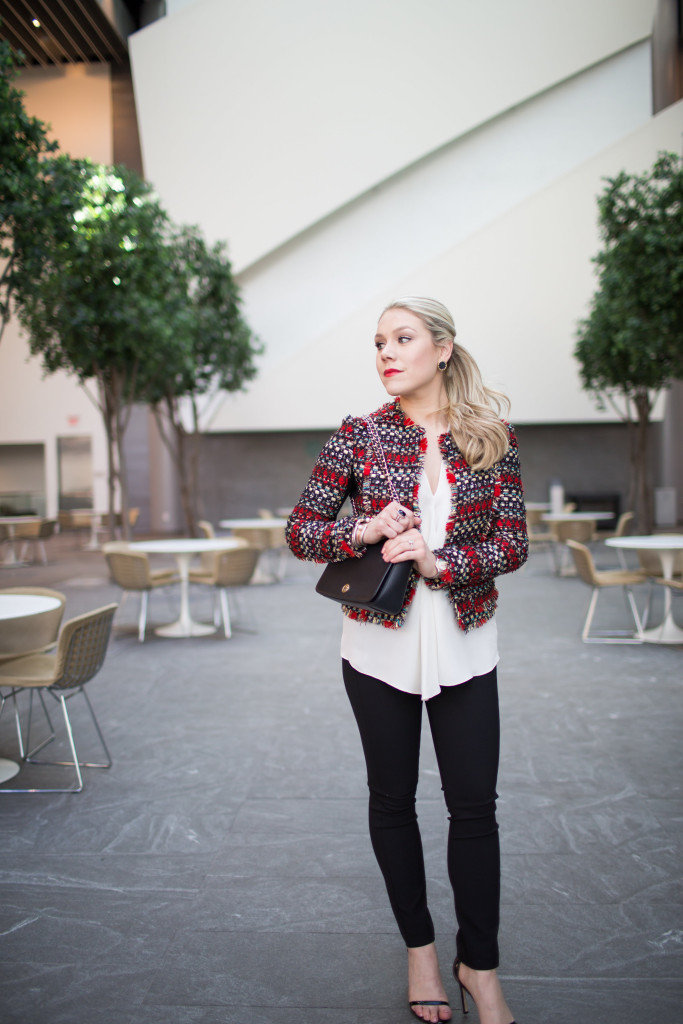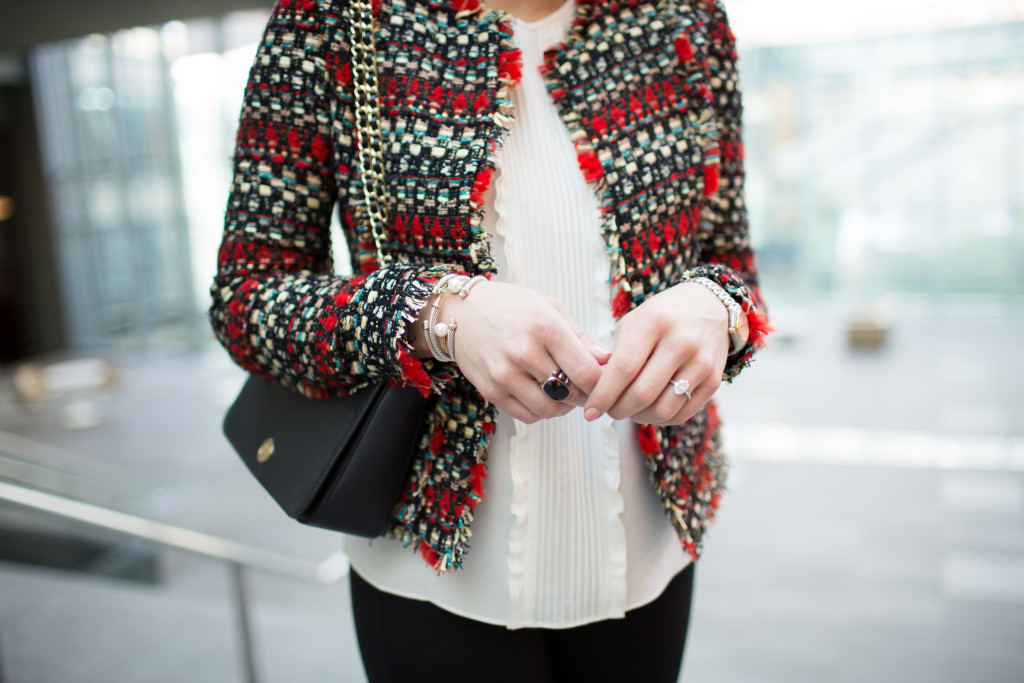 Thank you so much for reading today's post! I'm inspired to create a post on Top 10 closet essentials for everyone while providing options of example at the three different price points: Save, Spend, Splurge. Please let me know if you would be interested.
Also, if you are not already doing so, please follow me on Instagram (@stylesouffle) for real time whereabouts and blog post updates.
xx, Taylor-Rae
Shop details below: