Skirt: ASOS | Top: Nordstrom | Shoes: Mason Valentino (similar – $100)| Purse: Tory Burch | Earrings: Nordstrom | Sunnies: Lucia | Watch: Tory Burch | Lipstick: Tory Burch
This past weekend was full of so many unforgettable moments. Everything about it was perfect – a healthy balance of work, play, relaxation, and bliss.
It all started on Friday when my mom and I met with my now wedding stationer, Lauren of Elle Dee Designs. Upon meeting Lauren it was if we had been friends for years. I'm looking so forward to working with her for our upcoming wedding and truly feel that we will become great friends!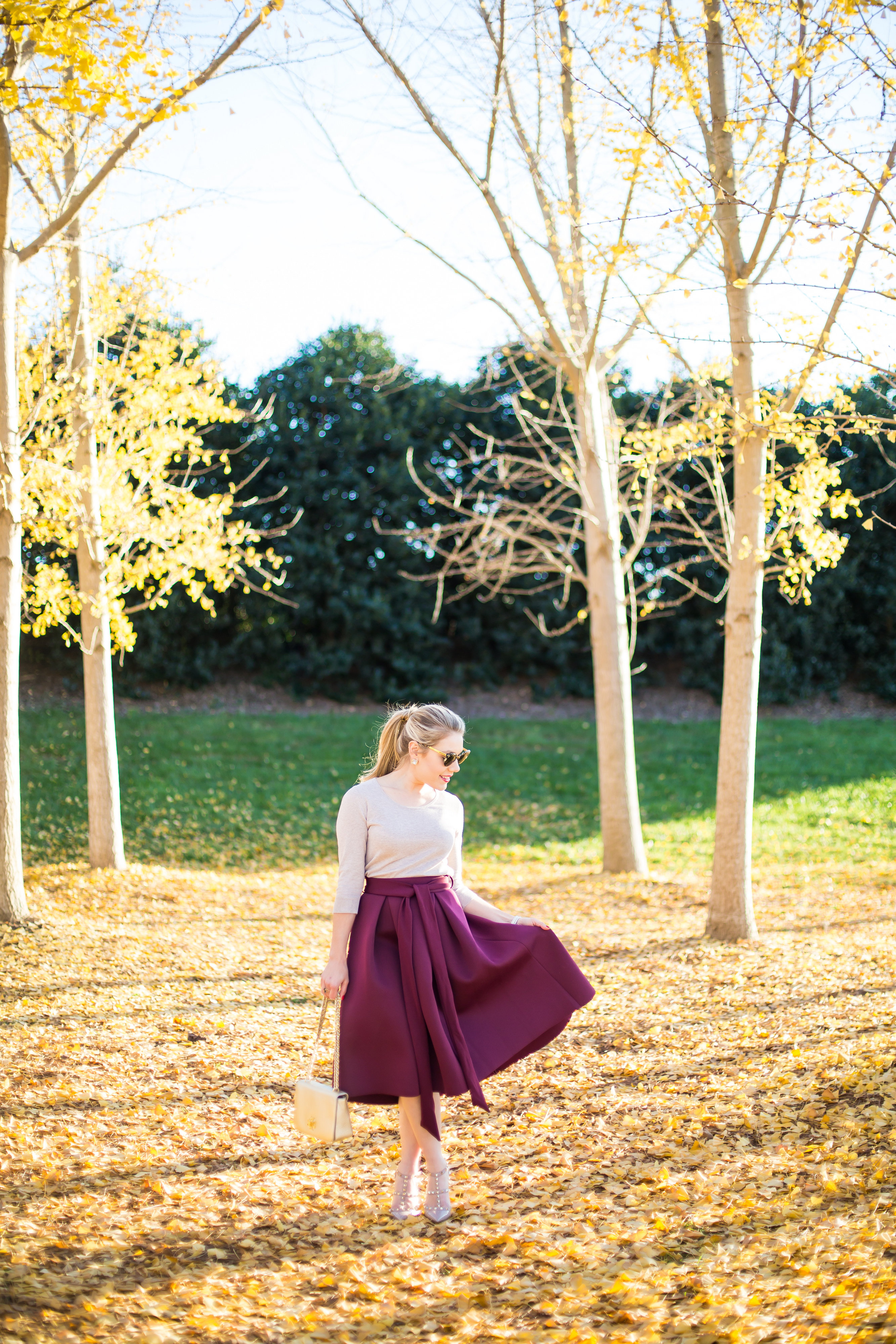 On Saturday, I woke up without any premature plans. In fact, that morning I decided to surprise my Mom with breakfast wearing none other than sweats and a pull over (clearly with no intention of going anywhere other than her house). Well, little did I know then how much we would accomplish that day. Shortly after arriving at my moms she looked at me and with a spontaneous look on her face said, "Let's go to the Duke Mansion" (my wedding venue), and within minutes we were in the car and one our way! Afterwards, we headed to a local consignment store, which lead to a trip to one (or four) fabric stores, followed by several greenhouse visits.  Considering it was my first day off in months, I found it so refreshing to take on the day at my own leisure.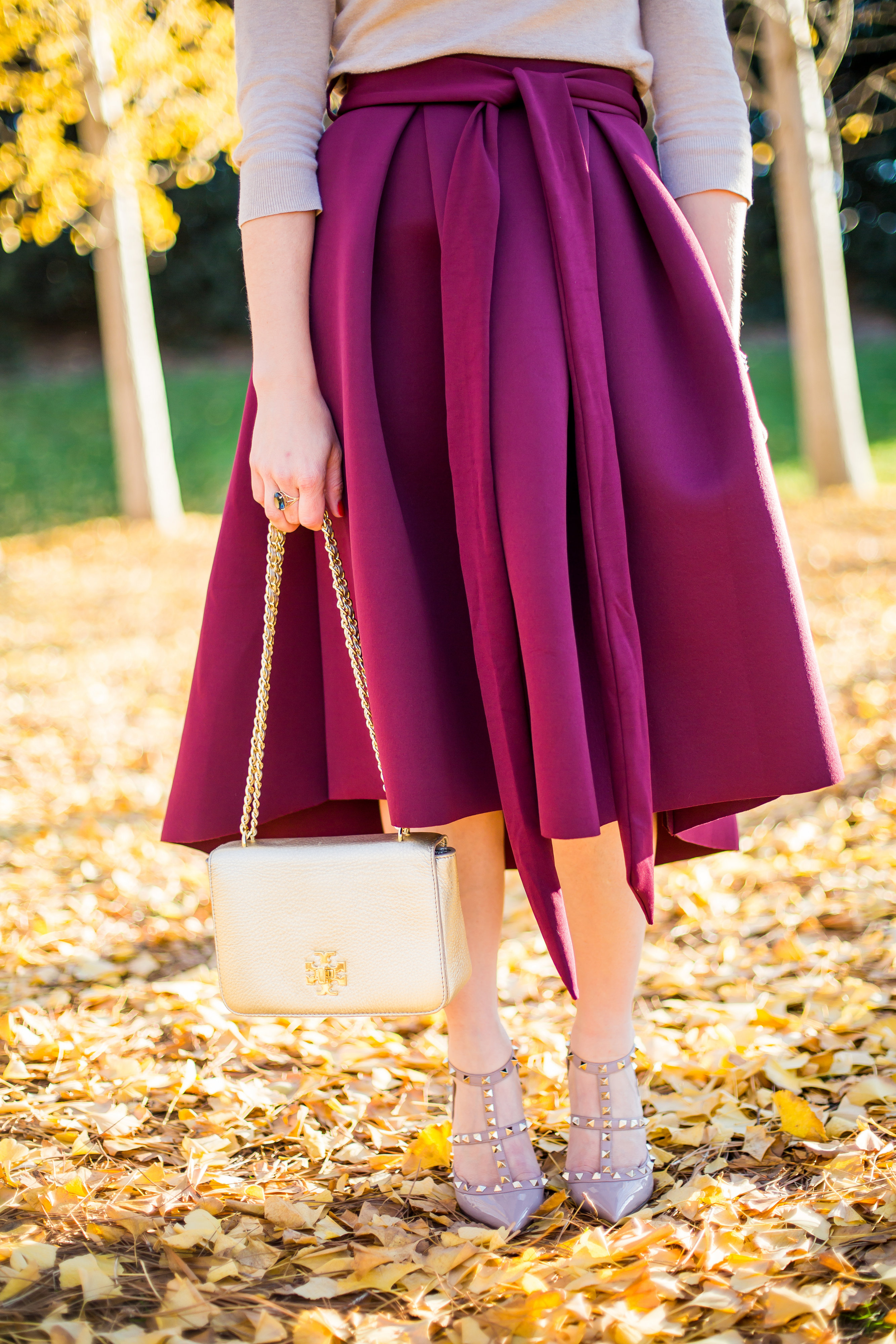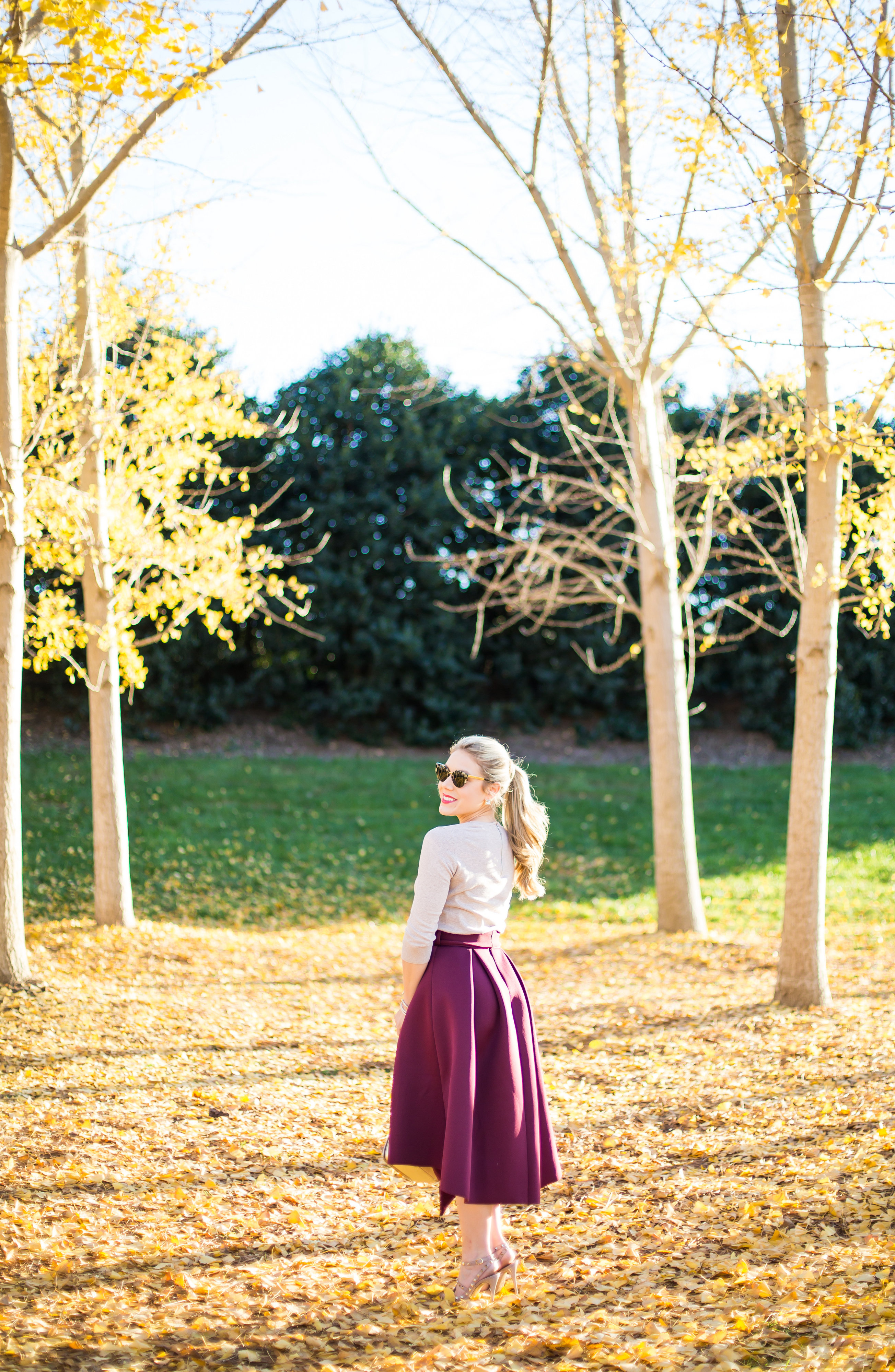 On Sunday we headed uptown for the Panther's game, which ultimately took the voice of my fiancé. We love our Panther's… #dabonem.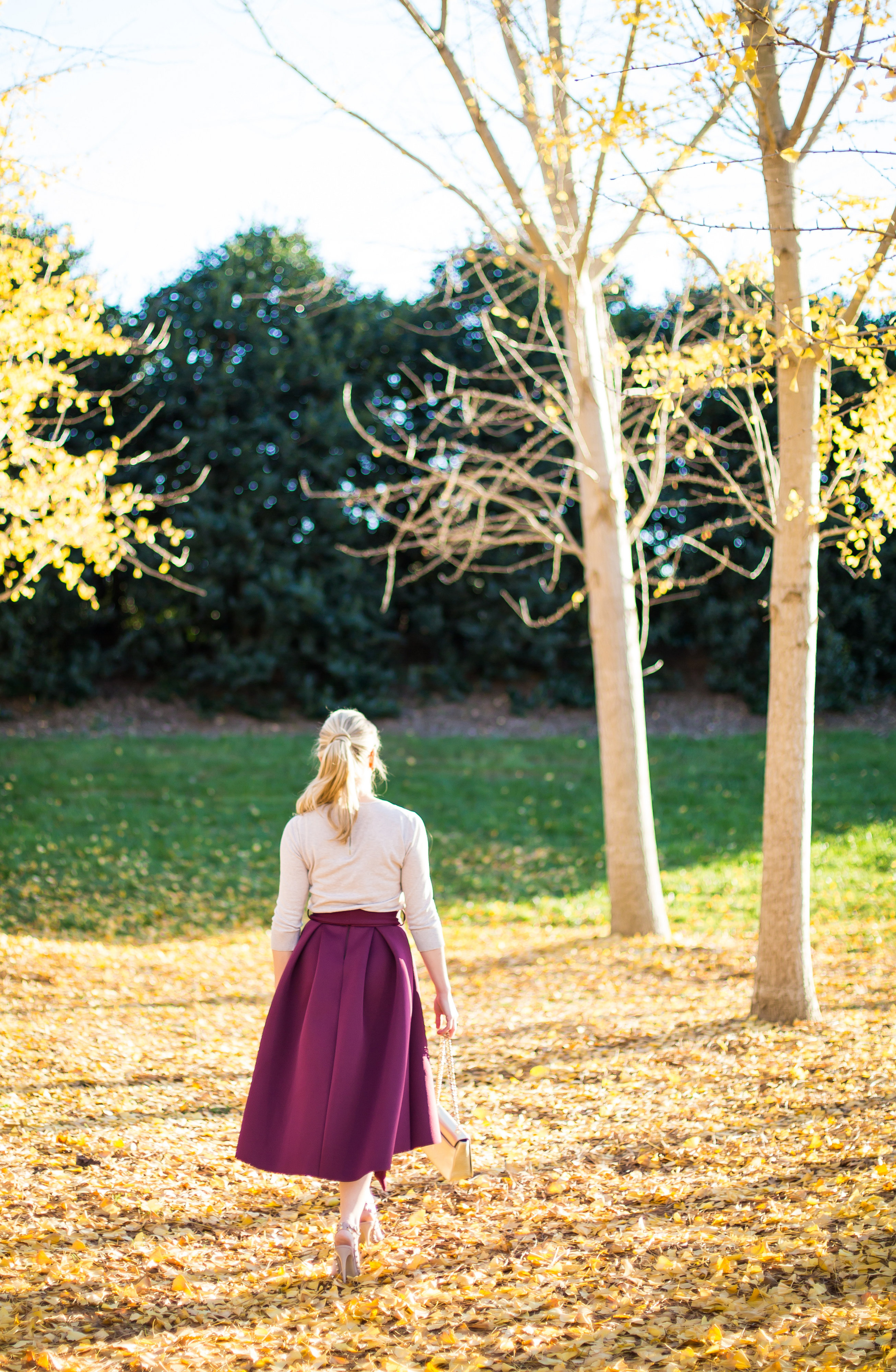 Although this look was shot several months ago, it was too good not to share on Style Souffle. Better late than never, right?! This high-low skirt from ASOS immediately caught my attention. It's neoprene too, making it especially unique. Unfortunately, there are only limited sizes remaining so I have tagged other similar options in the scrolling feed below.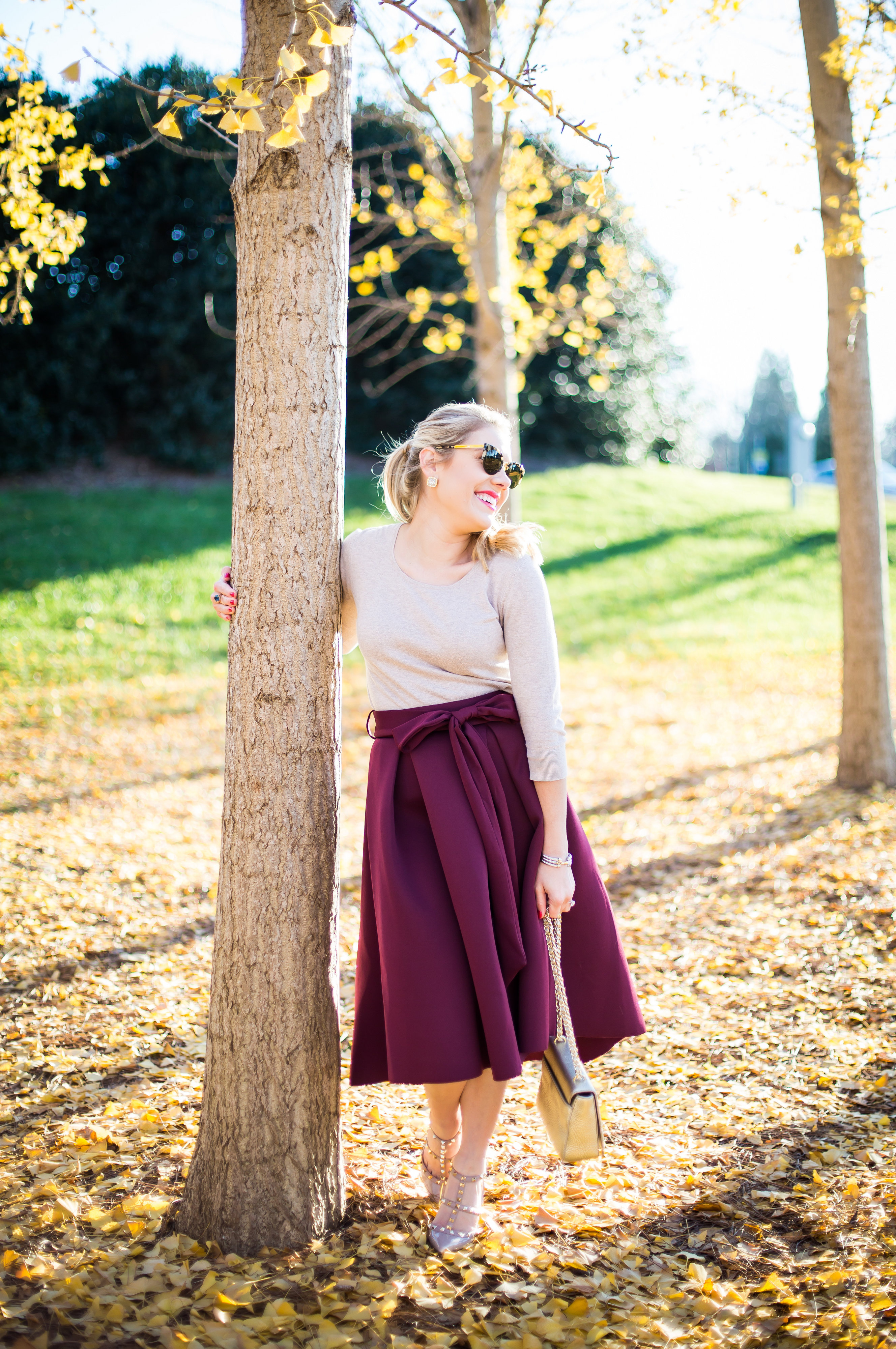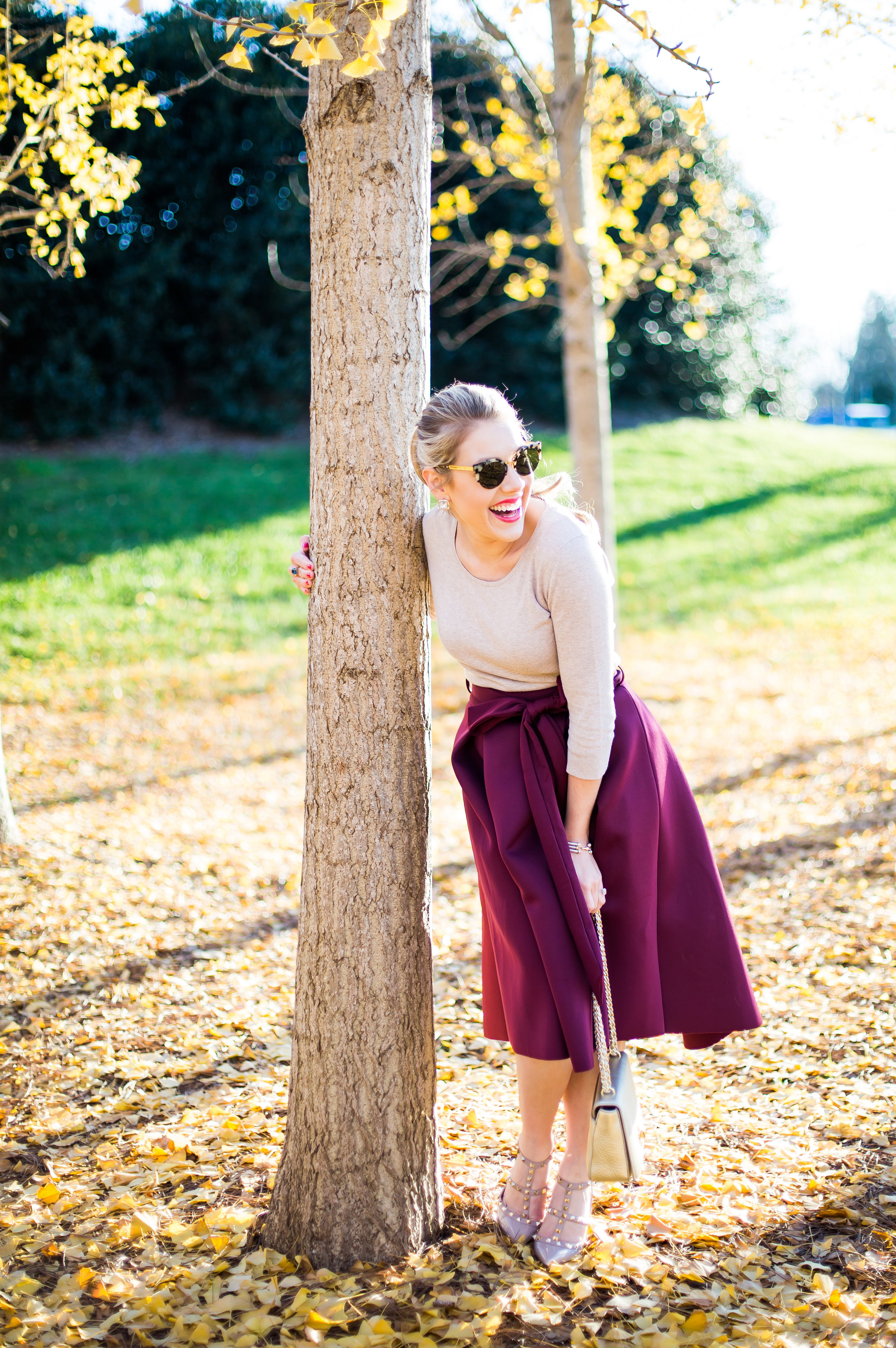 To play up the skirt I paired it with neutral pieces. These Valentino heels and Tory Burch purse were the perfect accessories.  I was gifted my Valentino's a few years back, but this pair form Nordstrom are similar and won't break the bank (only $100)!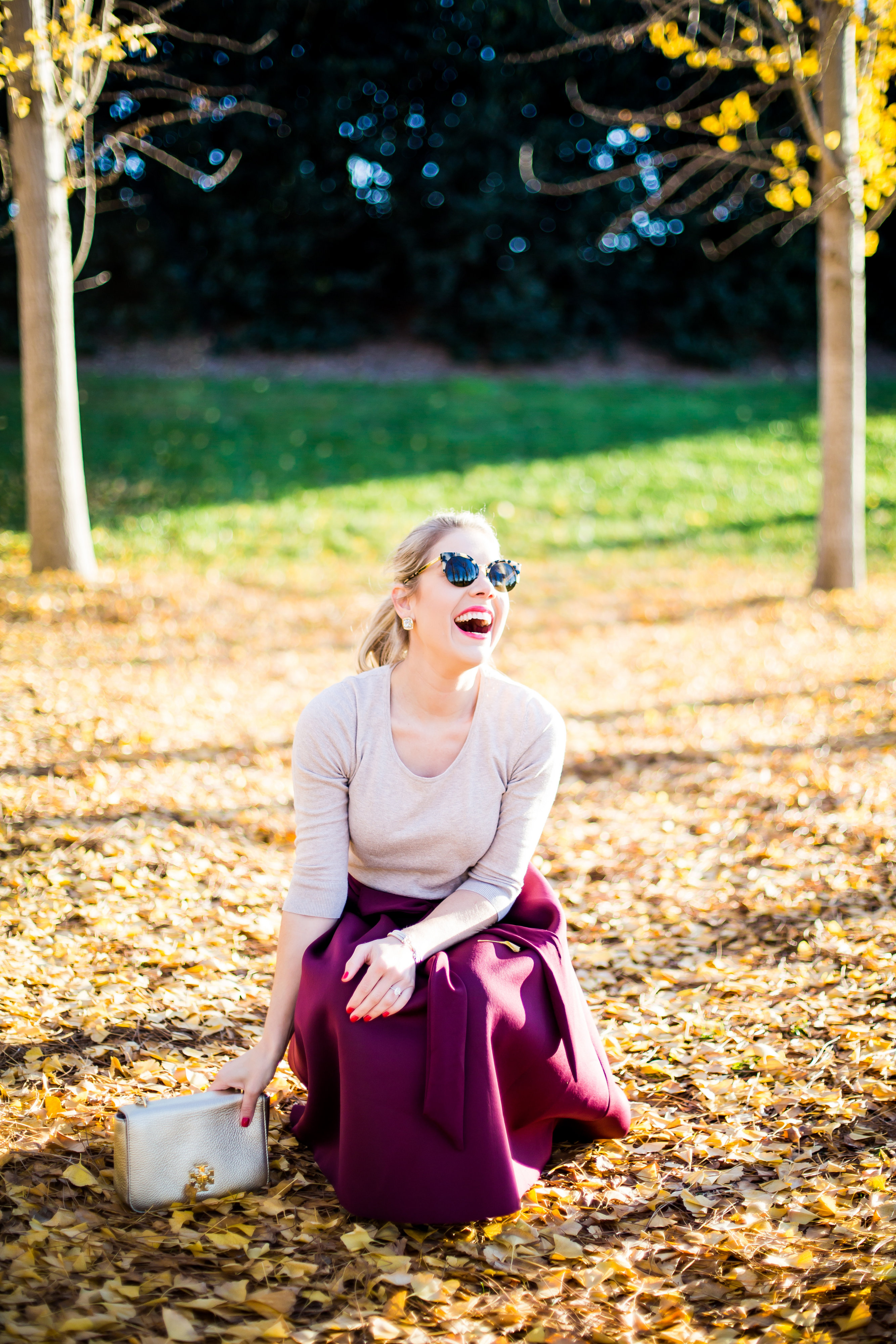 As for my sunglasses, you can actually rent them for a month for free at www.shopditto.com. I love having a variety of sunglasses, which is why the Endless Eyewear program at DITTO is a total game-changer for me! DITTO offers a sunglasses subscription for only $19/month that allows you to rent the newest designer eyewear and exchange them for another pair whenever you want. How cool? You can try your first month FREE by signing up HERE using my special promo code: STYLESOUFFLE.
Thank you all for stopping by today, and I hope you all had a fabulous long holiday weekend! This week I have some very exciting wedding related posts' coming your way SO please stay tuned.
xx, Taylor-Rae
Shop details below: