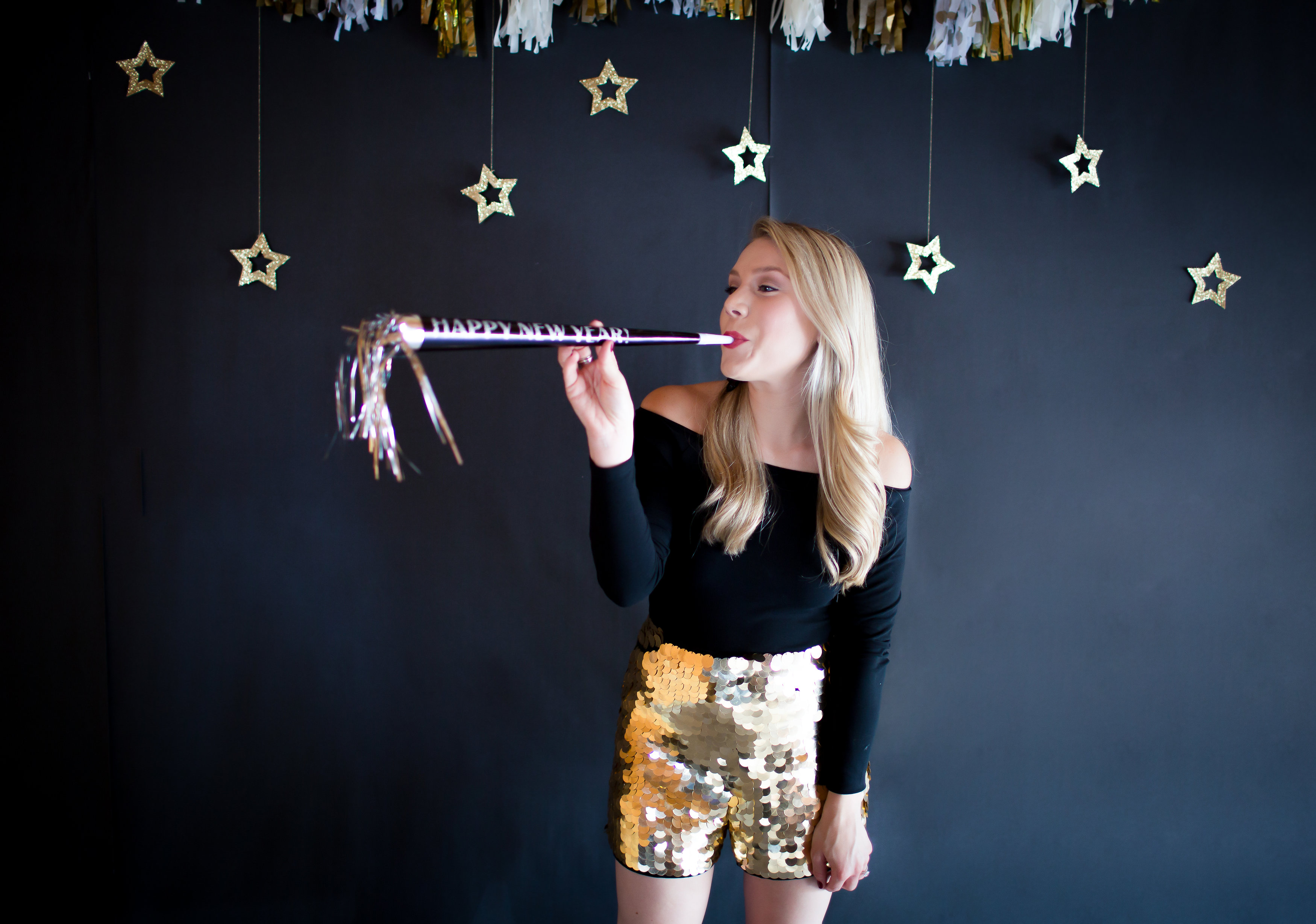 Taylor-Rae – Top: ASOS | Shorts (sold out): Similar | Shoes (old): Similar | Garland: Swoozies | Horn: Swoozies
With Christmas only two days away, I'm sure many of you have last minute shopping, present wrapping, and holiday festivities on the brain. And trust me—I'm right there with you. But, that's not to say we should overlook the next important holiday: New Year's Eve!
Personally, I like to plan in advance and save myself a few premature wrinkles. That way, I can worry about important things, like hair and makeup, when the time comes.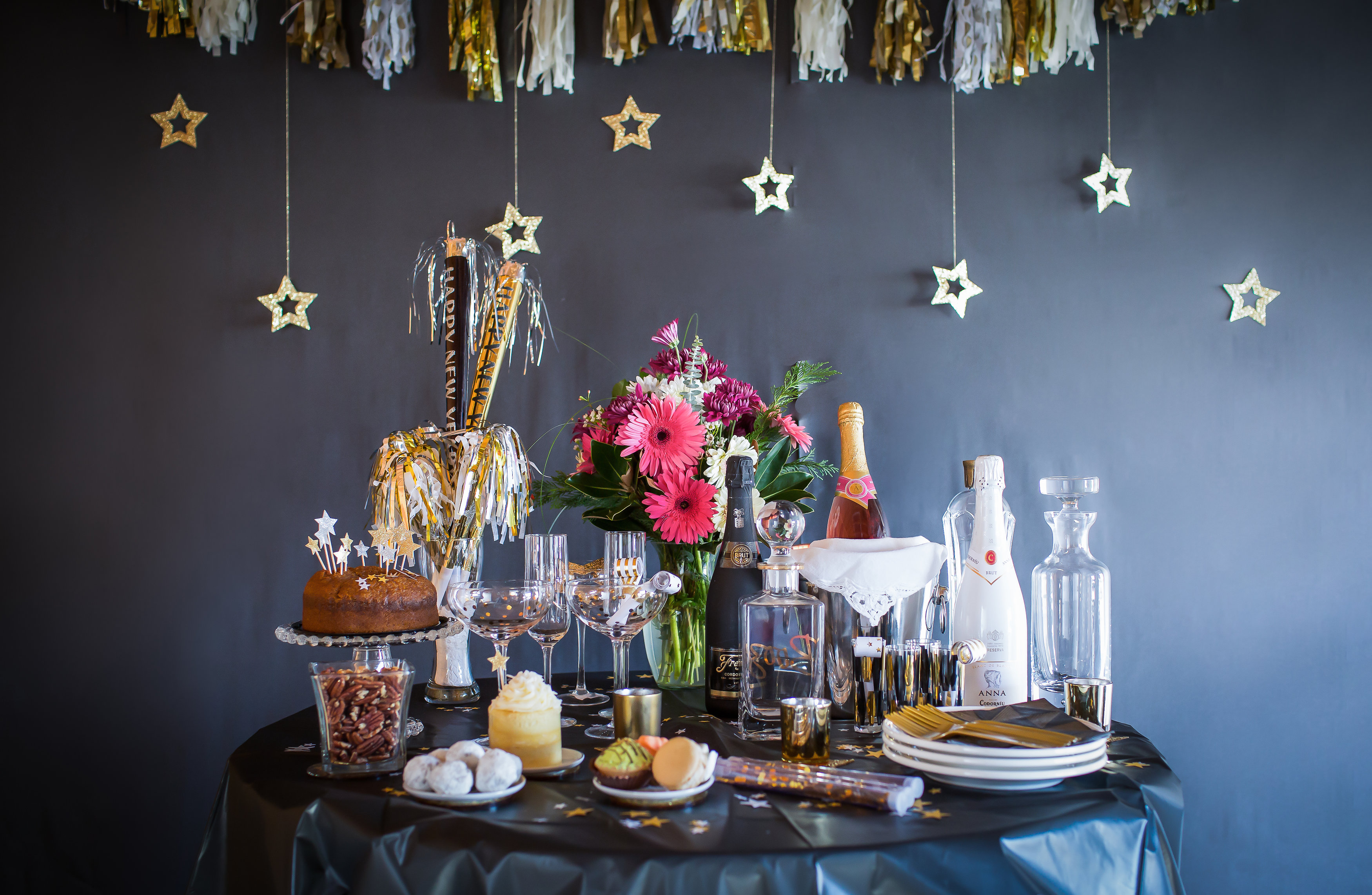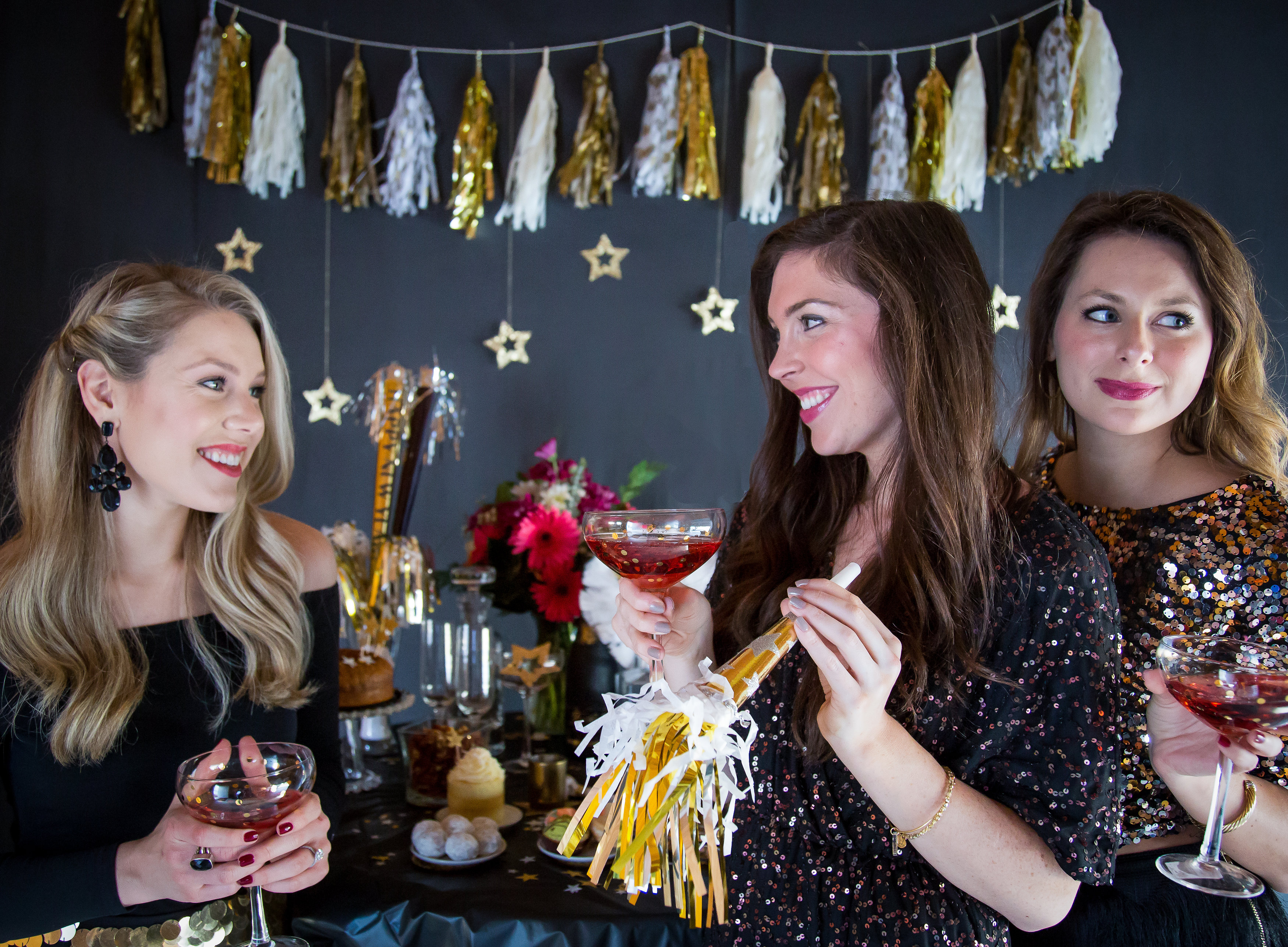 If there's one night to bust out the sparkles and shine, it's New Year's Eve!  Whether you've planned a big night out or hosting a soirée of your own, embrace the opportunity to go all out! So, to inspire you to ring in the New Year in style, I've teamed up with Swoozies, and my favorite bloggers Shelby (Pretty in the Pines) and Zelle (Southern Style Blog) to bring you party planning ideas. If this doesn't have you excited to sip champagne in a few days, I don't know what will…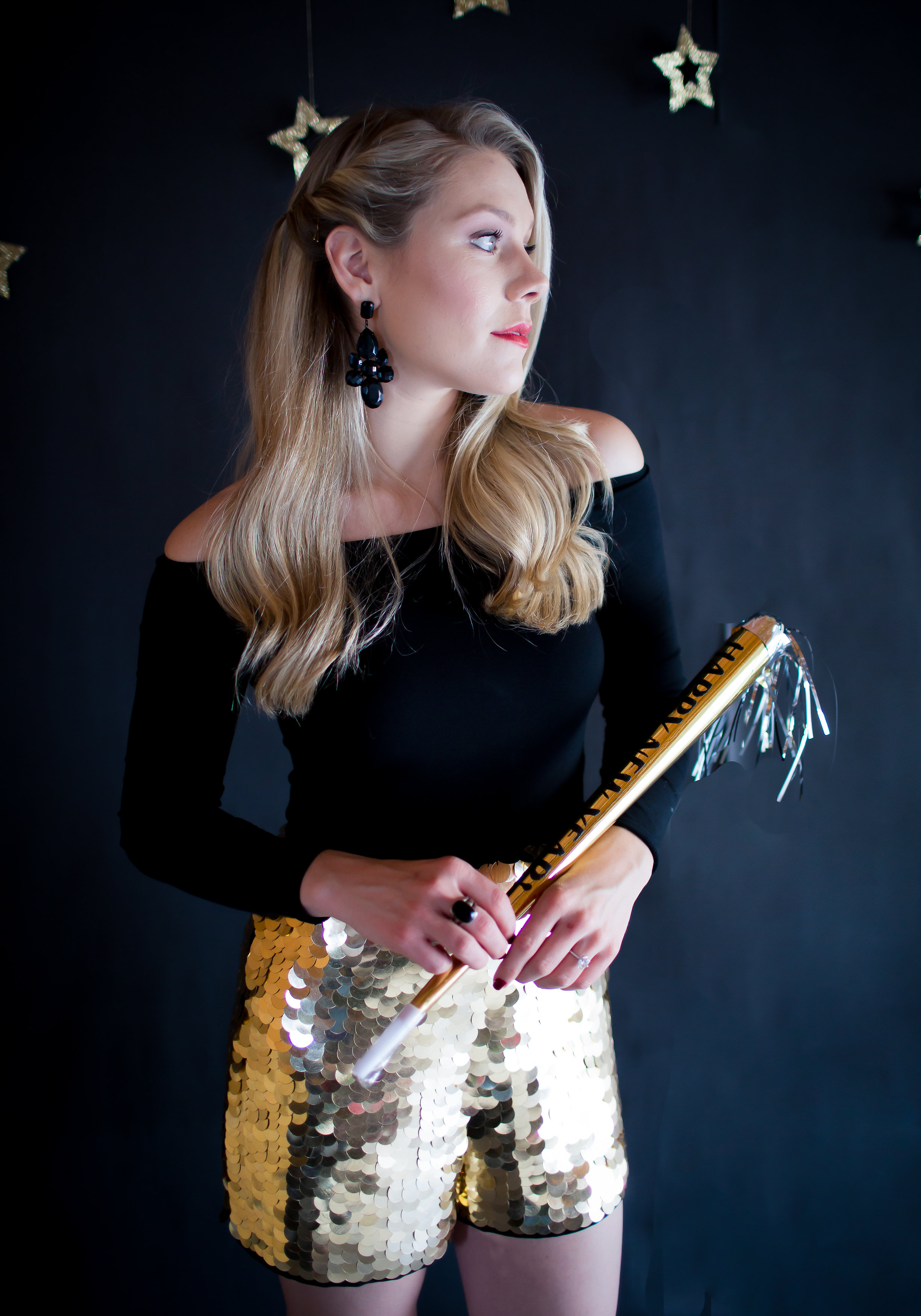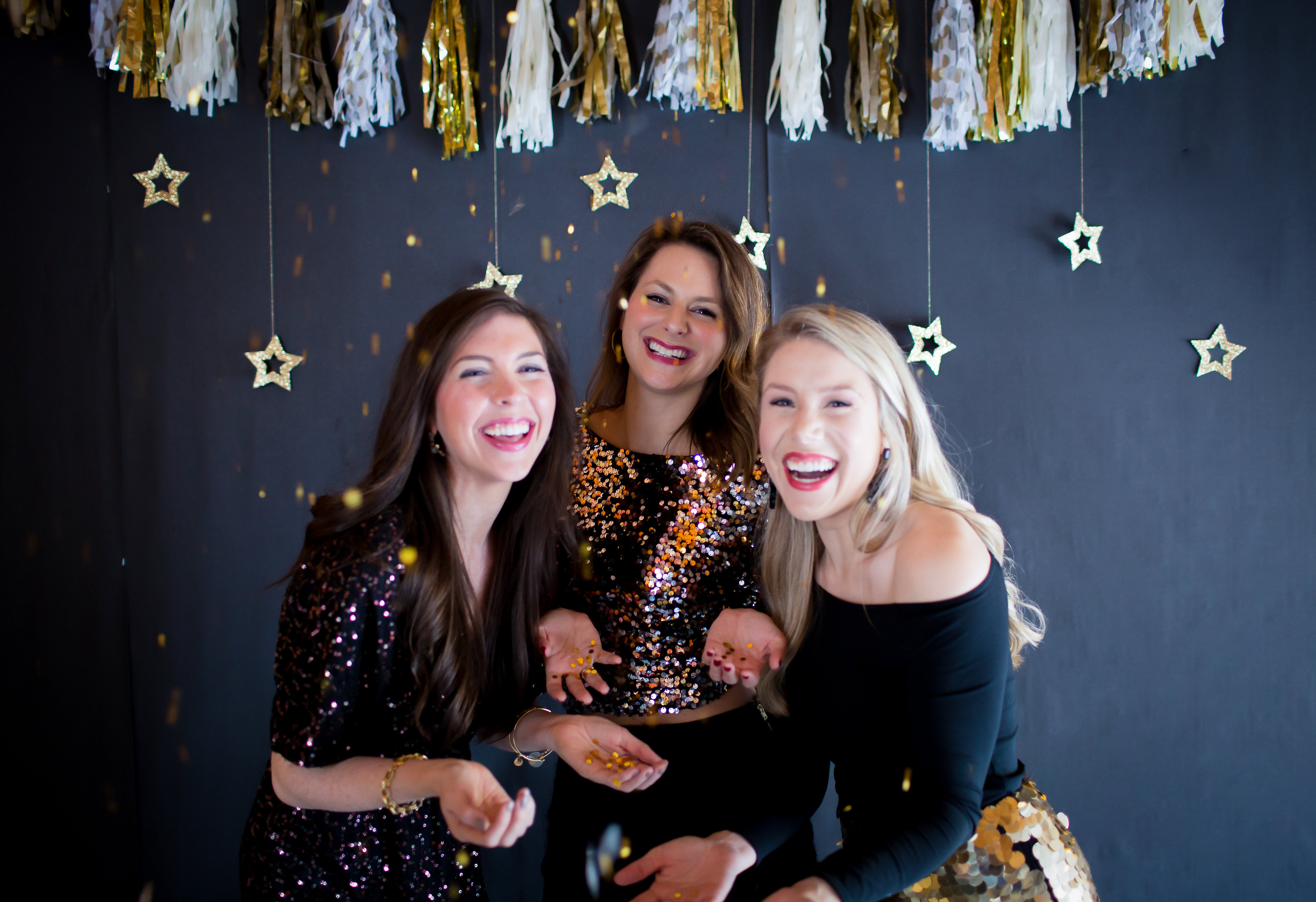 When it comes to party essentials, Swoozies has everything you'll need. Party hand bands, celebratory horns, glittered garland… you name it! I was so excited when they asked me to collaborate with them for the holidays – because SWOOZIES!
When choosing a theme for our New Year's Eve party Great Gatsby immediately came to mind. It was the perfect opportunity to play around with luxurious elements in the  stories plot – like elaborate decor and bold colors: black, gold, and sparkle (sparkle is a color, right?).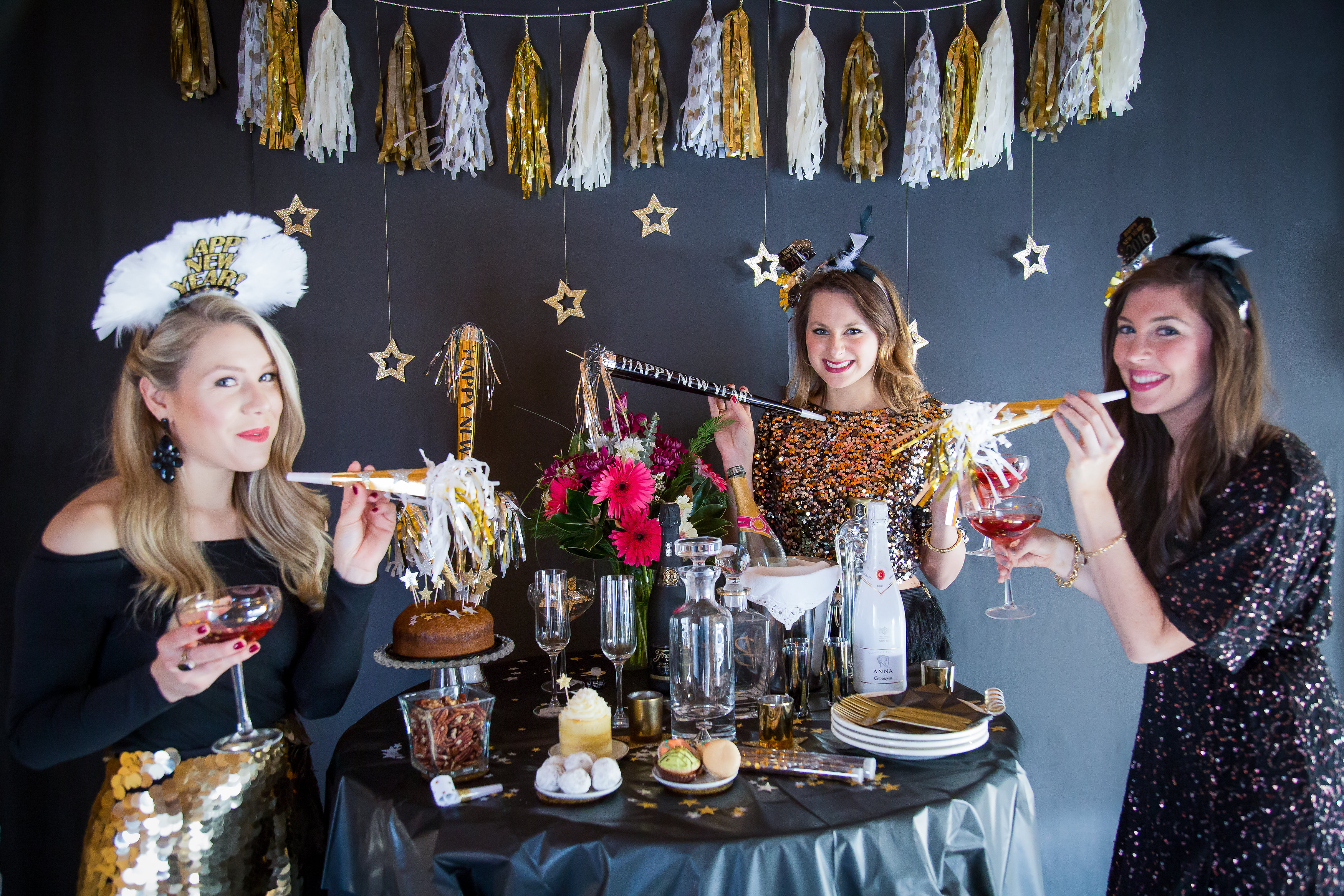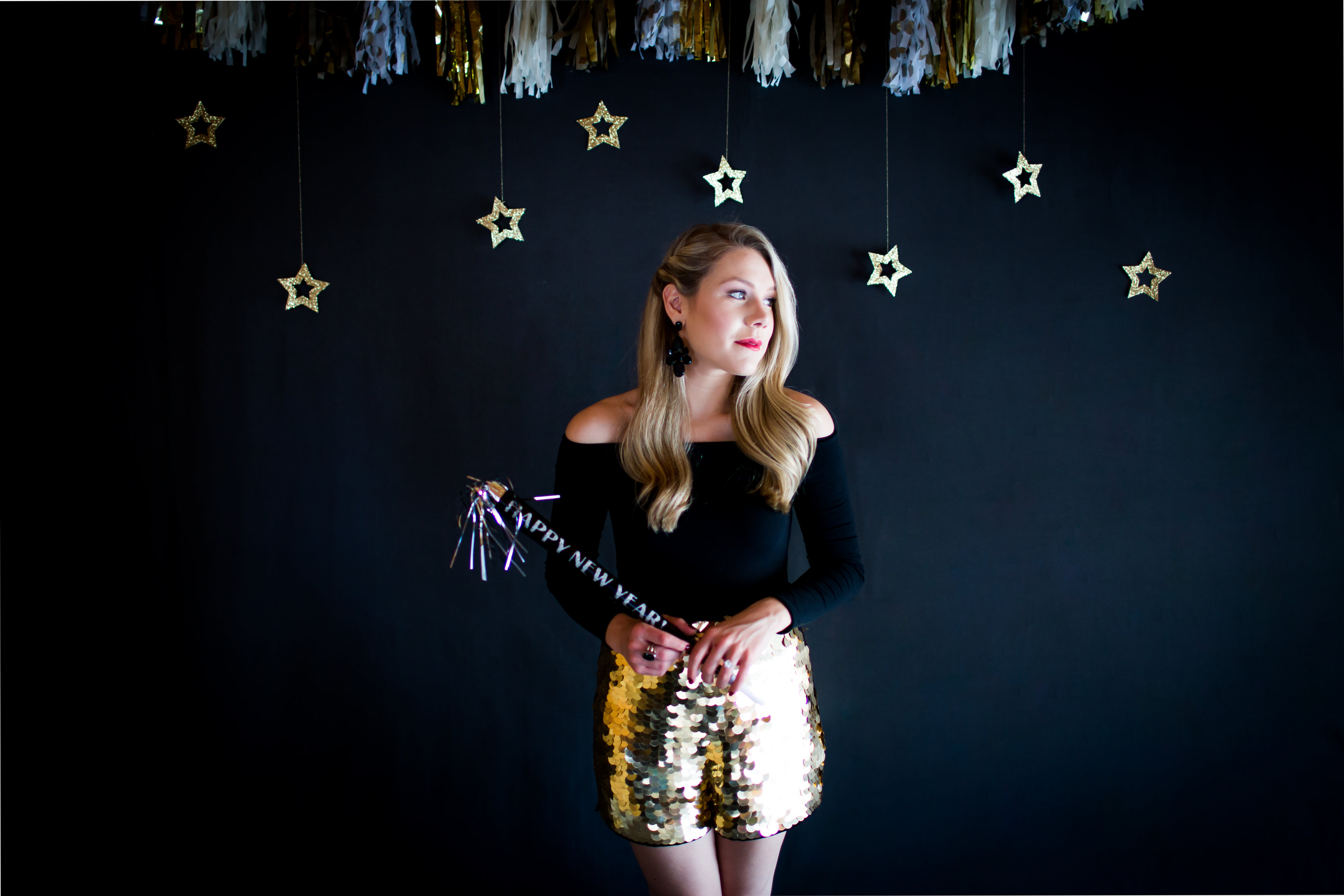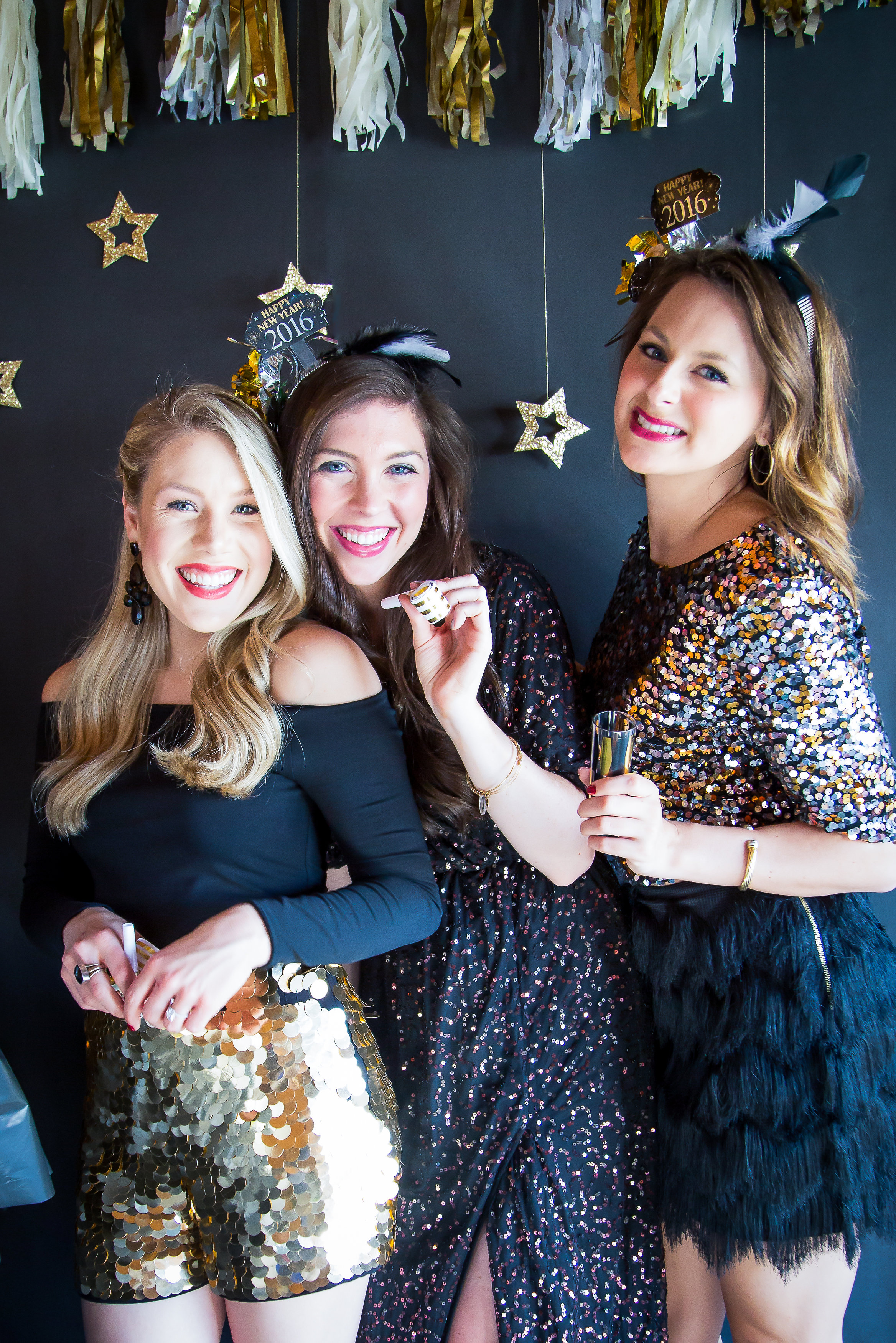 Of course NYE wouldn't be complete without a wardrobe that sparkles and shines! While I encourage you to play around with fun elements like sequins, fringe, and lace, it's important to choose tasteful pieces! For my outfit, I decided to go with a pair of heavily sequined shorts and a solid black off the shoulder top.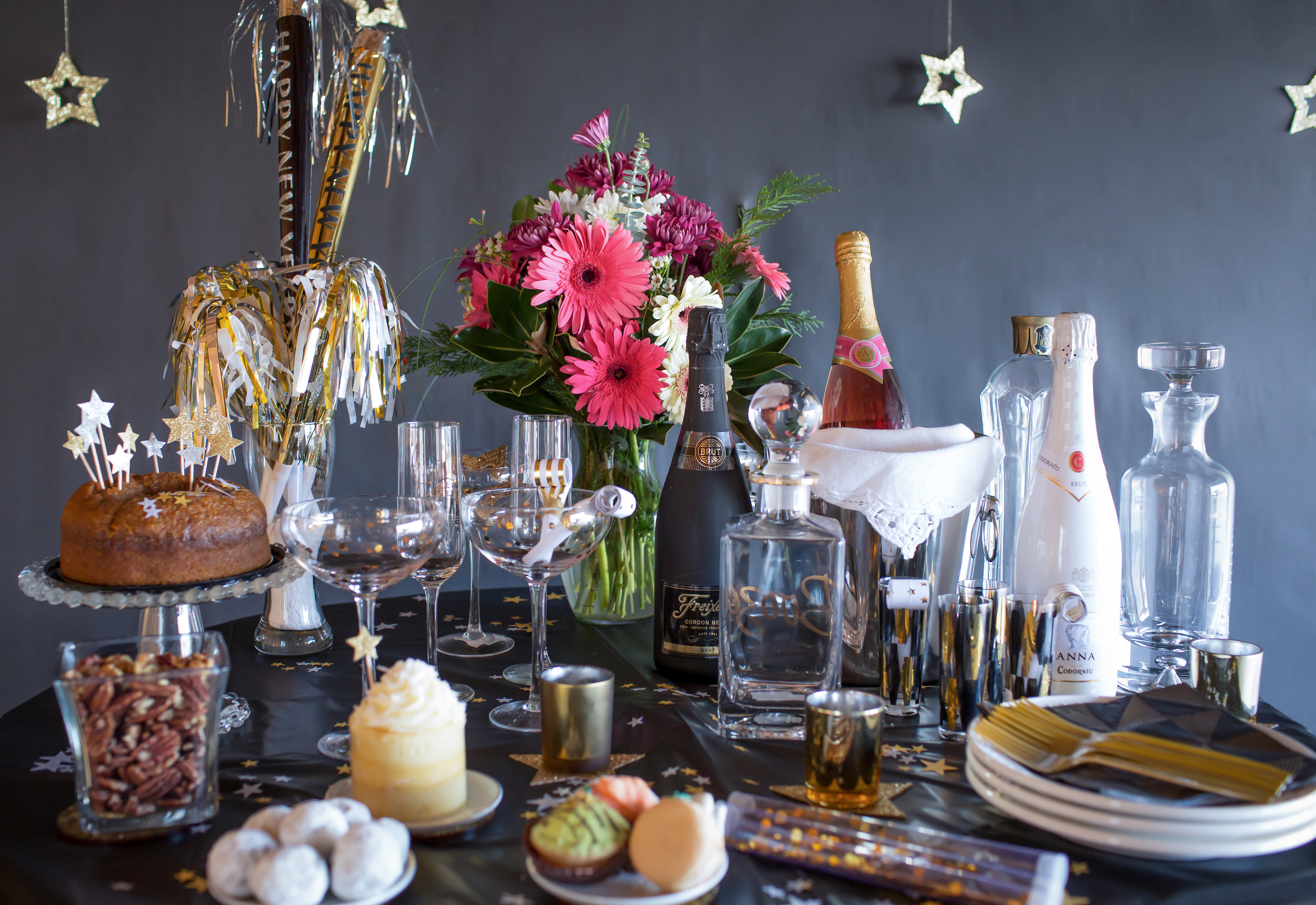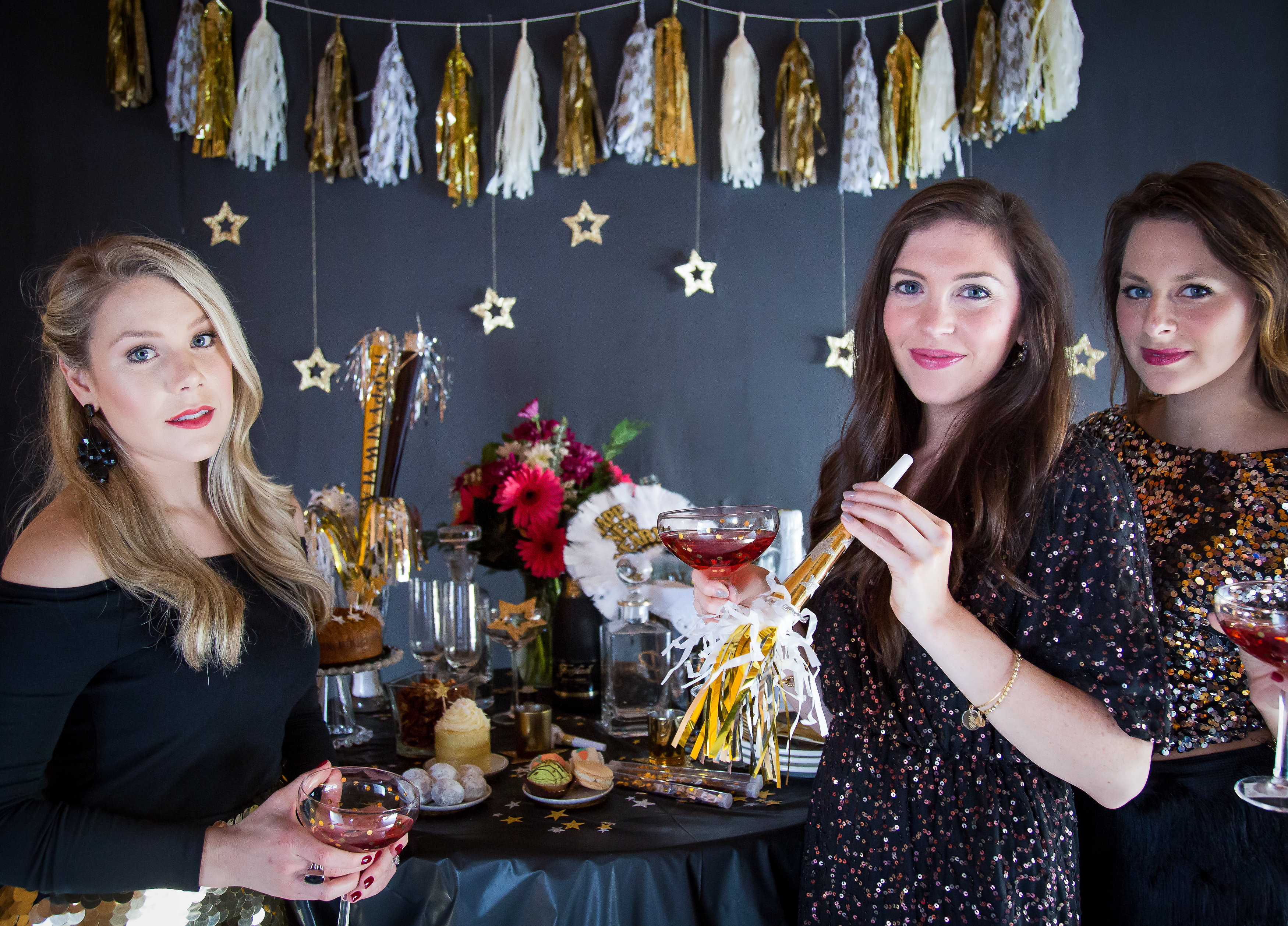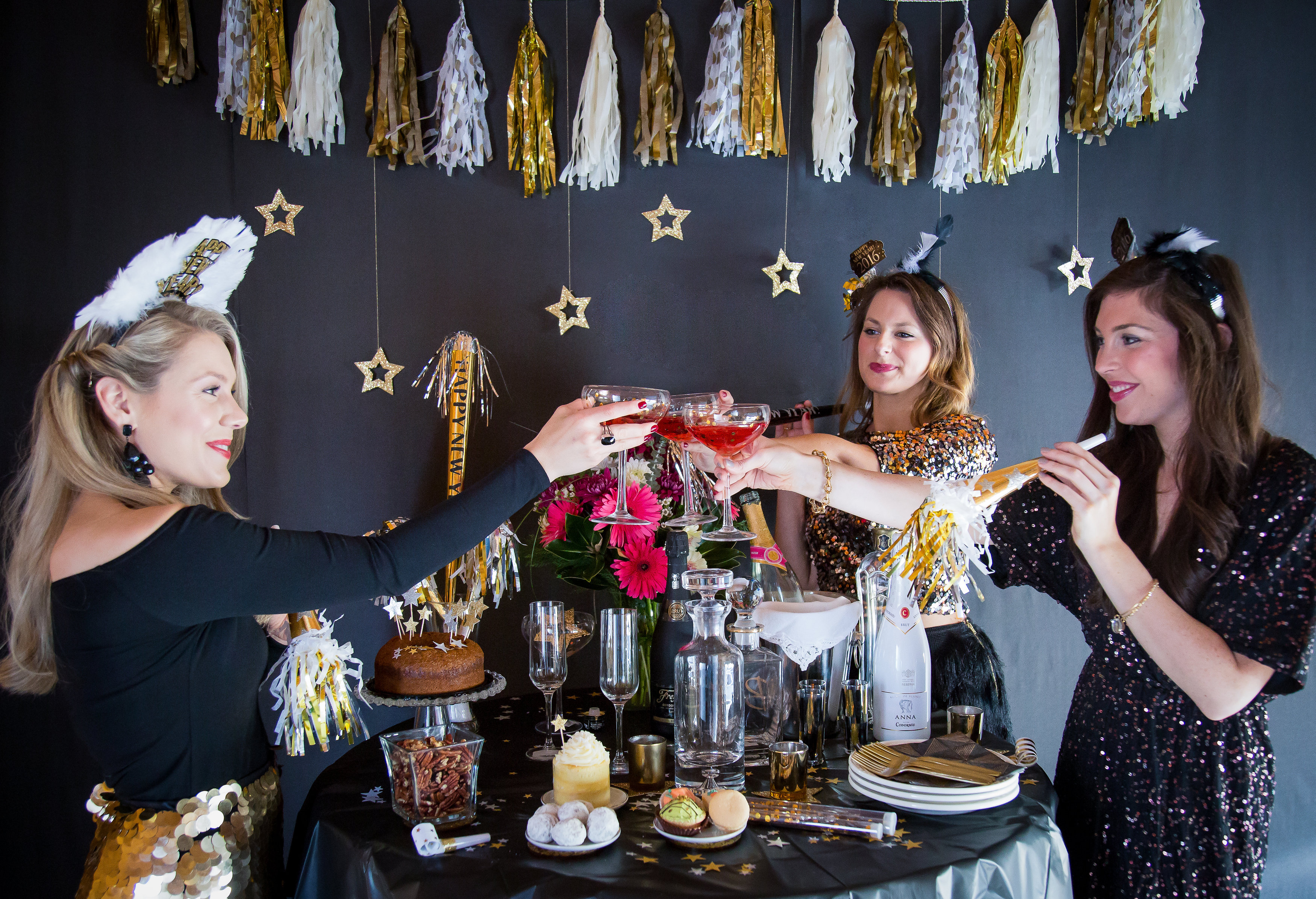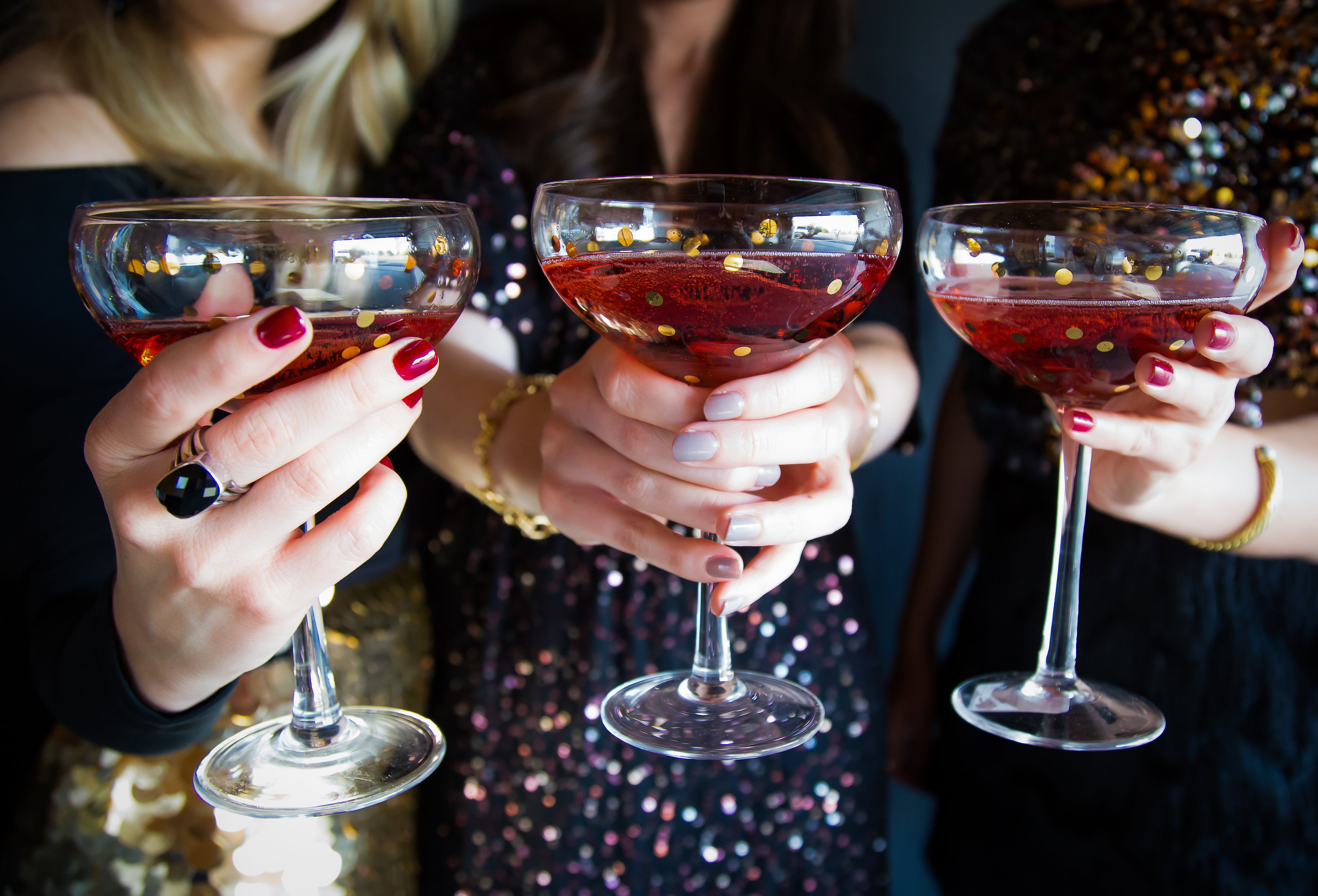 Have fun this New Year's Eve, friends. End 2015 on a good note, and ring in the brand new year in style! It's amazing to look back and think that a whole year has gone by so quickly. I'm so grateful for everything that 2015 offered and I'm excited for all the new year will bring.
xx, Taylor-Rae
Shop all outfit details below:
Swoozies: NYE Feather Tiara | NYE Party Horn | NYE Headband
Zelle (Southern Style Blog) – Skirt: HM | Top: HM; similar here, here
Shelby (Pretty in the Pines) – Dress: ASOS
A big thank you to Swoozies for sponsoring this post!