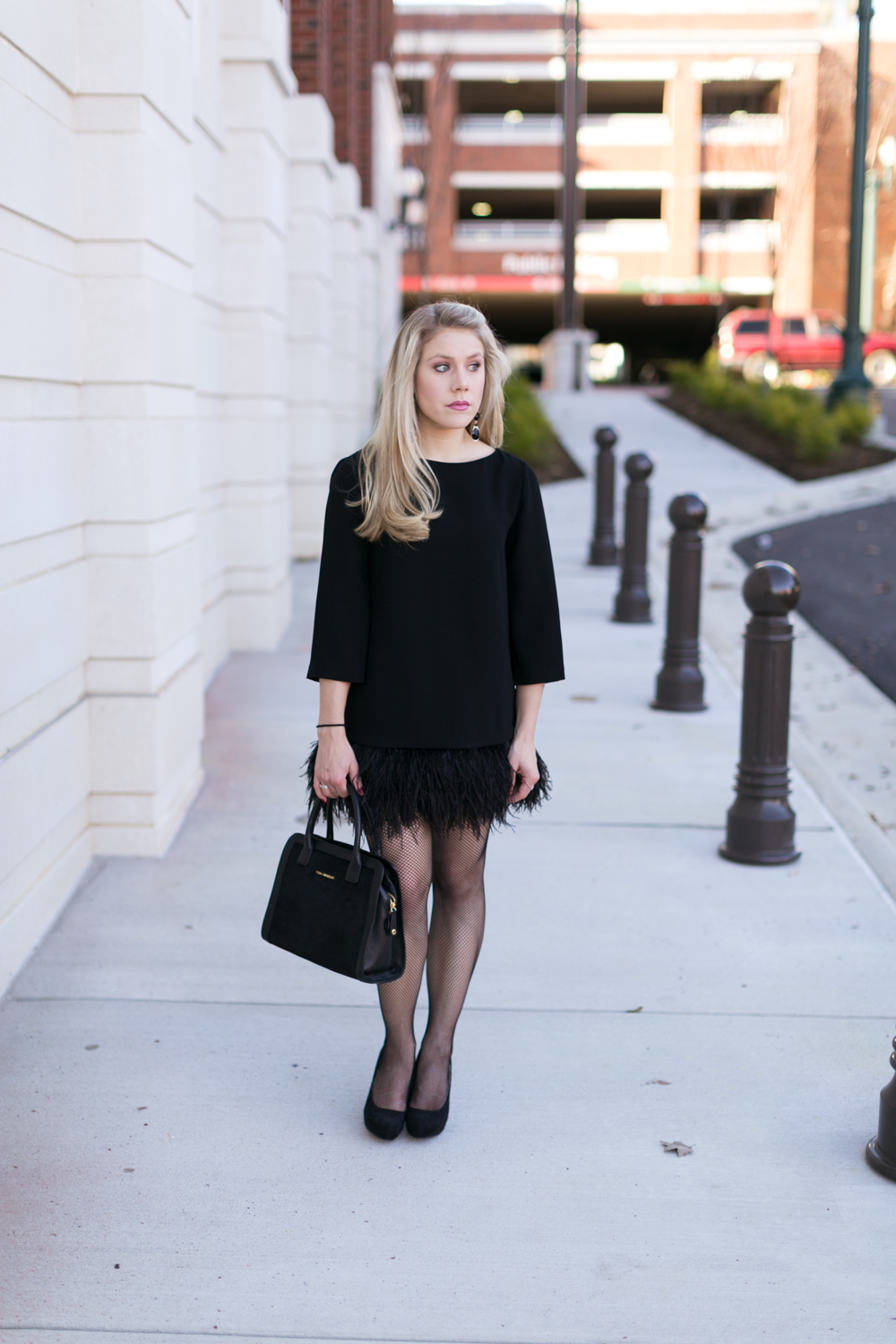 Outfit details:
Tunic: Kate Spade (similar) | Hosiery: Spanx | Shoes: Sam Edelman | Bag: Vera Bradley | Earrings: Local Boutique (similar)
Year 2015 was chalked full of some truly incredible moments, personally and professionally. As I head full speed ahead into 2016, I can't help but look back and reflect on these milestone moments and (in the least cheesy way possible) count my blessings! From planning a marriage with the love of my life to launching a brand new format for Style Soufflé and partnering with brands that I only ever dreamed would become a reality, this year has been an incredible journey to say the least.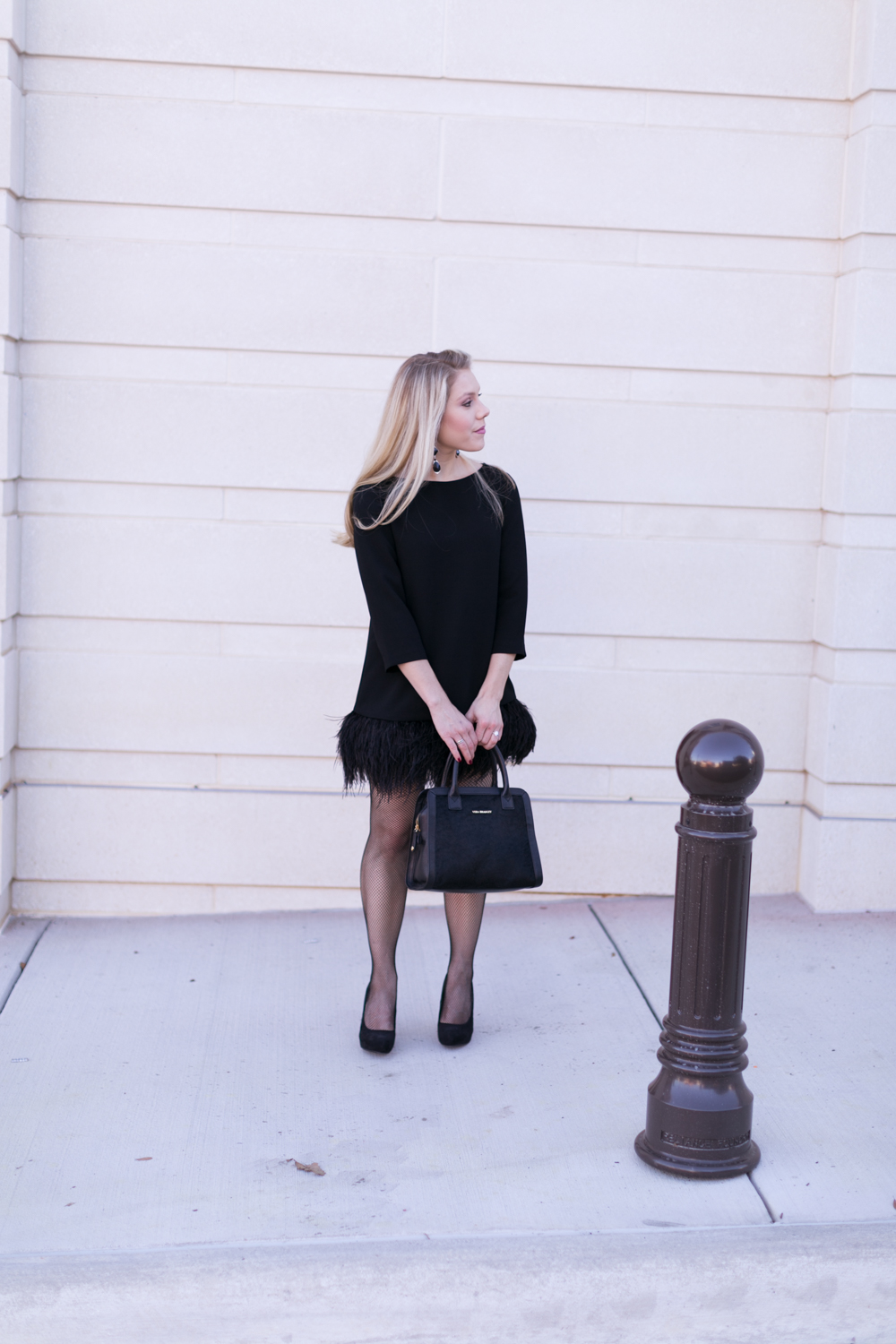 The eve of a brand New Year is the perfect excuse to get dolled up, even if you're celebrating at home or call it a night before the clock strikes twelve! Earlier this month I purchase this feathered Kate Spade frock to wear to a holiday party, but it would make the perfect statement this NYE!  This tunic turned dress would also pair perfectly with these fuex leather legging and chunky black pumps.