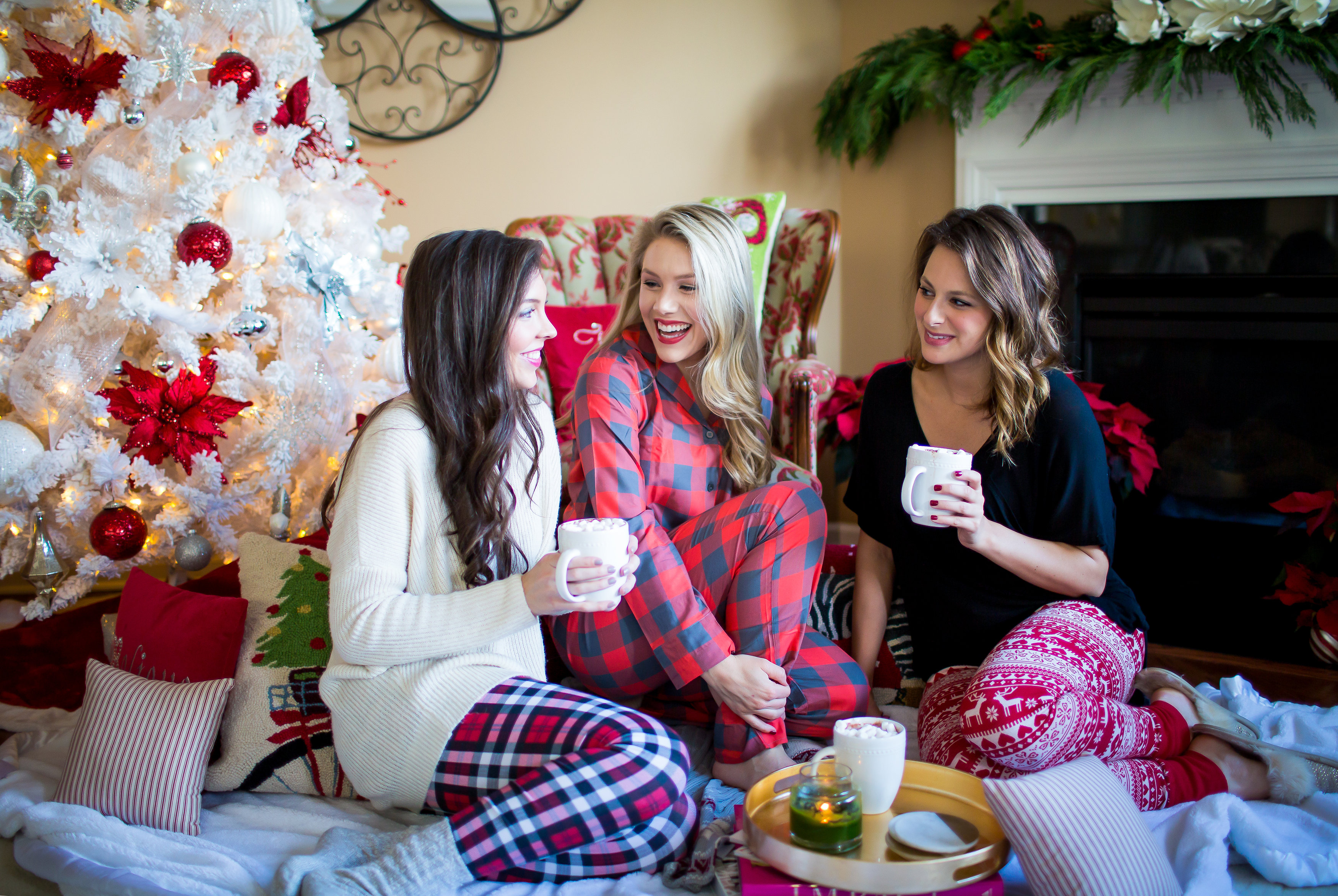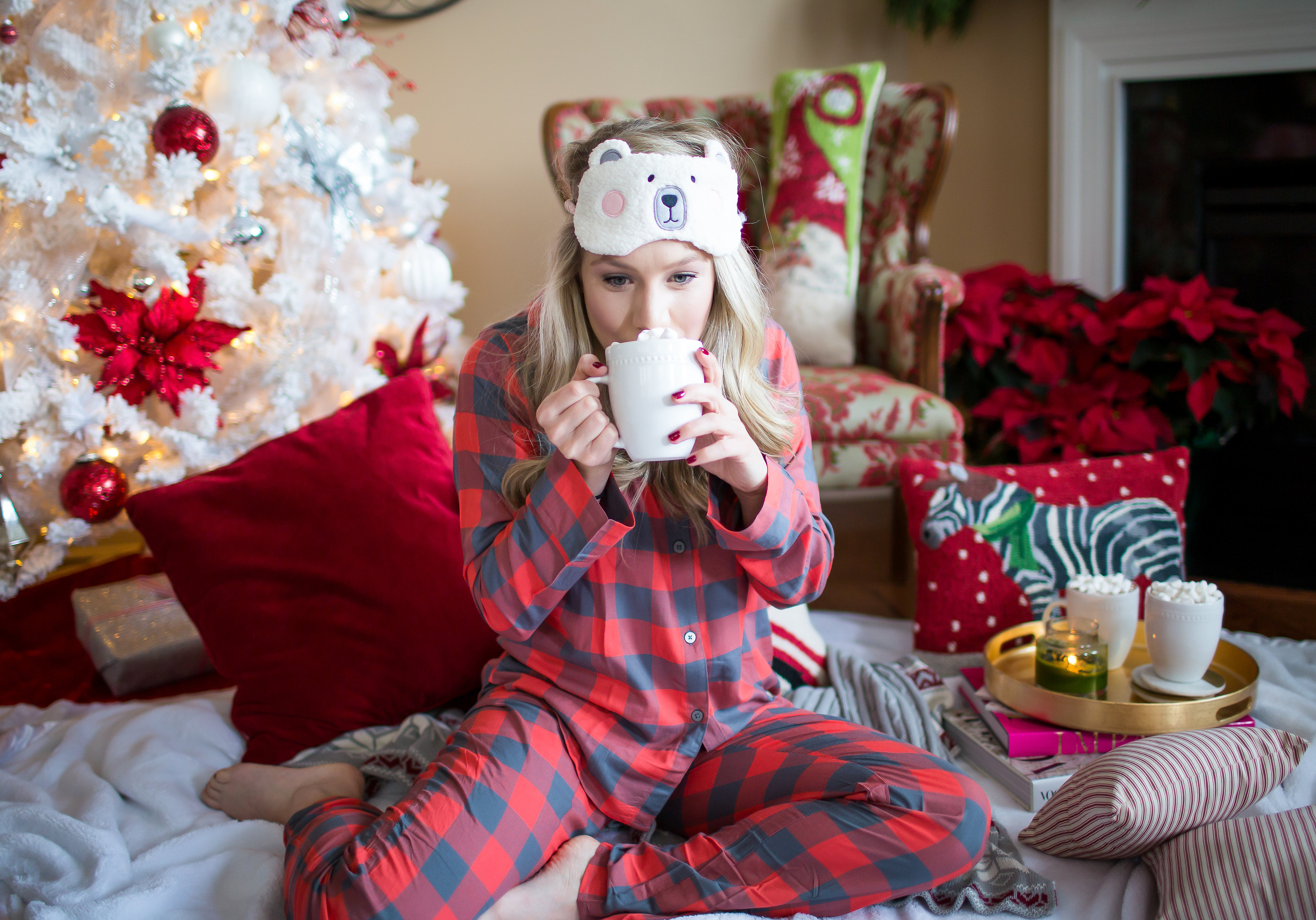 Room Details Below:
WAYFAIR zebra pillow | WAYFAIR bike pillow | POTTERY BARN red velvet pillow | Small red striped pillows | WAYFAIR long santa pillow | TARGET round gold tray |TARGET white coffee mugs | FRASIER FIR candle | TARGET Marble Coasters | TARGET shabby chic white blanket | TARGET holiday blanket | POTTERY BARN vogue living coffee table book | IMPACT coffee table boo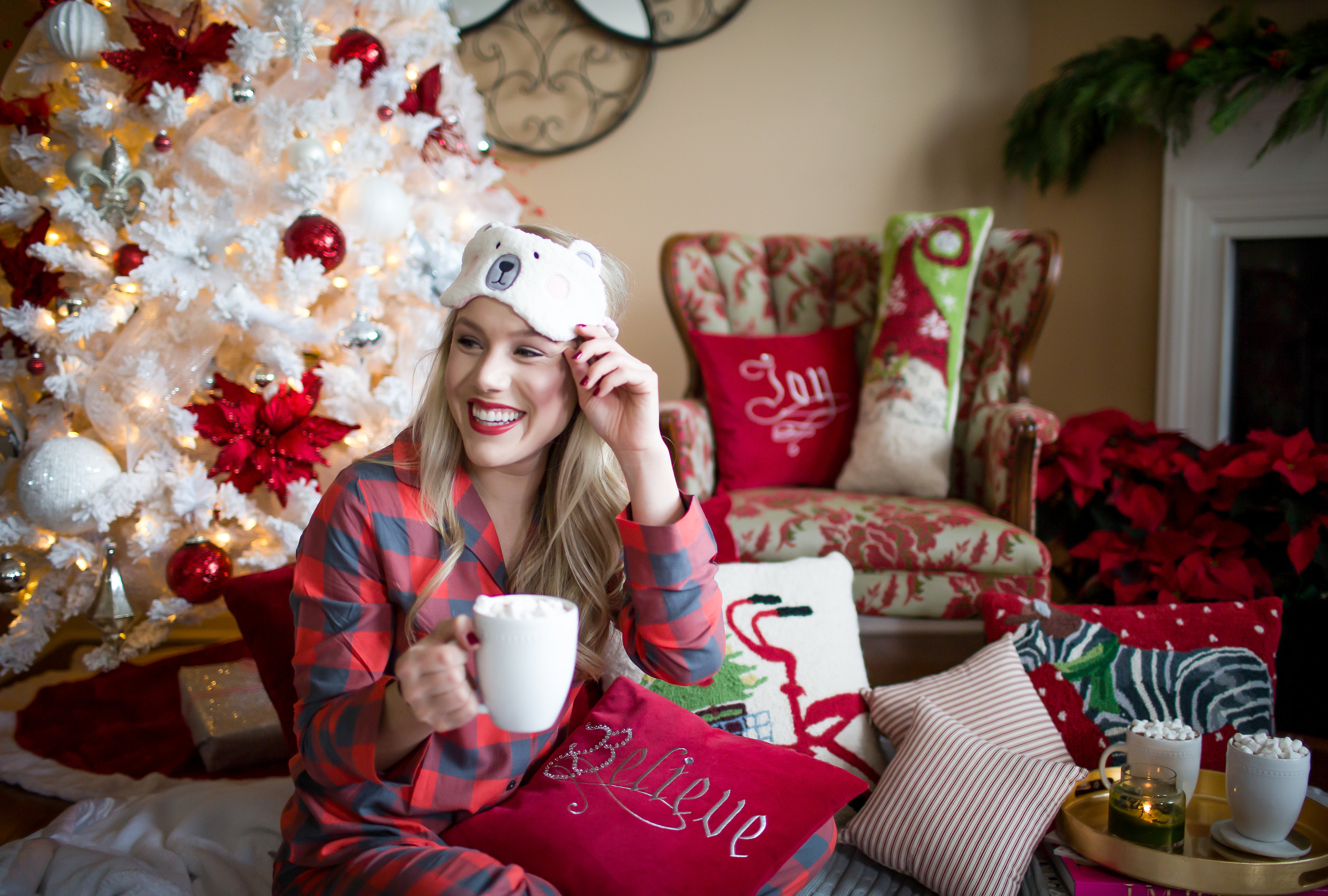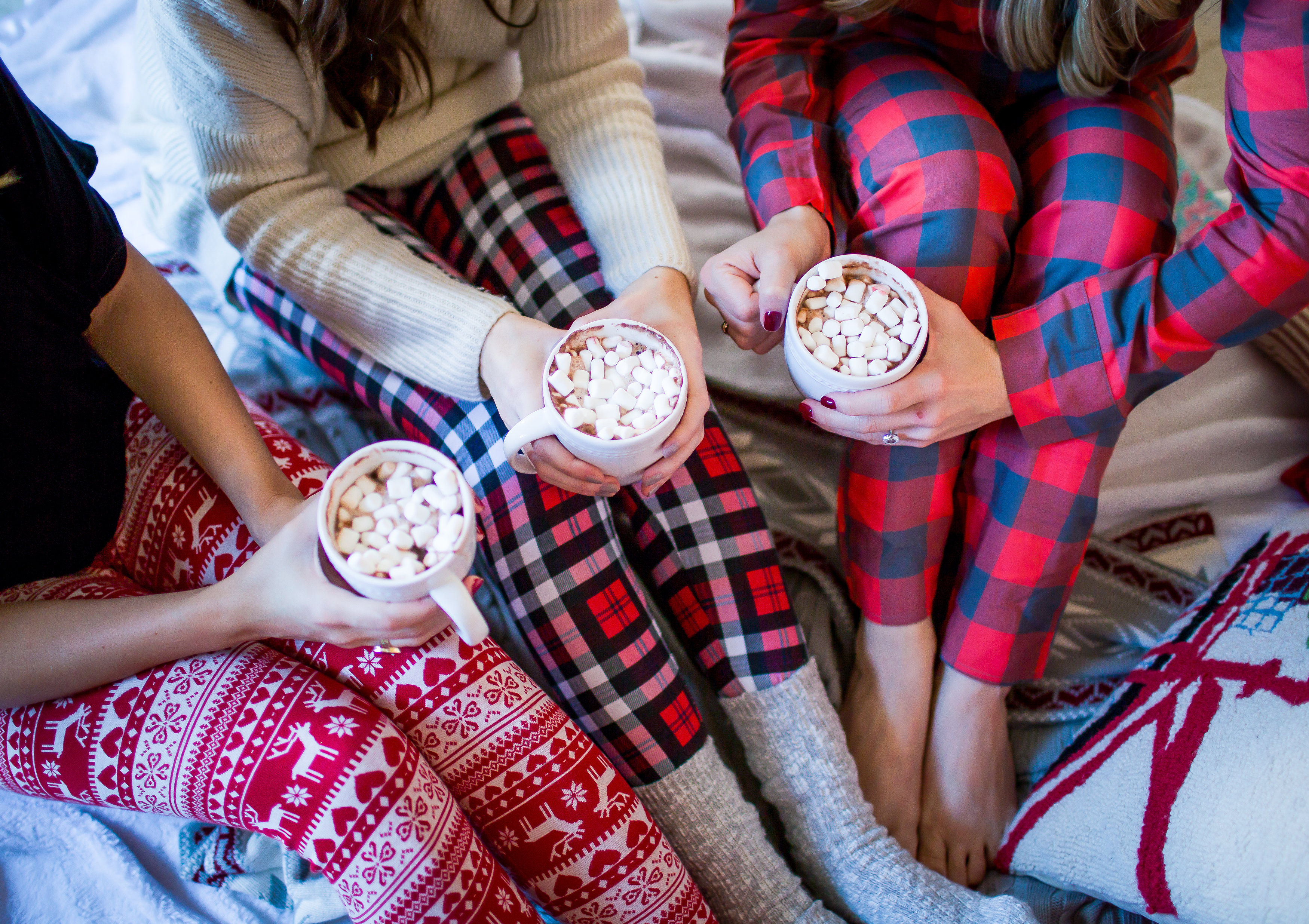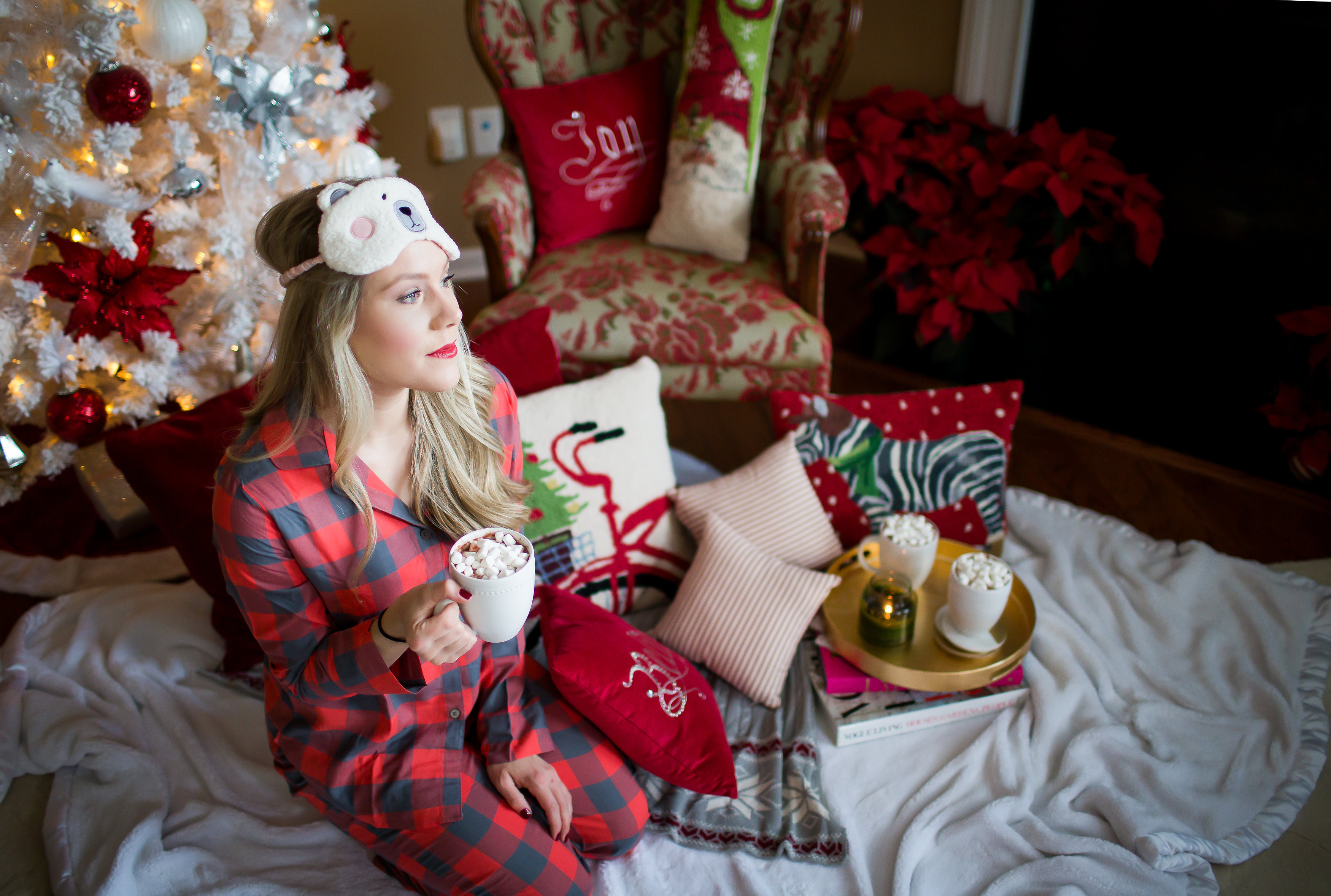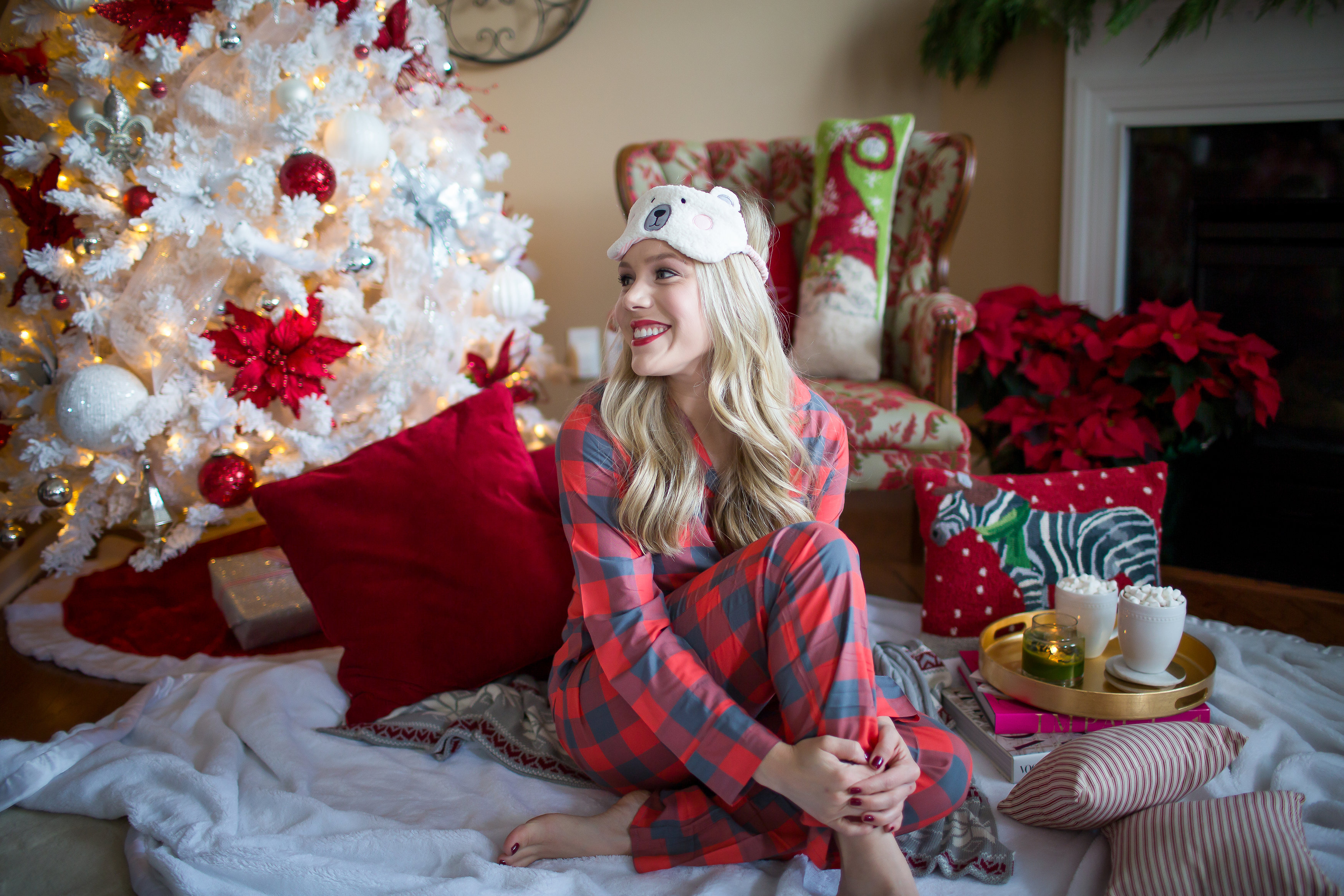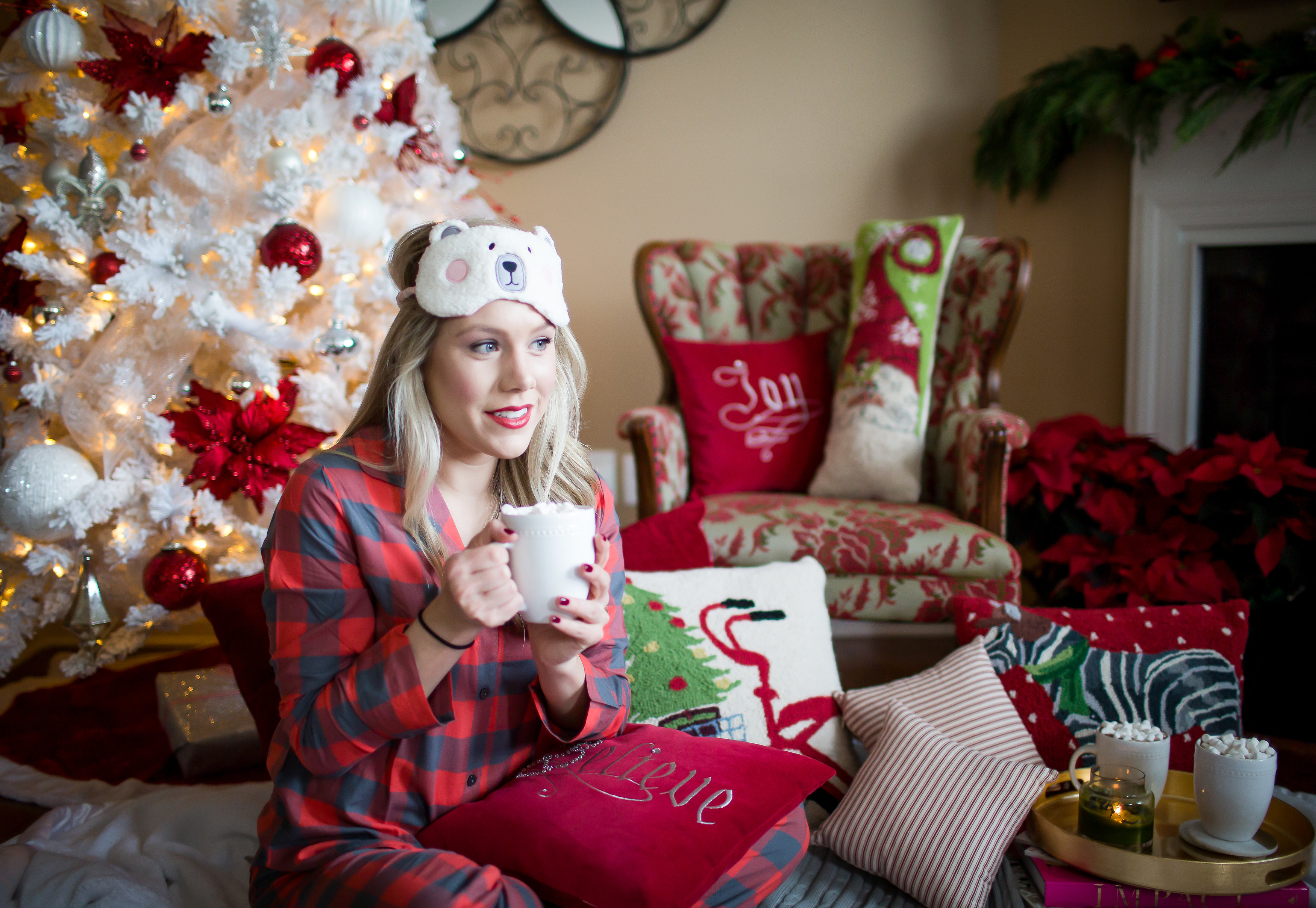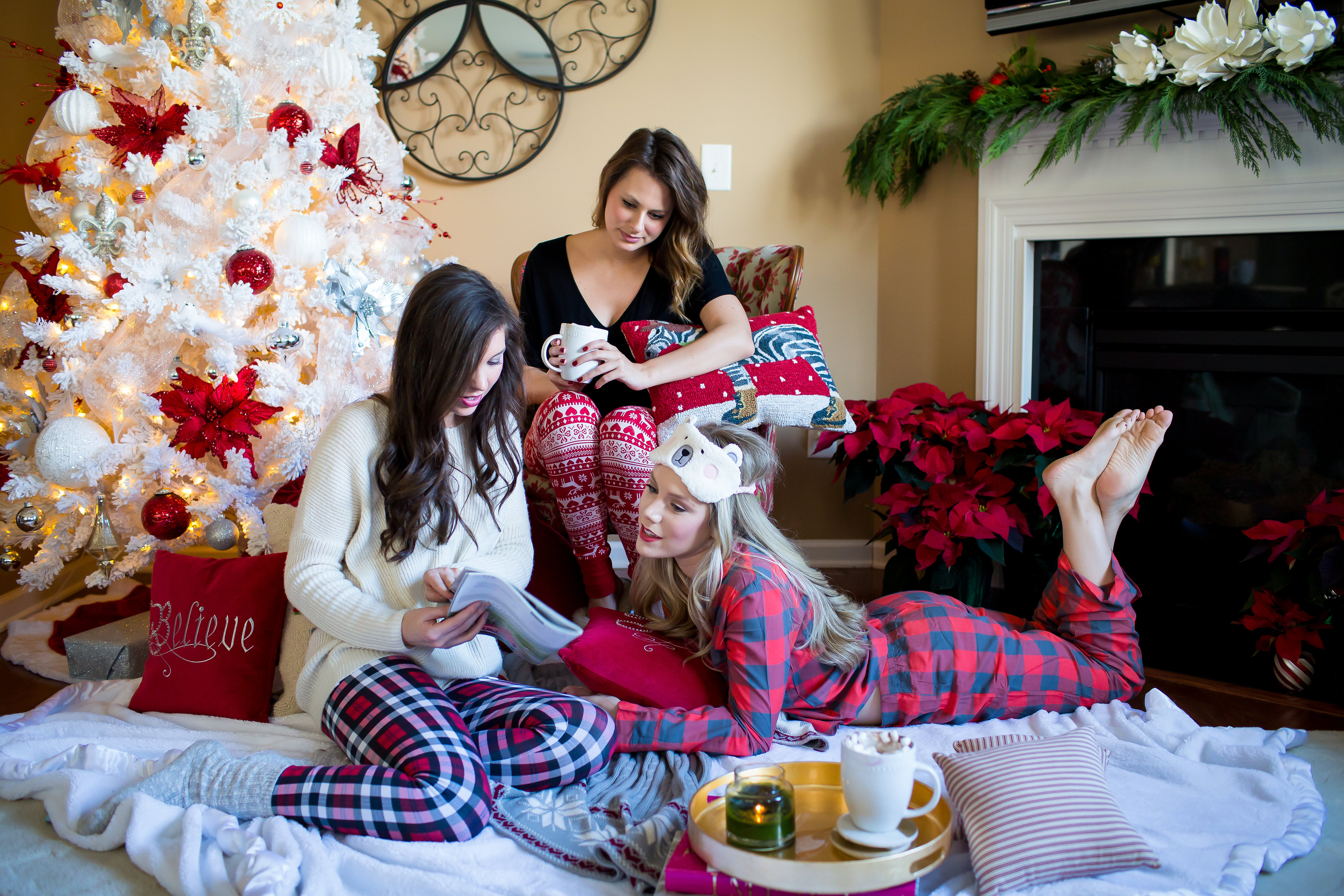 Outfit Details Below (listed by lady going left to right):
Shelby: NORSTROM cozy leggings | NORDSTROM grey socks | ANN TAYLOR cream sweater || Taylor-Rae: TARGET flannel pajama set | NORDSTROM eye mask | YSL lips || Zelle: NORDSTROM cozy leggings | NORDSTROM top | NORDSTROM slippers
During the holiday's my ideal weekend involves bundling up by the fire in comfortable Christmas jammies, and watching Christmas movies on Netflix. And, Despite the 75 degree weather here in Charlotte, NC, my girlfriends (hi, Zelle & Shelby) and I created a little Winter Wonderland of our own. We decked our in our favorite PJ's and listened to Christmas songs while sipping hot chocolate!
Wearing what feels good on is important to me, especially when it comes to my pajamas. If you know me, then you absolutely know I love my pj sets and lounge clothes! As the weather gets colder (hopefully), I crave warm flannels and comfy socks to lounge around the house in. I added this pair of plaid jammies from Target to my mix along with this cute little eye mask from Nordstrom.
Over the past several weeks I have been insanely busy, so I am excited to play catch before the start of the new year. This weekend we have Christmas with my soon-to-be in-laws, and I am looking forward to yummy food, and gift giving with those I love most!
xx, Taylor-Rae