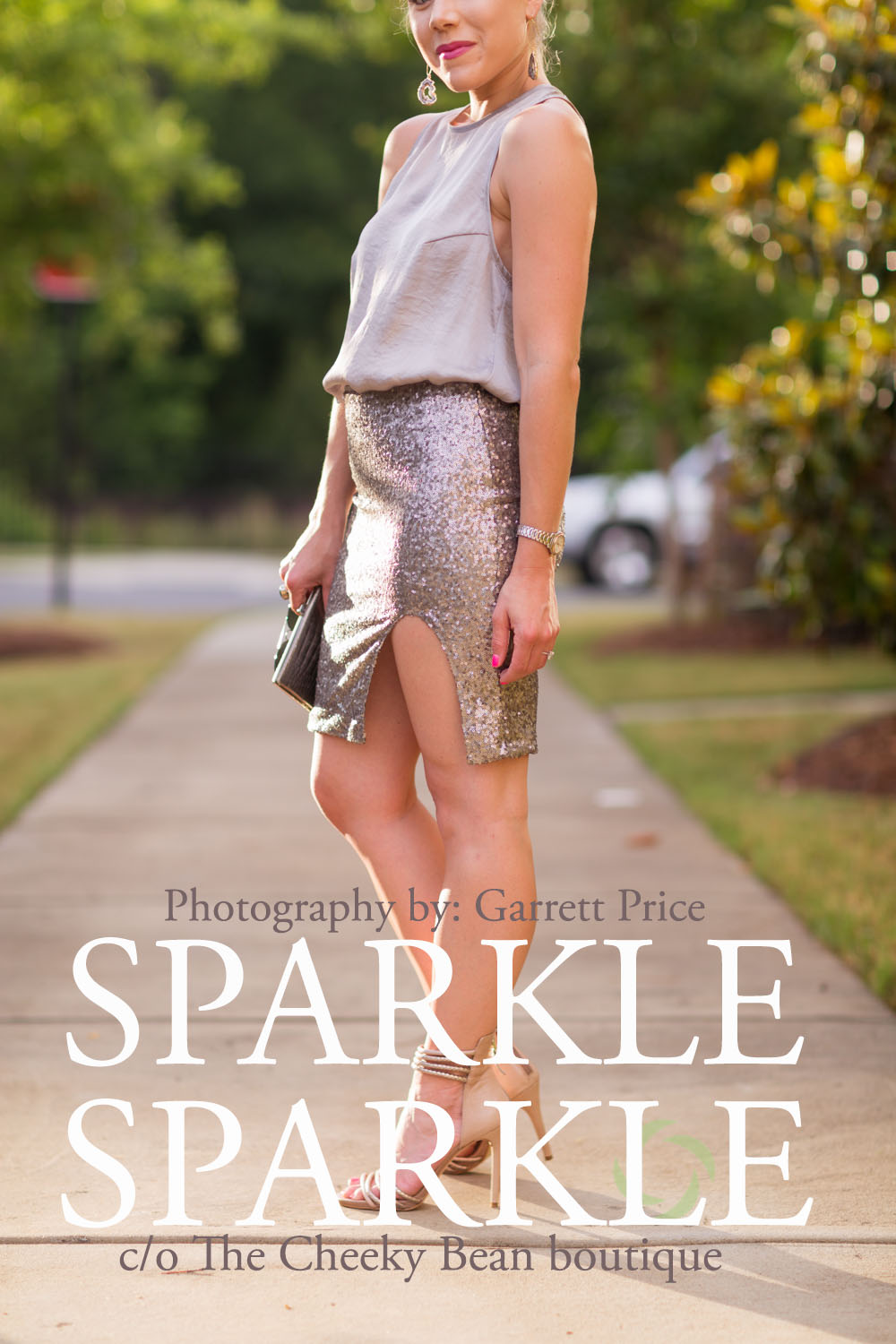 Top: Show Me Your MuMu (c/o The Cheeky Bean boutique) | Skirt: c/o The Cheeky Bean boutique | Shoes: Guess (similar) | Wallet: Lodis | Sunnies: Ray ban | Earrings: c/o The Cheeky Bean boutique
Photography by: Garrett Price Photography
I think it's important to push yourself past your comfort zone in not only our style, but in all aspects of life.  Sometimes I'm intimidated to wear something even if I really like it, because I fear it will be to over the top.  But if we all wore the same thing, that would make for a very boring world – wouldn't it?  As I grow older I realize more and more that there is no such thing as being overdressed.
This sequin skirt is a great alternative to the typical cocktail dress, and adds an element of surprise to any outfit.  I choose to pair it with a silk top of a similar shade for a monochromatic feel that looked both effortless and chic.  My favorite element about this top is the exposed back.  To secure my ladies 🙂 I am wearing Silicone CoverUps, which can be purchased at The Cheeky Bean boutique for $12.99!  I also own a backless adhesive bra from Target, that I have reused for several months now!
I am teaming up with The Cheeky Bean boutique to bring you some amazing outfits throughout the coming week, so stay tuned!  Also, be sure to check them out on Instagram (@thecheekybean) for updates on new arrivals.  Justine and Brittany are fantastic ladies, and will be happy to ship any purchases!