Discovering one cure-all, do-all product seems nearly impossible, right? Well, maybe. But what if I told you there is a multi-purpose product that has over 101 uses? Such thing does exists, and it's Palmer's Cocoa Butter Formula, Jar 101. I'm so thrilled to partner with Palmer's and share the unique ways I use it! Palmer's is made from two key ingredients: Cocoa Butter and Vitamin E. The cocoa butter is a rich natural moisturizer that leaves skin soft and silky whereas, vitamin E is a powerful antioxidant that helps improve the appearance of scars, stretch marks and imperfections on the...
READ MORE
Outfit Details: J.Crew Silk Pants | Anthropologie Sweater |  Stuart Weitzman Boots (old) | Tory Burch Bag (old, similar here) | Zia Boutique Earrings (old, similar here) | Anastasia Matte Lipstick 'Soft Pink' Leopard print has long been part of my wardrobe, from shoes and handbags to coats, skirts, dresses and pants. It's neutral palette makes it very versatile and easy to style. Use it to accessorize an outfit or make a statement all on its own, either way, leopard print is anything but basic! I couldn't resist the comfortable fit of these J.Crew silk pants. The breezy, wide-leg...
READ MORE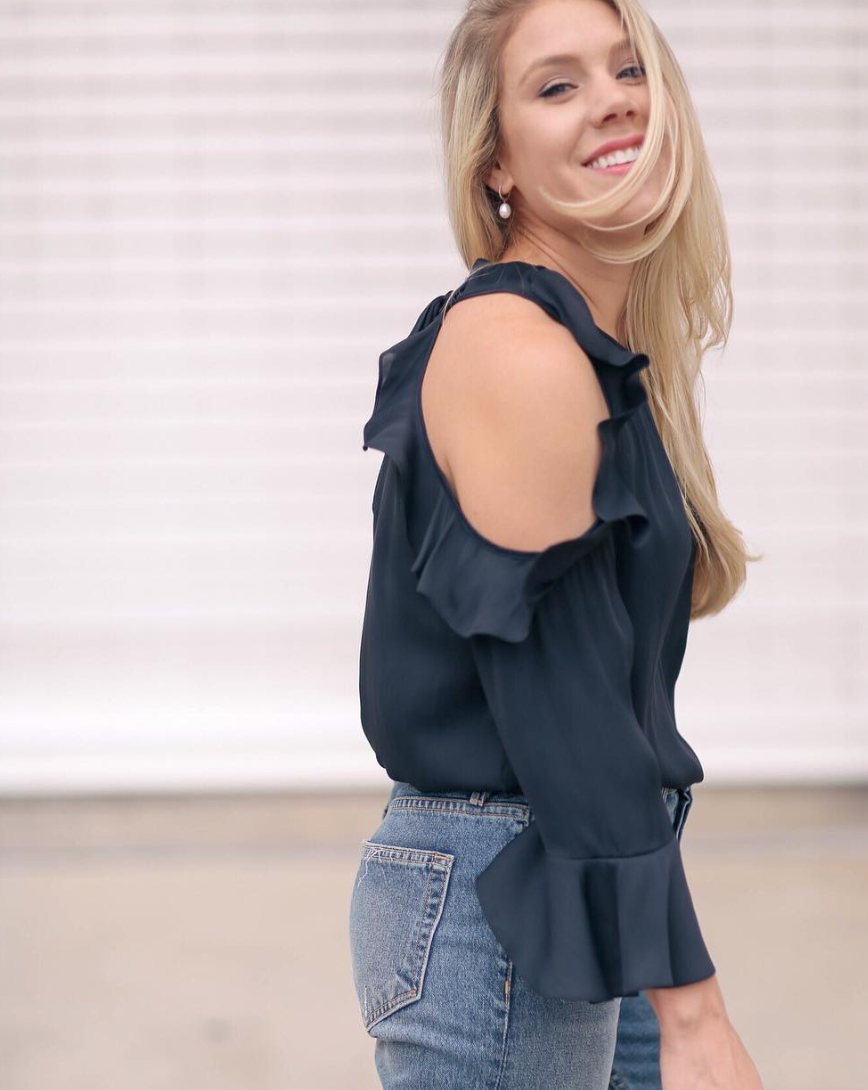 Growing up in the South, and as a daughter of stylish lady, it's safe to say my view of style and feminity were shaped by the influence's of my upbringing!

Style Souffle on Instagram
@stylesouffle
Outfit Details: Tyler Boe Coat | Tyler Boe Dress  | Nordstrom Pantyhose | Manolo Blahnik Pumps via Neiman Marcus | Tory Burch Shoulder Bag Last weeks warm weather tease confirmed just how little I care for winter. The time between New Year's and Daylight Saving Time is the worst, in my opinion. I don't like to wish days away, but...  25 days until clocks spring forward! Can I get a hallelujah! Spring is near my friends! This year I've made it my priority to up our patio situation in time to enjoy springs beautiful weather. I had good intentions to shop for patio furniture during last...
READ MORE